Enjoy trying new foods? Good. Curious about trying them in some more exotic locales, such as Iceland and Kyrgyzstan? Even better! Here, in no particular order, are a few of my favorite traditional foods and local treats to whet your appetite. Tell us about yours in the comments!
Don't forget that when dining in restaurants, cafes, or anywhere that accepts credit cards, your best bet is to use a card that has no foreign transaction fees. Our favorites are the Sapphire Preferred Visa, since you also get 2 points for dining, or better yet, the Chase Freedom during a quarter in which restaurants are one of the 5X categories.
Hangikjöt (Iceland)
Hangikjöt, translated literally as "hanging meat" is smoked lamb thinly sliced and usually served carpaccio-style. Traditionally it was hung above the kitchen fire for many months, imparting a wonderfully smoky flavor. It is a must on many Icelandic Sunday tables and during the holiday season.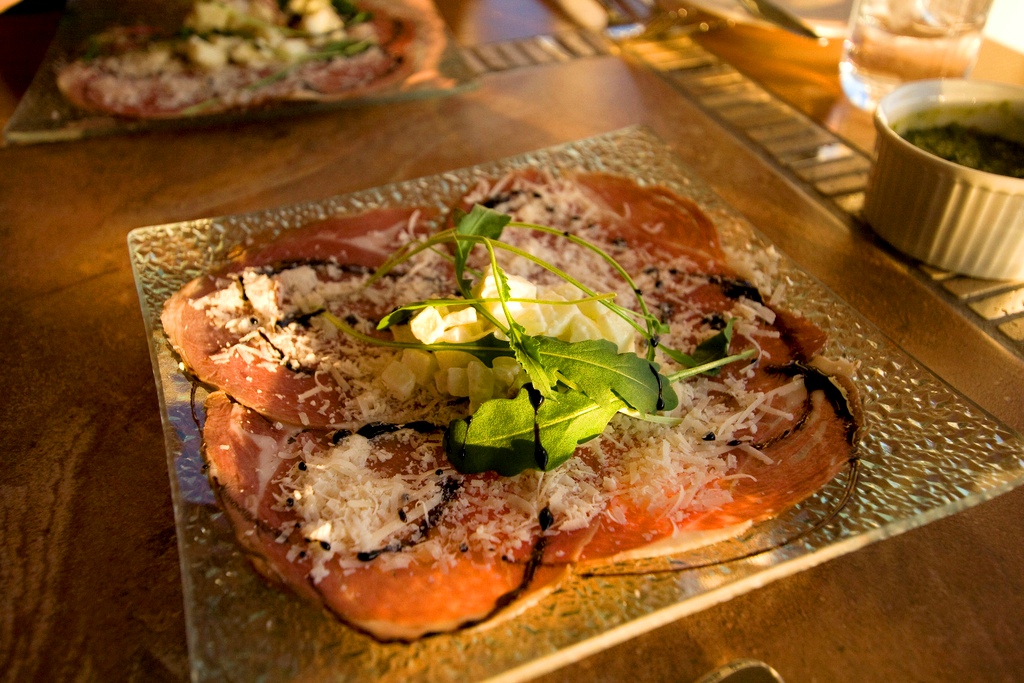 Chiang Mai Sausage (Thailand)
Sai Ua, also known as Chiang Mai sausage, is a spicy pork sausage made in the North, particularly Chiang Mai. Finely minced lemongrass, kaffir lime leaves, coriander and chili are mixed with the meat, resulting in a tantalizing aroma when the sausage is grilled. Find it at many stands in Chiang Mai's night or Sunday markets.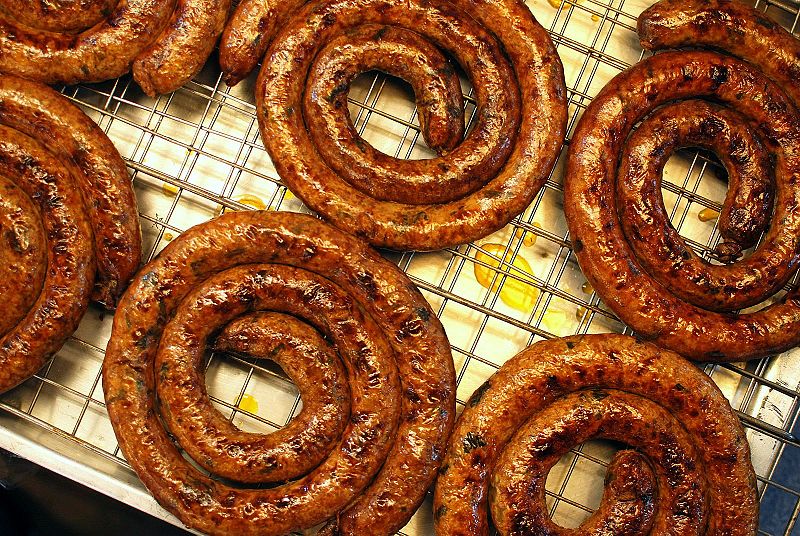 Bebek Betutu (Bali, Indonesia)
Many "traditional" dishes in Bali are really Indonesian, not Balinese (satay, ikan pepes, nasi goreng, etc.). But Bali does have some delectable traditional feast foods, and Bebek Betutu (literally, duck rice husks) is worth seeking out. The duck is stuffed with a fragrant spice paste and cassava leaves then wrapped in banana leaves or betel nut bark before being placed in rice husk and coconut husk charcoal and allowed to slow roast for hours. Given the preparation time, you'll need to request it at least a day in advance from the places that prepare it in Bali (well, unless you're game enough to try preparing it yourself!)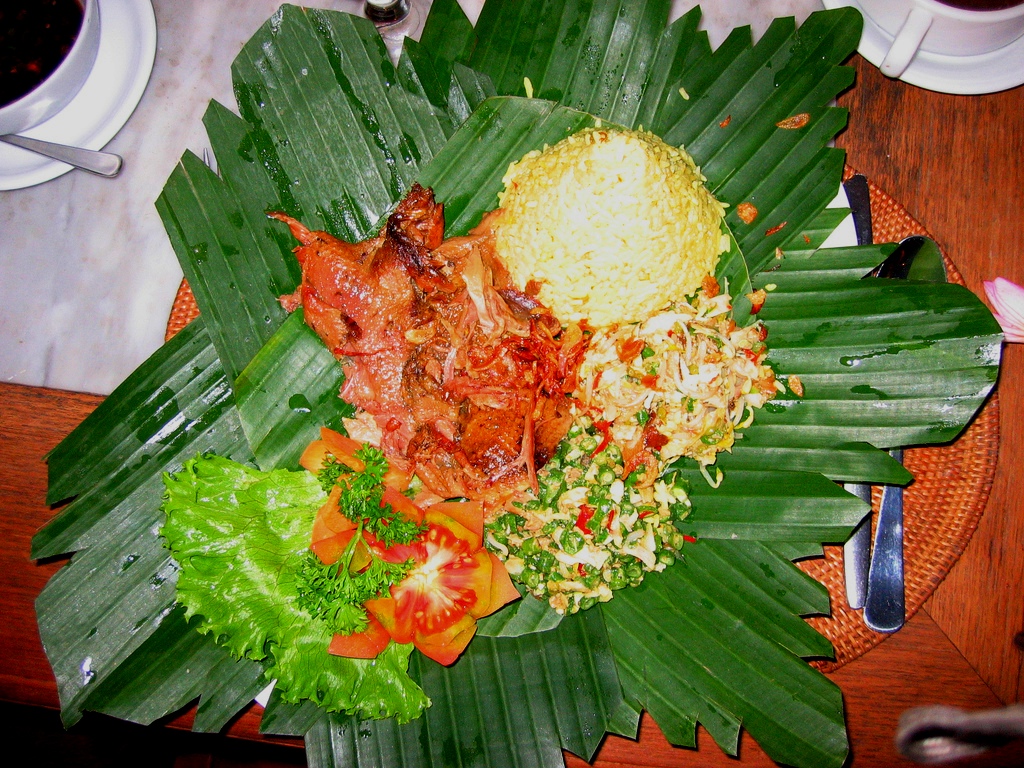 Lepeshka (Kyrgyzstan/Central Asia)
Although lepeshka is found all over Central Asia, my own introduction to it was while working in Bishkek, Kyrgyzstan. These puffy flatbreads are baked in the Central Asian version of the tandoor, and it's hard to beat a freshly baked one, either plain or with the puffy edges stuffed with ground lamb or cheese.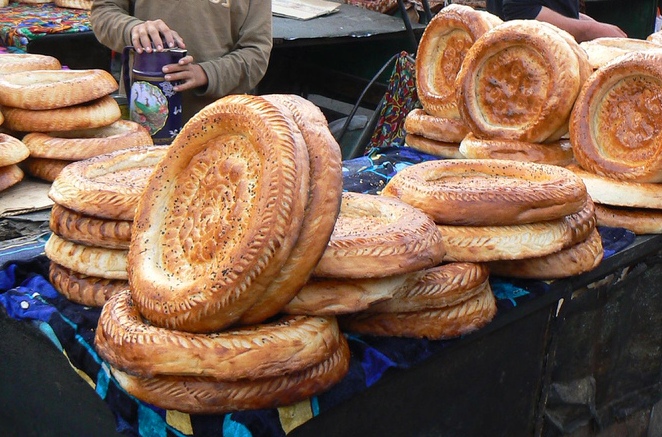 Amok (Cambodia)
If you like mild versions of Thai coconut-based seafood curries, you'll enjoy Amok, a blend of fresh fish or crab with finely minced lemongrass, galangal, tumeric and coconut cream steamed in banana leaves and served with rice.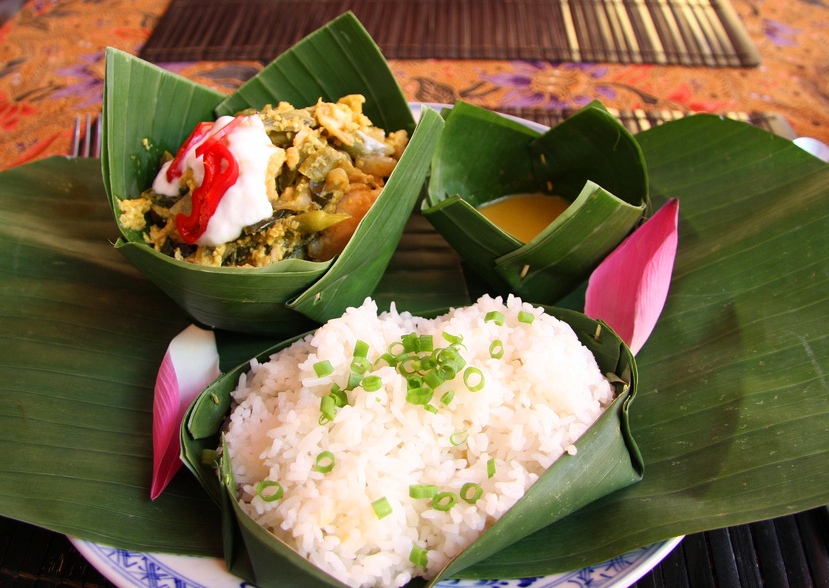 Hamachi Kama (Japan)
Sushi, sashimi, sukiyaki etc. are all well known and loved Japanese specialties. But one of my favorites, typically buried somewhere in the hot appetizer section of sushi restaurant menus, is hamachi kama, grilled yellowtail collar. It's an especially succulent part of the fish, and is the perfect light meal or shared appetizer when fresh and perfectly grilled with a bit of salt.
Beggar's Chicken (China)
The story goes that a beggar stole a chicken from a farmer and had started roasting it on a fire when he heard the farmer approaching on horseback. Quickly he wrapped it in a lotus leaf and buried it in the mud next to the fire. Not finding anything, the farmer rode away and the beggar dug up his chicken, which in the meantime had developed a hardened mud crust around the lotus leaves. When the beggar cracked it open, he found moist, perfectly cooked meat. Fable or not, this dish is well worth seeking out and requesting in advance.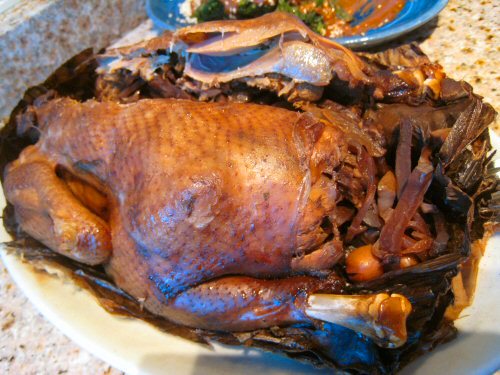 Pasta Porcini (Italy)
While you've likely had a decent version of this dish somewhere made with dry porcini, it's especially wonderful made with freshly foraged porcini. A good place to find it is in Trieste or elsewhere in the Friuli-Venezia Giulia region of Italy.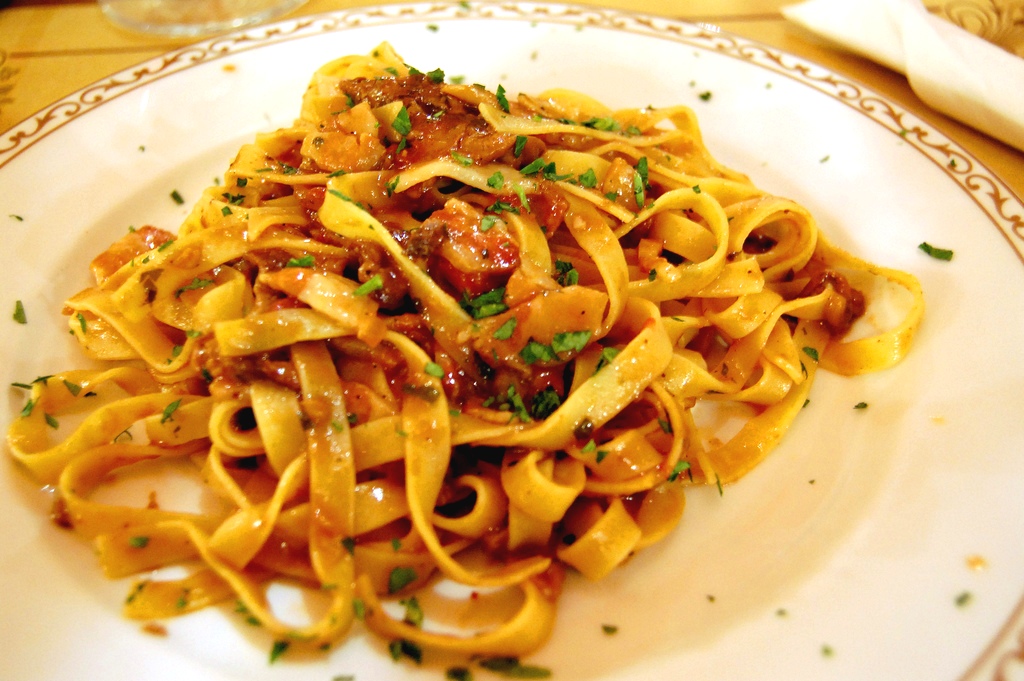 Laksa (Singapore)
Singapore is one of my very favorite food destinations, with its hawker stands serving up an intoxicating mix of Singaporean, Malaysian, Nonya, Indian and Chinese foods. If you enjoy spicy seafood soups, don't miss curry laksa, made with a rich seafood and coconut broth enriched with a spice paste of chili, lemongrass, shrimp paste, tumeric and candlenut, and served with noodles, shrimp, hard boiled egg, and of course laksa leaves.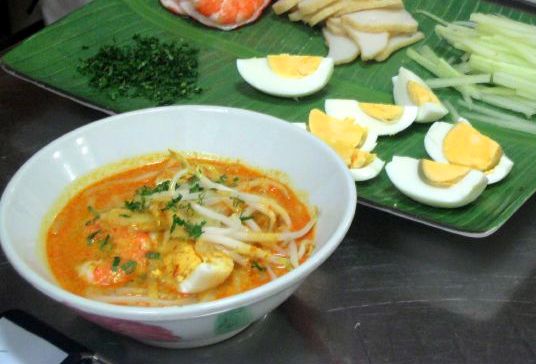 Macadamias (Australia)
Being from Hawaii, I know as well as anyone that macadamias are at least as much associated with Hawaii. But since they're ostensibly native to eastern Australia and originated there first, I'll credit Australia for them. Regardless, they're easy to find stateside and make scrumptious snacking as well as decadent gooey tarts, as pictured below.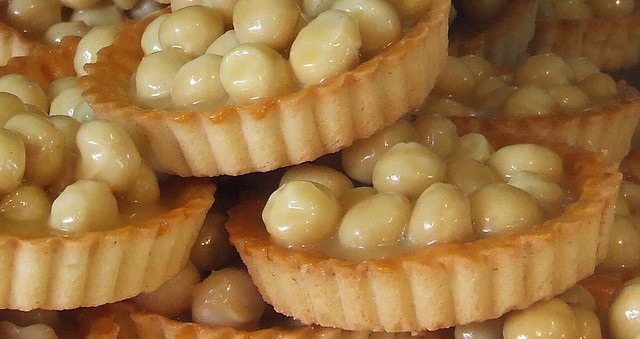 Related posts
Must-Try Foods From Around the World (Part II)
What are Bangkok's Best Neighborhoods and Markets for Street Food?
Need Award Booking Help? Our fee is as low as $75 per ticket if you book your hotel or cruise with us.
If you enjoyed this, join 200,000+ readers: please follow TravelSort on Twitter or like us on Facebook to be alerted to new posts.
Become a TravelSort Client and Book 5-star hotels with Virtuoso Perks and Four Seasons Preferred Partner Benefits
Photos: Ben Husmann, Wikimedia, casers jean, benpaarmann, Ben Yapp, Ron Diggity, scaredy_kat, McPig, scaredy_kat, David Jackmanson