Many Luxury Destinations are Expensive, Yet Still Deliver Exceptional Value. For example, Paris, Hong Kong and Tokyo are all expensive, but are the best luxury hotel cities, as the 5-star properties there are world class. Amanpulo is by no means inexpensive, but given that it's a private island with the best beach in the world, great food, and excellent service, it's well worth it. On the other hand, there are some destinations that I consider overpriced for what they deliver. While for some travelers, nothing could possibly substitute for them, I can think of places that deliver some of the best aspects of these overpriced destinations, at lower cost.
1. Venice
Every time I check rates for clients who insist on heading to Venice, I'm appalled by the price per square foot of luxury hotel rooms and suites, whether it's Aman Venice, The Gritti Palace, Hotel Danieli, or another luxury hotel. It can also be quite easy to be disappointed with dining in Venice, unless you're savvy enough to steer clear of the many expensive and poor quality tourist traps.
Where to Go Instead: St. Petersburg, Russia
Once in Venice, even with Italian friends, was enough for me. But I love St. Petersburg, Russia, and go there every year. Russia's former capital is very European in style, and earns its nickname "the Venice of the North" from the canals that run through it. It never gets dark during the city's White Nights, in May and early June, and even in spring and the rest of the summer it's only briefly dark, lending a romantic twilight to late night strolls. Easily the top place to stay is the Four Seasons St. Petersburg, built by the same architect whose masterpiece was St. Isaac's Cathedral.
2. Lake Como
Lake Como is a favorite resort destination for well heeled Milanese and other wealthy Europeans, and there's no question the lake views are lovely. But in the summer, prices at the top hotels there, Grand Hotel Tremezzo, Villa d'Este, and Il Sereno can become stratospheric.
Where to Go Instead: Vitznau, Switzerland or Lake Lugano, Switzerland
For a lake holiday nearby, with somewhat better pricing but still fantastic views and food, consider the Lake Lugano area of Switzerland, where my top recommendations are the Hotel Splendide Royal, The View Lugano, and the Villa Principe Leopoldo. Alternatively, I recommend the Park Hotel Vitznau, on Lake Lucerne which clients have adored.
3. Mykonos
Mykonos is well known for its beautiful beaches, beautiful people, live music and party scene. But all this fame has come at a price: extremely high room rates during peak summer season. Also note that summer is super crowded, and there's a real shortage of taxis on the island during the peak months (and no, there's no Uber), so don't plan on staying somewhere 40 minutes away from Mykonos town and easily getting there for dinner or nightlife. You'll want to be walking distance to Mykonos town unless you plan to spend all your time at the resort.
Where to Go Instead: Crete
For a more low key vibe and more cultural activities, opt for Crete, where the Elounda Gulf Villas & Suites is a good choice.  You definitely won't have the nightlife choices of Mykonos, but you could easily spend a week exploring Crete, while a week is likely to be too long on Mykonos.
4. San Francisco
Don't get me wrong, I lived in the Bay Area for years and enjoyed much about the views of San Francisco, the Farmer's Market at the Ferry Building, and great food at places such as Restaurant Gary Danko and Tartine Bakery. But hotel rates are often high, and many of the luxury hotels can sell out entirely during the marathon or popular industry events, such as the annual JP Morgan Healthcare conference.
Where to Go Instead: Vancouver
Vancouver, as with San Francisco, is a city with beautiful views, right on the water, with plenty of outdoor activities nearby: hiking, bicycling, sailing, and kayaking, to name a few. It's also a great destination for foodies, thanks to its natural bounty and a melting pot of immigrants. For Vancouver, I recommend the Fairmont Pacific Rim.
5. New York
Even though I live in NYC, I can't deny that luxury hotel rates here are sky high during much of the year, on par with Paris, even though unfortunately the standards are generally a far cry from top Paris palace hotels.
Where to Go Instead: Toronto or Montreal
Toronto is a bit like a cleaner version of NYC–in fact, it's stood in for NYC in a number of movies, and even has a fleet of NYC yellow cabs and other props used when shooting films where it's supposed to be NYC. I especially liked our stay at the Shangri-La Toronto. Montreal is also a fast favorite, especially for foodies, and if heading there, I recommend the Ritz-Carlton Montreal.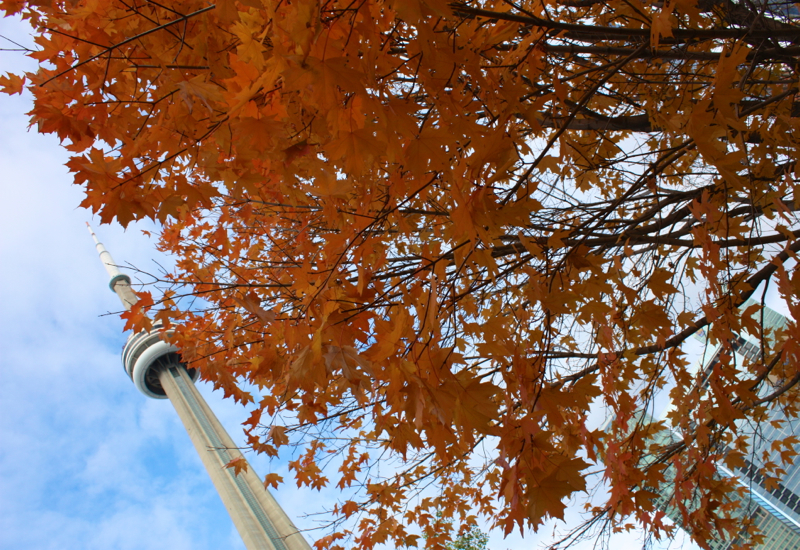 Which destinations do you consider overpriced for luxury stays, and where would you go instead?
Recommended Posts
Best Luxury Destinations Within 9 Hours of NYC and Where to Stay
10 Travel Tips for St. Petersburg, Russia
8 Things I Love About Switzerland
Peninsula PenClub Free Night Offers, Summer 2018
If you enjoyed this, join 200,000+ readers: follow TravelSort on Twitter or like us on Facebook to be alerted to new posts.
Subscribe to TravelSort on YouTube and TravelSort on Instagram for travel inspiration.
Become a TravelSort Client and Book 5-Star Hotels with Virtuoso or Four Seasons Preferred Partner Benefits