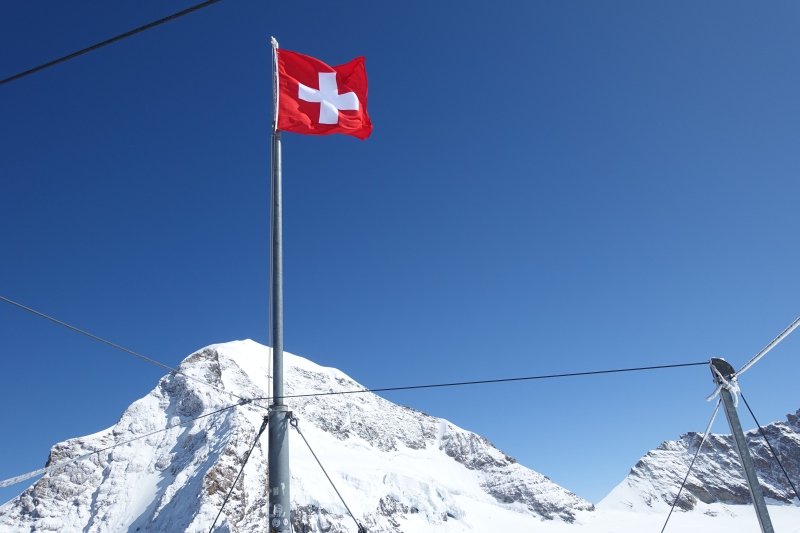 I'll confess that until this site inspection trip I hadn't spent much time in Switzerland, one of the few Western European countries I haven't visited multiple times. And that's a shame, since there's so much I already love about the country. While most of the clients I currently send there have a connection to Switzerland, it would be a fantastic destination for couples, families, adventures sports lovers, skiers, and foodies. With just these 8 reasons why I love Switzerland, you'll see why:
1. Stunning Scenery
Switzerland's reputation for magnificent alpine scenery precedes it, but I was still stunned by how beautiful the mountains were today, seen from Jungfraujoch. Jungfraujoch is nicknamed the "Top of Europe" as it's Europe's highest railway station, at 11,333 feet above sea level. I'll have a future post about my visit, but here are a few photos: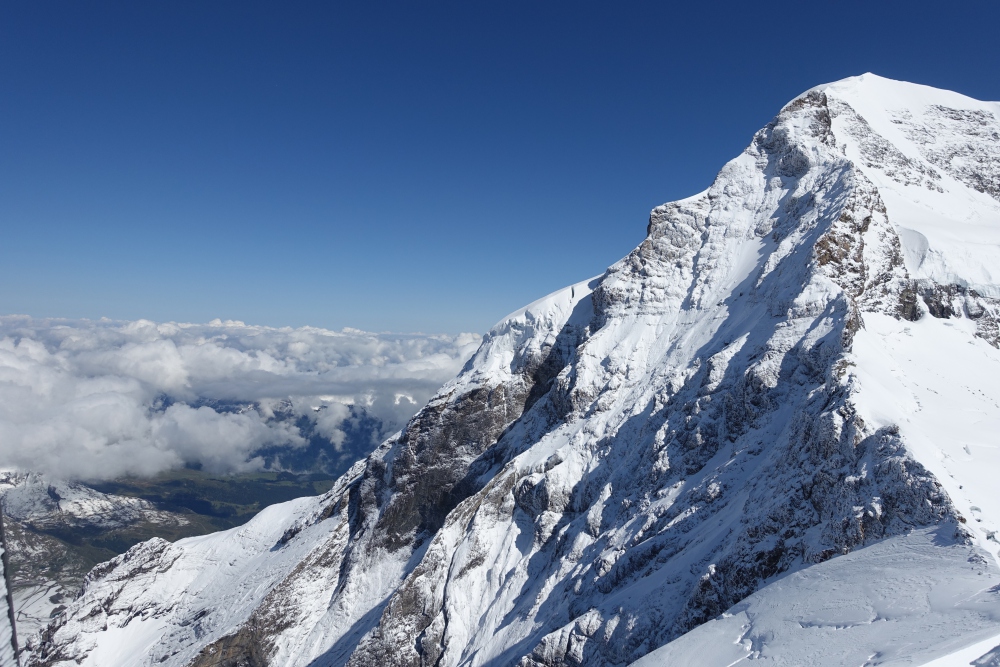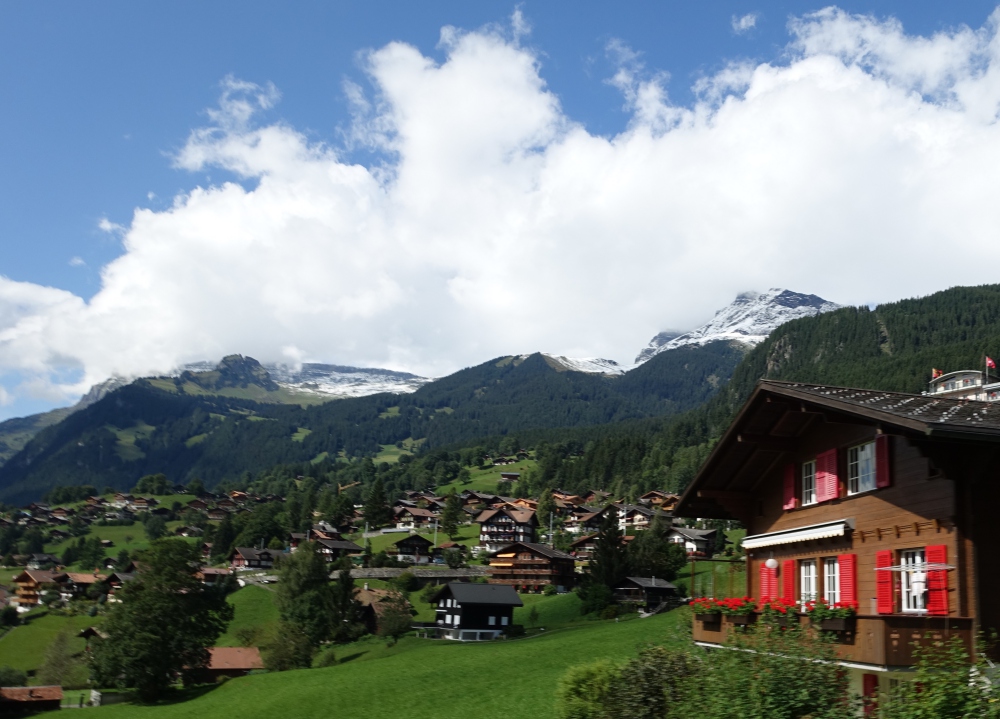 2. Superb Luxury Hotels
Some smaller European countries such as Iceland, Norway, Sweden, Denmark and Finland have very few great luxury hotel options. Switzerland, even though the population is only about 8.3 million, has great luxury hotel options, including Virtuoso benefits, including in some remote locations. Highlights for me so far include the Four Seasons Geneva, Baur au Lac in Zurich, Lausanne Palace, and Alpina Gstaad, and keep in mind that Gstaad has a permanent population of fewer than 7000.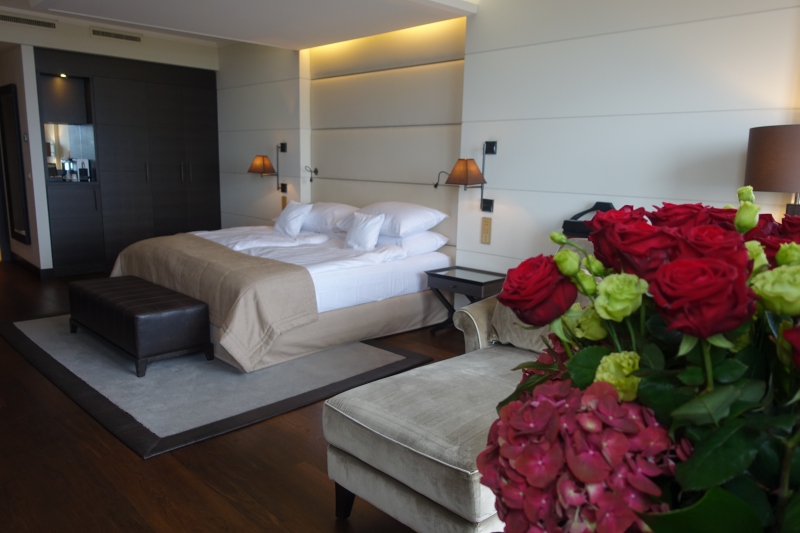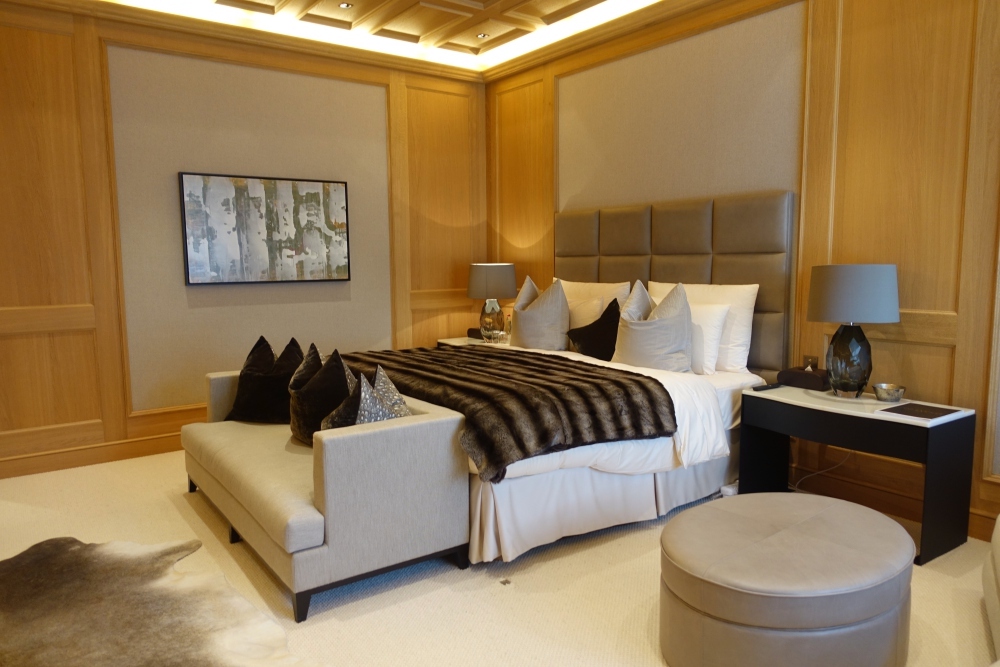 3. Unique Cultural Traditions Are Alive and Well
We were lucky enough to be in Gstaad on the day when local farmers bring their cows down from the mountains, where they've been pastured during the summer. The cows are adorned with garlands of flowers, and go through the main street, with their cow bells ringing.
And in Interlaken, we caught the end of the Unspunnen Festival 2017, which began in 1805 in an effort to unify urbanites and country folk, and is thought to be the world's oldest largest traditional gathering. While we missed Alpine Wrestling and other sports events, we caught some beautiful musical performances, such as this one on 4 traditional alpine horns, or alphorns. Traditionally these were used as signaling instruments across distant neighbors or communities.
The final ringing of cow bells signaled the end of the festival, similarly to how they are used at the end of the year, to ward off evil and usher in good fortune for the coming year.
4. Delicious Food and Wine
Sure, fondue and Swiss chocolate are delicious, and we tasted a superb fondue in Gstaad: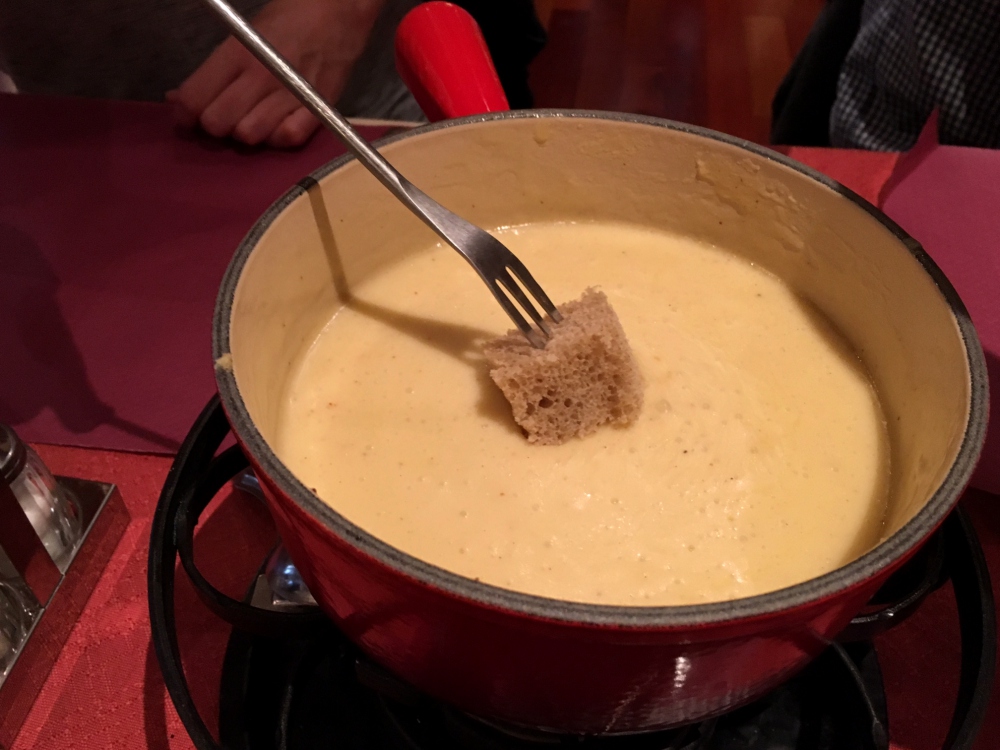 We've also been gifted Swiss chocolate. I told myself I'd save it all as gifts for family and friends at home, but couldn't resist trying some dark chocolate with almonds handmade at the Baur au Lac, which is fantastic.
But be sure to save room for other wonderful meals, as the country has over 100 Michelin starred restaurants, including 19 with 2 Michelin stars and 3 with 3 Michelin stars. Our dinner at the 1 Michelin Star La Table d'Edgard was sublime, particularly the Sea Bream Carpaccio with Sea Urchin and Pistachios, the Limousin Lamb, and the Pine Nut Parfait with Honey Roasted Apricots with Rosemary, all of the courses well paired with Swiss, French and Italian wines.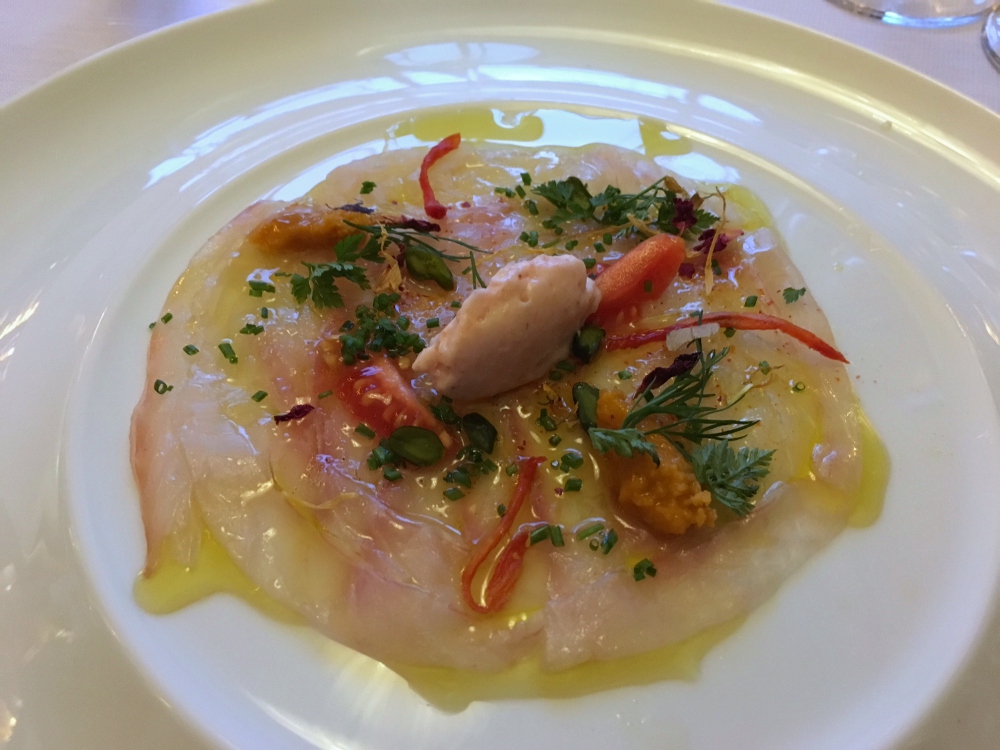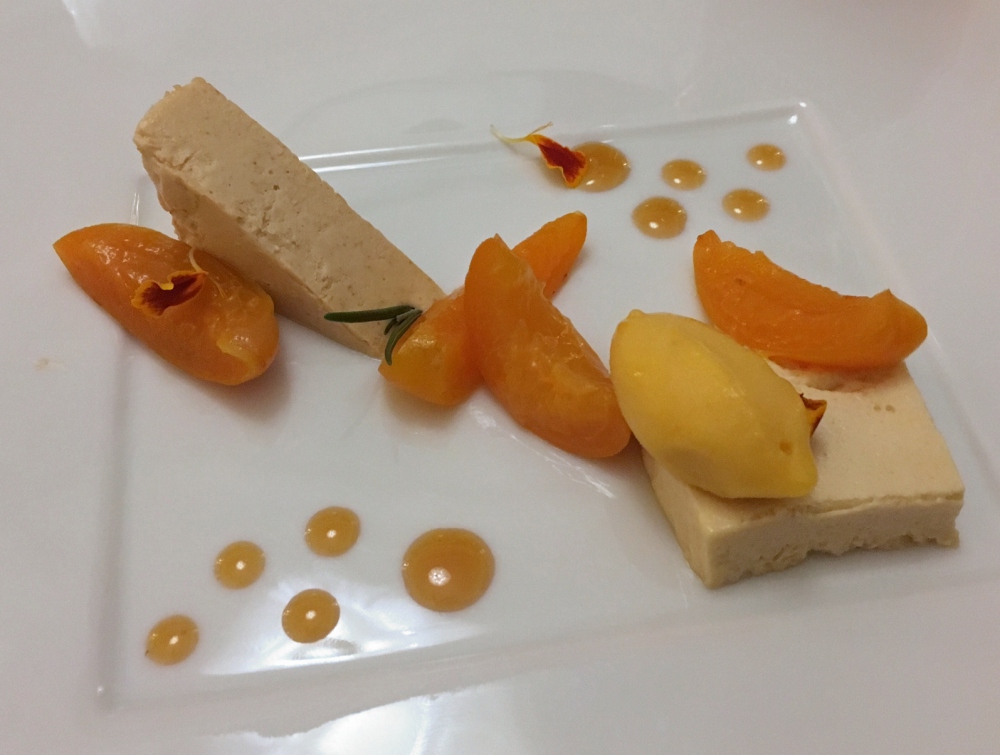 As a rule I don't check luggage, but I'm making an exception for Switzerland, since I picked up an excellent bottle of white wine from a small producer near Lausanne, which isn't found outside the region, let alone exported.
5. Sports and Activities for All Fitness Levels
It's no surprise that skiers love Switzerland, and there are also other adventure sports, from paragliding to rock climbing and ice climbing to tobagganing.
But even if you're not an adrenalin junkie, there are beautiful mountain hikes that you can do at your own pace, e-biking along scenic vineyards, and snowshoeing and cross country skiing in winter if you prefer to not worry about racing downhill fast.
6. Easy to Get to Switzerland
Swiss International Air Lines flies nonstop to Zurich from Boston, Chicago ORD, Los Angeles LAX, New York JFK, Newark EWR, and San Francisco SFO, and there's also a nonstop to Geneva from New York JFK. SWISS Business Class is a very good flat bed business class product to Europe, and can be booked with Aeroplan, United or other Star Alliance miles.
But it's also easy to get to Switzerland with a quick flight or by train from another European destination, as part of a longer European trip. For example, Geneva is less than a 3 hour train ride from Paris, and Zurich is a 3.5 hour train ride from Milan. Munich to Zurich is less than 4 hours. Germany's Black Forest area, where I stayed at Traube Tonbach, is about a 2.5 hour drive.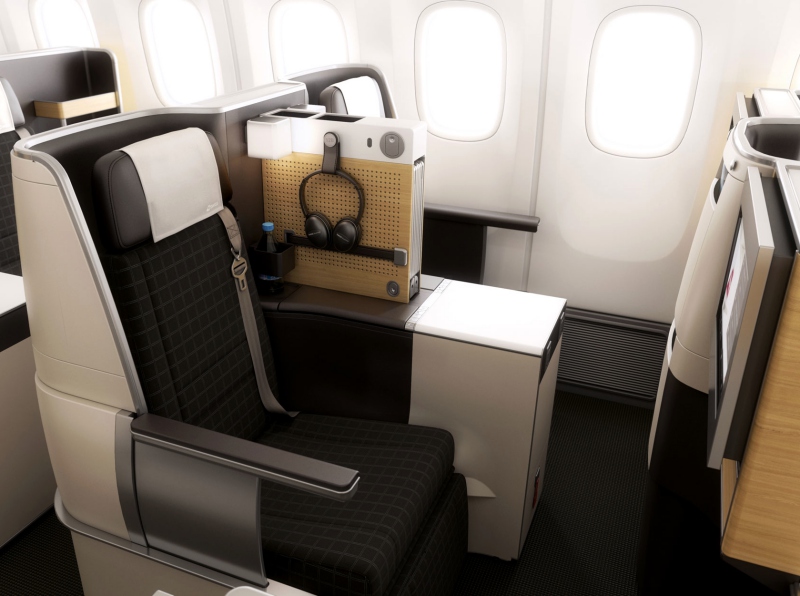 7. Easy to Get Around Switzerland
Getting around Switzerland is also easy, thanks to the extensive rail network, which boasts some of the most scenic rail journeys in the world. After landing in Geneva it was an easy 10 minute train and 8 minute walk to the Four Seasons Geneva, and a few hours later I took a train to Zurich, which took about 2 hours 40 minutes. Trains depart promptly (so don't be late!) but the good news is that the main routes also operate frequently.
If traveling by rail over several days, a Swiss Travel Pass is usually the best deal, and is only available to visitors who permanently reside outside Switzerland and Liechtenstein.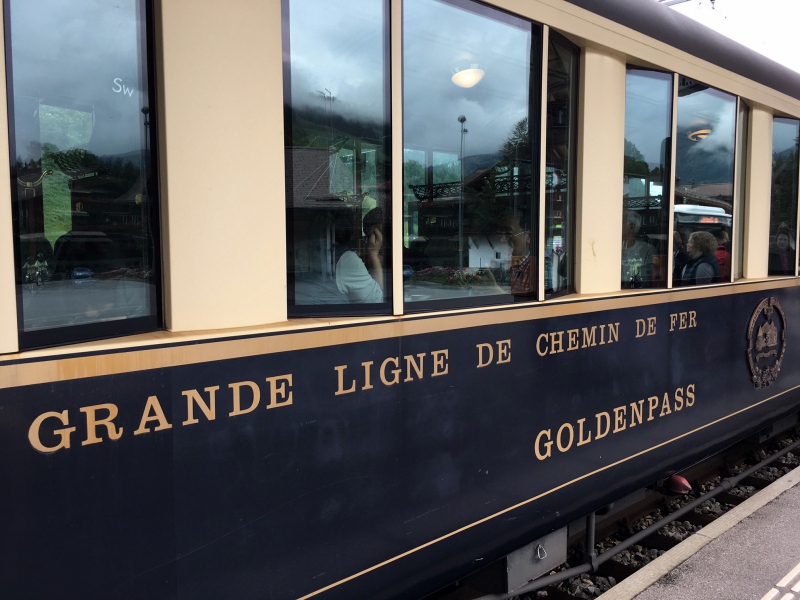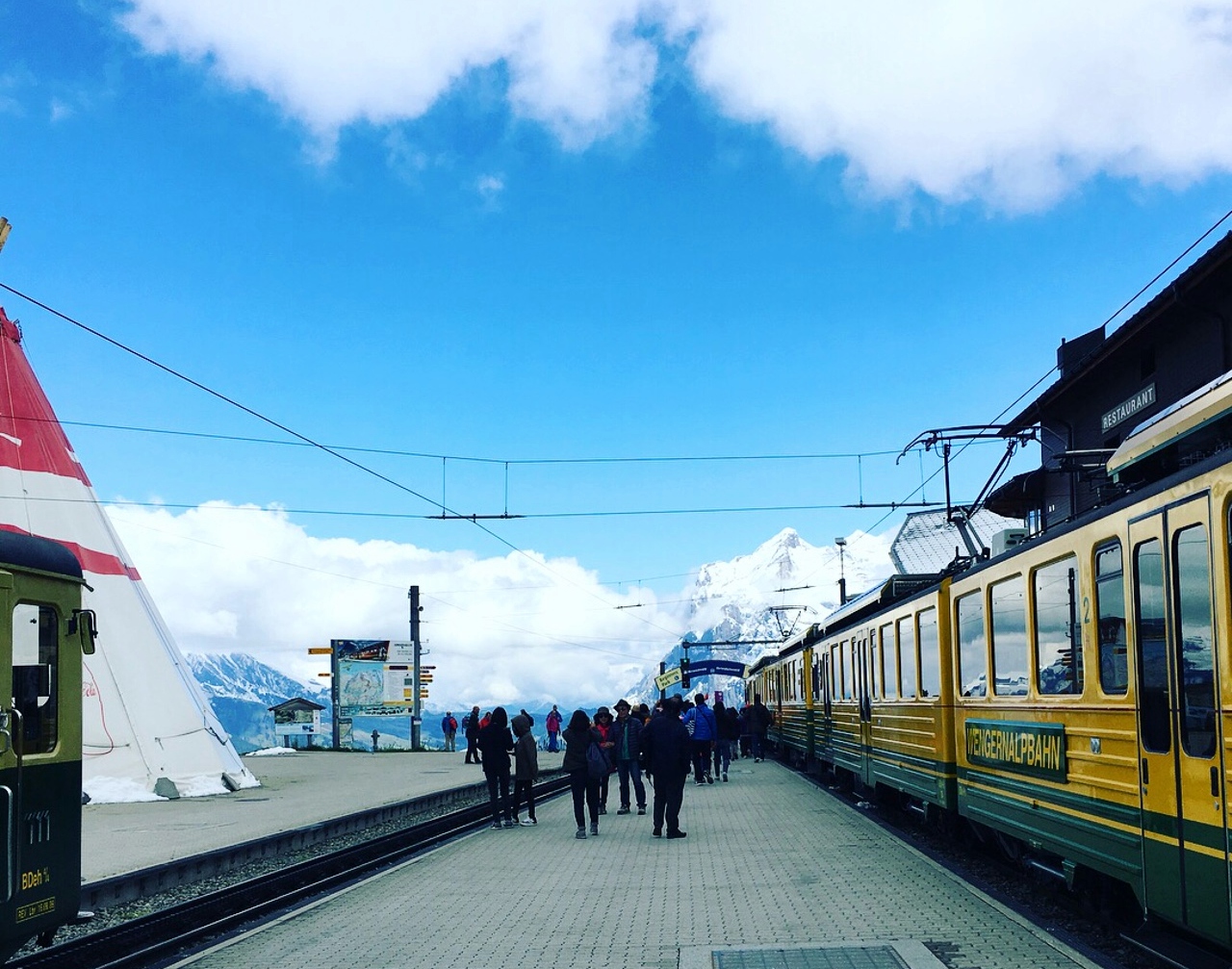 8. Easy to Communicate
If you ever worry about being able to communicate easily when traveling internationally, Switzerland makes things simple. Most people you're likely to meet speak English, in addition to German and/or French (or in the case of the Italian part of the country, Italian). This means that, whether you prefer to explore the country on your own, or work with an expert private guide or ski instructor, there will be next to no language barrier.
If you've been to Switzerland, what did you enjoy most?
Recommended Posts
JFK: SWISS Business Class Lounge Review
Aeroplan: SWISS Business Class Awards Available Again
A Tale of Two Cities: Can You Guess the Hotels?
Swiss Airlines Business Class Review: Bangkok-Zurich
15 Best Chocolate Destinations
Need Award Booking Help? Our fee is as low as $75 per ticket if you book your hotel through us.
If you enjoyed this, join 200,000+ readers: please follow TravelSort on Twitter or like us on Facebook to be alerted to new posts.
Become a TravelSort Client and Book Your Luxury Resort with Virtuoso or Preferred Partner Amenities!