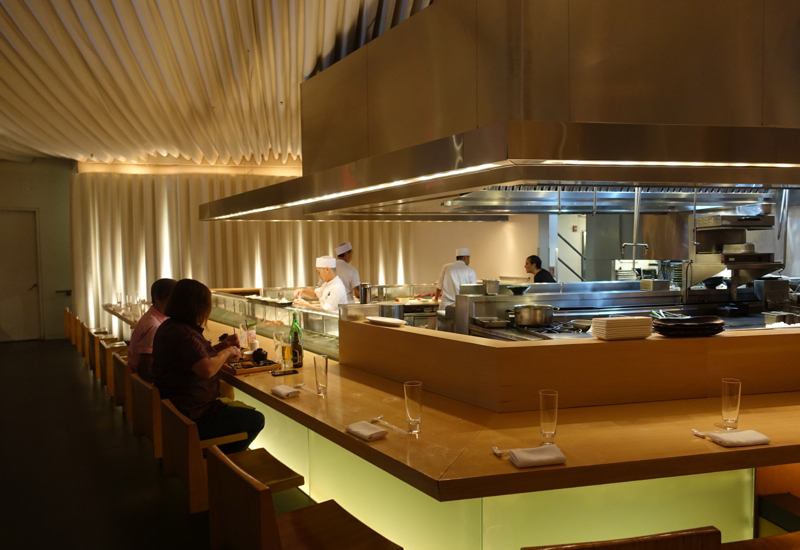 Morimoto New York is well known to fans of Masaharu Morimoto, an Iron Chef on the original Japanese Iron Chef cooking show as well as it U.S. version, Iron Chef America. Morimoto New York has been around for 10 years, but for whatever reason we only recently tried it, during this year's NYC Restaurant Week.
Getting to Morimoto New York
Morimoto New York is located at 88 10th Avenue, by Chelsea Market and the Highline. Because of this, it's not too ideal for midtown workers, but could be a good option if your workplace is in the Meatpacking District or Chelsea. The closest subway station is the 14th Street Station (A, C, E, L trains).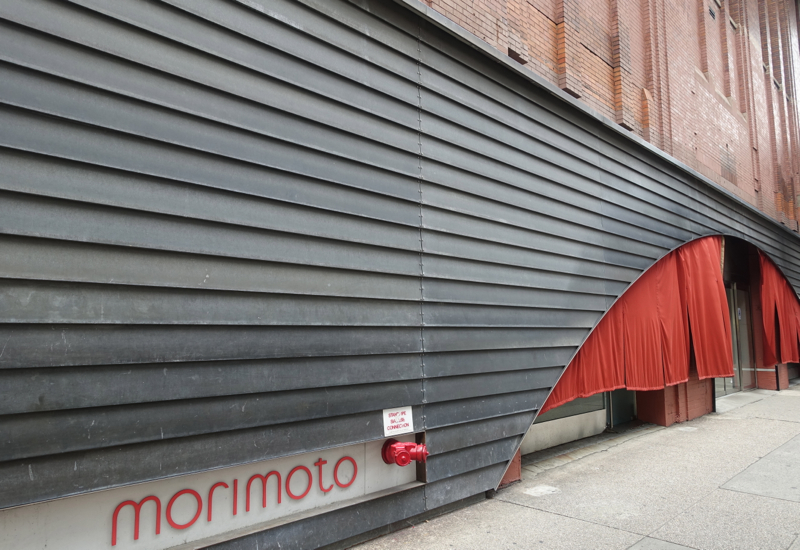 The Scene
Morimoto New York inhabits a large, cavernous space with exposed concrete, designed by Tadao Ando. During our lunch visit, there were a good number of 20 and 30 something couples dining. As expected for the neighborhood, we didn't see a single kid, although I'm sure they would have been welcomed.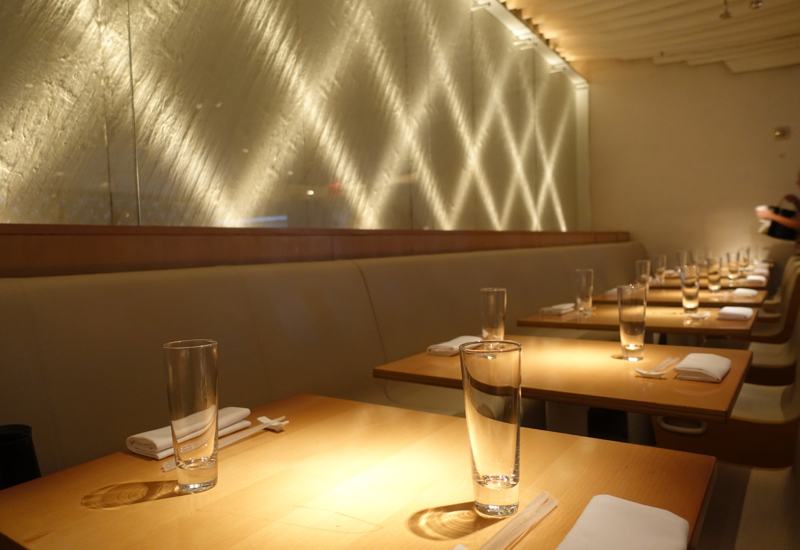 All lunch diners were seated in the upstairs seating area pictured above, although there's also a downstairs seating area, presumably for busier dinner service: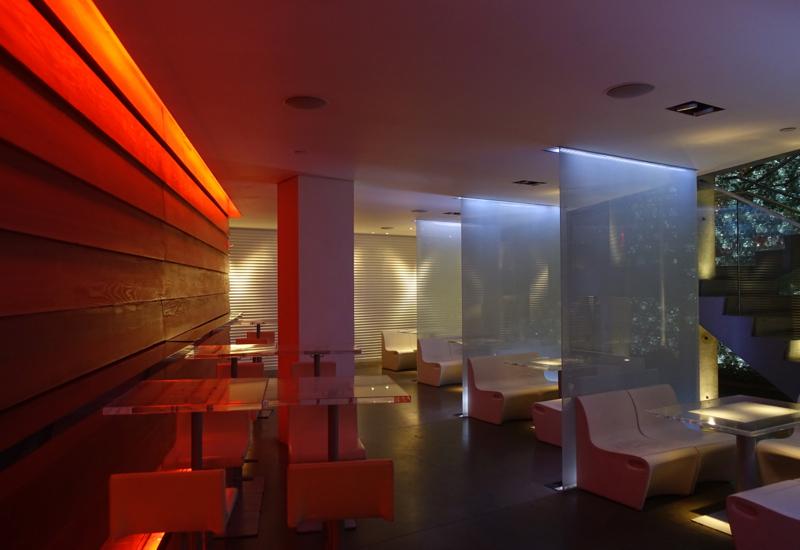 Morimoto New York Restaurant Week Menu and Food
Morimoto offers a number of entree choices for its Restaurant Week lunch menu, all of them regular menu items except for the hamachi poke. All of them come with the same appetizers of salad, miso soup and Japanese pickles, so there are no choices for the appetizers.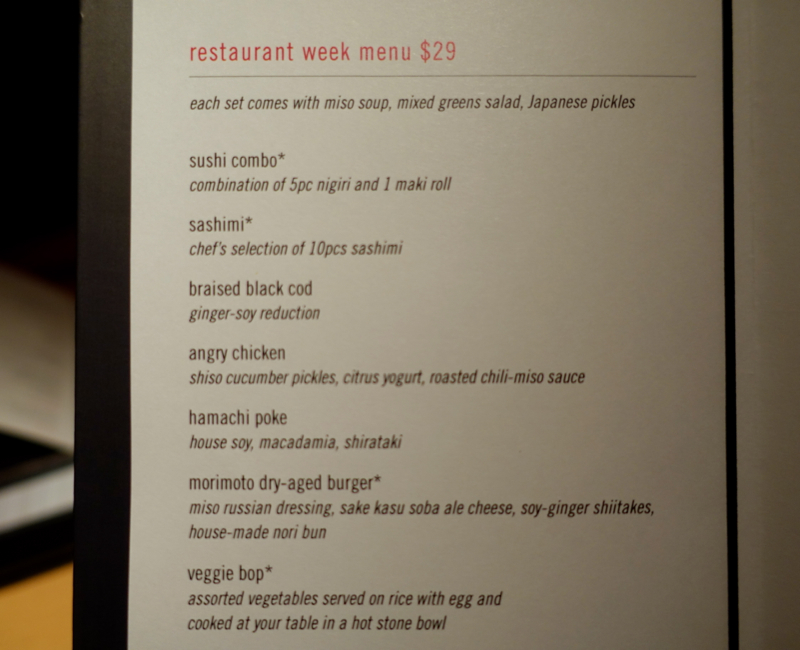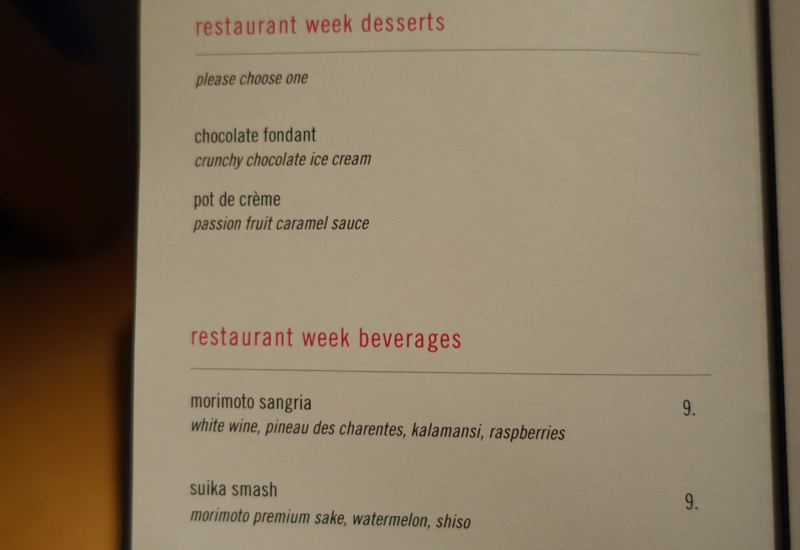 To my surprise, my husband chose the Morimoto Dry Aged Burger. While it's unusual to see a burger on the menu at a Japanese restaurant, he gave me a bite, and we both agreed it was excellent–perfectly cooked to his request for medium (just pink in the middle) and with a great umami flavor, thanks to the miso russian dressing and soy ginger shiitakes.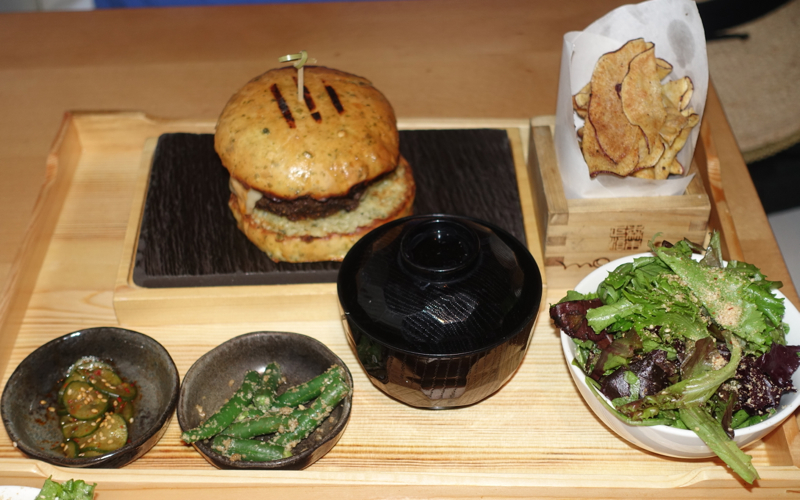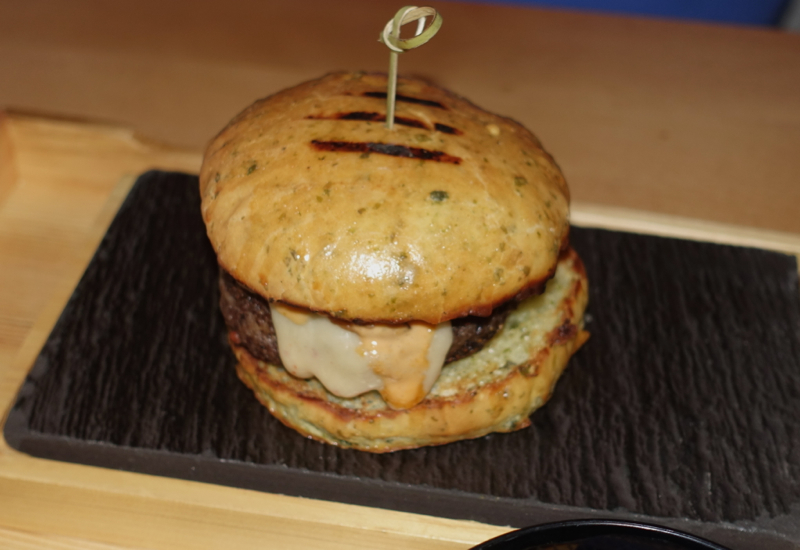 I was also happy with my sushi combo, with 5 pieces of nigiri and a spicy tuna maki roll. While the nigiri wasn't as interesting as at Nobu, where the 6 pieces included a really delicious Snow Crab piece and the fish pieces were more generous, the spicy tuna maki was much better than the plain tuna maki at Nobu, with perfectly toasted black sesame seeds that added great flavor and textural contrast to the roll.
The salad and miso soup were both fine, but not memorable. I did enjoy the Japanese pickles, however, as these aren't always part of set lunches, at least at Japanese restaurants in NYC.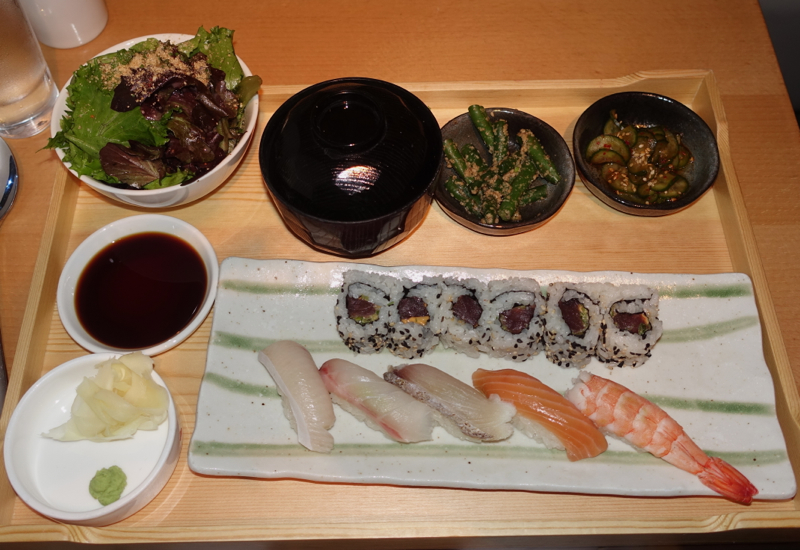 I was still a bit hungry after the sushi, so it's a good thing the Restaurant Week desserts were more generously portioned than at Nobu. Far and away the star was the Chocolate Fondant with Chocolate Ice Cream. No, not Japanese in the least–but textbook perfect molten chocolate cake, and a satisfying dessert.
The Pot de Creme, on the other hand, which I ordered for the sake of variety, was lacking. My husband liked it, but I found it too sweet and cloying for a passion fruit dessert, which in my view should have some tang and more fruit flavor.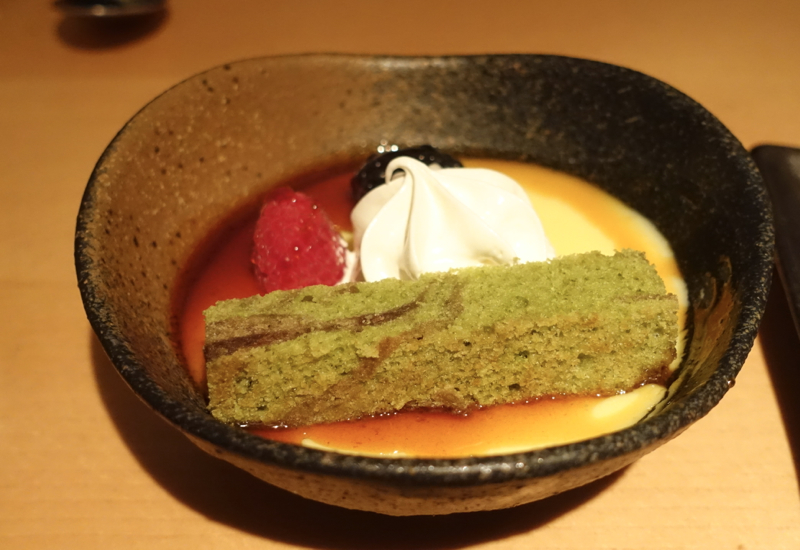 Service
Our server couldn't have been nicer or more professional, and it turned out she was also from Hawaii and a recent transplant to the NYC area. She was happy to provide recommendations, check with the Sushi Chefs what maki roll was in the Sushi Combo (since it varies), keep our waters refilled, and see if we needed anything at any point.
The Verdict
We both enjoyed our Restaurant Week lunch at Morimoto New York, particularly the burger, the spicy tuna maki, and the chocolate fondant dessert. For sushi alone or chirashi I will still likely stick to our favorite midtown haunt, Tsushima; but if we were taking some out of town guests to dinner who wanted a cooler vibe and additional menu choices that most Japanese restaurants don't offer, such as a burger and Western desserts, I would happily take them to Morimoto New York.
If you've been to Morimoto New York, what was your favorite item that you ordered?
Related Posts
Review: Nobu New York Restaurant Week Menu
Review: Casa Mono New York-1 Michelin Star
Top 5 Best Value NYC Michelin Star Restaurants
Disclosure: We paid for our own meals at Morimoto New York, using an AMEX Business Platinum with the Restaurant Week promo of $5 off $35 or more, and a Chase Freedom on which we earn 5X on restaurants for Q3 2016.
Need Award Booking Help? Our fee is as low as $75 per ticket if you book your hotel through us.
If you enjoyed this, join 200,000+ readers: please follow TravelSort on Twitter or like us on Facebook to be alerted to new posts.
Become a TravelSort Client and Book Your Hotel with Virtuoso or Four Seasons Preferred Partner Benefits!