The beginning of the year is always a bittersweet time for me. On one hand it's depressing to see all of my elite qualifying miles and points balances reset to zero, but on the other hand it's an exciting time, as the travel planning process for the new year once again begins.
In 2011 we saw both positive and negative changes in the world of airline and hotel loyalty programs, though I'd say we saw a lot more negative than positive changes. The major negative changes include Continental terminating their partnership with American Express Membership Rewards, Aeroplan increasing the cost of awards (both in terms of miles required and fuel surcharges), and British Airways more or less gutting their frequent flyer program for North America based flyers (see British Airways Avios: Goodbye First Class on Cathay, Hello Coach on American). At the same time we've seen some positive changes, like United liberalizing the routing rules on award tickets, Starwood counting award stays towards elite qualification, and the Chase Ultimate Rewards program being greatly enhanced.
With that in mind, here are some of my predictions for 2012 (which I'll admit are largely hunches, no facts yet to support):
The US legacy carriers will modestly increase award prices
While we've seen massive devaluations of non-US based frequent flyer programs this year, like Aeroplan and British Airways, none of the US legacy carriers devalued their award chart this past year, which is the first time I can remember that being the case in recent history.
As a result I suspect we'll see modest increases across the board, especially with American, United, and US Airways. I suspect Delta doesn't really have a need to devalue their award chart further, given that their pricing is already so variable.
Hyatt will run a reasonably lucrative promotion
Before last year Hyatt ran a Faster Free Nights promotion for over five years straight (whereby they offered one free night at any Hyatt hotel after two stays), though in 2011 their promotions were very limited and not especially lucrative. Some speculate that this is because they introduced the Hyatt Visa credit card, while others think it's just that they no longer need to offer such lucrative promotions.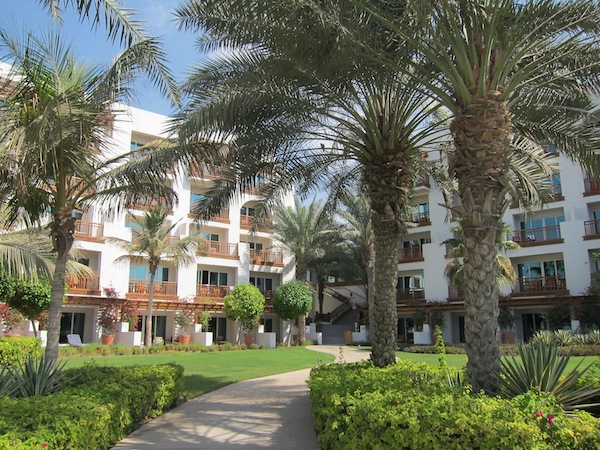 I predict we'll see a lucrative promotion in the next few months, much more so than anything we've seen in 2011, though not quite as good as Faster Free Nights. Maybe it will be in the form of a "stay three and get one free" promotion, or maybe they'll restrict the categories at which the free nights can be redeemed, though I suspect we'll see something lucrative. At the same time, I don't predict Hyatt will match Starwood's move to count award stays towards elite status. For more of my analysis of elite status benefits, see Comparing Top Tier Hotel Status Benefits.
American will add restrictions to their systemwide upgrades
This is obviously a very unpopular one, though I do think American will do something to decrease the value of their systemwide upgrades. Presently Executive Platinum (top tier) members get eight of them a year, which can be used to upgrade any revenue fare. I predict they'll either add fare restrictions or reduce the number of them that Executive Platinum members get. It may very well only be the 2013 program in which the changes kick in, though something tells me it will happen. I certainly hope I'm wrong, though!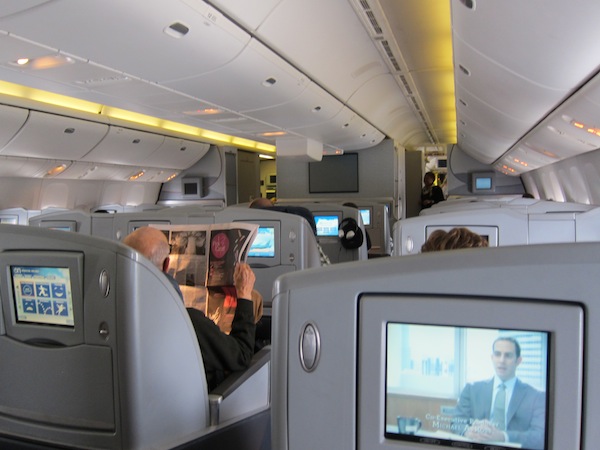 Non-targeted credit card sign-up bonuses will continue to decrease
It pains me to predict this, but I suspect we'll continue to see a decrease in publicly available sign-up bonuses for credit cards. We've seen this lately with American Express, whereby they offer huge sign-up bonuses on a targeted basis (50,000-75,000 points), while their published sign-up bonuses are more in the range of 15,000-30,000 points. In the past they would honor targeted sign-up bonuses for anyone, though they've cracked down on it lately. I suspect this is a pattern we'll continue to see, as credit card companies try to lure in high spenders with big sign-up bonuses, while trying to exclude those of us just in it for a sign-up bonus.
Opportunities to purchase miles will continue to be lucrative
I suspect we'll continue to see a trend whereby airlines sell miles at reasonable costs, at least with a bit of work. This will likely come in the form of US Airways' 100% bonus on purchased miles, Delta's 100% bonus on transferred miles, etc. I wouldn't be surprised if we even see American join the club and offer some lucrative mileage purchase promotions as well. Also see my posts When Does it Make Sense to Buy Miles and Is Buying US Airways Miles with a 100% Bonus a Good Deal?
American Express will add a new Membership Rewards transfer partner

Of all loyalty/points programs, I'd say Membership Rewards has taken the biggest hit this year, having terminated their relationship with Continental, and also being partners with Aeroplan and British Airways, both of which massively devalued their programs this year. As such, I suspect we'll see either US Airways or Alaska added as a Membership Rewards transfer partner, though it may take a little while. Also see American Express Membership Rewards Changes: Miles, Points, and Spend Strategy.
Along the same lines, I figured I'd also share my general strategies for this year given my expectations of loyalty programs over the coming year.
Only mattress run during lucrative promotions
I have to maintain both Starwood Platinum and Hyatt Diamond this year, meaning I have to make 50 stays or spend 100 nights at hotels. As a result I often end up doing "mattress runs," whereby I stay at my local hotels for the points.
Usually I'd get an early start on mattress running, though this year I'm going to wait till we see a lucrative hotel promotion, and then do all of my mattress running at once. I do think it'll be a great year on the hotel promotion front, so I'm waiting patiently.
Continue to redeem miles whenever the opportunity arises
Some people view their mileage balances as a retirement fund of sorts. To me that's crazy, since loyalty programs are constantly devaluing their programs, all while you're earning no interest on your miles. As such, I'll continue to burn miles whenever I see an opportunity I like. Just this past week I went to Tokyo for two days in Lufthansa Airbus 380 first class and stayed at the Park Hyatt Tokyo. Why? The better question for me is why not. I can either enjoy experiences now or save the miles for sometime down the road, when they'll be worth substantially less.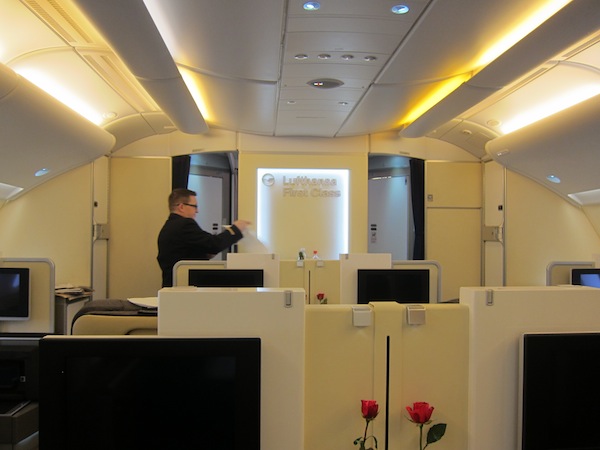 The key to being able to do this is to plan last minute. Lufthansa no longer releases first class award space more than a few weeks out at most (see How to Deal with No More Lufthansa Advance First Class Award Availability), so the key to making this work for you is to plan close to departure.
Replace mileage runs with mini-vacations
This is going to be a real tough one for me because I'm a creature of habit, though I plan on taking as few mileage runs as possible, but instead spending at least a full day at a destination when taking a trip for miles, to at least see something.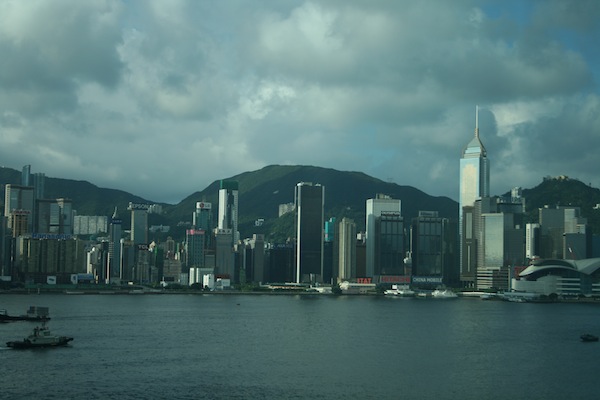 Anyway, I'm quite looking forward to seeing what 2012 has in store for us on the miles and points front, as the programs always surprise us.
What are your miles and points predictions and strategies for 2012?
If you enjoyed this, please follow TravelSort on Twitter or like us on Facebook to be alerted to new posts.
Become a Member to find your perfect luxury or boutique hotel at up to 50% off: TravelSort Hotels