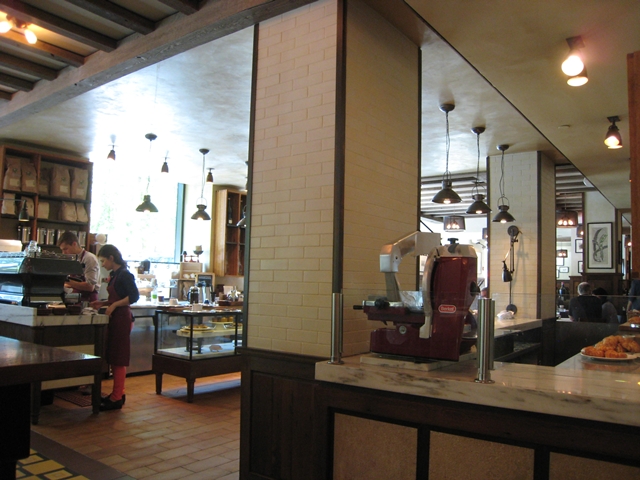 Maialino received a mixed review when I reviewed it awhile back for Restaurant Week, but I've since been back with the munchkin for brunch, which is better, at least for what we ordered. Part of Danny Meyer's restaurant empire, which used to include Eleven Madison Park and still includes everything from Gramercy Tavern to Shake Shack, Maialino is a hotel restaurant since it's set in the swanky Gramercy Park Hotel. It's a strange juxtaposition though, since the lobby of the Gramercy Park Hotel is dark, even gothic, while Maialino, especially in the morning, is flooded with natural light and has a cheerful Italian rustic feel to it.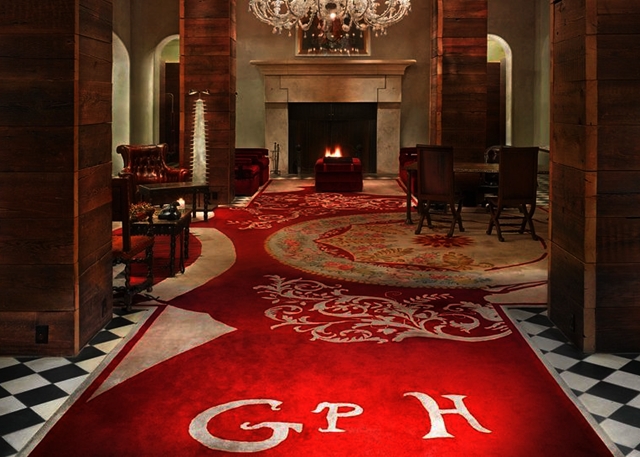 The munchkin and I opted for Maialino at the last minute, so we didn't have a reservation and I figured we might have to sit at the bar. The pleasant hostess, though, welcomed us warmly and escorted us to our own table in the front part of the restaurant.
Our server soon came by to provide a carafe of water and the brunch menu, which we looked at even though I was pretty sure what we would order: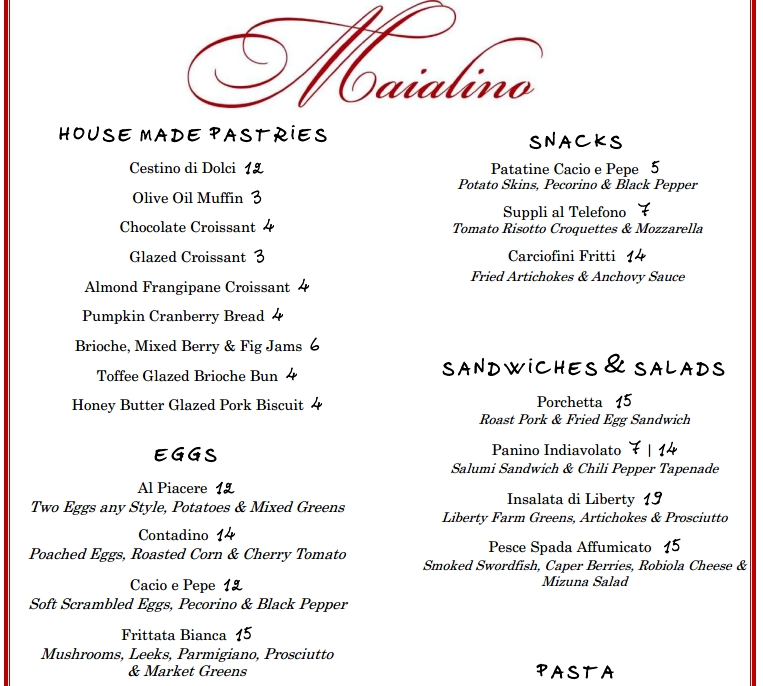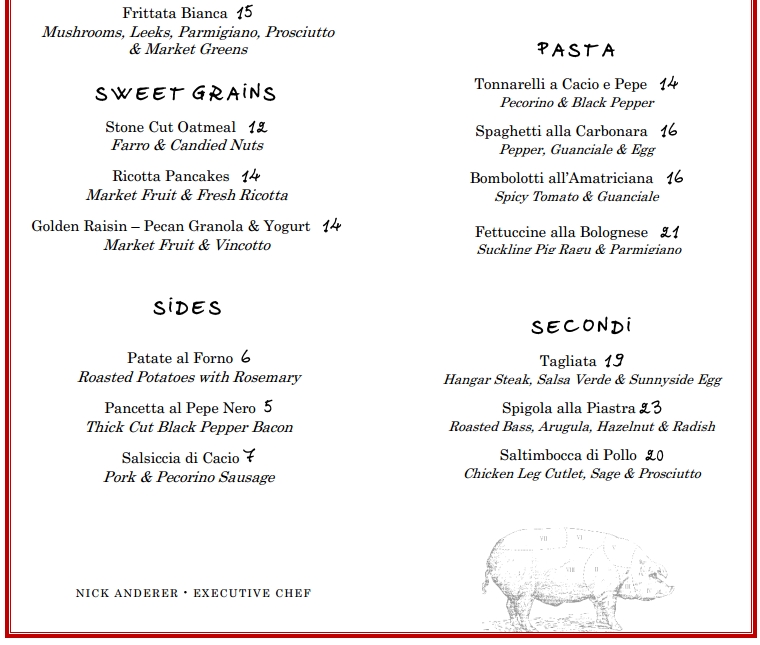 We were of course still taste testing to find the best pancakes in New York so an order of Maialino's ricotta pancakes with fresh ricotta and seasonal fruit was a must. Since I'd remembered desserts being one of the highlights of our Maialino Restaurant Week lunch I also decided to order a pastry basket. Yes, it would be a bread heavy meal, but I figured at least it would be filling, since many of the savory items come in such dainty portions.
Our server started us off with some complimentary fresh bread, which of course the munchkin adored. It was all I could do to keep him from filling up on it, before our pastries and pancakes arrived: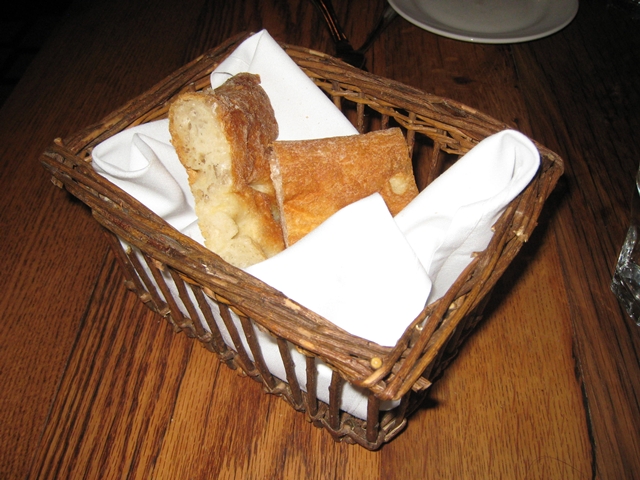 The pastry basket arrived next. I'd asked the server if an almond frangipane croissant could be included, and he was happy to oblige. there was also a pain du chocolat, an olive oil muffin, and some blueberry coffeecake: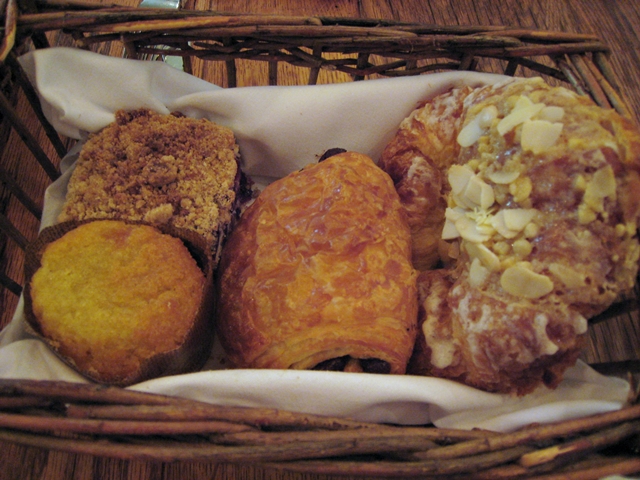 The pain du chocolat was good and better than your average bakery, but it was the almond frangipane croissant that was especially good, with its sweet almond filling and perfect crunch on top, not overdone or flattened the way some almond croissants are. The olive oil muffin we saved to try later with my husband, and it was much better than I expected, extra moist and with a light citrus note to it.
I was also very happy with my perfectly frothed cappuccino, which tasted as good as it looked: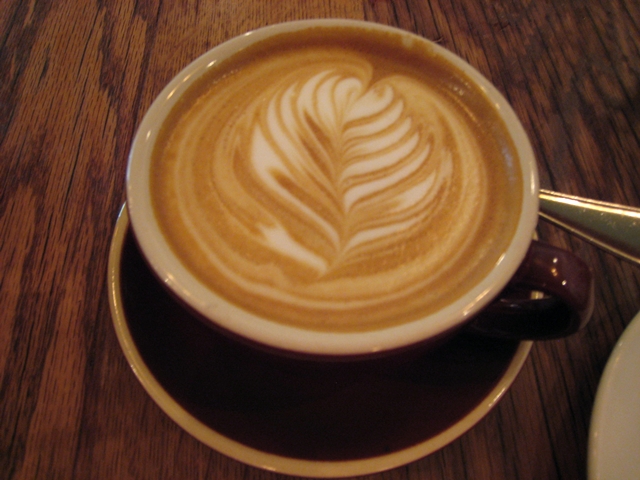 The blueberry coffeecake was fantastic, and probably the best thing of all, jam-packed with blueberries in a tender cake base, with a crumble topping. Unfortunately it seems to be seasonal, but I'd love to try Maialino's current pumpkin cranberry bread.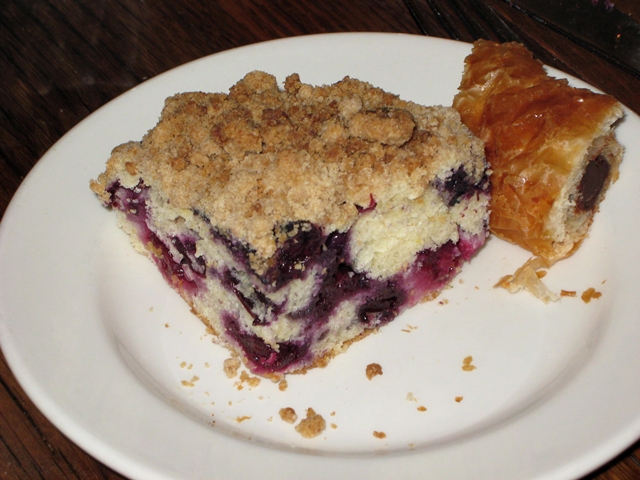 We purposefully restrained ourselves, not finishing the pastries, and it was a good thing we did, as the ricotta pancakes were a generous serving of two large pancakes. One was a bit dark (the table next to ours sent theirs back, as they had received two dark pancakes) but didn't taste at all burnt. These are definitely my favorite restaurant ricotta pancakes to date, better than those at Freemans Restaurant on the Lower East Side (although also more expensive) and with a lovely dollop of fresh ricotta and blueberry puree. Note to Elements Restaurant at Sanctuary at Camelback Mountain: this is the type of fruit compote that should accompany ricotta pancakes!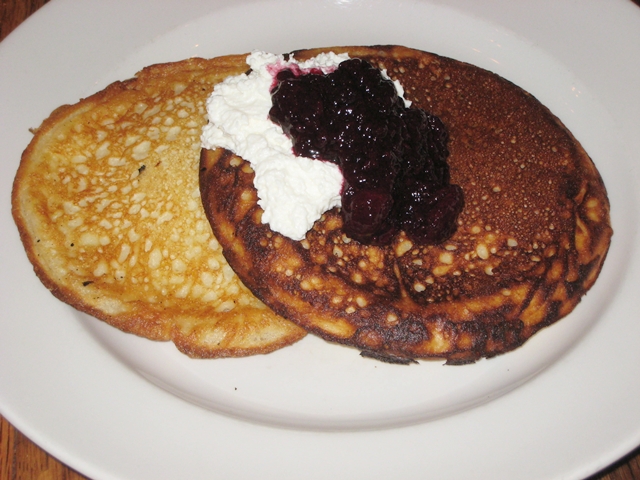 The Verdict: This was a better experience at Maialino than the Restaurant Week lunch. I haven't been for dinner yet, and am not convinced it's worth it, but I can definitely recommend the pastries, desserts, and pancakes at Maialino both for their quality and their relative value (keep in mind the location is a good deal pricier than LES haunts such as Zoe's and Freemans). At the time we went to Maialino, the Chase Freedom offered 5X on dining, so we used it to pay, but currently your best points earning would either be with a Prepaid AMEX that you've loaded using the Ink Bold or Ink Plus to get 5X, or the Sapphire Preferred for 2X (actually 2.14X with the 7% annual dividend) or even regular Sapphire for 2X.
Have you been to Maialino for brunch, and if so, what was your favorite dish?
Related Posts
Maialino NYC Restaurant Review
Zoe NYC Brunch Review: Best Pancakes in New York?
Where to Go for the Best Brunches in New York
What Are the Best Cafes in New York for Coffee and Delicious Pastries?
Check out and apply for the Best Travel Credit Cards.
If you enjoyed this, please follow TravelSort on Twitter or like us on Facebook to be alerted to new posts.
Become a Member to find your perfect luxury or boutique hotel at up to 50% off: TravelSort Hotels