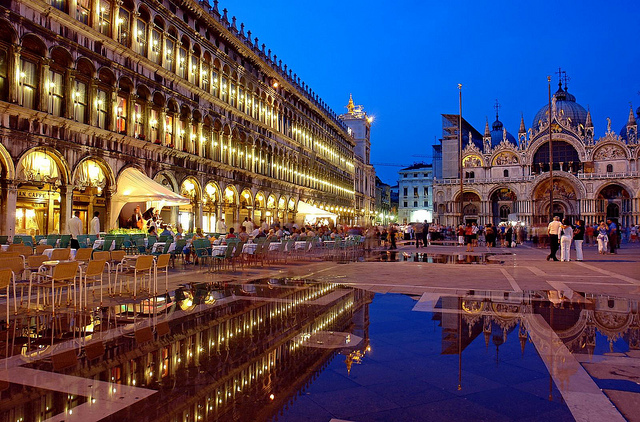 Why go
I've visited Venice as a single, on a honeymoon, and as part of an old married couple, and it's a place I would love to explore with a child. At first it may seem like a trip to Disneyland because it is so magically unlike anyplace else in the world, but it is a living city – filled with tourists but also with regular people going about their lives. Many tourists quickly see Venice on a day stop from a cruise ship or tour group, but you could easily spend several days or weeks here exploring all that the city has to offer or just savoring its beauty and romantic evenings.
Insider Tips
Make every effort to spend at least one early morning or one late night here. When all the day trippers have gone home, and while much of the city sleeps, you are free to explore the empty streets in the light of daybreak or by the light of the moon. As soon as you do this you'll immediately understand where the nickname "La Serenissima" comes from.

Venice is divided into different districts (e.g. Dorsoduro, S. Marco, Giudecca, etc.) and you will usually see addresses given indicating the relevant district.

I have always arrived in Venice by train, but there is an airport (Marco Polo), cruise ships also dock nearby, and buses from major Italian cities can take you to the outskirts of the city. The train line from Milan ends at Stazione Santa Lucia (make sure you wait until the final stop or you will not be in the main part of Venice), in the district of Cannareggio. If you are traveling around the Veneto by car, you must park your car outside Venice (which has no cars or roads). There are car parks in Piazzale Roma or Tronchetto, but you will pay a fraction of the cost by parking at one of the many garages in Mestre, where you'll be a short walk from the train station (trains depart every 15 minutes and arrive in just a few minutes). I've left a rental car in Mestre, and it was safe, simple, though I wouldn't leave valuables in the car.
It is critical that you get yourself a good map if you really want to explore Venice. The streets and bridges are tiny, and if you're trying to find a specific place a detailed map is indispensible. You can pick one up from any of the ubiquitous tourist kiosks or shops. I recommend a laminated map so it doesn't start to tear apart and so it won't get ruined if it gets wet (after all, there's water, water, everywhere).

Your feet are your best source of transportation and the way to discover little neighborhoods and their shops and eateries. For longer distances, you can use the vaporetti, which are public boats that act like buses. Gondolas are expensive and strictly for tourists – for a gondola experience without the kitsch factor or the price, you can do like the locals and take a traghetto, a type of water taxi that transports you from one side of the canal to another for less than a Euro. Single vaporetto tickets are up to €6.50 in 2009 (plus an extra charge for luggage). There are a few circular routes that allow you to sit, relax and get an overview of the city. Note also that if you buy a single trip ticket, it is valid for 90 minutes.
In 2009 Venice restructured its pass programs. Unfortunately, there isn't currently a single pass that covers both transportation and museums, but the new program is subject to change. You can now purchase your passes online through the Venice Connection site at a discount. You can even purchase a pass for the public toilets! If you decide to purchase your pass upon arrival in Venice, consider buying it at one of the smaller museums thereby avoiding the long lines at the Doge's Palace. The cost of a pass is only a few Euros more than the cost of admission to the Doge's Palace alone, so it's probably worth having (even if just to stop in a museum for a break or a restroom stop). Note that the Passes cover only municipal museums, not private museums.

Beware of the restaurant workers touting bargain "tourist" or "prix fixe" menus. €20 for a 3 course meal may seem like a deal until you realize that you just tossed away twenty euros, and sacrificed a meal in Italy, for some frozen calamari and mediocre pasta. Economize on meals by picking up simple breakfast or lunch from an alimentari (small food shop) or a slice of pizza and then treating yourself to a decent dinner. Venice isn't Italy's best restaurant town, so for the most part, this is a good city to save your restaurant dollars for another Italian day and stick to simple things from casual places.

Classical music lovers have daily opportunities to hear concerts in Venice's churches and small recital spaces, mostly commonly performances of native son Vivaldi's Four Seasons. You can't miss the foppishly costumed musicians handing out fliers all over town.

Try to plan your trip to Italy so that you can visit some of the other cities of the Veneto, all within 90 minutes from Venice. Vicenza is overlooked by most tourists but rich with Palladian architecture. Renaissance art enthusiasts can marvel at Giotto's fresco cycle in Padua's Scrovegni Chapel. Verona is the famous setting for Romeo and Juliet and also a popular summer destination for its outdoor operas at the Arena. Romantics can tour the charming town of Asolo, where Robert and Elizabeth Barrett Browning lived in the Villa Cipriani, now a wonderful and relatively affordable hotel. Fans of drink should visit Bassano del Grappa with its historic covered bridge and Poli Grappa factory.
Where to stay
Unquestionably hotels in Venice are expensive. If your budget will allow it, splurge on the lovely boutique hotel Ca Maria Adele. From its prime location on the Grand Canal to the uniquely themed and elegantly appointed rooms to the wonderfully helpful staff, no details have been overlooked. Do book early though, as the hotel has only 12 rooms.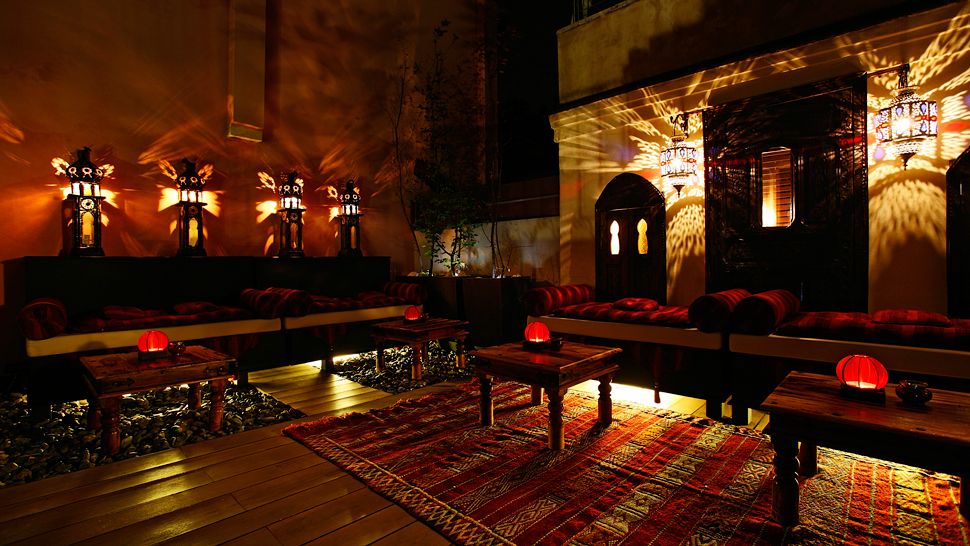 A less opulent, more family-style hotel is Ca dei Dogi, just a short walk from the Piazza San Marco yet in a surprisingly peaceful location. There is no elevator and rooms are small but comfortable, with everything you need.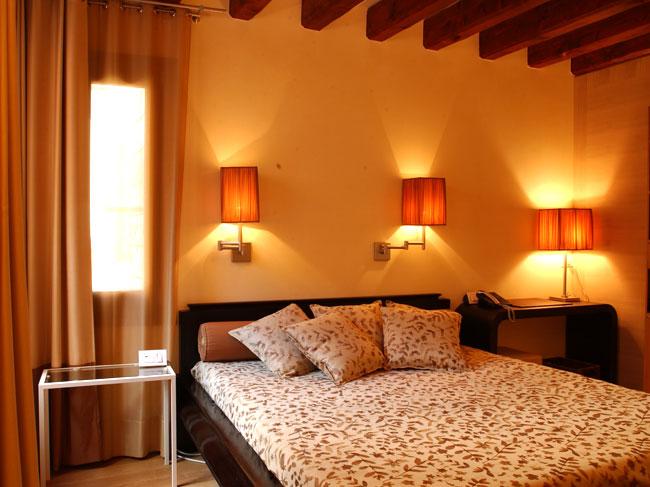 If you're a member of Starwood Preferred Guest or simply want a Western brand you recognize, there's also the Westin Europa & Regina. It's right on the Grand Canal, a short walk from Piazza San Marco. Prices vary widely based on the time of year and whatever special offers you can find available, but sometimes you can find good deals, especially in the off season. I stayed using my hard earned Starwood Preferred Guest points. I was able to upgrade our view for a few thousand additional points to a "partial Canal view." The upgrade was well worth it because even the partial view is still quite good, and it is amazing to just watch canal life from the comfort of your own room. You can pay for this upgrade, too.
Be aware, though, that many of the rooms, and the old marble baths in particular, are still in need of upgrades and are worn, but they still have a bit of their prior grandeur intact. Also, breakfast is not worth the €30-50 price tag, and you're far better off just grabbing something from one of the many cafés all over the city.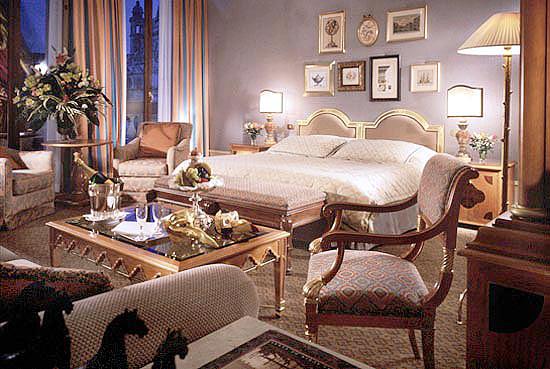 What to eat
For a special occasion, or if you're a foodie, try Algiubagio on the edge of the city. From puff pastry stuffed with asiago cheese to pristinely fresh fish carpaccio to homemade pasta with black truffle to decadent tiramisu and chocolate desserts, dining here is a treat.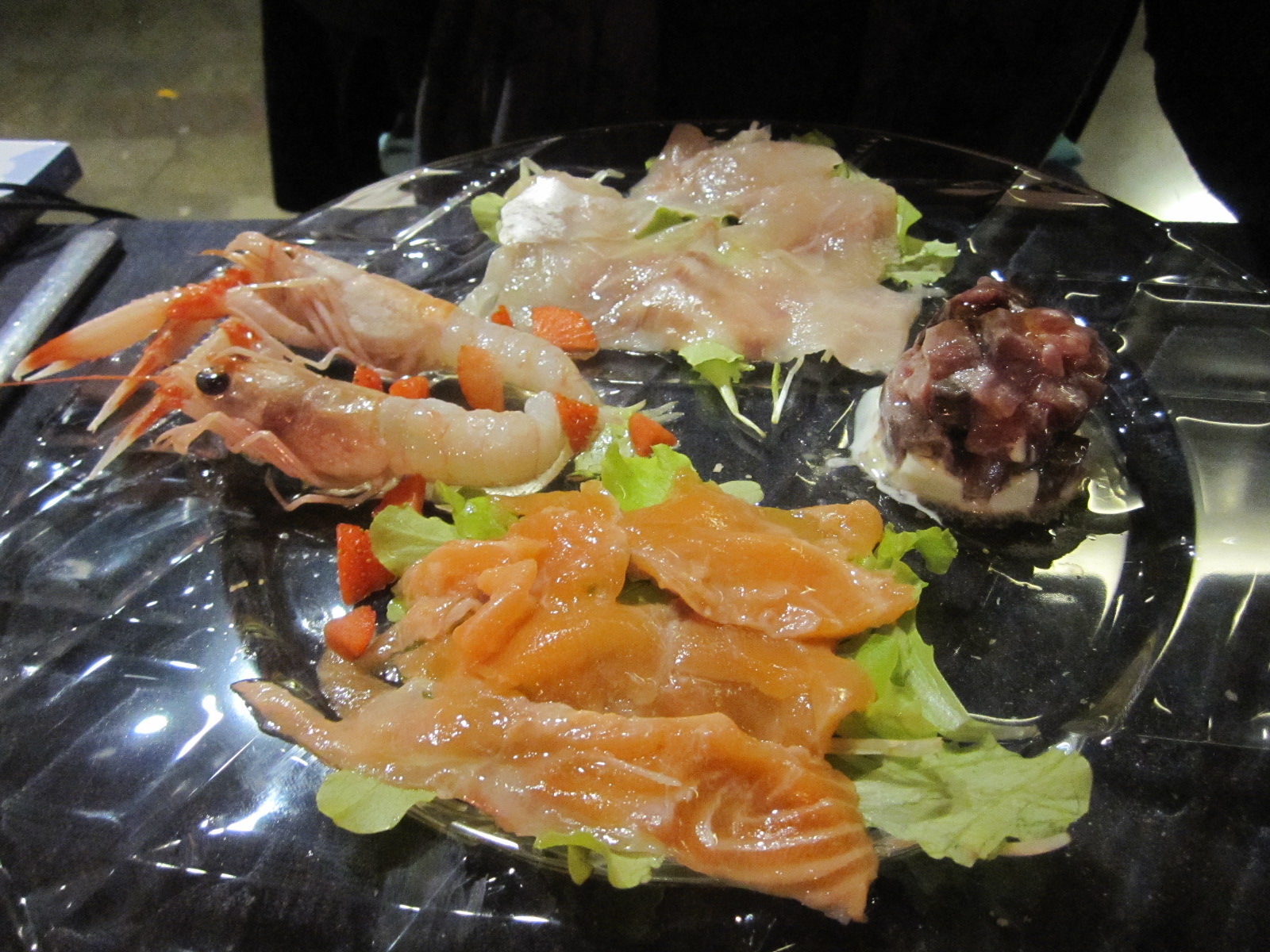 What to see
The Palazzo Ducale (Doge's Palace) was the residence of the city's dukes/doges. Its old interrogation rooms are linked to a prison by the Bridge of Sighs, which provided convicts with the last view of Venice they would see as they were marched down to their cells. The Bridge of Sighs had a memorable appearance in the John Gielgud and Diane Lane 1979 film "A Little Romance," where young lovers seek to kiss under the bridge and seal the permanence of their relationship. The museum inside the palace has a large art collection, and the rooms are richly decorated. The permanent collection includes some paintings by Bosch, which caused a teen in front of us to exclaim one of my favorite eavesdropped lines of all time: "There's some funky s*&t going on in that painting!"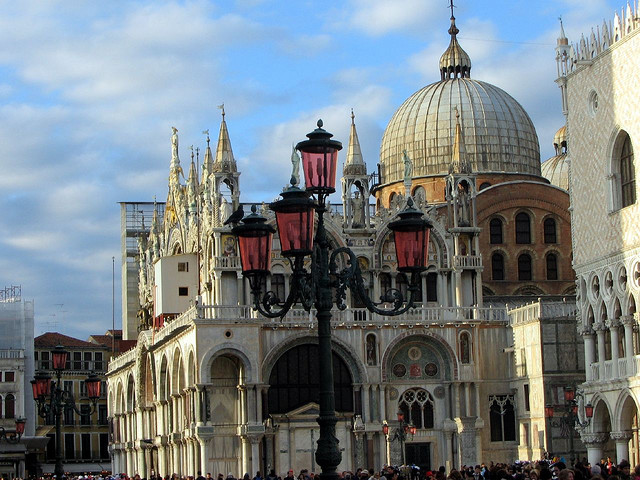 Thank you Peggy for donating your beautiful palazzo home to your family's foundation and allowing the world to have the pleasure of visiting it. The Peggy Guggenheim Museum ranks in my top five house museums in the world, worth visiting both for its collection of 20th century art and for the villa itself in its idyllic setting along the Grand Canal. The grounds contain the outdoor Nasher Sculpture Garden and the grave site of Peggy's dogs – you should be so lucky to have such a tomb yourself! Please note that it is a private museum and therefore not included in the Pass program.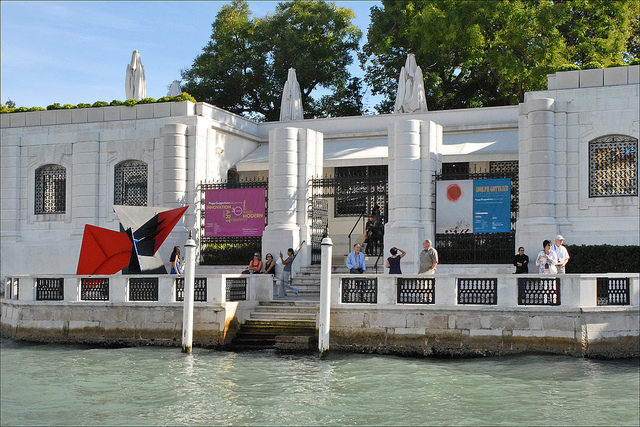 Theatre enthusiasts will enjoy the Carlo Goldoni's House, particularly its atmospheric Gothic courtyard, and children will enjoy his marionette collection housed there. Goldoni, Venice's greatest playwright, founded the Commedia dell'Arte genre. I wrote a paper about him in college because his last name is similar to my own, and I was surprised to discover that so many familiar theatrical characters are derived from Goldoni's originals.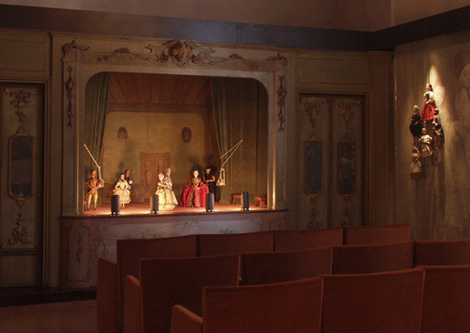 Vaporetti #41 or 42 run roughly every 10 minutes and will take you out to the islands. Just a few minutes outside the center of Venice is the Isola San Michele, an island with many thousands of residents, none of them living. I should have my niece bring my ashes out here when I die and just toss them in the water because I can't imagine a more beautiful and peaceful place to spend eternity. I would settle for one day having the luck of timing to see a funeral out to San Michele, with uniquely Venetian funeral gondolas carrying mourners and the coffin. As elsewhere in acreage-poor Italy, room must be made for new residents and so graves only last a decade before the remains are dug up and placed in smaller ossuaries (exceptions, of course, for the very wealthy and/or very famous, such as Igor and Vera Stravinsky).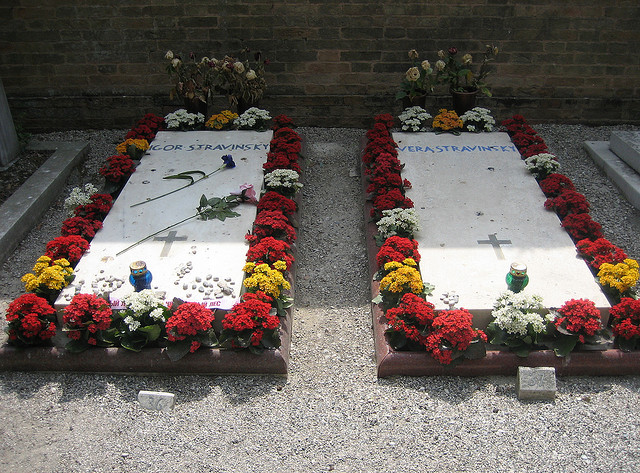 Isola Murano is synonymous around the world for quality art glass. The island itself has delightful colored houses and can be explored for half a day. Beware that many of the tourist shops in Venice sell reproduction Murano glass that is actually made in China (despite what the paper labels might say). Out on the island you can shop with a bit more confidence and attend free glass blowing demonstrations at many of the studios. You might even get a chance to meet the artist that made the piece you decide to buy.
Half of the pleasure in visiting the islands of Venice is taking the vaporetto out to get to them. You'll leave the main tourist hubbub and head out on more tranquil waters to the islands. Also worth visiting are the island of Burano, famous for its lace, and Torcello, a sparsely populated, marshy outpost of the city.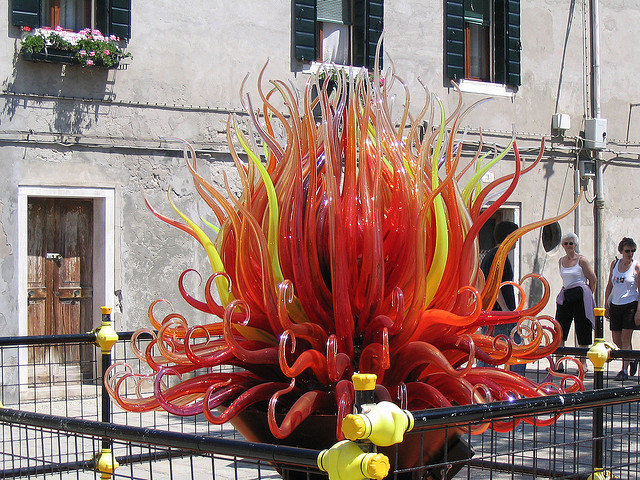 Photos: Rmonty119, isapisa, dalbera, Fondazione Musei Civici Venezia, TraceyElaine, Lee Coursey