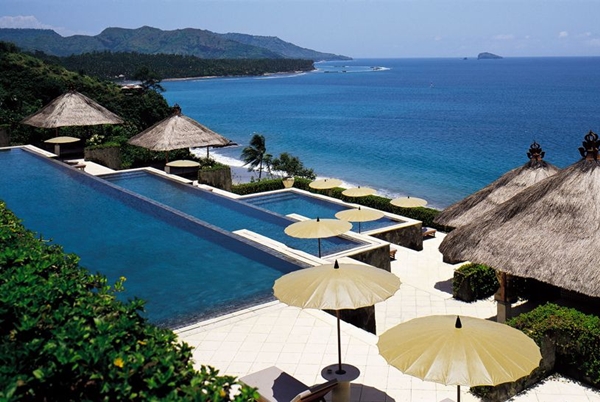 How do you plan luxury travel and stays at 5-star hotels and resorts for a couple with no kids, who wants to avoid experiencing other people's kids?
I periodically receive email from folks that are offended that we bring our son with us in first class, to luxury resorts such as the
Park Hyatt Maldives
that are primarily couples' destinations, and with us to Michelin star restaurants such as
Le Cinq
at the
Four Seasons Paris
. Here's a recent example:
"
You are incredibly inconsiderate to other passengers in Cathay Pacific First Class when you bring a kid with you, and to guests at the luxury resorts and restaurants you seem to frequent and bring your son to. I pay a lot of money to fly business class (and much more rarely first class) to avoid noisy kids, and similarly usually stay at 5-star hotels to minimize the chance of having a holiday ruined by other people's kids. If you really want to write something useful, why don't you post on how to book luxury travel and resorts with NO kids."
Pretty harsh! But everyone's entitled to their own opinion, and hey, I'll at least take up the writer's challenge and write a post for all those who are thinking the same thing but haven't yet made their sentiments quite so crystal clear to me. The good news is that it's still quite a minority of families that travel in international first class and stay at 5-star resorts.
Nevertheless, here are my tips for luxury travel and luxury resorts with no kids (and no desire to experience anyone else's):
1. Avoid School Holidays
This is at the top of the list for a reason: most families, mine included, either can't let their kids miss school (a number of public school systems are very strict about this) or at least don't want their child to miss much if any school. So here are the key holiday periods to avoid:
Christmas and New Year's
Spring Break (Varies by school, but usually 1 or 2 weeks between mid-March and early April)
Summer, especially August
Of course, keep in mind that you may still not avoid families with really young kids who haven't started school yet. Also, the above holidays are from a North American perspective, and you have to keep in mind that for destinations that attract many families from other countries, their school holidays are different. For example, the Australian summer holiday is mid-late December through end of January, and there are also breaks mid-late April, mid-July and late September to mid-October.
2. Pick a Kid-Free Adults Only Resort
This may seem the most obvious choice, although frankly many of the adults-only resorts in the Caribbean are not that impressive compared to true 5-star resorts, especially where service and food and drink quality is concerned. But if it's paramount that there not be any kids and you don't mind downgrading to a lesser quality resort and limiting your choices to adults-only resorts, that can be the solution.
3. Pick a Remote Destination
Many families with young kids will go only so far for a vacation, in a nod to the hassle of bringing young kids on long flights, so the more remote your destination, the better your chance of avoiding kids. A safari in Africa, Bhutan, the Seychelles, a remote resort in the Maldives or French Polynesia are all better bets than, say, Hawaii or the Caribbean.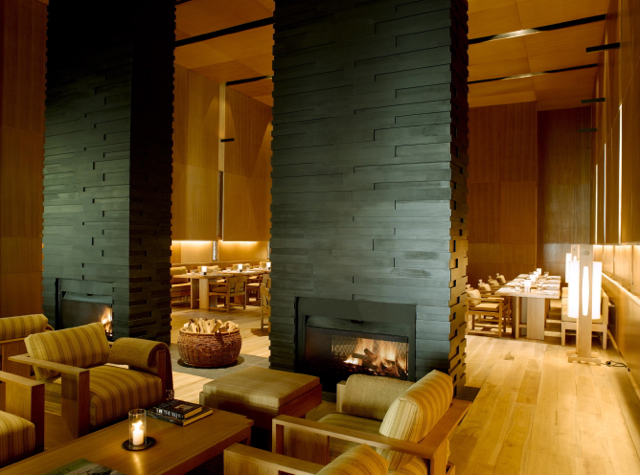 4. Pick a Non-Beach Destination
When many families think of a vacation, they think of a beach vacation–what kid doesn't love playing in the sand? So it stands to reason that a resort such as the Four Seasons Bali at Jimbaran Bay will be much more popular with families than the Four Seasons Sayan, near Ubud.
Similarly, the Four Seasons Koh Samui is much more popular with families than the Four Seasons Chiang Mai. Or you can avoid young kids altogether by booking the Four Seasons Golden Triangle, which doesn't even allow kids under 12.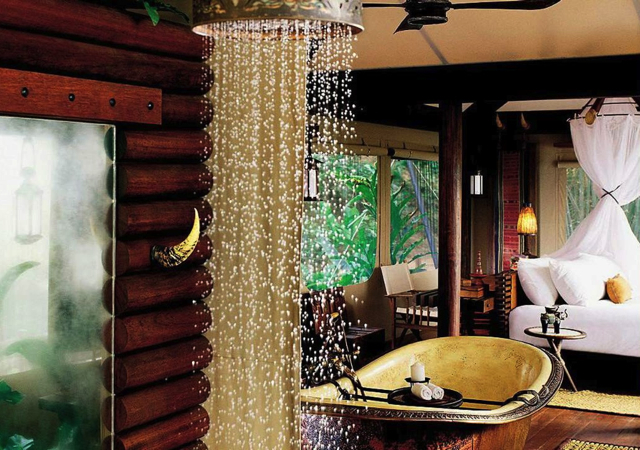 5. Fly First Class
While I do help a number of families with my
Award Booking Service
, we're still part of a fairly small group of families that fly first class. Naturally uber wealthy families fly by private jet, and many families flying in commercial aircraft are in economy, premium economy or business class since there just aren't that many seats in most airlines' first class cabins. In fact, the only time I've seen other kids in our first class cabin was on our recent
British Airways New First Class
flight from LHR to JFK, and British Airways has an unusually large first class cabin.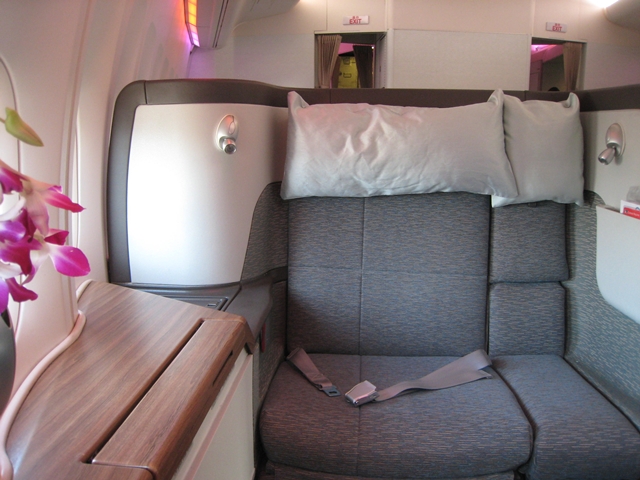 6. Book a Luxury Resort That Cannot Be Booked with Miles and Points
Many families use hotel loyalty points that one or both parents earn from business stays to book award nights for family vacations, in order to use a suite upgrade or book a couple rooms with points. By booking a hotel or resort that can't be booked with points, such as
Aman Resorts
,
Four Seasons
, Mandarin Oriental and similar caliber hotels, you are far more likely to avoid families with kids, since these resorts are beyond the means of many families, especially when two rooms or a large suite is needed. Enjoy upgrades, complimentary breakfast and special perks when making
Virtuoso
,
Four Seasons Preferred Partner
and other preferred partner reservations as a
TravelSort client
.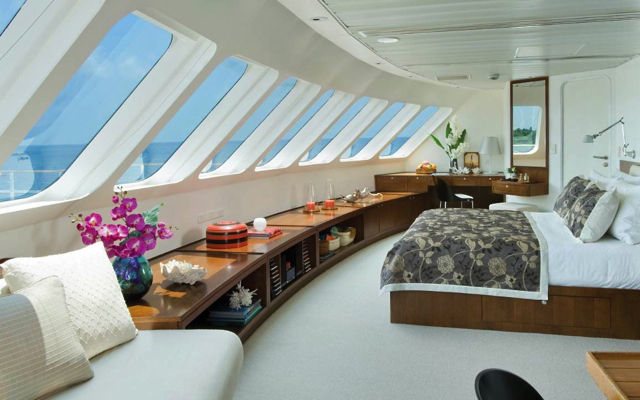 7. Book a Luxury Resort with No Kids' Club
You'll notice that many of the luxury resorts that are popular with families have a kids' club. You have a better chance of avoiding kids by not booking at a luxury resort with a kids' club. An especially good bet are Aman Resorts, since they don't have any kids' club, plus they're usually arranged as stand alone villas, which brings me to my next point:
8. Book a Stand Alone Villa, Especially Water Villas That Don't Allow Kids
Even if the resort does have some families with kids staying at the time of your visit, you'll notice them much less if you're staying in a stand alone villa. Even better if it has its own pool, since then you won't be reliant on the resort pool.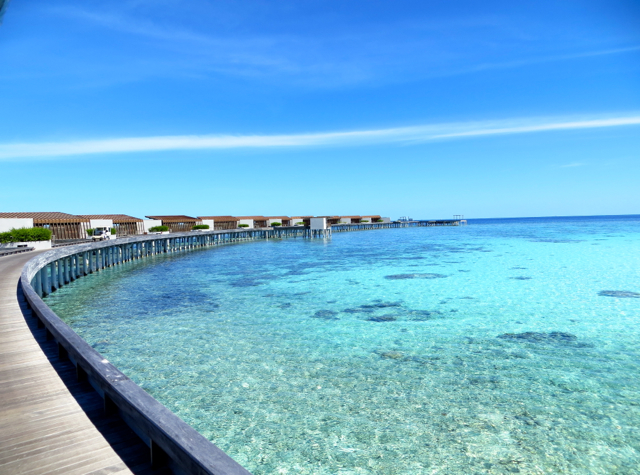 What are your tips on avoiding kids for couples' travel, especially to luxury hotels and resorts?
Related Posts