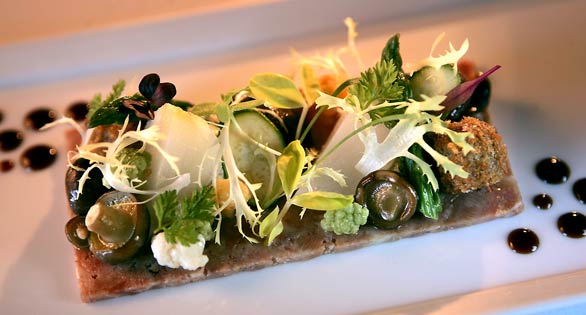 Why Go

Long considered the center of a British Empire, London is very much a thriving, bustling world city and is still definitely a center of business, culture and fashion, if not an empire. The capital on the Thames not only attracts millions of tourists every year, it also draws in immigrants from around the world and many of Britain's citizens. Not in vain is it said that London offers the best Indian food outside of the subcontinent, and British chefs such as Gordon Ramsay and Jamie Oliver have raised London's culinary profile.
Insider Tips
The Heathrow Express is the fastest and most reliable way to get to Central London, taking just 15-20 minutes (23 minutes from Terminal 4) and costs £19.50 one-way or £35 round-trip, with discounts for pre-purchasing online. The train is non-stop from London Heathrow to London's Paddington station and a train departs every 15 minutes. Another bonus of the Heathrow Express is free WiFi.
The London Underground, nicknamed the Tube, is good for avoiding street-level rush hour traffic and runs from 5am to midnight everyday. However, sometimes lines are closed at specific stations for repairs. Any changes are listed on the Web site (www.tfl.gov.uk). The direction a train is traveling is noted by the last stop in that direction
The distance traveled on the tube affects the ticket price and the tube operates on a zone system. If you plan on using the tube a lot, sign up for an Oyster Card. There is a £3 deposit for the card and then you simply load it with money and use it. At the end of your trip you can turn the card back in and get your £3 deposit back.
The officially licensed London Black Cabs are trained and tested to know Central London. Fares are metered and the counter is visible if you want to watch. It is inadvisable to take unlicensed cabs.
London has installed a very comprehensive video surveillance system. Londoners joke that it is impossible to do anything in London without being watched by someone else including a security team. That said, as everywhere, avoid deserted streets, especially at night. If you do have an emergency, dial 999 (police, fire, medical)
All street signs display the postcode of the neighborhood, which makes using a smart phone with Google Maps or a similar map application very easy
While London is known for its drizzle and overcast skies, the temperature is surprisingly moderate, thanks to the Gulf Stream. Winter temperatures ranges between 50 – 33 ºF, while summer temperature average between 48 – 75 ºF.
The Channel Tunnel, or Chunnel, runs from London to Paris or Brussels, and is operated by Eurostar. The journey takes about 2 hours from Brussels and 2 hours and 15 minutes from Paris. Prices vary during the year and depend on the time of departure. There are also three classes of tickets available. If coming from or going to other places in Europe you must transfer in Paris or Brussels to get on the Chunnel Train. www.raileurope.com
Note that Value Added Tax (VAT) of 17.5% (increasing to 20% in January 2011) applies to most retail items, with a few exceptions such as groceries and baby/children's clothing. Hence, when dining out, VAT will be added. You will still need to add a tip (~15%) unless a discretionary service charge has already been added to the bill.
Where to stay
Hotels in London run the whole gamut of price ranges from the super chic recently renovated Savoy on the Strand to the multiple Hostels International locations. For top-notch 5-star hotels, it's hard to go wrong with the Egerton House Hotel, the Milestone Hotel or the Sofitel St. James.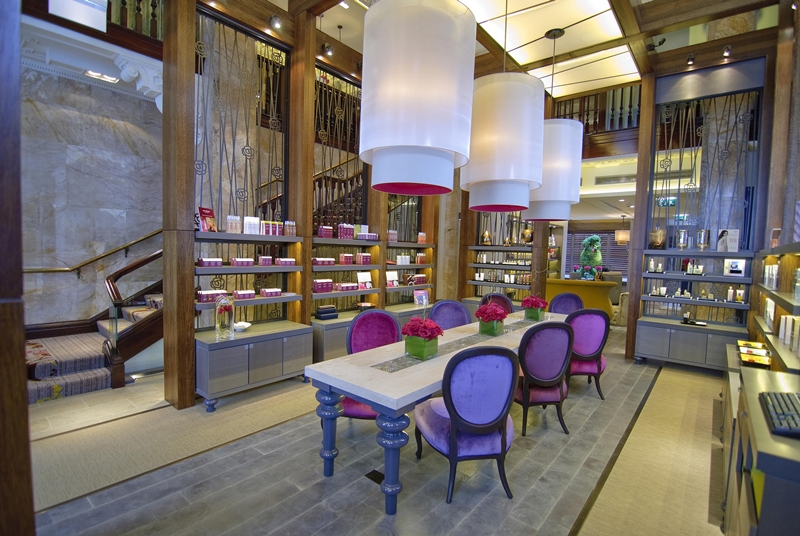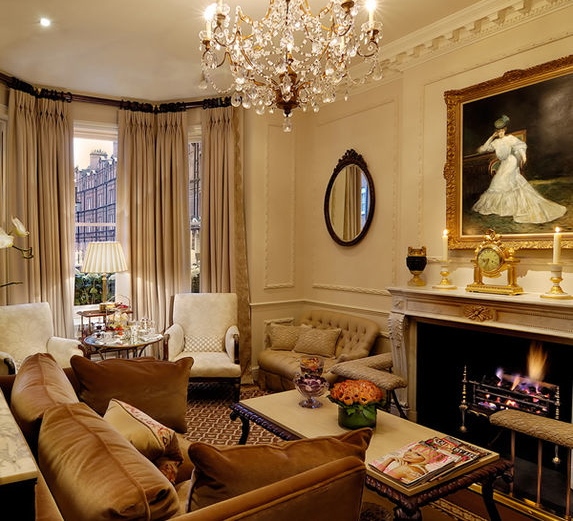 For a small, boutique 4-star hotel, consider the lovely Montagu Place Hotel, in a quiet residential neighborhood yet convenient to Oxford Street and the Baker Street Tube Station.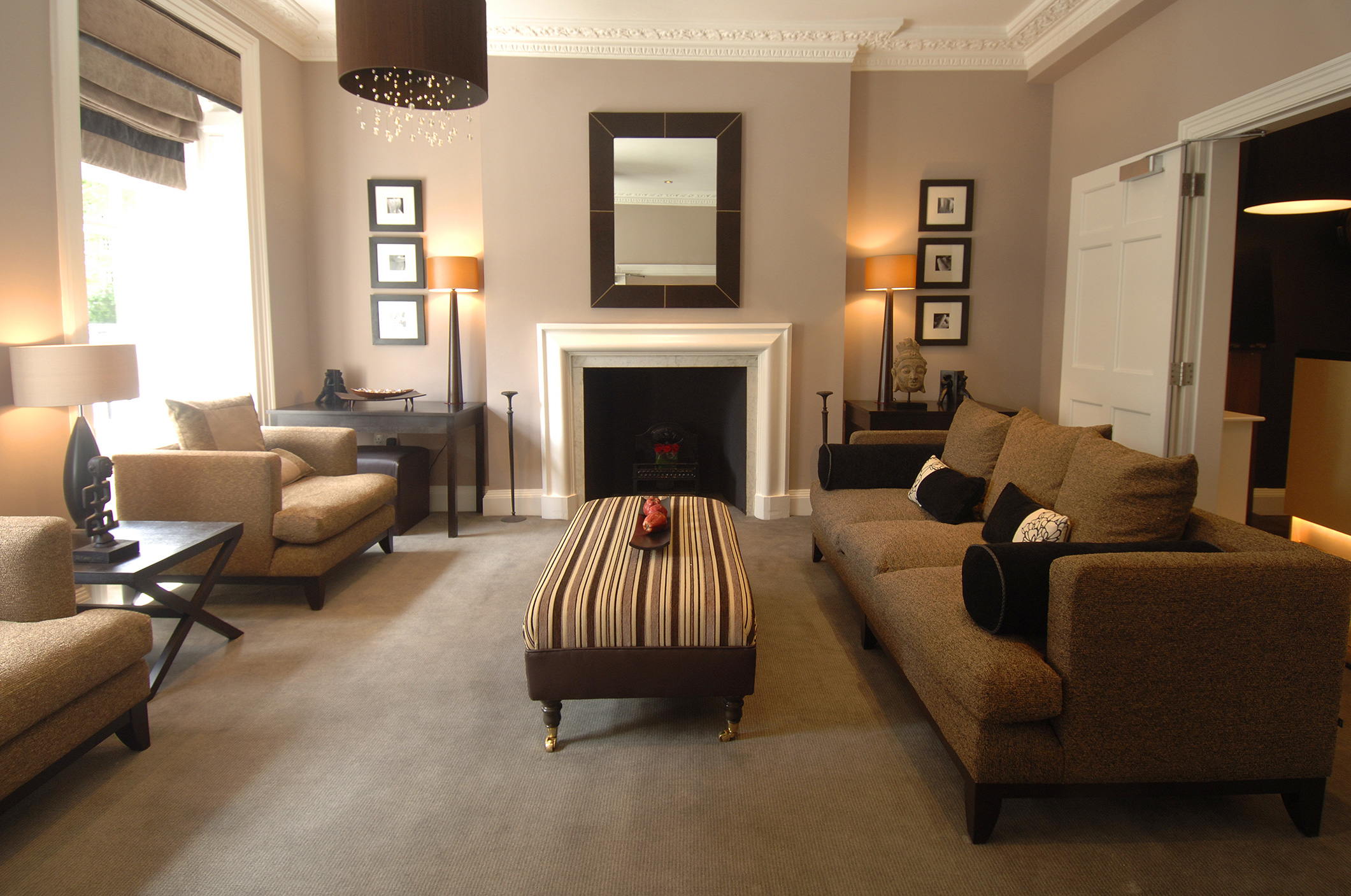 Looking to spend $100 or less? Try the simple but clean Ridgemount Hotel, 4 minutes from the Goodge Street, Euston Square and Warren Street Tube stations.
Otherwise, a shared room at a hostel costs from about £25 and up.
Where to eat
In recent years quite a few British chefs have become international celebrities, including Gordon Ramsay and Jamie Oliver. Ramsay is associated with twelve restaurants in London, with the 3 Michelin-starred eponymous Gordon Ramsay Restaurant as its flagship. Oliver has a chain of restaurants called "Jamie's Italian" and his restaurant/young chef training ground is "Fifteen."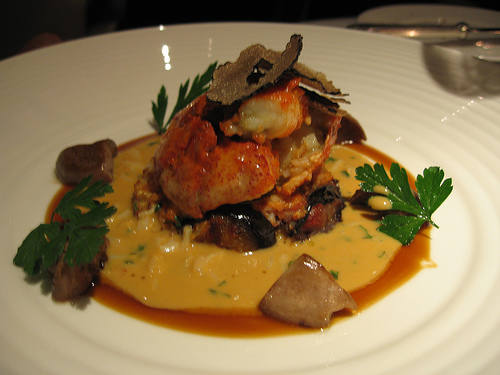 For a more global perspective, the best Indian food outside of India is probably found in London. Many locals joke that curry is the national dish. Look for Indian restaurants in the more residential sections of London, they tend to be owned by families and have more authentic cuisine. That said, for a Sunday brunch treat, try La Porte des Indes, which offers a lavish brunch buffet of Franco-Indian cuisine in a luxurious colonial atmosphere.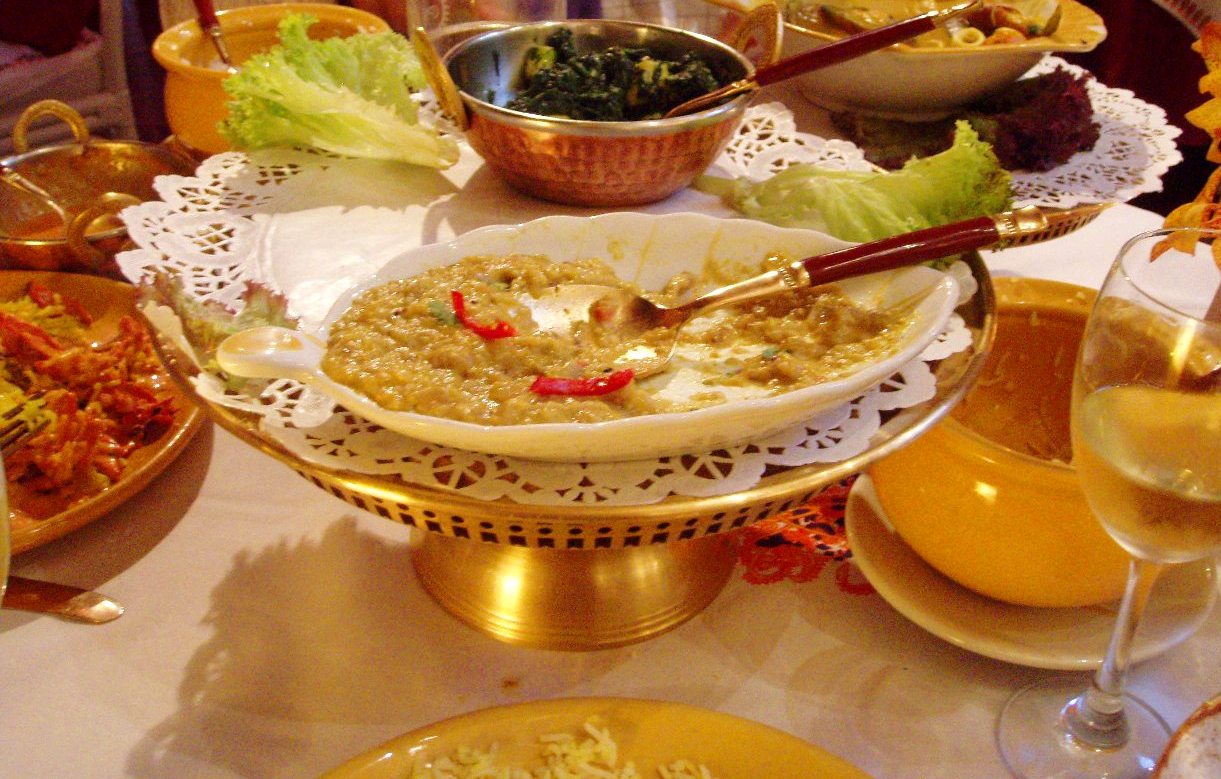 London cuisine would not be complete without pub food. A large number of pubs in London are owned by the same company – Wetherspoon's – and offer the same menu. Most pubs have semi-table service. Find a free table, grab your own menu, remember the number posted on the table (if there isn't a table number visible they might give you a numbered flag instead), and order your food and drinks at the bar. Your drinks will be handed over when you order and pay. Your food will be brought to your table. Gastro-pubs are a more recent trend, which offer gourmet versions of standard pub food. And don't forget some lovely couple-owned restaurants, such as cozy French bistro style Whits Restaurant, which offers delectable dishes such as lobster and scallop ravioli, partridge with pear and sage jus and parsnip puree, and hot apricot souffle, at reasonable prices.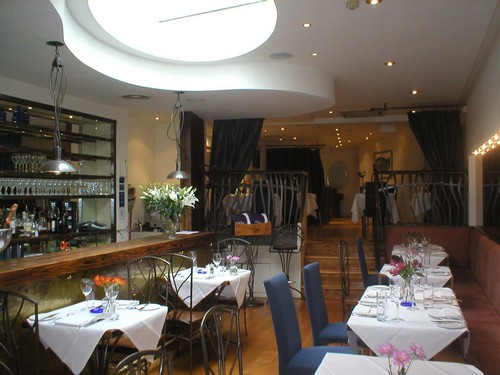 Die-hard foodies should visit the Borough Market, one of Europe's largest food markets that offers an incredible array of fruit and gourmet prepared foods.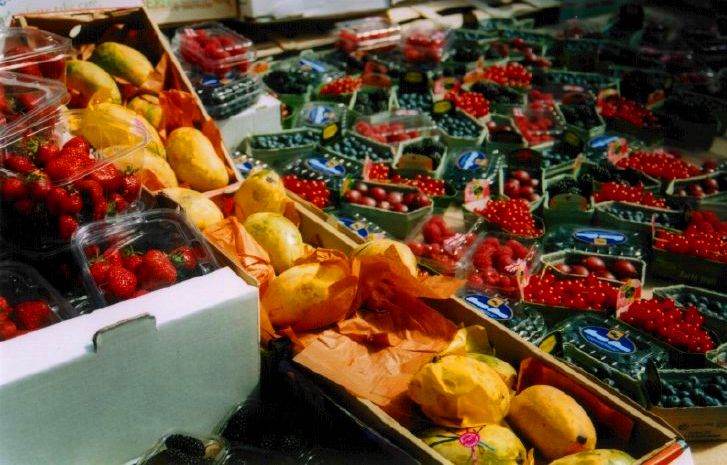 What to see

Landmarks
London is so full of landmarks that you could walk down most streets and see something worthwhile. Among the most visited sights are: Hyde Park, Piccadilly Circus, Trafalgar Square. St. James Park, Buckingham Palace, Big Ben, Westminster Abbey, Shakespeare's Globe Theatre, Covent Garden, London Bridge and a new addition, Millennium Bridge. Many of the postcard landmarks are within easy walking distance or separated by a single tube stop. Many landmarks are very close to a tube station, making it easy for tourists.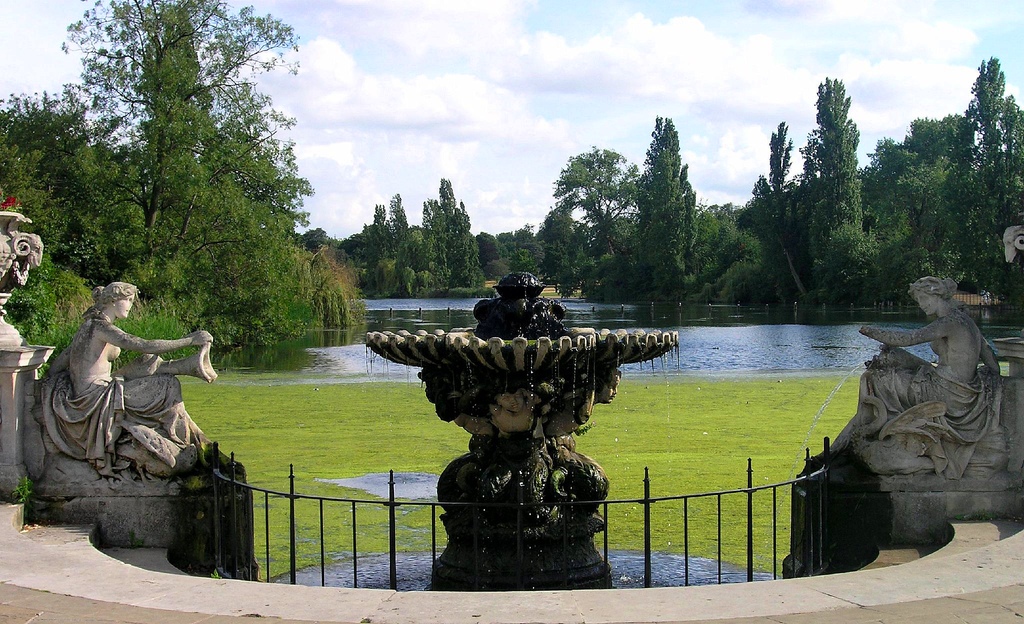 Museums
Museums in Britain that are owned by the government are free to the public, which makes visiting all of them a financial possibility for all tourists. The major museums of London are the British Museum (www.britishmuseum.org), which houses the Elgin Marbles and the Rosetta stone, along with an extensive collection of art and artifacts from most major world civilizations of the past.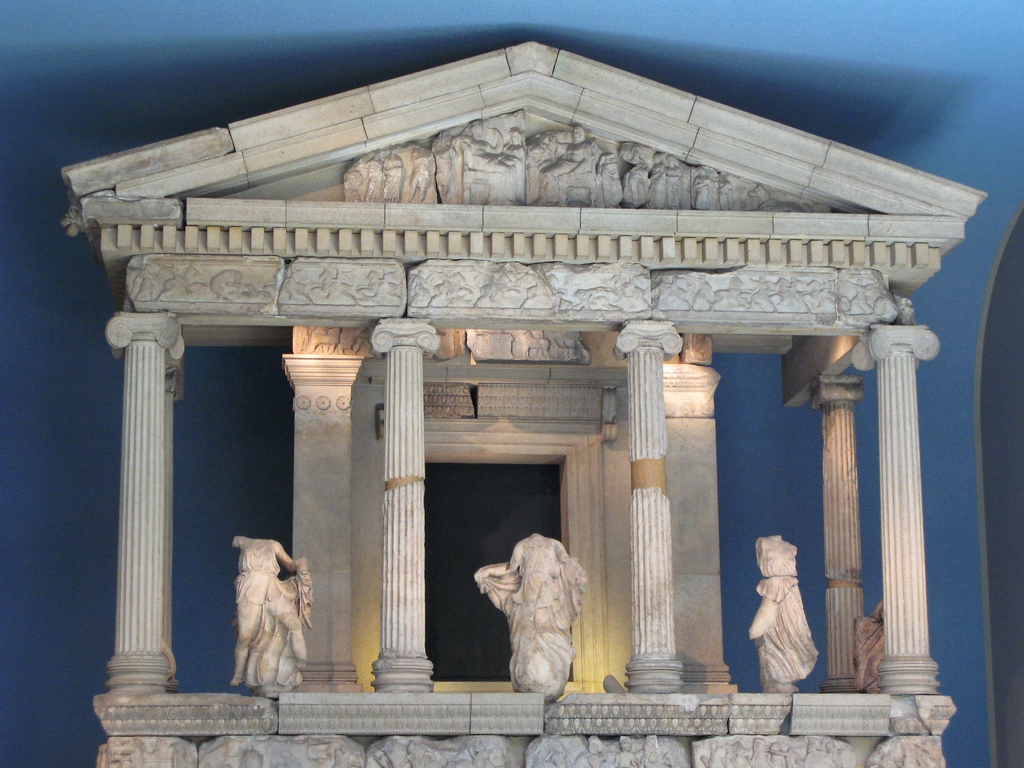 The National Portrait Gallery (www.npg.edu.uk) contains an abundant collection of painting and photography. The gallery holds the portraits of quite a few famous people of the past and present. The Tate Britain and Tate Modern (www.tate.org.uk) are a pair of London museums on the Thames, which also has locations in Liverpool and St. Ives. Together they house a collection of British art from 1500 to present and international modern art. The Tate Modern has a large atrium, which holds pieces specially commissioned for the space.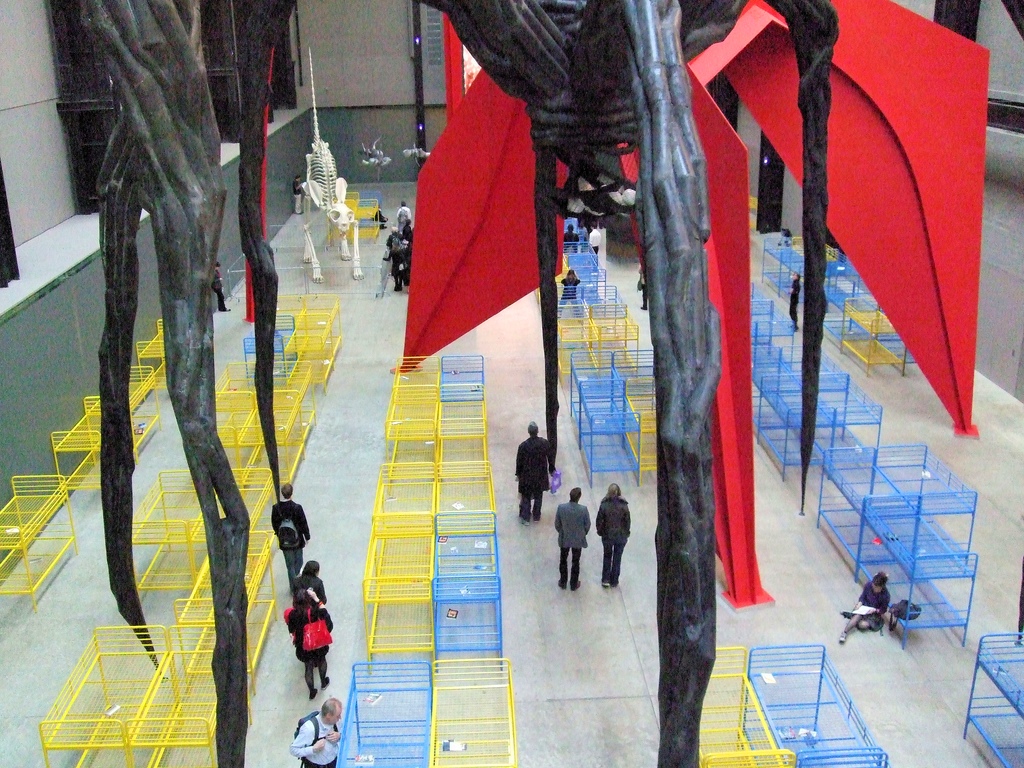 Theatre
London theatre offers a wide range of experiences and there is usually something for everyone. West End theatre centers around Leicester Square and discounted tickets can be purchased on the day of the performance from the TKTS booth in the square, the only official discount ticket booth. In addition to West End theater there is the National Theatre of London, which is government subsidized and offers very high quality productions of new and old plays (www.nationaltheatre.org.uk). The Globe mostly performs Shakespeare and has performances year round (www.shakespeares-globe.org). Other major companies include: The Old Vic, The Young Vic and The Barbican, in addition to small theatre companies all throughout London with all types of productions all year long (www.officiallondontheatre.co.uk).
Music and Dance
The most famous dance theatre of London is Sadler's Wells, which actually includes three separate performance spaces and which host an assortment of dance styles through out the year (www.sadlerswells.com).
The Royal Albert Hall is probably the most famous music venue in London, but it is not the only one. All types of music lovers can find a venue to experience the London version of their favorite style.
Related Posts
Best London 5-Star Luxury Hotels
Fly Aer Lingus to Europe to Avoid British Airways Fuel Surcharges
Best Time of Year to Go to London?
Best Way to Get Discounts and Deals for London Musicals and Plays?
Need Award Booking Help? Our fee is as low as $75 per ticket if you book your hotel through us.
If you enjoyed this, join 90,000+ readers: please follow TravelSort on Twitter or like us on Facebook to be alerted to new posts.
Become a TravelSort Client and Book Your Hotel with Virtuoso or Four Seasons Preferred VIP Amenities!elSort Hotels
Photos: Gordon Ramsay, Egerton House Hotel, Montagu Place Hotel, Ewan-M, Whits Restaurant, galif548, JustinMN, Jim Linwood