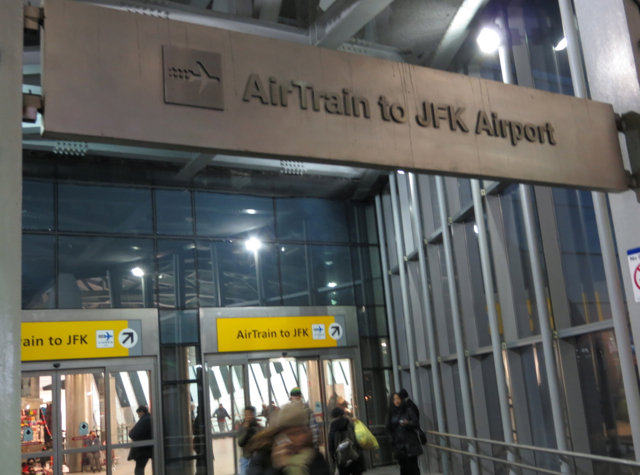 The LIRR (Long Island Rail Road) and AirTrain are the best way to get to and from JFK, in my view, if you're traveling light and can easily get to and from Penn Station in NYC. The LIRR costs just $4 per person on weekends, up to $9.50 for peak times (weekdays departing NYC 4-8pm, or arriving NYC 6-10am) and the Airtrain is $5 per person. So you're looking at just $9-$14.50 per person, vs. $52 + tolls + tip for a taxi (so count on $65 or more).
In terms of timing, the LIRR runs roughly every 15 minutes or less, and takes just over 20 minutes from Penn Station to Jamaica, then the AirTrain runs every 4-10 minutes and takes 10-15 minutes depending on which terminal you're going to. So count on 45 minutes to 1 hour, which is close to what it often takes taxis, depending on which part of NYC you're going to, for one sixth to one fourth the price for one person.
Tips for Taking the LIRR and AirTrain
1. Check LIRR Schedules
You can check the LIRR Schedule here: http://lirr42.mta.info/. Simply click on Schedules >> Long Island Rail Road and plug in Penn Station in the "From" field and Jamaica in the "To" field, as well as your date and time, to check schedules and fares.
2. Travel Lightly
Particularly if you're getting to Penn Station by subway, and even for the LIRR itself, it pays to travel lightly, so you're not grappling with heavy suitcases up and down stairs, or waiting for an elevator at Jamaica Station.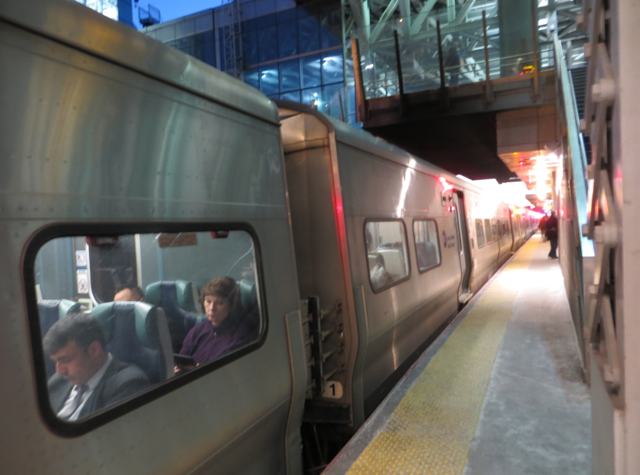 3. Always Buy LIRR Tickets Before Boarding
Always try to buy LIRR tickets before boarding, since buying onboard entails paying an extra $5 on top of the applicable fare.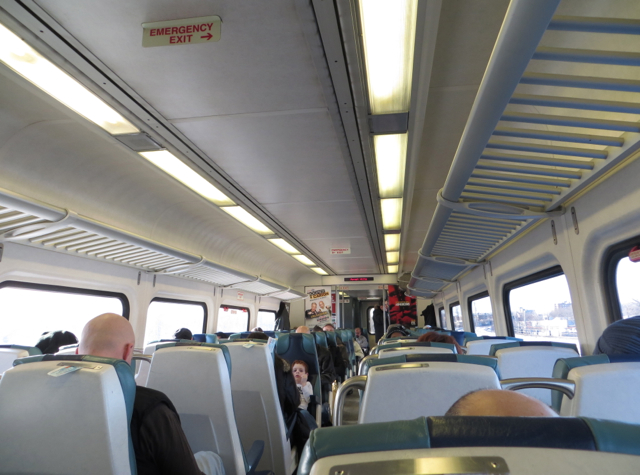 4. The AirTrain to JFK is $5 and is NOT Included in Monthly Metro Passes
Even if you have a monthly MTA metro pass, it is $5 for the AirTrain. Be sure to load your metrocard before attempting to insert your metropass.
5. Allow Extra Time to Get to Terminal 7 and Terminal 8
The AirTrain to JFK, departing from Jamaica Station, visits Federal Circle first, followed by Terminal 1, Terminal 2 / Terminal 3, Terminal 4, Terminal 5, Terminal 7, and finally Terminal 8. So if your departing flight is Terminal 7 (British Airways, Cathay Pacific, Iberia, Qantas) or Terminal 8 (airberlin, American Airlines, American Eagle, Finnair, LAN, Qatar, Royal Jordanian, TAM), then be sure to allow a few more minutes to reach those terminals.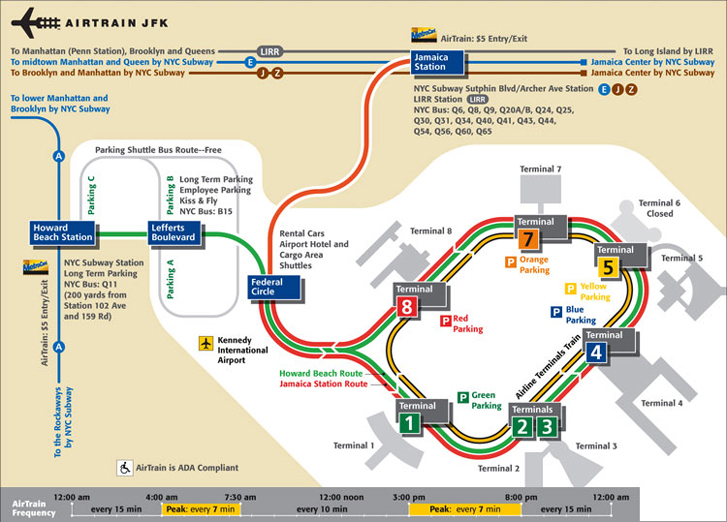 What's your experience taking the LIRR and AirTrain to or from JFK?
Related Posts
Romantic Getaway to New York City
Where to Eat in NYC: The Best New York Restaurants
Need Award Booking Help? Our fee is as low as $75 per ticket if you book your hotel through us.
If you enjoyed this, join 90,000+ readers: please follow TravelSort on Twitter or like us on Facebook to be alerted to new posts.
Become a TravelSort Client and Book Your Hotel with Virtuoso or Four Seasons Preferred VIP Amenities!