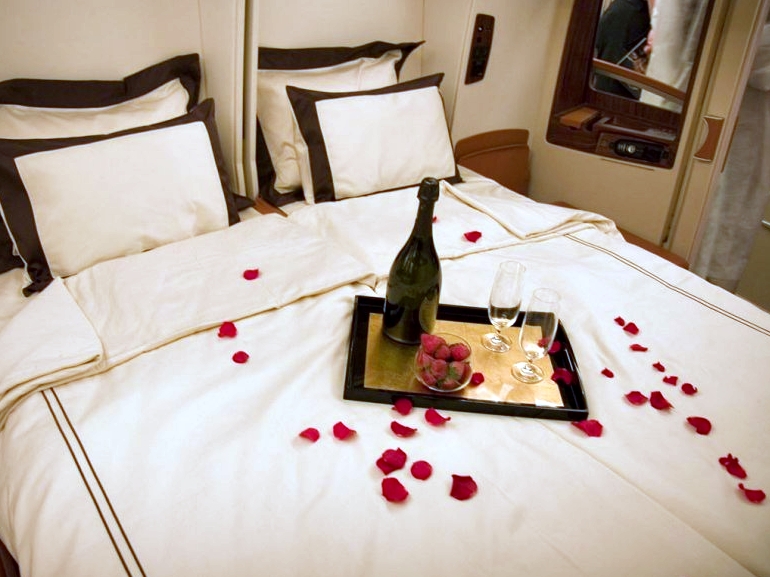 How can you keep Starwood Preferred Guest (SPG) points from expiring? TravelSort reader Anna writes:
"I have about 40K SPG points that are about to expire in July, what can I do to keep my account active if I have no pending travel plans? Thank you!"
I used to have a two word answer to that question, for anyone without an SPG AMEX: Audience Rewards. Unfortunately, the PointsPlay Audience Rewards trivia questions have been "suspended until further notice" so that's no longer an option.
It's definitely worth keeping several tens of thousands of Starwood points from expiring, thanks to the 25% transfer bonus and the many airline frequent flyer programs SPG points can transfer to: see Top 10 Best Ways to Use SPG Points
Other Ways to Keep Starwood Points from Expiring
1. Transfer SPG Points to an Airline Partner
I'm guessing Anna isn't an SPG Platinum elite member, but if she was, she could transfer just 1 SPG point to an airline program of her choice to preserve her miles. SPG Gold members must transfer a minimum of 1500 SPG points, and Starwood Preferred (non-elite) members must transfer a minimum of 2500 SPG points. Note that by transferring anything less than 20,000 Starpoints, you'll miss out on the 25% transfer bonus, which is only applicable when transferring in increments of 20,000 points at one time. See SPG Airline Transfer Partners
The catch is that once transferred to an airline, the clock will start ticking on those miles expiring. Nonetheless, as Anna has no pending travel plans, this could be the best bet if she anticipates being able to use the miles before they expire in the frequent flyer program.
2. Have an SPG Member in Your Household Transfer SPG Points to You
You're only allowed to transfer Starwood points to another SPG member who has shared your residential address for at least 30 days prior to the transfer. This is a great free way to keep Starwood points from expiring if there's another SPG member in your household.
3. SPG American Express
If Anna has an SPG AMEX, any spend on that card will help preserve her points, as long as it posts to her account before her SPG points expire.
If she doesn't yet have the SPG AMEX, she'll could get the card with the standard 25,000 signup bonus, although she'll miss out on the usual enhanced 30,000 SPG points signup bonus that is typically offered for both the personal and business SPG AMEX cards around August or September each year.
4. Buy Starpoints
While it's virtually never a good deal to buy Starpoints unless you're just a few Starpoints short of an award or a 20,000 increment that you want to transfer to an airline partner, it can be worth paying less than $20 to keep your Starwood points from expiring if you don't have the SPG AMEX or any other earning or redemption activity planned. Currently, there's a 25% off promotion until May 31, so 500 Starpoints cost $15.75.
5. Redeem SPG Points for a Magazine Subscription
SPG doesn't allow you to cheaply buy a single song off of iTunes as you can with some other frequent flyer program shopping portals (see Airline Expiration Policies: Keep Airline Miles from Expiring)–you'd have to redeem 2800 Starpoints for a $25 gift card–not a good deal. That makes one of the cheaper redemption options a magazine subscription: 1900 SPG points for 12 issues of Conde Nast magazines such as Conde Nast Traveler, Wired, Bon Appetit, etc.
6. Earn SPG Points by Dining at an SPG Restaurant
You can earn SPG points by dining at qualifying SPG restaurants (see spgrestaurantsandbars.com), even if you're not staying at the hotel. Some even provide a slight discount, usually ~10%, with a few up to 30% off your bill if you're an SPG member. I wouldn't go out of my way to do this unless it was a restaurant you wanted to try anyway, since most hotel restaurants offer lower quality for a higher price than local competitors, but the option is there. To ensure your SPG points post, I recommend taking your receipt to the front desk along with your SPG number.
7. Redeem a Cash & Points Award at a Starwood Hotel
Anna has no pending travel plans, but if anyone she knows does, she could potentially book them an SPG hotel before her points expire if a Cash & Points award is available for her friend's or relative's dates. That's another way she can keep her SPG points alive. Awards range from 1500 Starpoints + $50 for a Category 1 property to 15,000 Starpoints + $275 for a Category 7 property, after the Starwood Cash & Points Devaluation
8. Earn SPG Points with a Paid Booking at a Cheap Starwood Hotel
While this isn't a good route for Anna, since she has no pending travel plans, another way of keeping SPG points alive is to earn some; while it's easiest with a small purchase on the SPG AMEX, if you don't have that credit card an alternative is a cheap paid stay at a Starwood hotel. Some of the cheaper Starwood brands include Aloft and Four Points by Sheraton.
How would you recommend keeping SPG points from expiring, in the absence of an SPG AMEX?
Related Posts
Top 10 Best Ways to Use SPG Points
How to Transfer Starwood Points Between Accounts
Starwood Preferred Guest: New Elite Amenities and Benefits
Starwood Preferred Guest: Turn SPG Points into Airline Miles
When Is It Worth It To Buy Starpoints?
Do SPG Cash & Points Awards Earn Elite Status?
Need Award Booking Help? Our fee is as low as $75 per ticket if you book your hotel through us.
If you enjoyed this, join 200,000+ readers: please follow TravelSort on Twitter or like us on Facebook to be alerted to new posts.
Become a TravelSort Client and Book Your Hotel with Virtuoso or Four Seasons Preferred VIP Amenities!