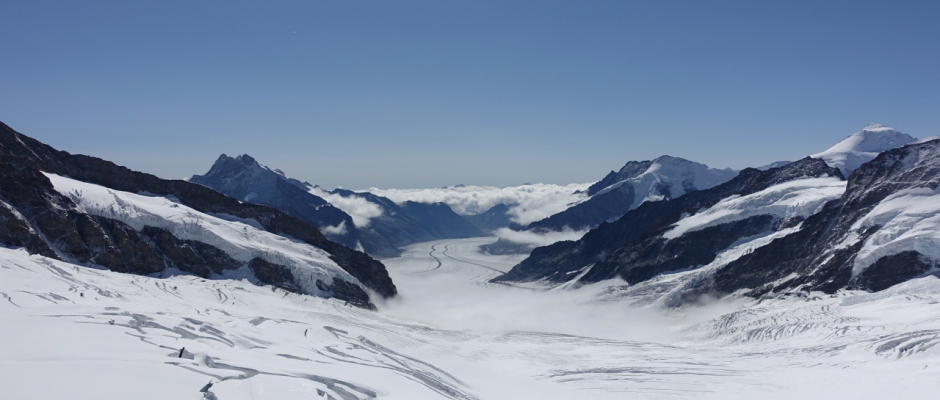 Jungfraujoch, Switzerland, with its spectacular alpine views, is the highest railway station in Europe. It's located over 11,300 feet (over 3400 meters) above sea level and is a must-visit, assuming the weather cooperates, on any visit to the Interlaken region of Switzerland. Here are my top tips to better enjoy the experience:
1. Avoid Peak Season Months of June-August
We were there in September, which is after the absolute peak season, even though there were still many visitors and the trains were quite full. During the peak season months, advance train seat reservations become essential, and yet you'll be booking a day that may or may not have great weather. Which brings me to my next point:
2. When Visiting Off Season, Check the Weather Forecast and Book for a Sunny Day
While I can't recommend doing this during peak season, as it's highly likely the trains (and also your preferred accommodation) will sell out, if you go in the off season and have some flexibility, you can finalize your Jungfraujoch train reservation for a day that is forecast to be sunny. It makes a huge difference to be able to view the snow capped mountains on a sunny day, vs. a gloomy one or one that is so snowy or foggy you can't make out the scenery at all.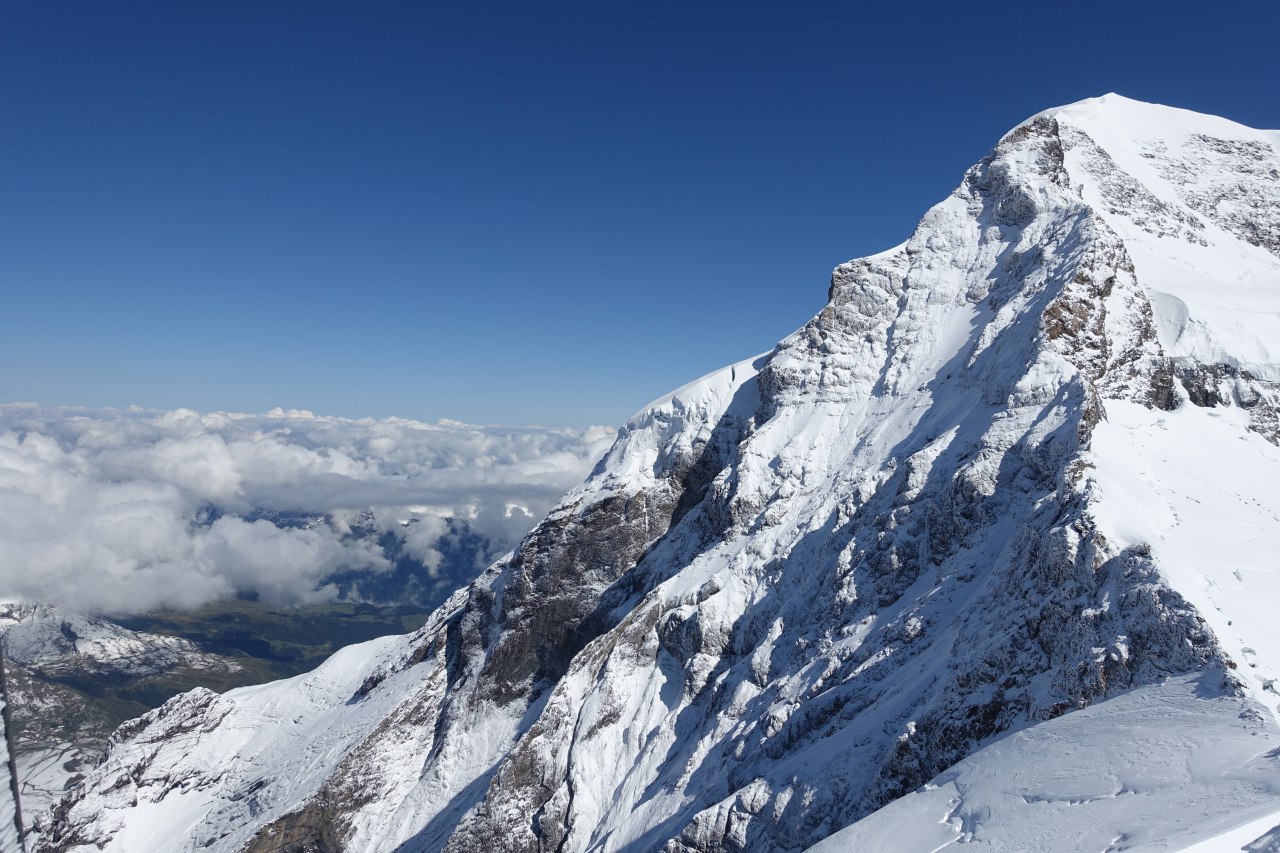 3. Do Make a Seat Reservation
I do highly recommend you make a seat reservation, at least for the outbound journey to Jungfraujoch (including the last leg from Kleine Scheidegg to Jungfraujoch), because there can be various groups traveling that result in a limited supply of tickets for morning journeys. And since the trip from Interlaken, via Grindelwald or Lauterbrunnen and Kleine Scheidegg, takes 2 hours, you ideally want to depart from Interlaken around 9am or 9:30am to give yourself ample time at the top.
Those with seat reservations also have special express boarding lanes, so there's little to no waiting in line, as you must if you don't hold a seat reservation.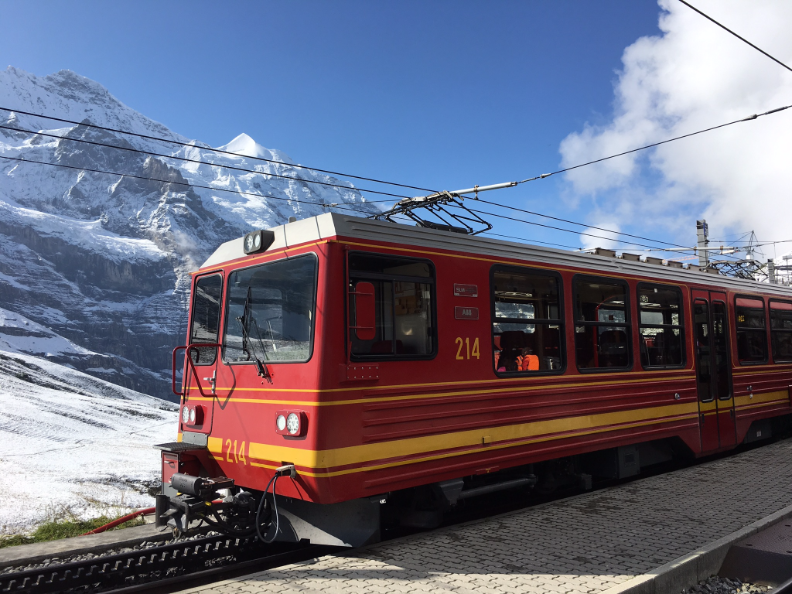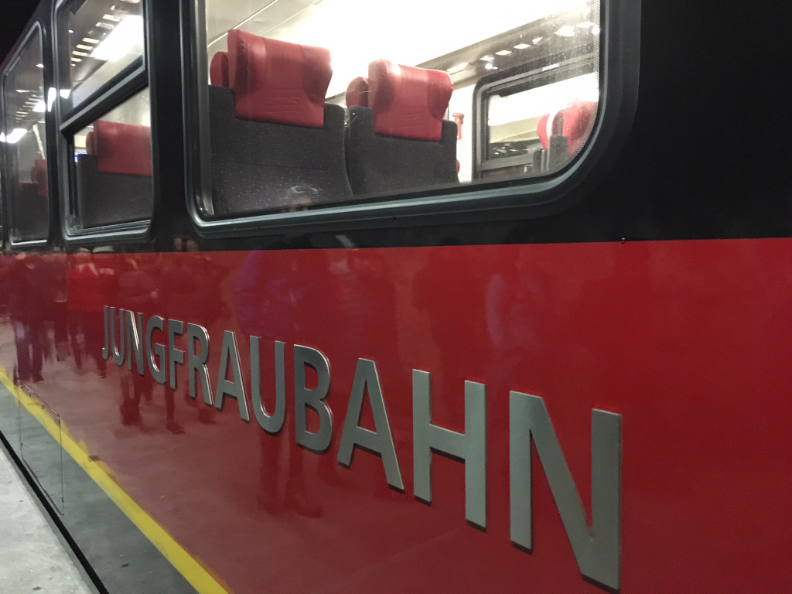 4. Bring Layers, Water, Sun Protection and Sunglasses with You
On the day we visited I was fine with 3 layers; a thin long sleeved shirt, cashmere sweater and a fleece, although a 4th layer may be needed during colder weather. If you've followed my tips and reserved for a sunny day, be sure to apply sunscreen and/or wear a sun protective hat, and in particular, bring sunglasses for each person in your group, given how bright and blinding the snow is on a sunny day.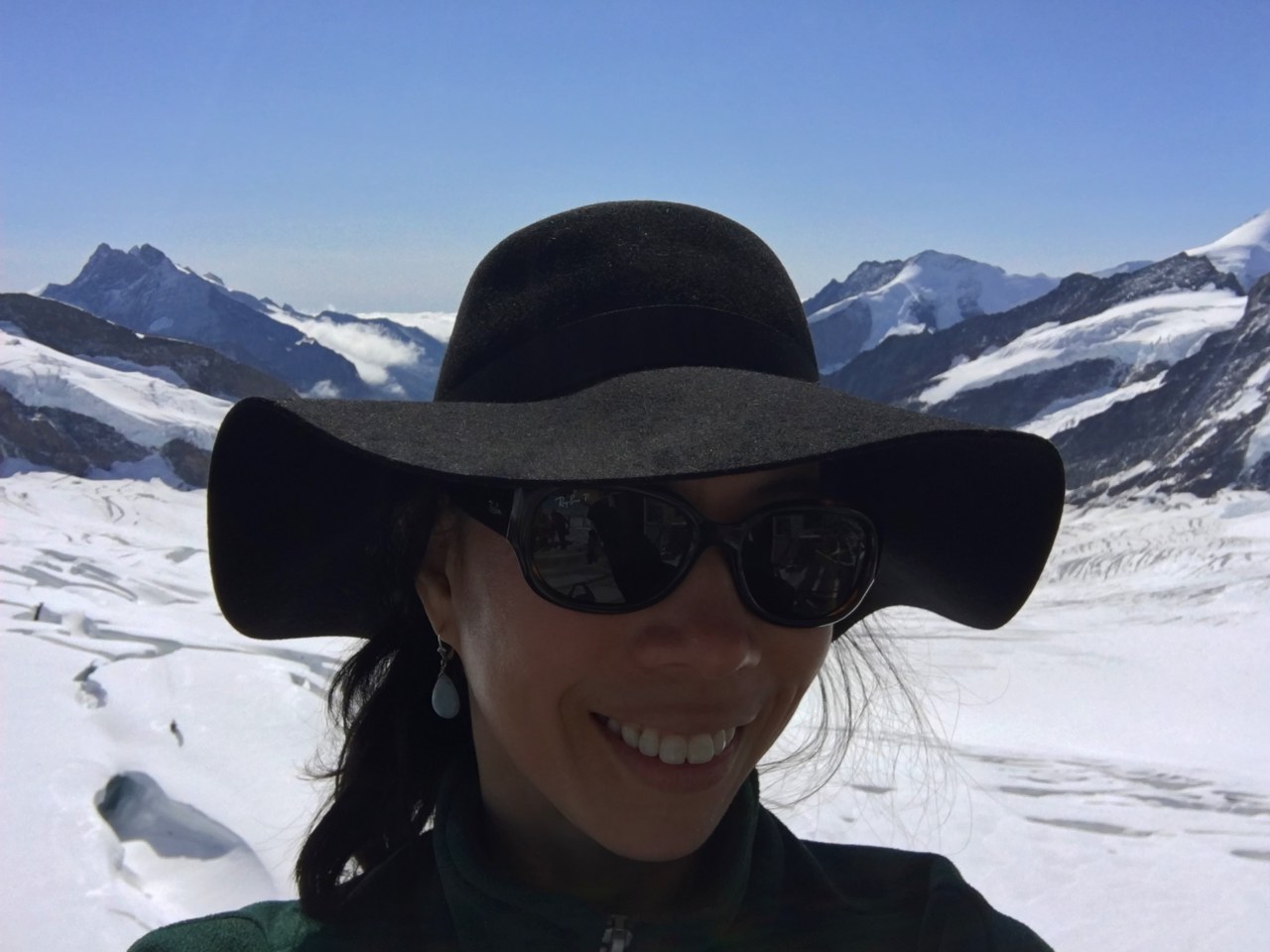 5. Bring an External Power Supply
Unfortunately power outlets are in short supply at the top, plus it's not fun to be stuck charging your device when you could be exploring. Be sure to bring an external charger for your phone and/or camera battery.
6. Go Slow and Stay Hydrated
It's recommended that those with heart conditions or who have recently suffered a stroke avoid a trip to Jungfraujoch altogether, and that pregnant women seek their physician's advice and use caution if visiting Jungfraujoch, due to the high altitude.
Even though everyone was healthy in our group, a couple people did feel faint and felt bouts of nausea, given the altitude. Be sure to have a proper breakfast before your journey, sip water often, and walk slowly at the top until you feel acclimated.
There are medics at the top, and they will test your oxygen level if needed and offer assistance.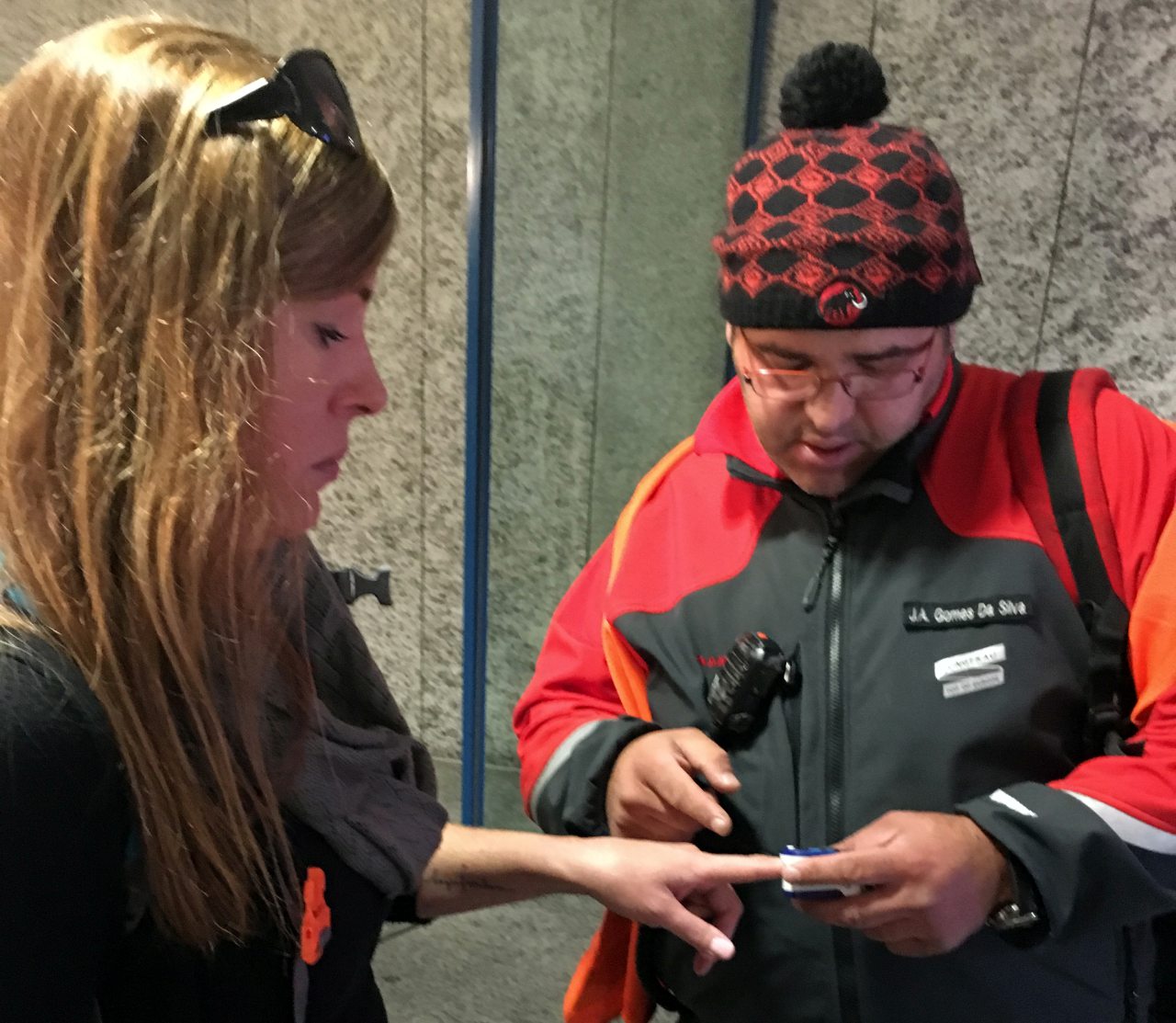 7. Eat Lightly, Don't Bother with the Restaurant
We did visit the restaurant during our visit, but frankly the food was rather greasy, isn't anything special, and is expensive given the location at which it's being served to you. Plus, I would recommend eating light, healthy snacks while at the top to help avoid feelings of nausea that could occur as part of the high altitude.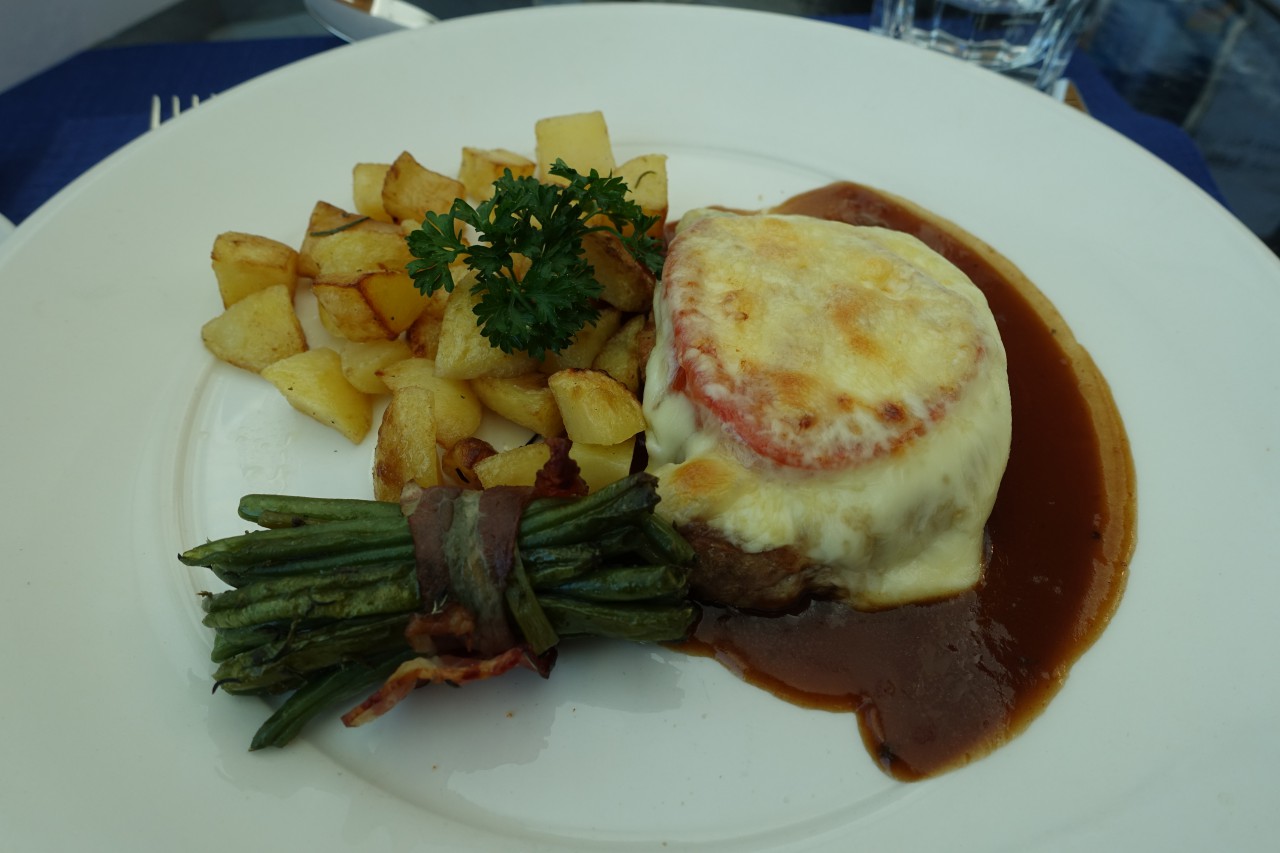 8. Focus on Highlights: The Sphinx and Being Outdoors 
If you have limited time at the top, I recommend prioritizing being outdoors, particularly the Sphinx viewing platform and, if you want to do some winter sports or just have a snowball fight, the Snow Fun Park. Sure, Jungfraujoch has added other attractions such as the Ice Palace with ice sculptures and various exhibits, for those days when there's bad weather, but if it's a beautiful day, why would you want to be inside?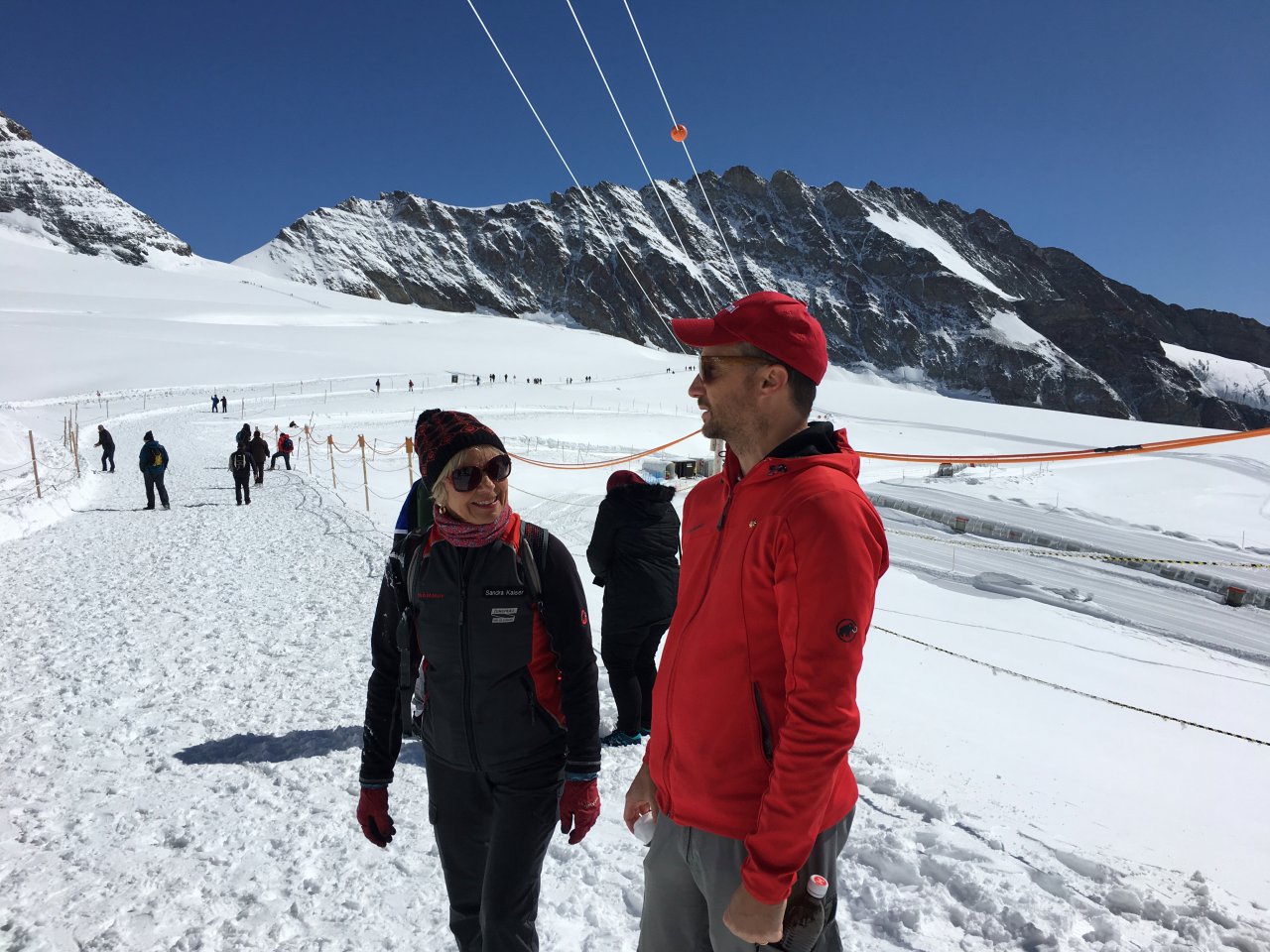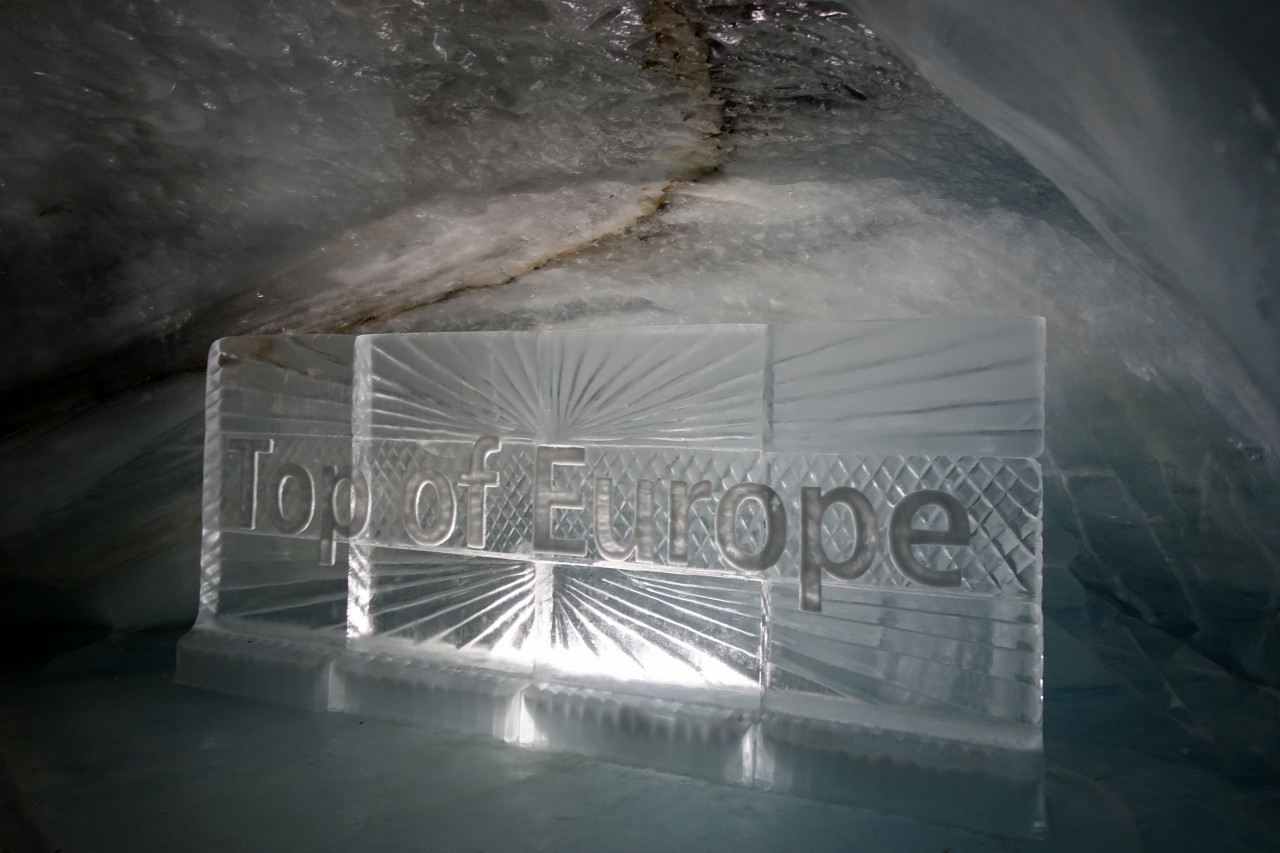 9. If Wanting to Do Winter Sports at the Jungfraujoch Snow Fun Park, Visit Mid-May to Mid-October
The Jungfraujoch Snow Fun Park offers skiing, snowboarding, a zipline, snow tubing and sledging, and a day pass currently is CHG 45 for adults or CHF 30 for children. But the Snow Fun Park is only open between mid-May and mid-October, so in order to avoid the peak summer months, I recommend visiting mid-May-early June, or September to mid-October.
10. Enjoy the Journey as Much as the Destination
As beautiful as the glacier scenery at Jungfraujoch is, there are many gorgeous vistas of the Swiss countryside on the train ride there and back. I recommend sitting on the right hand side on the journey up the mountain, and the left hand side going down. On the way down, you can also opt to alight at Grindelwald and spend some time there before continuing on a later train to Interlaken, or even spend the night before or after your Jungfraujoch trip in Grindelwald.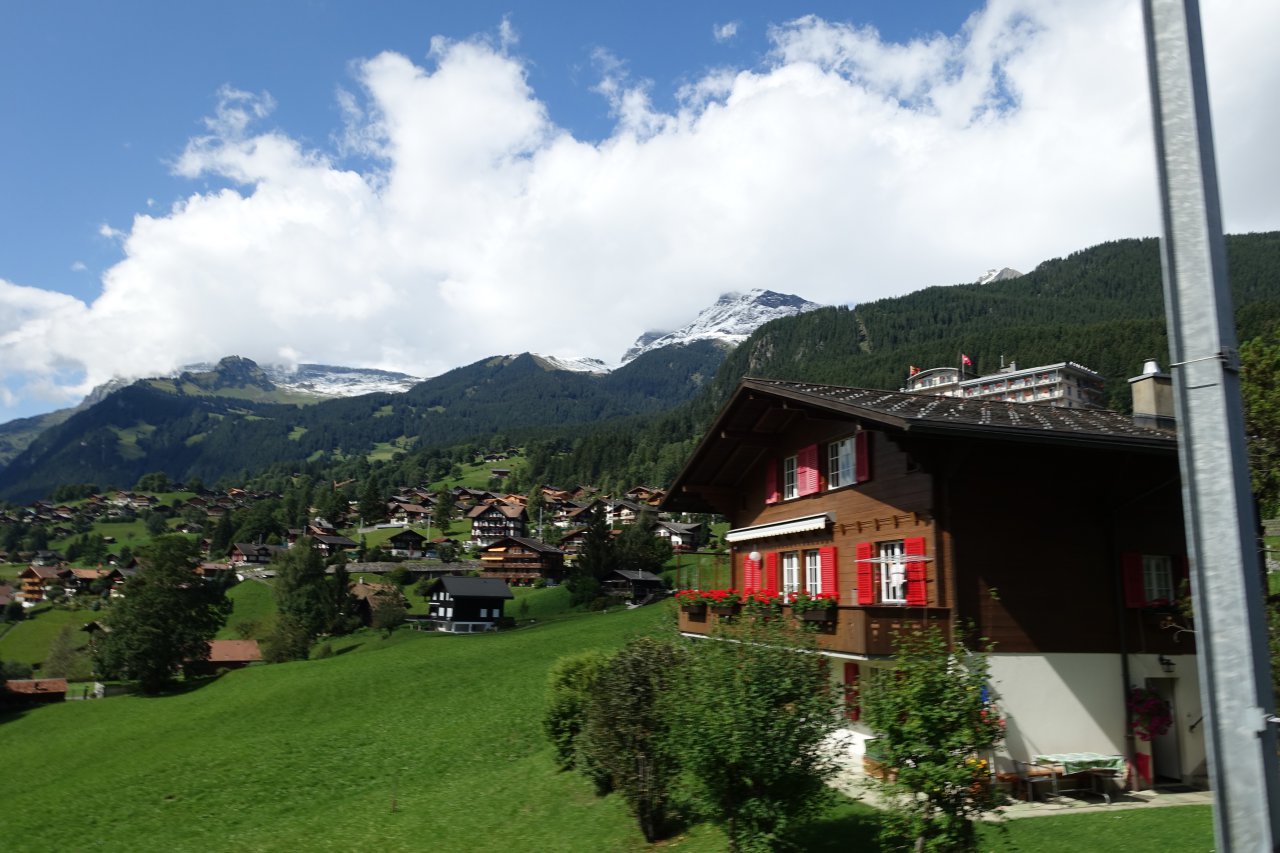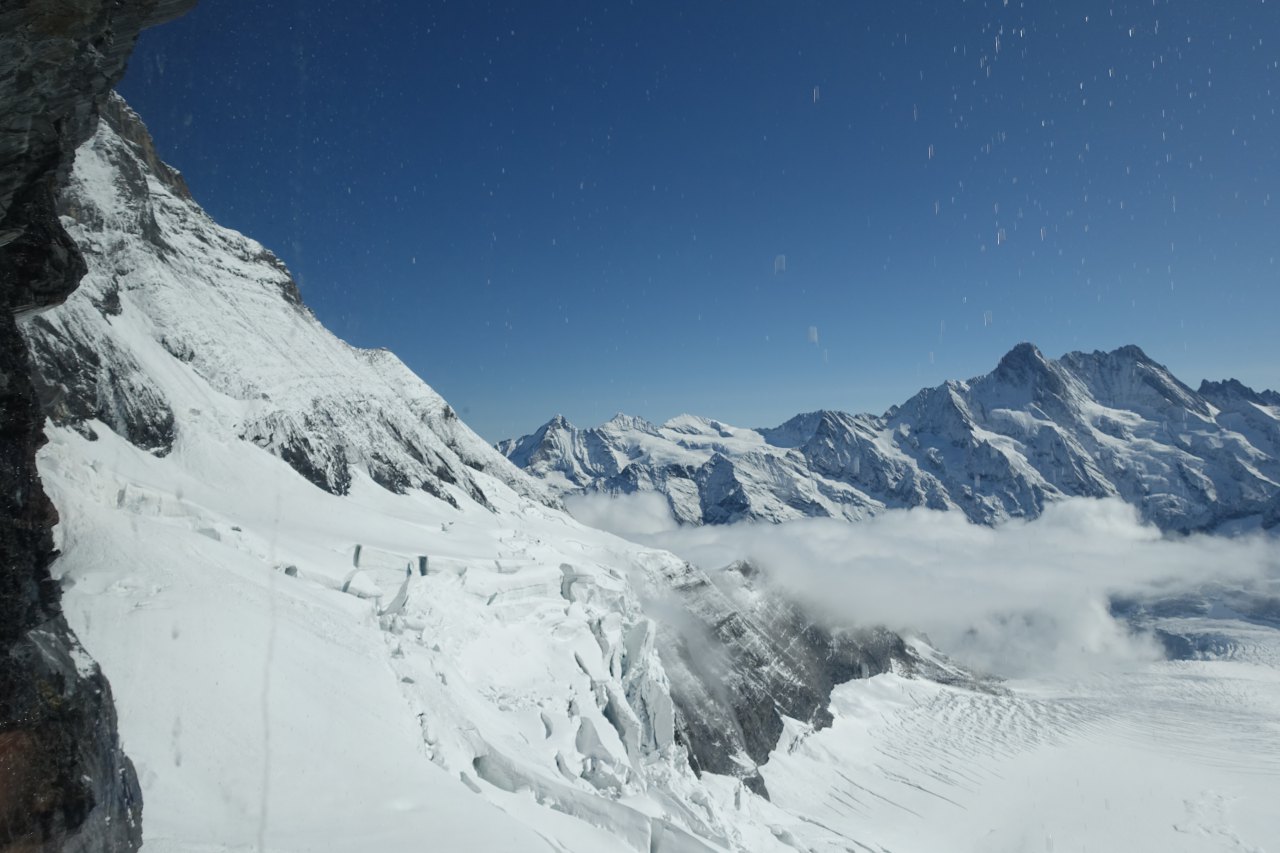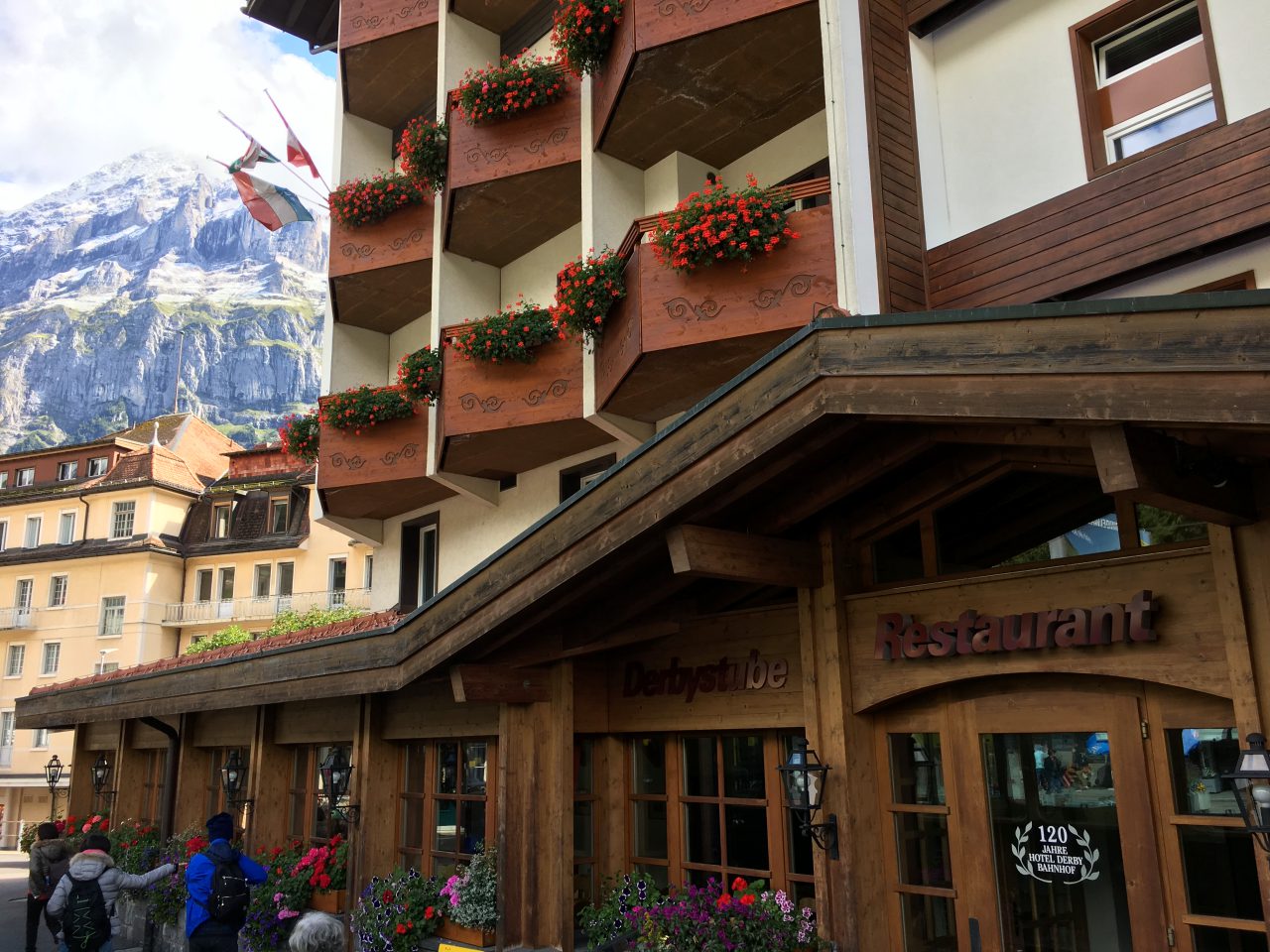 If you've been to Jungfraujoch, what was your experience?
Recommended Posts
Review: Victoria-Jungfrau Grand Hotel and Spa, Interlaken
8 Things I Love About Switzerland
Review: Four Seasons Hotel des Bergues Geneva
Review: SWISS A330 Business Class
Review: La Table d'Edgard at Lausanne Palace
If you enjoyed this, join 200,000+ readers: follow TravelSort on Twitter or like us on Facebook to be alerted to new posts.
Subscribe to TravelSort on YouTube and TravelSort on Instagram for travel inspiration.
Become a TravelSort Client and Book 5-Star Hotels with Virtuoso or Four Seasons Preferred Partner Benefits