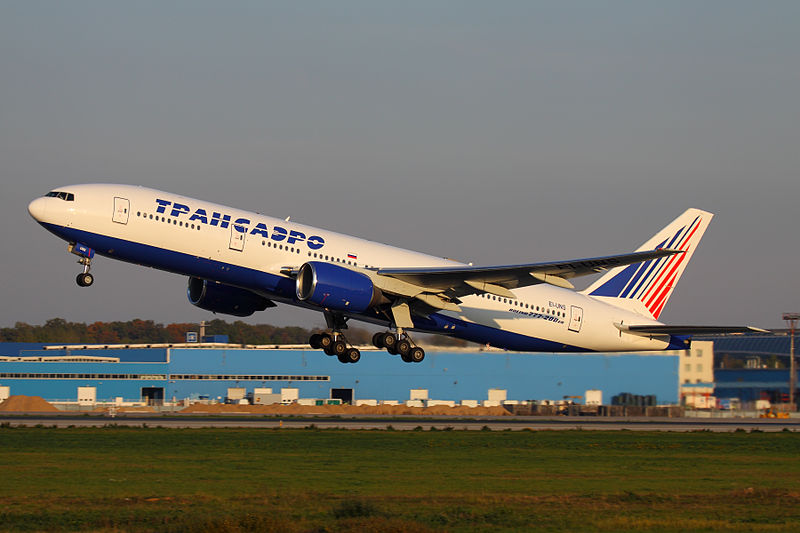 Is Transaero a good airline? Not if you want your luggage to arrive with you. I flew Transaero today, and boy, do I regret that decision. It was part of a combined ticket from Florence, Italy via Vienna to Moscow, and was the most convenient and least expensive way to get between the two cities, given that we preferred to stay the night somewhere rather than spend the day traveling, and there are no nonstop flights between Florence and Moscow.
But convenience is relative–I didn't take into account the hassle of having Transaero lose BOTH of our wheeled carry-ons. We've never had to check these for any of our other flights, including low cost carriers in Asia and in Europe, but for whatever reason (even though I could see other passengers bringing similar sized cases on board) we were forced to gate check ours. I decided not to put up a fuss though, since until now, I've never lost a gate-checked bag.
Except that…Transaero didn't load either of our wheeled bags–they left them in Vienna, apparently. So no clothes or shoes other than those we were wearing, and no toothbrushes or toiletries. Oh, and about 5 different forms to fill out at Moscow's Vnukovo Airport about our lost luggage. Nor were we the only ones–a couple other passengers also found that their luggage was missing, and Transaero's 737-700 only carries 121 passengers.
Of course, things can always be worse. Within a couple hours after the meal service my son vomited–I'm not saying it was necessarily Transaero catering, as it could have been something he ate in Vienna, combined with some turbulence and motion sickness, but either way it wasn't a pleasant flight for him or the poor other passengers who were in proximity. There were no air sickness bags in the seat pockets either, although after his incident I was able to finally secure some from the flight attendants in case of a repeat occurrence, which fortunately didn't happen.
I'm just thankful that I only took a couple bites of the bread and didn't eat anything else, or I might have gotten whatever my son has and have been less able to care for him.
In the global scheme of things, this is all minor–hopefully we do get our suitcases back, as there are things of sentimental value in them besides clothes. But I highly recommend that you do NOT fly Transaero, no matter how inexpensive or ostensibly "convenient" the flight, given our ordeal today. If you're flying intra-Europe, fly something such as Air Berlin instead, and to or from the U.S., don't forget that you can fly Singapore First Class between Moscow and Houston.
Oh well, tomorrow is a new day, and no doubt we wouldn't appreciate all the amazing flights we've had if we didn't have an awful one every now and then.
If you've flown Transaero, was your experience as ghastly as ours?
Related Posts
How to Avoid Checked Luggage and 6 Reasons to Never Check Baggage
Tips For Making Sure Your Luggage Doesn't Get Lost (And What To Do When It Does)
3-Year Russian Visa Application Requirements and Tips
Getting Around Moscow by Metro: Top 10 Tips
Sapsan Train Moscow to St. Petersburg Review and Booking Tips
Need Award Booking Help? Our fee is as low as $75 per ticket if you book your hotel through us.
If you enjoyed this, join 200,000+ readers: please follow TravelSort on Twitter or  like us on Facebook to be alerted to new posts. 
Become a TravelSort Client and Book 5-Star Hotels with Virtuoso or Four Seasons Preferred Partner Amenities!