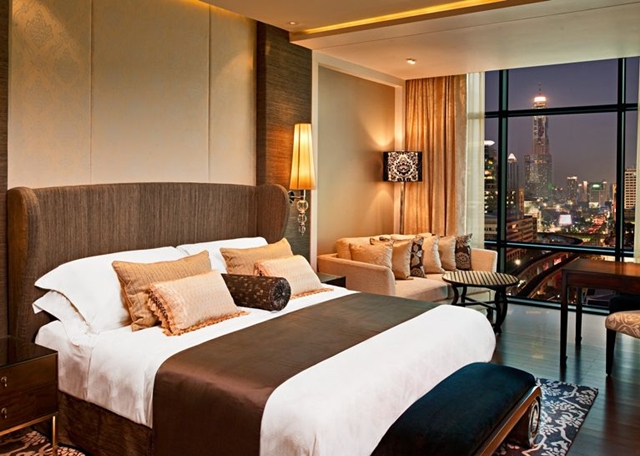 Is mid-tier hotel elite status worth it? Back in 2011 Ben compared hotel chains' mid-tier elite benefits, but there have been some changes to what you get and how you can earn status, so I'd like to share my perspective. Before ranking the programs, I'd like to lay out the main criteria, since how you weigh these will affect your own valuation.
Value of Mid-Tier Elite Benefits: How much do you value the specific mid-tier elite status benefits, such as free Internet, late checkout, and better rooms? If you don't actually value the benefits that much, then chasing status won't be worth it.
Hotel Presence in Places You Travel To: Does the hotel chain have properties in the places you travel to? For example, if a lot of your travel is domestic and in smaller locations, you might be hard pressed to find a Hyatt or even a Starwood property, while instead you'll find plenty of extended stay properties from Marriott, Priority Club and Hilton.
Aspirational Properties: Does the hotel have many amazing, luxurious properties that you actually want to redeem points for? Starwood has many, but Hilton, Club Carlson and Priority Club don't.
Redemption Cost for Aspirational Properties: How costly is it to redeem for the best properties? An award chart that's not competitive with other chains can make it not worth earning elite status.
Ease of Obtaining Status via Stays, Credit Cards: A number of cards bestow hotel elite status either as a cardholder or after certain minimum spend. But don't neglect to figure out your opportunity cost for that spend.
Your Travel and Number of Hotel Stays: How many stays at this hotel chain do you anticipate over the next year? If you only anticipate a few nights in hotels, status probably won't be worth it to you.
With those criteria in mind, here's my personal ranking of mid-tier hotel elite status, and how to earn it. As I've noted in prior posts, I prioritize quality of hotel over loyalty stays, so I only earn mid-tier status where it easily works for me–no "mattress running" which in any case is pretty hard to do cheaply in NYC.
Value of Mid-Tier Elite Benefits: 4/5
Hotel Presence: 5/5
Aspirational Properties: 5/5
Redemption Cost for Aspirational Properties: 4/5
Ease of Obtaining Status: 4/5
Total: 22
Credit Card Status Benefits: Each SPG card gives 2 stay credits that count towards elite status. AMEX Platinum gets you free SPG Gold Status
Starwood is especially good at having a large number of more upscale properties, including St. Regis, Luxury Collection Hotels, and some nice W and Westin hotels. And while the cost of outright free nights at Category 7 properties is expensive, Cash & Points redemptions are often (although not always) a great deal, and the nice thing is that award stays count towards elite status.
The SPG cards won't get you automatic status, but if you have a personal SPG AMEX and a business SPG AMEX, you'll get 4 stay credits toward the 10 night stay requirement for SPG Gold. Or, if you have the AMEX Platinum, you do get complimentary SPG Gold, although you need to call up and request it–it doesn't usually happen automatically.
Given that only a handful of my stays each year are at Starwood properties, with others at Four Seasons, other TravelSort luxury and boutique hotels and a few Hyatts, it speaks to the overall good experience I've had with Starwood that I focus on retaining SPG Gold year after year.
Total: 19
Credit Card Status Benefits: Marriott Rewards Silver Status and 15 night credits towards Gold (requires 35 more nights)
Do you find hotel mid-tier elite status worth it, and if so, for which hotel brand?