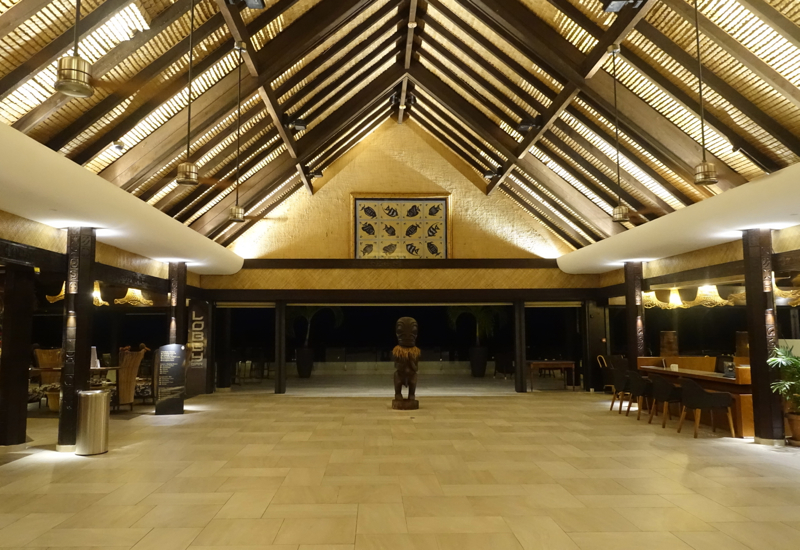 This InterContinental Tahiti Resort & Spa Review is part of a trip report on Bora Bora and New Zealand luxury resorts, dining and activities. This resort, near Papeete Airport (PPT) is a frequent overnight stop before flying to Bora Bora or elsewhere in French Polynesia, after island-hopping in French Polynesia, or pre-cruise or post-cruise for Paul Gauguin Cruises.
For the prior posts, please see:
Review: American A321 Business Class New York to Los Angeles
Paradise! Can You Guess the Place?
Review: Residence Inn by Marriott LA
Review: Los Angeles International Lounge
Review: Air Tahiti Nui Business Class
A Must in New Zealand: The Farm at Cape Kidnappers, Hawkes Bay
Review: American Airlines A321 First Class JFK to LAX
Four Seasons Bora Bora Restaurant Reviews and Menus
Four Seasons Bora Bora: Top 10 Things to Do
Review: InterContinental Bora Bora Resort Thalasso Spa
Bora Bora Dream Pictures Review
InterContinental Bora Bora Restaurant and Room Service Review and Menus
Bora Bora Snorkeling Tour with Pure Snorkeling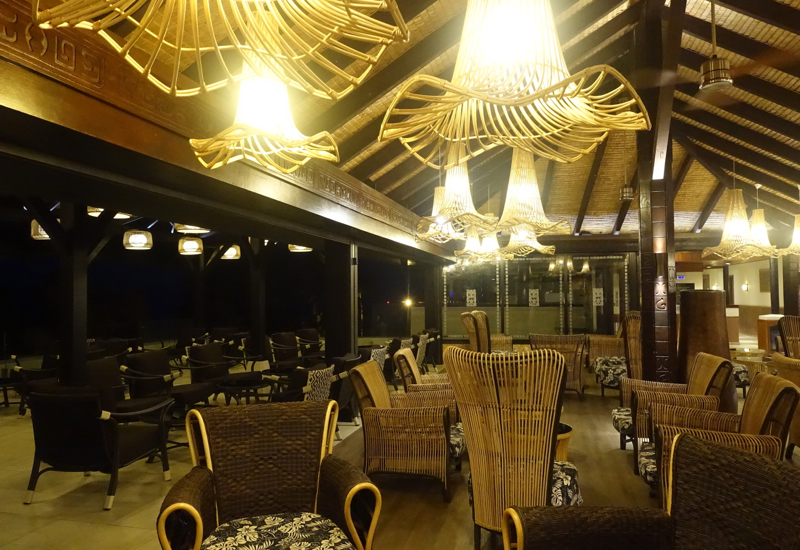 InterContinental Tahiti Resort & Spa Location and Check-In
The InterContinental Tahiti Resort & Spa is located about 2 miles from the Papeete Airport, an 8 minute drive. Taxis meet all flights, so we didn't bother pre-arranging a transfer and simply took one of the available taxis.
Fortunately there was no line at check-in, and we were soon in the back of a shuttle going to our room.
InterContinental Tahiti Resort & Spa Panoramic Rooms
The InterContinental Tahiti Resort, somewhat surprisingly for a resort that is primarily for overnight rather than long stays, does offer quite a few different room types, although unless you don't mind a very small room, you may not want to reserve the Standard Room, since even the next category up, the Superior Room, is just 307 square feet.
I reserved a Panoramic Lagoon View Room, but this was because it was the only category that offered an option with 2 queen beds, which is what we wanted as a family, so as not to worry about getting an extra bed in the room late at night. We were there at night, so naturally the view wasn't great, but with all the trees it honestly didn't seem anything like a "panoramic view," and certainly not one worth paying extra for if you don't otherwise need a room with two queen beds.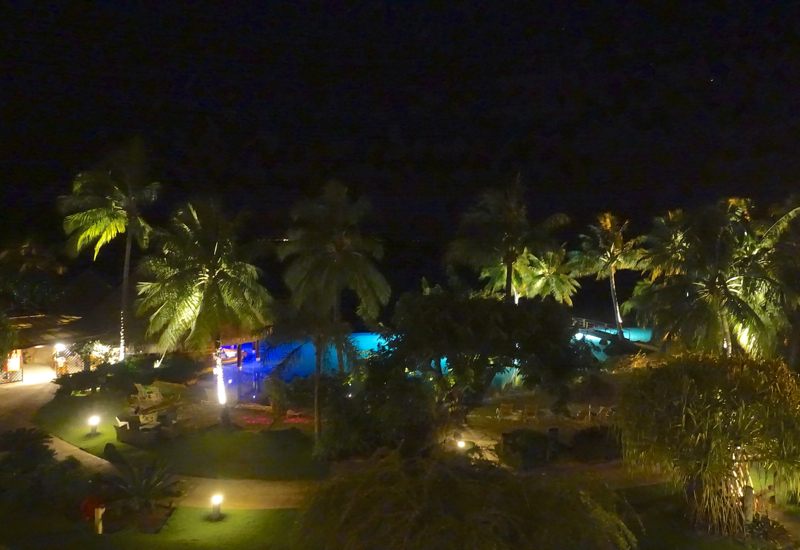 Panoramic Rooms are supposedly 414 square feet, although ours felt smaller, perhaps because of the two Queen beds that I had requested. Panoramic Garden View Rooms are on the first floor, and Panoramic Lagoon View Rooms such as ours are on the second floor.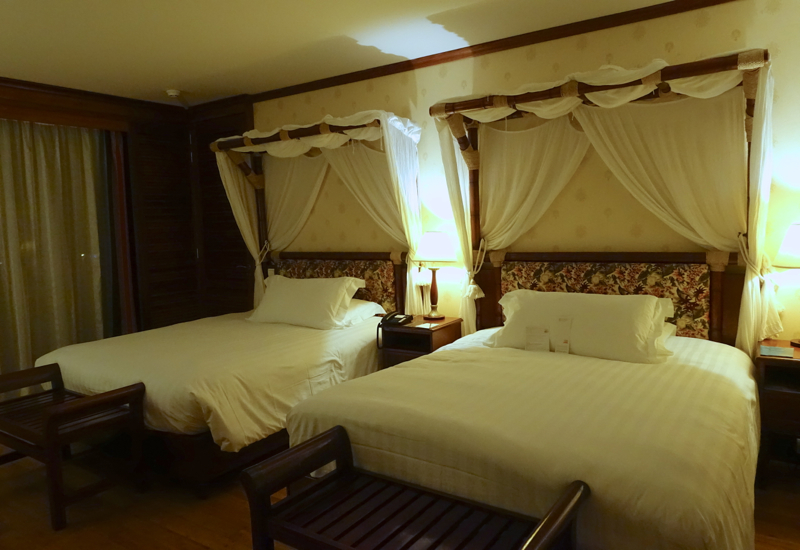 There was complimentary bottled water, which we appreciated. I do wish it was more clearly stated in hotels whether tap water is potable, since I hate creating more plastic waste or even more plastic for recycling, yet I also don't want to take any chances of water-borne illness.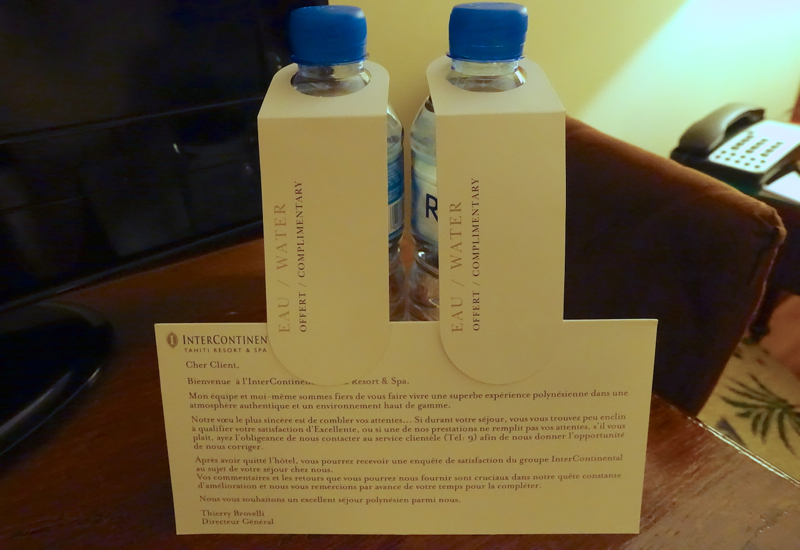 While outside the hotel's control, it wasn't a good sign that there was to be no electricity for 5 hours starting at 7am the next morning. Fortunately, due to our early morning flight, we left the hotel before that time.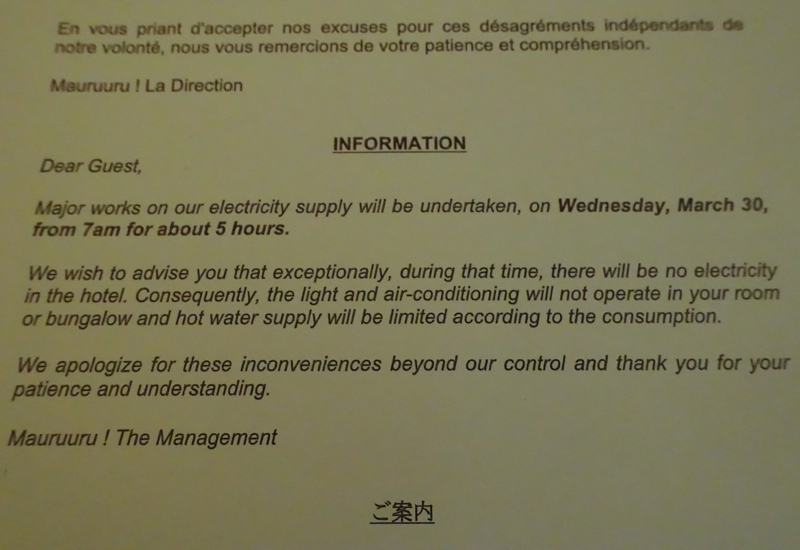 The bathrom had dual his and hers sinks: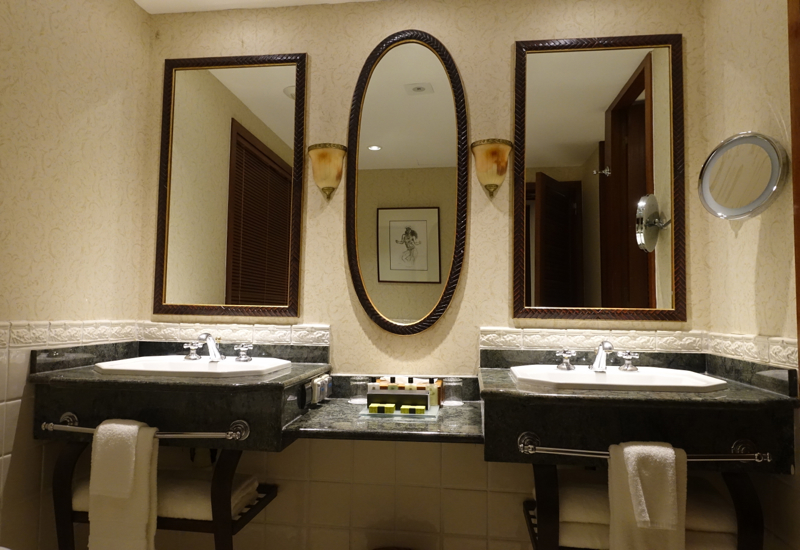 There was a jacuzzi tub, as well as a separate shower. We didn't try the bath, but the shower water pressure was good. And at least at this InterContinental there was no moldy grout in the shower, unlike at the InterContinental Bora Bora Thalasso.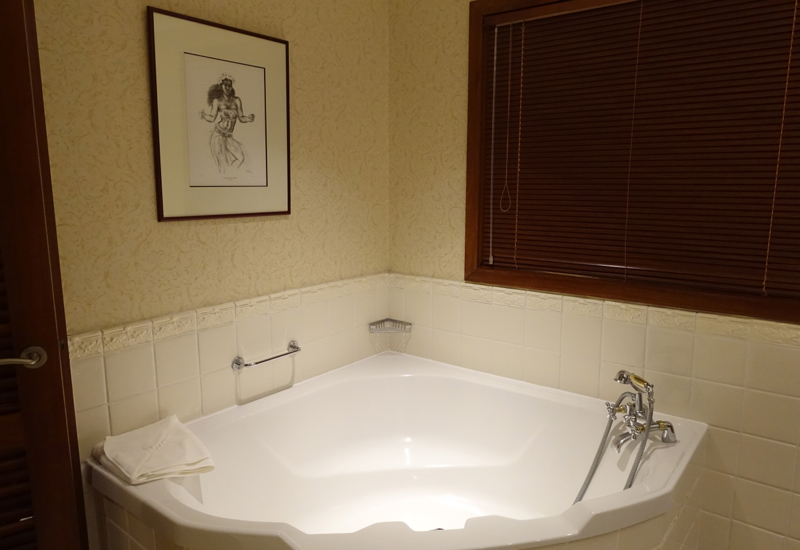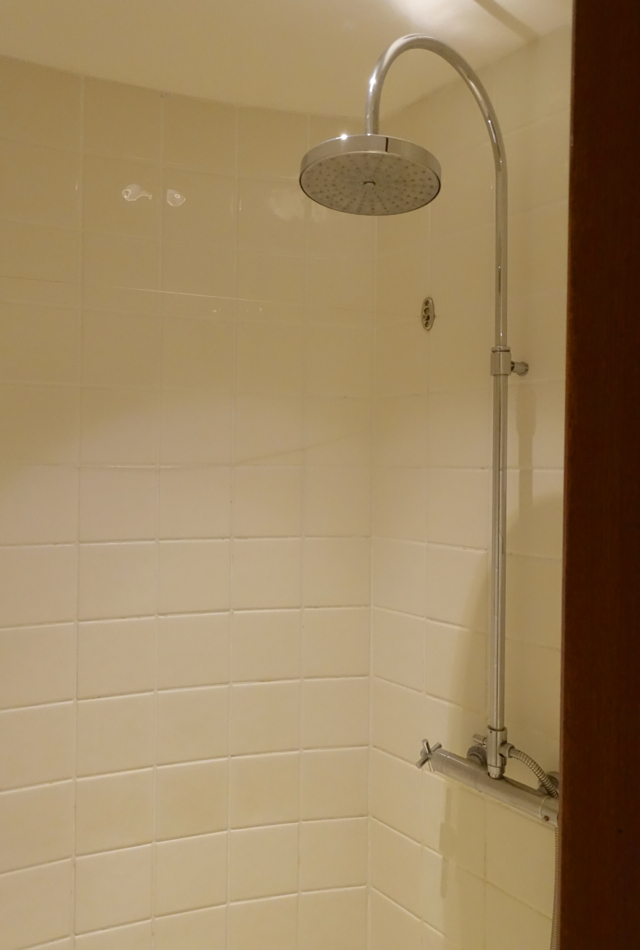 Bath products were Agraria's Lemon Verbena, which are InterContinental's usual bath products except for at spa resorts such as the InterContinental Bora Bora Thalasso.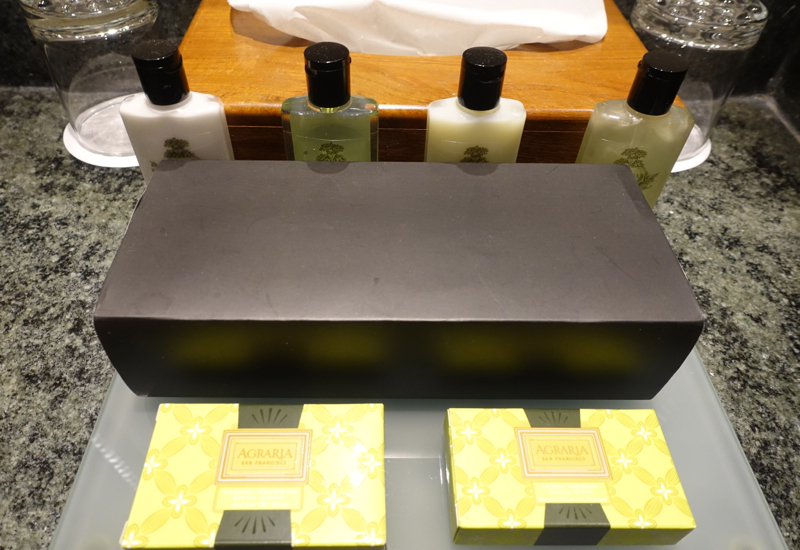 The Verdict
The main reason to stay at InterContinental Tahiti is convenience, so you can be less than a 10 minute drive from the airport, and the hotel fit the bill in this respect. While it's always hard to judge a room and view by night, I have to say that our so-called Panoramic View Room was quite underwhelming. If you do have more than a one night stay, I would definitely book an Overwater Bungalow.
I also wonder how often the lack of electricity occurs–it's good that there was at least the notice placed in the room, and I can appreciate that it's not the hotel causing the outage, but at the same time I would have expected the hotel to have its own backup generator, and to provide some kind of goodwill gesture for the lack of power for 5 hours. It didn't matter for us since we were departing so early, but it could really adversely impact others who were departing later that day.
Front desk service was friendly and efficient, and the taxi that the hotel organized for us to the airport was on time, so no complaints there.
If you've stayed at the InterContinental Tahiti near Papeete Airport, what was your experience?
Related Posts
Review: InterContinental Bora Bora Resort Thalasso Spa
Bora Bora Dream Pictures Review
InterContinental Bora Bora Restaurant and Room Service Review and Menus
Disclosure: I paid a travel professional rate at the InterContinental Tahiti Resort & Spa. The views expressed in this post are my own.
Need Award Booking Help? Our fee is as low as $75 per ticket if you book your hotel through us.
If you enjoyed this, join 200,000+ readers: please follow TravelSort on Twitter or like us on Facebook to be alerted to new posts.
Become a TravelSort Client and Book Your Hotel with Virtuoso or Four Seasons Preferred Partner Amenities!