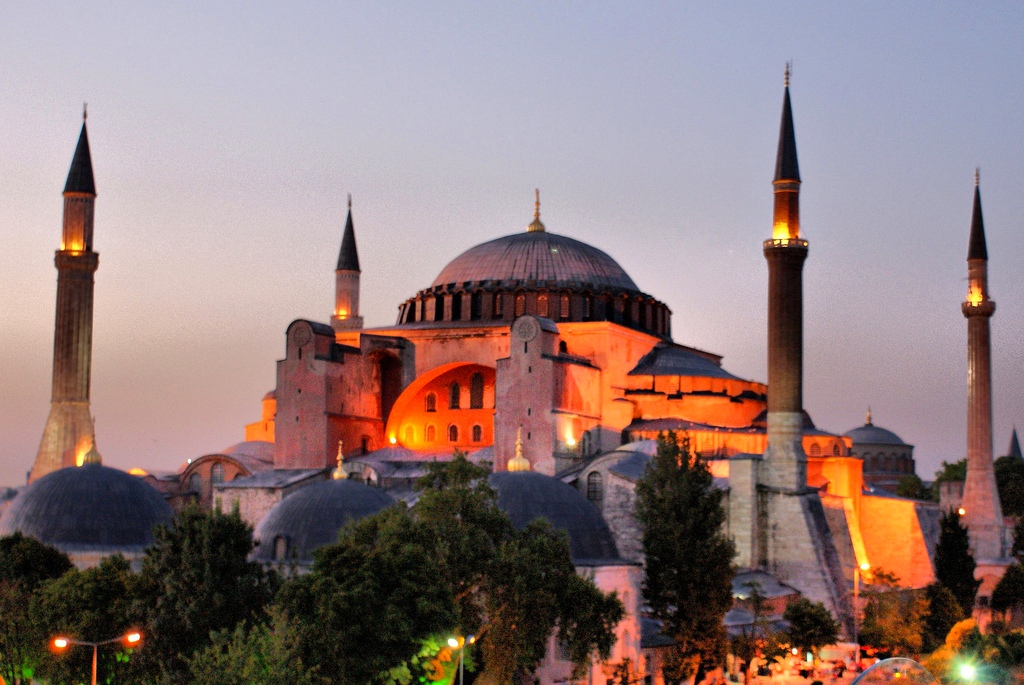 Why go
Istanbul is an amazing city. It is wonderfully colorful and hectic. I have lived here for awhile and love it. If you are big on having plenty of options for everything and if you love beautiful scenery, you will fall in love too. If you are not the one for crowds, however- consider yourself warned about the massive population.
But it is a unique city that will be worth your trouble. After all, how many cities are there that stand on two continents? Lying between Asia and Europe, Istanbul is a diverse metropolitan with both modern and traditional aspects and if you are looking for variety; this is the place for you. For instance, if you say shopping, I will ask you whether you prefer indoors or outdoors, cheap or expensive, touristy or regular, bohemian or hip…The choices are endless.
Of course, some places will be more appealing, depending on what you want. Take Taksim. It is the neighborhood with the richest nightlife. You can find clubs playing any kind of music or you can choose to own the mike by going to a karaoke bar. While Istanbul is not lacking for museums and interesting architecture (take the Hagia Sophia, pictured above, or the Blue Mosque, for example), I believe a city is best discovered through its streets, cafés and people. So here's my take on how you can make the most of this vibrant city:
Insider Tips
Weather: Beware! Istanbul can have the best and worst weather one can encounter. Don't trust the temperature you hear on the news. Always bring something to keep you warm and wear a t-shirt underneath your sweater. Once we had extremely warm weather on New Year's Eve – so warm that we were walking by the beach in our shirts, coats off. And sometimes, it can get so chilly and windy that it makes you wonder whether you are really in Istanbul. In short, always be ready for four seasons in one day. Istanbul is notorious for that.
Traffic: Istanbul's population exceeds 15 million and popular spots and neighborhoods attract most of it. Try to avoid rush hour(s), especially if you are crossing the bridges from Asia to Europe and vice versa. If you get on a bus between 5 pm and 9 pm, chances are you will become very bored and annoyed. Changing sides – continents- can take as little as 10 minutes and as long as 3 hours. The same goes for the morning rush hour. Try not to cross the bridges from 6:30 am to 9:30 – 10 am. But of course there are ways to beat the traffic if you want to travel during these times. You can take the ferry from and to different points. You might end up using 3 different means of transportation, but you will have saved time and have gotten some exercise in the process. Not to mention, you will have enjoyed some lovely sea views. If it starts to rain, just try to stay out of the roads altogether.
Dining: It is actually not tricky. If it looks posh, it is probably going to be expensive. On the other hand, there are many places that can offer wonderful multiple courses and will charge less than $50 for it. While there are of course the familiar fast food chains for the least adventurous, try to sample local Turkish cuisine. My favorite is Borsa Restaurant on Istiklal Street in Taksim. It is cheap, the staff is friendly, and the background music is very relaxing. Just go up to the second floor, and enjoy a view of one of the busiest streets in the world. If you prefer to avoid the crowds, go for an early lunch or a late dinner.
Shopping: A tourist runs the risk of being charged higher prices anywhere in the world and Istanbul is no exception. You might want to bargain with the vendors, especially in districts famous for their international appeal such as Sultanahmet, Kapalicarsi and Eminonu. It will help if you have a Turkish friend or guide that can do the negotiating for you.
Coffee: I find that most cafés serve better coffee than regular coffee shops. You can try Café Krepen's Mocha, for example. Also for some reason, the latest trend for some cafés is offering fortune-telling services. All you need to do is buy a cup of coffee. And please make sure you order Turkish Coffee if you are big on caffeine. You won't regret it.
Where to stay
There are hundreds of hotels in Istanbul and you can find one of any size and price. If you're on a budget but still want someplace comfortable, I recommend the Hotellino Istanbul. This newly renovated hotel is small, with only 23 rooms, but spotlessly clean and modern, with a really friendly and helpful staff. The hotel is on a quiet residential street in the old historic Sirkeci district, within walking distance to several attractions: the Blue Mosque, Hagia Sofia, Topkapi Palace. There aren't really any views to speak of, and there could be better sound insulation, but these are fairly minor drawbacks given the otherwise great value accommodations.
The hotel is near a tram stop, so it's possible to get to the airport for only 6 lira per person, compared to 40 lira by taxi. Continental breakfast is included, and if you want something hot, there are many cafes nearby. Free and stable Wi-Fi in the room and throughout the hotel was a nice plus.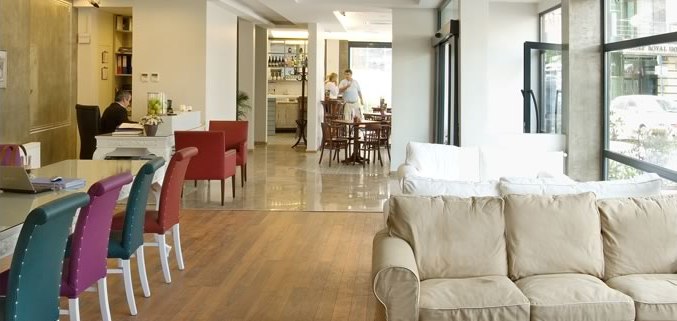 if you can afford to spend extra, I'd suggest you stay at the Swissotel The Bosphorus. This hotel is in one of the best neighborhoods of Besiktas. It takes a 5-minute cab ride or a 10/15 minute walk from the center of Besiktas. Although you are still in the heart of the city, the moment you enter the hotel's parking lot, you feel like you have escaped from the chaos of it all.
My favorite part of the hotel is the lobby. One side is covered with floor-to-ceiling glass walls and you think you might have entered a building that was built in the sea itself.
The service and staff are first class and the atmosphere in general is sophisticated without being pretentious. The hotel is suitable for a family vacation as well as for a business travel. The room prices start from $225, although it is possible to get better deals if you book from an early date.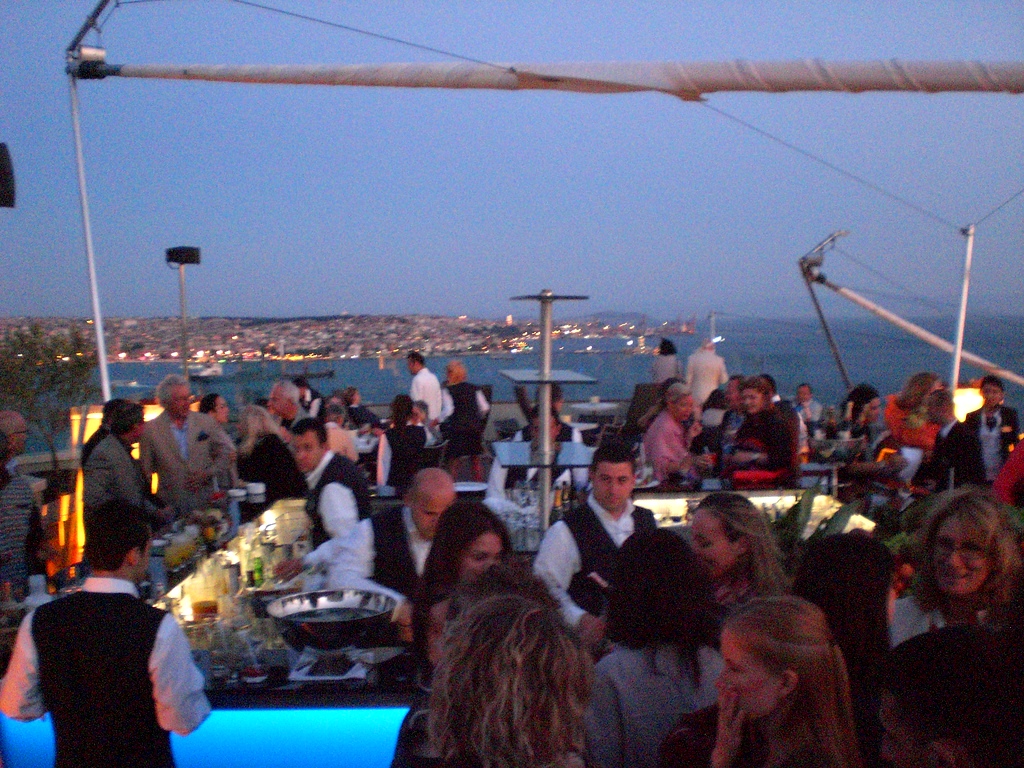 Where to eat
Dilek Restaurant & Café (Istiklal C. N:341, Tomtom M. Beyoglu) offers a varied menu and is very popular with both tourists and locals. Ambience, especially for the price, is lovely, and the prices are reasonable. Save room for an extensive dessert menu as well. Service does slow down during peak times, but overall Dilek promises a nice experience.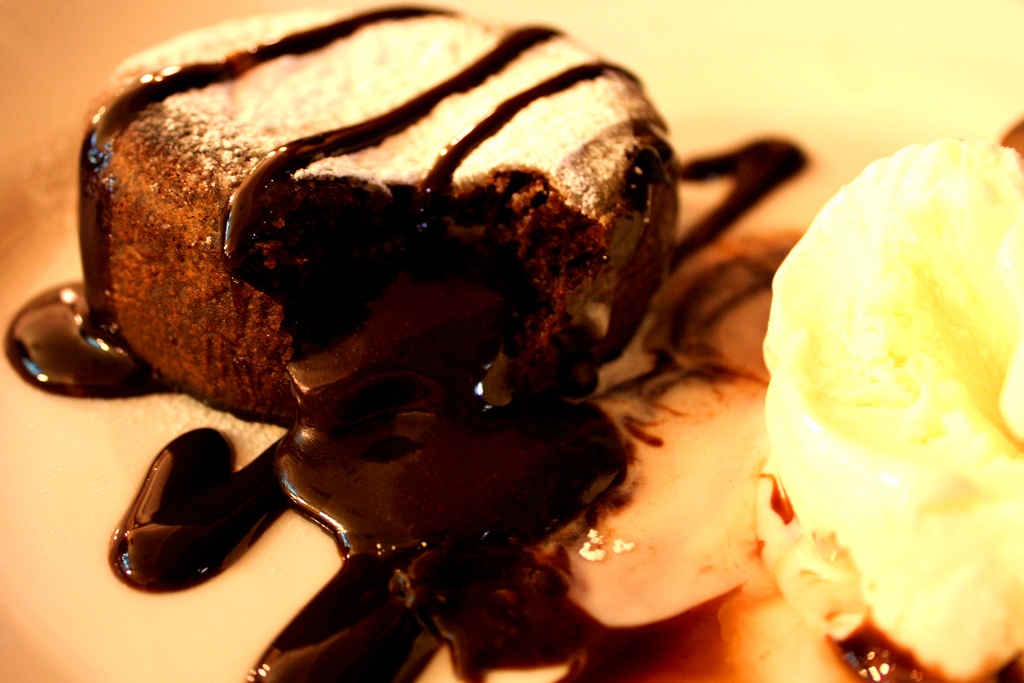 Café Krepen offers a delightful menu, good service and ample seating. It is in the middle of Istiklal Street and is a favorite place for many. It's not the cheapest place to eat in Taksim but the prices are reasonable enough. I recommend its sandwiches, especially the "Limbo" which is stuffed with ham and cheese. You may want to avoid the place if you are on a diet, however–the food tends to be quite rich.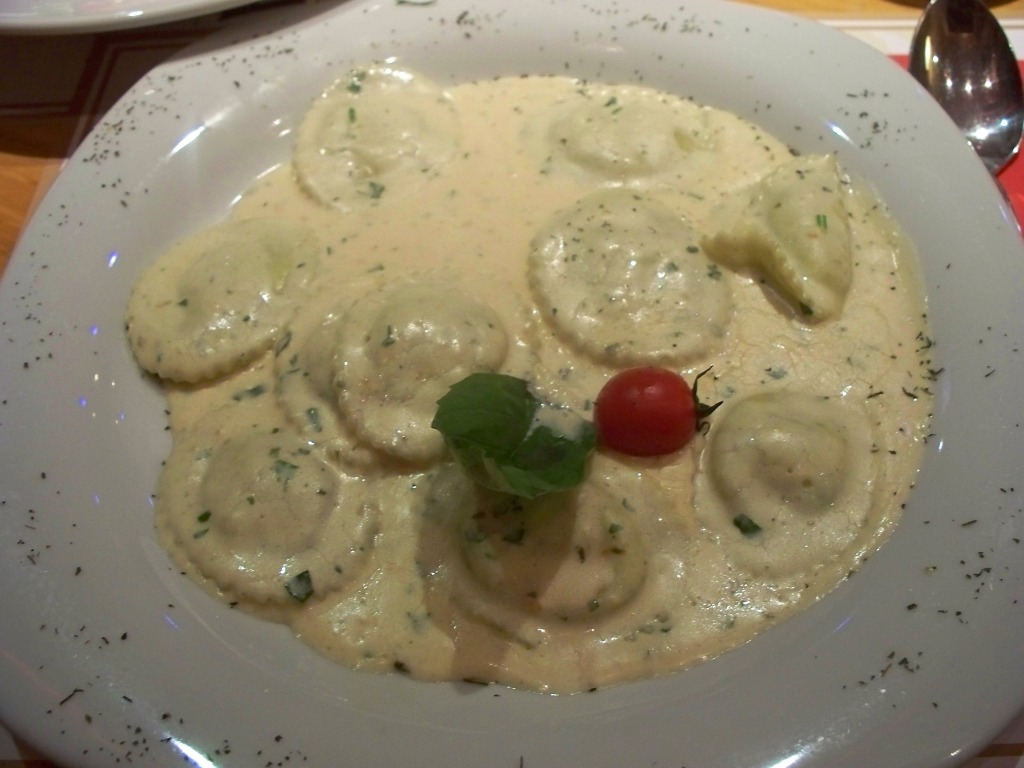 Baykus Bar & Café (Istiklal Cad. Bekar Sokak No:22) is about as multifunctional as it gets: you can dine, have your coffee and get your alcohol fix. It doesn't get very crowded until the evening hours and after that you will have a problem finding a seat. On Friday and Saturday nights, the music becomes more lively, and it is not uncommon for all the guests to stand up and dance in the limited available space they have got. The late night revelry show that this bar is aptly named, since Baykus means "owl."
What to do
If Istanbul had a city center (it is way too big a city for just one center), Taksim would be it, and Istiklal Street is its main drag. One convenient thing about here is that you can find a vehicle to take you almost anywhere in Istanbul. You also get a wonderfully diverse selection of bookshops, cafés, movie theaters, galleries, pubs, bars, clothing shops, restaurants… It is always alive and filled with people. In fact sometimes you might encounter the busiest pedestrian traffic you have ever seen. But every rose has its thorn, right?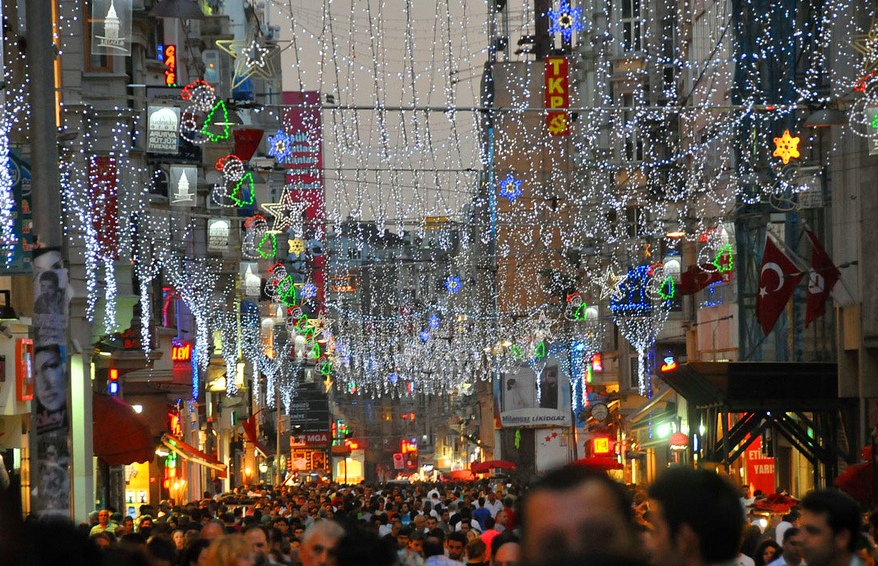 Istanbul has many islands of various sizes. They are visited by thousands of people everyday, mostly in the spring and summer. They have more of a suburban vibe. And if you ever want to get nostalgic about old times-whether you are a local or a tourist- Adalar (The Islands) are the places to go. They are not that big in size. You can take a whole tour around them in a matter of hours with your bike or you can take the carriage option and enjoy a horse-led ride. The sea surrounding these islands is also clear and really good for a swim. I try to visit one of the islands at least once every summer with my friends. You might want to stick to the weekdays, however, since weekends tend to get extremely populated. You also don't have to set your mind on one of the islands. You can take day tours that visit them all one by one, allowing you to see what you want at your convenience. Buyukada (literally, "The Big Island") is my favorite of the islands. You can choose to dine at various restaurants and cafés available. I would recommend fish. However, you don't even have to sit and dine in the classical manner. You can always have a picnic on the mountain top, where tables and benches await to help you enjoy a wonderful view of Istanbul.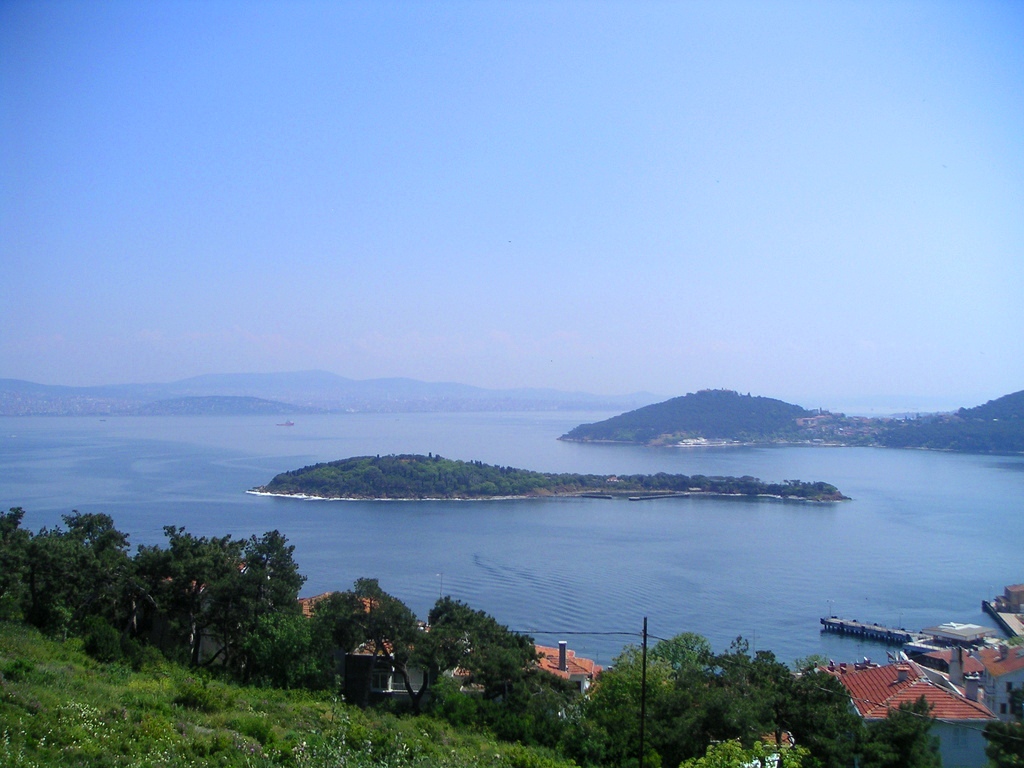 Bagdat Caddesi (Asian side of Istanbul, the street parallel to the coast from Goztepe to Bostanci) is a great place to visit. The street goes on for miles and miles, has wide sidewalks perfect for strolling, and there's a tremendous number of cafés, pubs and shops. If the shop isn't called Mango, Koton, or Zara, chances are the prices will be high: there's a well-known joke among Istanbul locals that, when it comes to these shops' pricing: they add their rent to the price tags. But, as I said, the street goes on for miles so you have many options. Even if you're on a budget, this area still makes for great window shopping and people watching.
When you come to Caddebostan, you can take the street that leads you to the beach; where you can enjoy long walks by the sea. You can watch roller-bladers, bikers, fellow hikers and wind-surfers. The scenery is beautiful and it is perfect for outdoor activities. Just on your way there, there is a big supermarket- and it is quite popular to provision yourself with food and other supplies from there and have a picnic on the grass, with a beautiful sea view. In the summer, it is possible to sunbathe and swim. That said, I wouldn't whole-heartedly recommend the water. When it comes to the Marmara Sea, there are much better spots to swim.
The street that takes you to the beach is also the street of pubs. They aren't places for dancing, but rather drinking and dining. Whatever your choices of music and food are, this street has it all. I take walks around here at least once a week.
Where to go for nightlife
Taksim is my favorite neighborhood for many activities and it has the most bars/pubs and clubs. The night never ends and you can always find places that are open 24/7. It is also as multi-cultural as a place can get. You can hear many languages just as you walk down Istiklal. English, French, German, Russian, Italian, Spanish, Turkish, Arabic… you name it.
Babylon is active in Taksim until summer and then moves all its activity to Izmir. It almost always has amazing live music. And if you like theme nights with classic hits, Babylon offers a fun "Oldies but Goldies" night about every two weeks.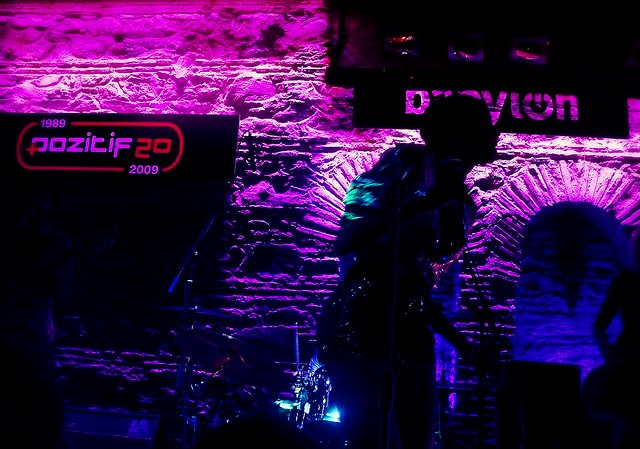 If you like rock music-any kind of rock music- and want to watch a live band or just listen to the DJ's favorites, Mojo is the perfect choice. I am specifically suggesting Mojo because bars playing techno, pop and R&B music are much easier to find. Mojo plays rock hits from the 70s to the 21st century- offering all kinds of subgenres and artists. You don't get much of a dance space during a Saturday night, but it is enough to have a blast with your friends.
My Moon (Beyoglu, Bekar Sok) is a small bar but its specialty is karaoke, and they have quite an impressive list of songs. Nobody minds what kind of song you pick and if you want to provide vocals for others that's fine as well. All in all it is cozy environment. I recommend it for the nights when you pick fun over charisma.
The James Joyce Irish Pub plays Irish bands and musicians so if you either want to enjoy musicians that follow the steps of U2 or The Corrs (and of course being Irish, U2, Cranberries and The Corrs are very often featured in their play lists), this is the place for you. The pub is not cheap but very entertaining. The staff is nice, the music is good and just like most pubs in Taksim, the visitors are highly international. If you want the old fashioned pub setting with some modern Irish pop-rock while being surrounded by Turkish people and tourists of all ages, I recommend it. It especially should be higher on your list of pubs to visit if your stay in Istanbul is going to be a long one. It doesn't have the cheapest drinks menu, but it makes up for it with its comfortable and friendly atmosphere.
Related Posts
Best Hotels in Istanbul and how to get award flights to Istanbul
How can I haggle like a local with market and street vendors in Istanbul?
Where in Istanbul can I buy the best Turkish Delight to take home?
Need Award Booking Help? Our fee is as low as $75 per ticket if you book your hotel through us.
If you enjoyed this, join 90,000+ readers: please follow TravelSort on Twitter or like us on Facebook to be alerted to new posts.
Become a TravelSort Client and Book Your Hotel with Virtuoso or Four Seasons Preferred VIP Amenities!
Photos: David Spender, Hotellino Istanbul, Marc_Smith, Nurettin Mert Aydin, anjci, recrotka, emreterok