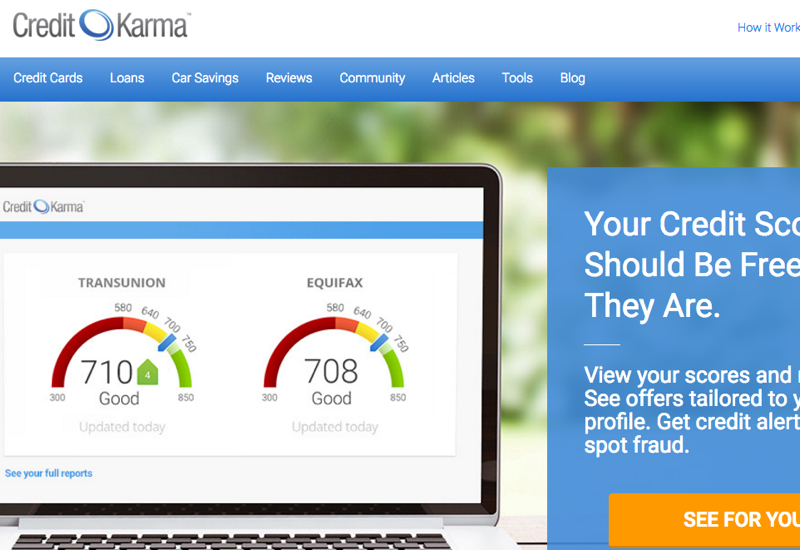 Update: The current highest public offer is the 50K Chase Sapphire Reserve
The 100K Sapphire Reserve card is now available for online applications, as well as in Chase branches. Keep in mind, though, that if you've opened more than 5 new personal credit card accounts within the past 24 months, you're most likely not eligible for the card, unless:
1. You're a Chase Private Client; or
2. You're pre-approved for the card, which you can check by visiting a Chase branch.
The next question I've gotten is "How do I check if I'm under Chase 5/24? I can't remember if I've opened 3, 4 or 5 new cards within the past 24 months…"
If you're not sure, I'd recommend using Credit Karma to check. If you don't yet have an account, you can sign up at creditkarma.com/signup. It's a soft pull, so you don't have to worry that merely checking on your report will result in a hard pull.
Once you've entered in your details, you'll be able to see your Transunion and Equifax scores, but more importantly, you can click on the Credit Reports tab on the left.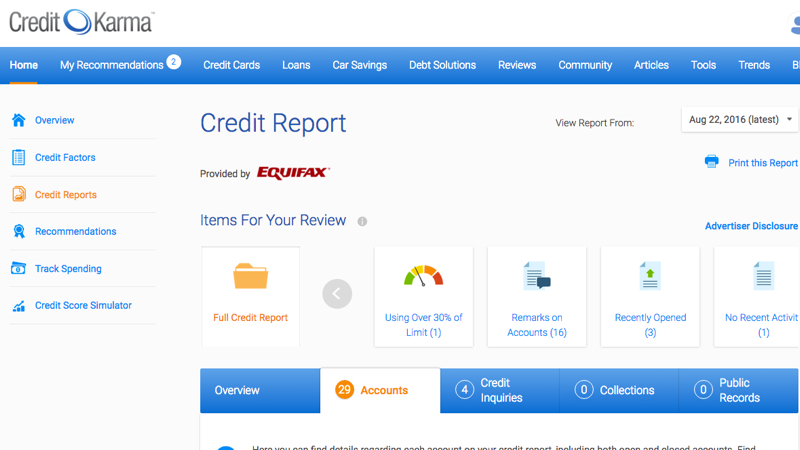 Next, select the Equifax or Transunion Credit Report and click on the "Accounts" tab to see your credit card accounts. I recommend clicking on the "Open Date" in order to sort these chronologically. You can click again to view the most recent ones at the top, and view exactly how many credit card accounts were opened in the past 24 months.
FAQ
Are Only Chase Applications Counted or All New Credit Card Applications Counted?
5/24 includes ALL personal credit card applications, not just Chase. Being added as an authorized user also counts.
Are Business Credit Cards Counted?
Most business credit cards are not reported to the credit bureaus, and hence are not counted for purposes of 5/24. Chase obviously knows if you got approved for an Ink Plus, but some who are at Chase 5/24 due to an Ink Plus have been able to get approved for the Sapphire Reserve, so it's possible that if you're at 5/24 due to an Ink Plus that you'll get approved for the Sapphire Reserve.
What If I'm at 5/24 and Have a Card that Was Opened August 2014?
You're in a good position, since come September 2016 you should then be 4/24, and able to apply for the Sapphire Reserve.
Is It Worth Becoming a Chase Private Client to Get Around the 5/24 Restriction? What's Entailed?
It may be–it really depends on your circumstances. And I've seen reports that $250,000 in investable assets may not be required, at least initially. I'll post more on the requirements after I have a chance to talk to a Chase private banker. But given that it could make it possible for a couple to each receive the 100K Sapphire Reserve and other Chase cards that they would have been declined for due to Chase 5/24, it could make sense, again depending on the couple's circumstances and ease of moving the requisite funds to Chase.
What's your experience with Chase 5/24? Have you applied for the Sapphire Reserve?
Related Posts
100K Chase Sapphire Reserve Card Launched August 21, 2016
Best Ways to Use 100K Ultimate Rewards Points?
Best Travel Rewards Credit Cards
How to Become a TravelSort Client
Need Award Booking Help? Our fee is as low as $75 per ticket if you book your hotel through us.
If you enjoyed this, join 200,000+ readers: please follow TravelSort on Twitter or  like us on Facebook to be alerted to new posts. 
Become a TravelSort Client and Book 5-Star Hotels with Virtuoso or Four Seasons Preferred Partner Benefits!