Manhattanites are notorious for never venturing beyond their 'hood, and getting them out of Mahattan for a meal? Fuggedaboutit! While we're not quite that bad, the logistics and time of trekking to Queens or Brooklyn with a 3-year old do mean that we rarely eat out anyplace except Manhattan. The one place we've made an exception for in Brooklyn, and even been twice now with the munchkin, is Traif. Previously we went for brunch, which we included in our
Best Brunches in NYC
, and that left us hungry for a dinner. So about a week ago we met up at Traif with an old friend who actually lives in hipster Williamsburg and sampled a bunch of dishes.
We purposely got there right after the restaurant opened at 6pm, so that we could sit at one of the four tables in the glass enclosed little atrium. It's pretty, with the small garden outside illuminated, and is a bit more quiet and private than the rest of the narrow restaurant, which can get quite noisy with the open kitchen and bar.
Our server was very welcoming, even with our 3-year old in tow, so extra points for that! After taking our orders, he brought an amuse bouche of bacon broth: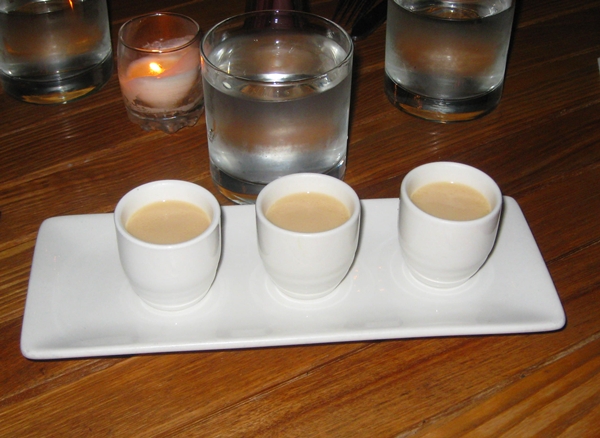 It was a little while before our dishes started to arrive, and in retrospect I should have brought more food for the munchkin than the granola bar I happened to have. The kitchen, when I asked, said they didn't have any bread, so that was a little disappointing, but minor, given that it was the only real disappointment.
First out were the bacon wrapped blue-cheese stuffed dates, which were incredible–I really wish there had been at least double the number, or that we had ordered a second helping. Given the flavor pop, a good deal at $8 for 4 plump bacon wrapped dates on spinach a la catalana: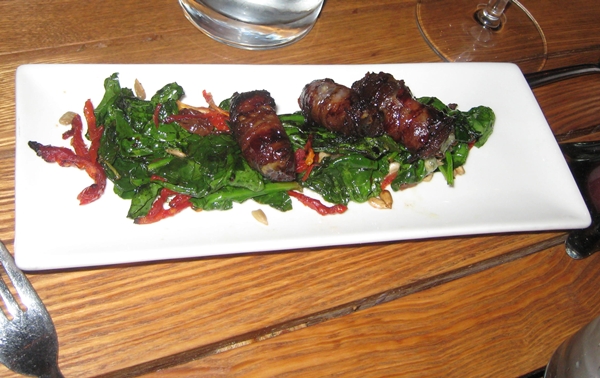 The next course was equally delicious. Not terribly new or unique, but still some of the best baby back ribs I've tried: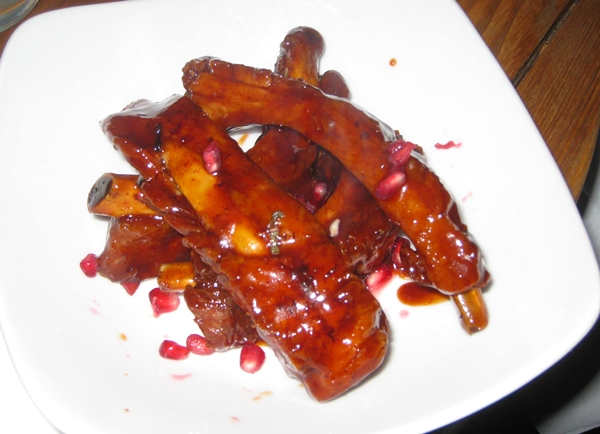 We couldn't resist the seared foie gras, and this was definitely a unique preparation you won't find elsewhere, with ham chips, maple syrup, sunny egg and dabs of hot sauce. You'd think it wouldn't come together, but it worked: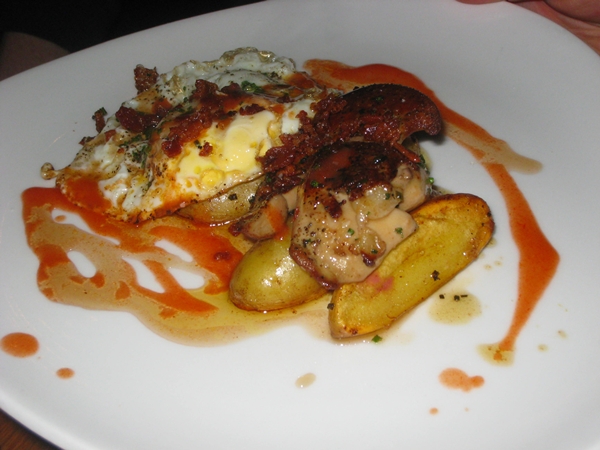 Of course we couldn't resist reordering the braised shortrib sliders with sweet potato fries and paprika aioli. It's no wonder this is available at both dinner and brunch, simple comfort food at its best.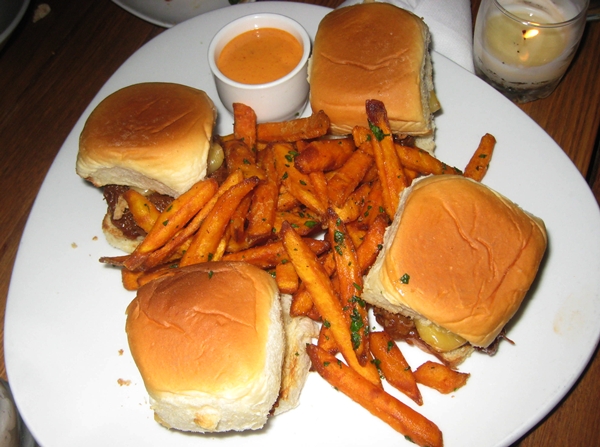 For dessert, we split orders of key lime pie (as you can see it was impossible to get a photo without the munchkin's hand in it, so quickly was it demolished):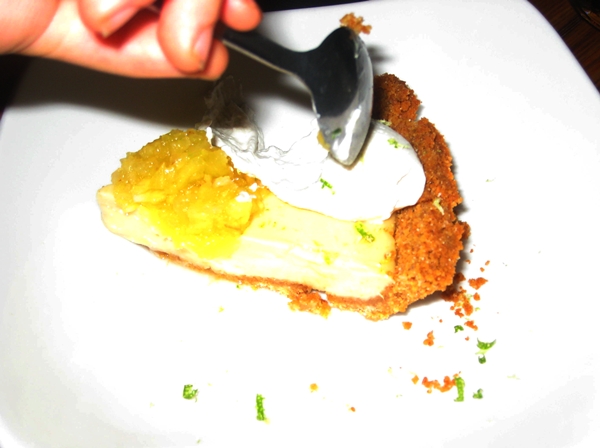 And also Traif's signature bacon doughnuts, with dulce de leche and coffee ice cream: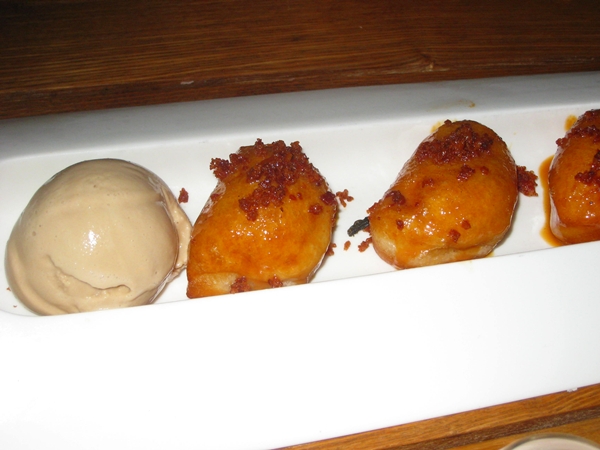 Verdict: we are (almost) seriously considering moving to Williamsburg, Brooklyn.