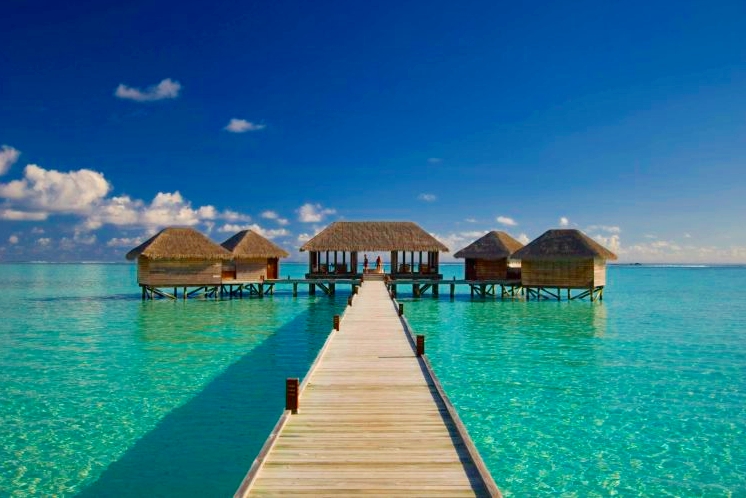 The
Hilton HHonors devaluation
is later this month, on March 28, so lots of folks are busy burning their stashes of Hilton HHonors points. But if you don't yet have enough HHonors points for an AXON or GLON award, there's still time to transfer points if you do so now or very soon.
Hawaiian Airlines Miles and Virgin Atlantic miles both transfer at a ratio of 1:2 to Hilton HHonors points. Here's what to do:
Transfer Hawaiian Airlines Miles to Hilton HHonors Points
1. Make sure that the amount of Hawaiian Airlines miles you want to transfer is in an increment of 5000 miles.
2. Make sure the Hawaiian Airlines miles you have are not transferred in from another loyalty program, e.g. AMEX Membership Rewards (while some Flyertalk members report no problems with this, the transfer terms and conditions state "third party loyalty program mileage transfers are not allowed")
3. If needed, transfer miles from another family member's Hawaiian Airlines account to the Hawaiian Airlines account you'll use to transfer miles to Hilton. This transfer can be in any increment, and is usually instant.
4. Call Hawaiian at 977-426-4537 between 8am-4:30pm HST (1pm-9:30pm EST) to initiate the transfer. The Hawaiian Airlines representative will take your phone number and tell you to expect a call from the Marketing Department.
5. The Hawaiian Airlines Marketing rep will take your Hilton HHonors account number (the name on the Hilton HHonors account must match the name on the Hawaiian Airlines account you are transferring from) and tell you the transfer cannot be reversed, etc.
Transfer Virgin Atlantic Miles to Hilton HHonors Points
1. If needed, transfer miles into Virgin Atlantic from AMEX Membership Rewards points. This can take up to 48 hours or so.
2. Make sure the Virgin Atlantic account you want to transfer from has the exact same name as the Hilton HHonors account you want to transfer to.
2. Call Virgin Atlantic's Flying Club number at 800-821-5438 and ask to transfer points. Note that in addition to the names on the account matching, you must transfer a minimum of 10,000 miles, and transfer in increments of 5000 miles.
FAQ
How Long Will It Take to Transfer Hawaiian Airlines Miles to Hilton HHonors Points?
The terms state "allow 10-15 days for processing" but recent reports indicate 5-12 total days (not business days).
How Long Will It Take to Transfer Virgin Atlantic Airlines Miles to Hilton HHonors Points?
Officially the transfer to Hilton HHonors points can take up to 30 days. Recent reports indicate typical transfer times of 5-11 days.
What If the Transfer is Taking Longer Than Expected or I'm Missing Points?
Some of the Hawaiian Airlines transfers have taken a very long time, and members have had to call Hilton HHonors to get the transfer to be processed successfully.
There have also been several cases mentioned on Flyertalk where a transfer of Virgin Atlantic miles to Hilton HHonors resulted in the same number of HHonors points, instead of the double points expected. Call the Hilton HHonors Customer Care line at 800-548-8690 5am-1:30am CST daily
I Want To Transfer More AMEX Membership Rewards Points Than I Have to Virgin Atlantic; Can I Do a Points Advance?
Yes; you can get an advance of up to 15,000 AMEX points if you hold the AMEX Gold Premier Rewards card, or up to 60,000 points if you have the AMEX Platinum card. See
AMEX Points Advance Tips
.
What Are Other Ways to Top Up My Hilton HHonors Account for an Award Before the Devaluation?
At this points I would *NOT* recommend applying for the Bank of America or Bank of Hawaii credit cards because even if you expedite the cards, the Hawaiian miles won't post in time, let alone give you time to transfer to Hilton HHonors. Alternatives:
Apply for one or both AMEX Hilton HHonors credit cards. The no fee Hilton HHonors AMEX offers 40,000 HHonors points after $750 spend, and the Hilton HHonors Surpass offers 40,000 HHonors points after your first purchase, although the $75 annual fee is not waived. The good thing about AMEX is that usually they are willing to expedite credit cards to you, and to have the points post (if you meet the spend requirements) even before your closing date.
Transfer from Citi ThankYou Points at 1:1.5. You can transfer Citi ThankYou points to Hilton HHonors points at a 1:1.5 ratio.
Transfer from Amtrak Guest Rewards at 1:2 If You Qualify. While this would seem to be a great option if you just needed a few more HHonors points and had plenty of Chase Ultimate Rewards points (which transfer to Amtrak), the problem is most people don't qualify to transfer Amtrak points to Hilton HHonors. You need to have Amtrak Guest Rewards Select, Select Plus or Select Executive Status, or have the Amtrak Guest Rewards MasterCard and have spent $200 on Amtrak travel during the calendar year.
If you've transferred Hawaiian Airlines or Virgin Atlantic miles or other points to Hilton points, what was your experience?
Related Posts