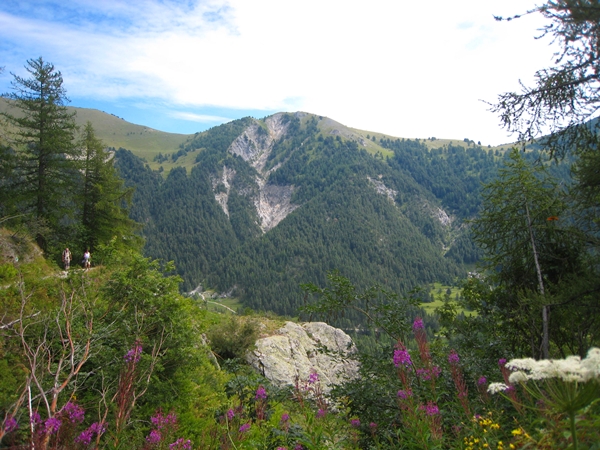 Never heard of the French National Park Mercantour? I hadn't either, until we started planning a family hiking trip there with French friends. While we barely scratched the surface during our three days there, the mountains and wildflowers were beautiful, the fresh air invigorating, and the streams clear and cold.
On our longest hike, which took about 2.5 hours there and 2 hours back (keep in mind we were hiking with 3-year olds, so we weren't out to set any speed records) we reached a meadow with an alpine lake, perfect for picnicking.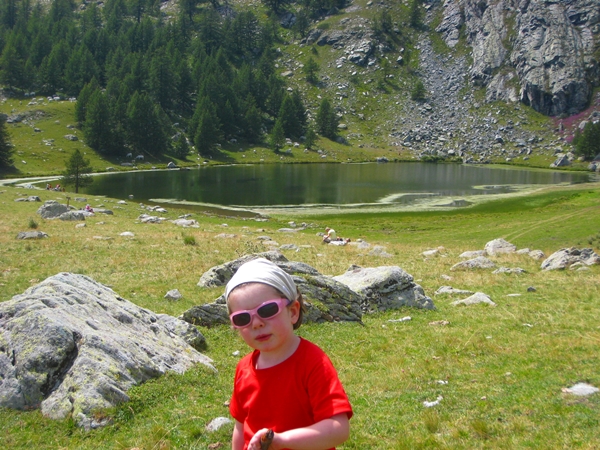 A hill away from the lake, cows grazed, their cow bells sounding like windchimes.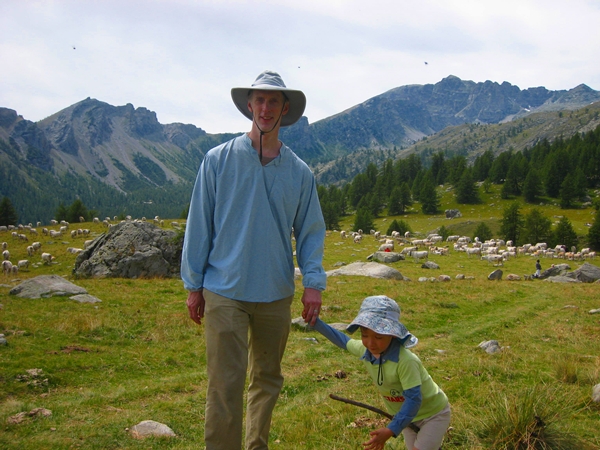 The following day we did a shorter hike up to a clear mountain stream and little waterfall, which the kids loved skipping stones on and wading in.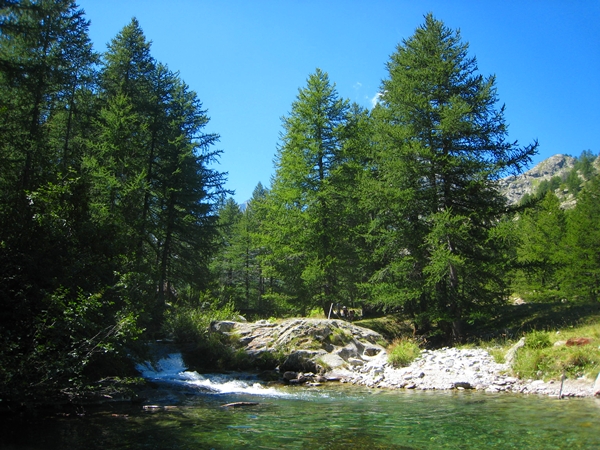 Even the youngest member of our group, a 1-year old, was thrilled with this spot: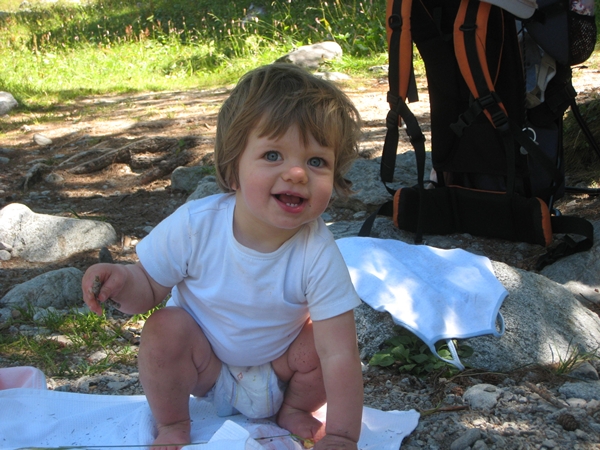 We stayed at the Hotel Chamois d'Or in Casterino, just a few hundred meters from the start of the trails we hiked. I wasn't expecting much from the hotel, which I thought would be extremely basic since it's so high up and close to the hiking, but we were pleasantly surprised. It was indeed rustic and nothing fancy, but we had a nice balcony with a view of the mountains, the bed was firm but still comfortable (at least after a long day of hiking), the shower had great water pressure, and everything was very clean.
The hotel is run by Italian owners (who speak French and English as well) and very child friendly, since they have children themselves. They had already set up a portable bed in our room for our son, and there were a number of children's toys both outside on the patio and inside, in a room adjacent to the main restaurant. And even though our 3-year old eats about as much as an adult, he was not charged for the buffet breakfast, which was 13 EUR per person with a good spread of cheese, cold cuts, hard boiled eggs, fresh bread and croissants, fresh fruit salad (pineapple, peaches, kiwi), homemade tart, various cereals, plain yogurt, juice, and espresso drinks and hot chocolate.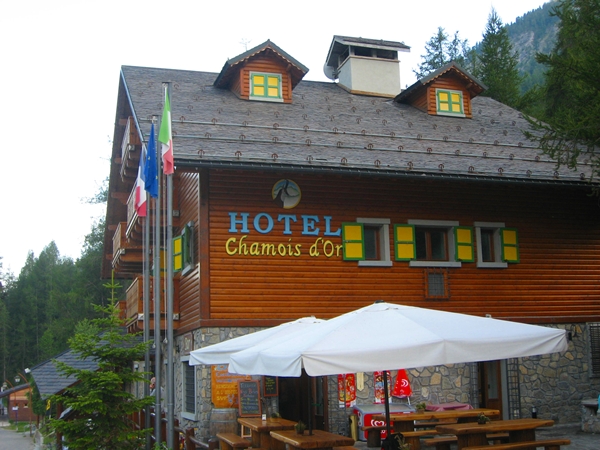 Most remarkable were the dinner menu options, which in addition to some excellent Italian pastas, included well executed French classics such as duck a l'orange and steak with morel mushroom sauce and foie gras: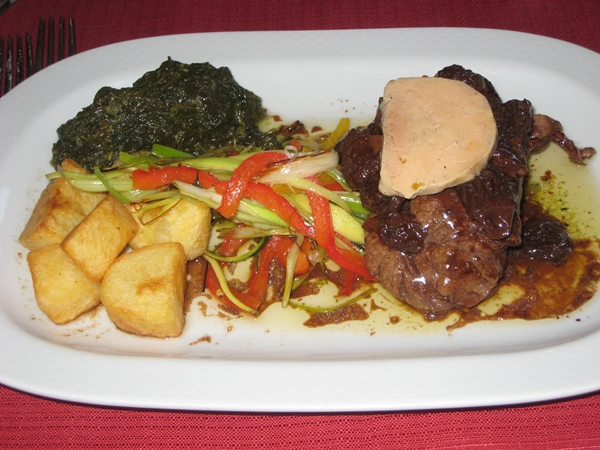 If you go:
The best time to visit weather-wise is June-September, when days are warm and mostly dry.
The closest airport is Nice Cote d'Azur. From Paris, Easyjet offers flights for around 100 EUR roundtrip.
From the airport, take the A8 towards Monaco, then the E74 (which is not well signed–follow the signs for Ventimiglia to get onto it) then signs to Saint Dalmas de Tende and then to Casterino
Saint Dalmas de Tende is a good place to stock up on provisions if you are renting a cottage (gite) instead of staying in a hotel. If you are staying at a hotel in Casterino, be sure to buy a sandwich and take water with you (tap water is drinkable) before hitting the trails.
If you're staying at Hotel Chamois d'Or and don't have a European credit card, bring enough cash with you to pay for your room and meals there, as their machine is unable to process credit cards with only magnetic stripes.
Be prepared with plenty of coins for the French toll booths. While the toll booths do accept credit cards, we were unable to get any of our U.S. magnetic stripe cards to work. If you have a credit card with a chip, as most European credit cards do, you should be able to use it.
Make sure your rental car can handle windy mountain roads well and isn't too big, since the road to get to the hiking trails is narrow.
If you enjoyed this, please follow TravelSort on Twitter, like us on Facebook or become a Member to be alerted to new posts.