When I'm planning a trip to a new destination where I'll actually be spending time, there are a few things I look for. For me, travel isn't about seeing museums or statues. I can easily "visit" a destination through Google and experience it in that sense. Instead, for me, it's about the people, the culture, the vibe, and to a certain degree the food (I'm not much of a foodie, so what interests me more with food is finding a local restaurant where I can observe locals in their element).
Sadly, I'm not a very good planner, even when visiting new destinations. I usually spend the first day wandering aimlessly, seeing where it takes me, and I often find that works especially well in giving me an unbiased overview of the city. That evening I'll often talk to the concierge and plan out my next day, so that I can see the most "touristy" things too.
I might as well provide a few examples of some memorable travel experiences, most of which I just randomly stumbled upon:
Stanley, Hong Kong
Most of you have probably heard of Stanley Market, one of Hong Kong's most popular markets. It's about an hour bus ride from central Hong Kong, and I remember during my first trip there being sorely disappointed. It's entirely a tourist trap, in my opinion. However, what I discovered and really liked was the area around the market, which was incredibly scenic and relaxing, a stark contrast to Hong Kong's hustle and bustle. It's also interesting in that the area is mostly inhabited by ex-pats, showing a different side of the Hong Kong living "experience."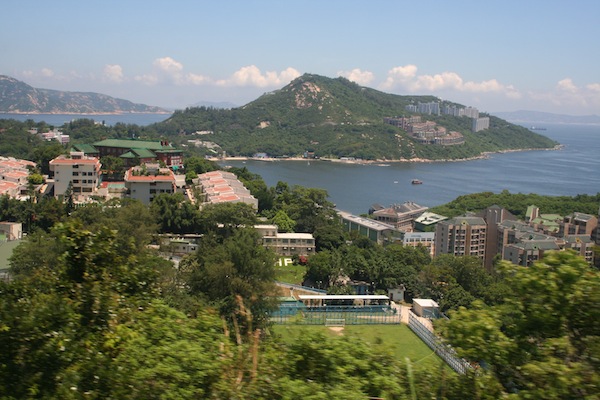 Bumbu Bali, Hong Kong
One of the issues I always have when traveling to Bali is that I rarely leave the hotel. It's my favorite place on earth to relax, and given the abundance of food on the premises and ease of just walking there, I rarely feel like leaving the hotel. During my last trip I ventured out to Bumbu Bali, which was incredible. The food was great, but more than anything else I enjoyed the ambiance, given that they had Balinese music and dancers, along with a very "jungle" feel. In terms of ambiance, it's one of the most memorable meals I've had.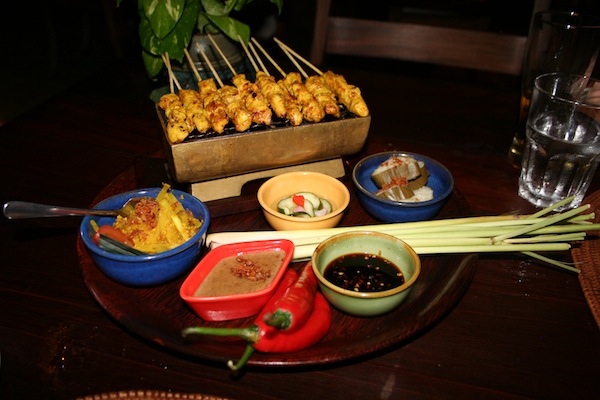 Queenstown, New Zealand
Queenstown as a whole is a city I stumbled upon by accident. When I went to New Zealand a few years back everyone recommended Christchurch and Auckland, which left me slighly disappointed, frankly. I decided to spend a couple of days in Queenstown, based solely on the fact that there was a Crowne Plaza there and the pictures looked nice. While others seemed indifferent about Queenstown, I thought it was one of the most beautiful places on earth, and can't wait to return.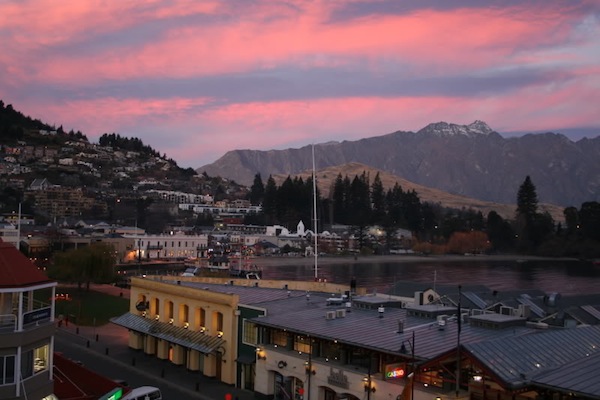 Anyway, as I get ready to embark on a pretty nifty, near two-week journey around the world (and trust me, for me that's an incredibly long trip), I figured I'd try something new. TravelSort has recently launched TravelSort Answers for members who want to get answers from TravelSort's destination experts and fellow travelers.
In mid-May I'll be visiting several destinations, and figured I'd ask y'all for ideas. Instead of aimlessly heading to the city and hoping for the best, I'll ask one question for each destination, and am hoping you can provide me with some suggestions. For each question I'll pick the most popular answer, and over the next month or so as I visit the destinations, take advantage of the advice. I'll have a follow up post at that time sharing my experiences.
My questions are as follows (and please respond to the questions at their respective links below):
1. Where can I find the best satay in Singapore? Singapore Airlines has made me an absolute sucker for satay, so while I've had some bad imitation satay here in the States, I'd love to have some authentic satay when I'm in Singapore again.
2. What's the best place to have breakfast in Paris? It doesn't have to be anything fancy, maybe just a bakery, but I'd like to eat all the croissants that my heart desires at least one morning.
3. Where can I find the best, most reasonably priced Malaysian cuisine in Kuala Lumpur? I've never been to Malaysia before, though based on the little Indonesian food I've tried, I'm a fan. I'd love some suggestions for a local restaurant that isn't too expensive.
4. What should I definitely not miss while in Melbourne? I've never been to Melbourne before and am quite excited to finally visit, so I'd love to have some suggestions as to what I have to see. The less obvious, the better!
5. Which restaurant in Sydney features the best views of the Harbor? I'm a sucker for good views, and while I've been to Sydney before, I don't remember dining at any restaurants near the water. Even if they are tourist traps, the views are spectacular.
Please submit your suggestions by Saturday, May 14, as that's when my next major trip starts. You can also vote on others' answers (sorry, not your own!) and the answers will be ordered in terms of votes. I'll visit the most popular suggestion for each city, and will be sure to report back on it. Furthermore, whoever provides the best suggestion of all my questions (based on my actual experience after the trip) will win a free award travel consultation for one person through my award consulting business, Points Pros, sponsored by TravelSort and me. I'll announce the winner on June 14.
TravelSort is also awarding a $400 prize to the member who writes the most high quality answers by May 31, so you could be looking at a nice getaway if you have great advice to share.
The full details on both of those promotions can be found here.
With all that out of the way, I'm ready to hear some suggestions, please!
Check out and apply for the Best Travel Credit Cards.
If you enjoyed this, please follow TravelSort on Twitter or like us on Facebook to be alerted to new posts.
Become a Member to find your perfect luxury or boutique hotel at up to 50% off: TravelSort Hotels