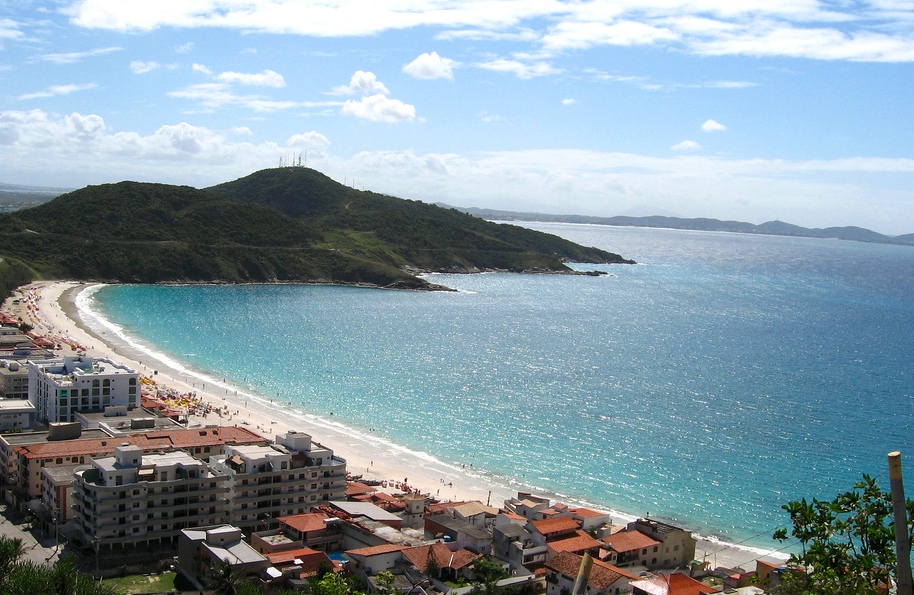 Why Go
Rio de Janeiro might be most famous for Carnival, its annual Mardi Gras-on-steroids festival of excess and unapologetic hedonism, but the reasons I love this Brazilian beach city have nothing to do with any parade. From the awe inspiring jagged mountain vistas – even the favelas, or slums look beautiful, particularly at night – to the invitingly luxurious beaches, from the hole in the wall churrascarias to the best sushi this side of Japan, and from the coconut water to the caipirinhas, Rio is by far one of the most dynamic, energetic, and joie de vivre-filled places to which I have ever been.
Insider Tips
Visiting Rio in winter is an incredibly effective way to cut down on the cost of your trip. Plane tickets in their winter months (our May, June, and July) are less than half the price they are in summer, and the weather hovers around 80 degrees regardless.
The best way to eat an amazing local meal without spending a fortune is to lunch at one of Rio's many pay- by- the- kilo restaurants, which are essentially the gaucho version of a Whole Foods salad bar. The offerings at these buffets are always fresh and authentically Brazilian, though this often means the cashiers don't speak any English. In the event you get lost in translation, the cashier wants you to pay for your meal after you've eaten.
Though South America generally has a reputation for being cheap, and you can certainly find bargains, you should generally expect to spend about what you would on food, drink, and clothing in a big U.S. city (e.g., Los Angeles or New York), so set your expectations accordingly.
Cab drivers can be a bit dodgy in Rio, particularly if they think you don't know your way around. If your hotel offers transportation to and from the airport, take them up on it. I would also advise taking a good look at a city map before getting into any cab, as well as bringing said map along with you wherever you go. Also, picking a place to stay in Ipanema or Leblon will save you a lot of money in terms of cab fare (not to mention the aggravation of being cheated!) as most of the best restaurants, shops, bars, and clubs are located in these two neighborhoods.
Though safety concerns in Rio are, in my opinion, grossly over exaggerated (I heard numerous stories about friends of friends of friends who got shot and/or robbed of their kidneys), it's best not to wear anything too flashy while in town. Jewelry should be cheap and sparse, and purses should be of the kind easily held near the body at all times. This dressed down approach will also help you fit in with locals, who won't often be seen sporting five-inch stilettos and a ton of "bling" for a night out at the bars.
Every Brazilian cocktail is made with a ton of sugar, so beware the sugar-induced hangover! Another alcohol-related warning to heed is that cachaca – the ubiquitous liquor found in just about every drink, which locals also enjoy as shots – can have an alcohol percentage almost twice that of vodka.
If you're visiting the city for New Year's Eve, be sure to pack an all-white outfit, as it's the required uniform by custom for the evening's celebration. Also, make sure to be near the beach (any beach) at midnight in order to witness one of the best fireworks displays you've ever seen.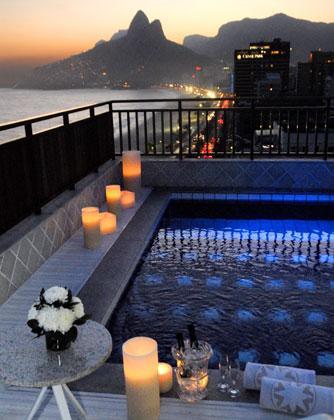 Where to stay
Best Westerns aren't exactly known for their luxurious offerings, but the Best Western Sol Ipanema is almost an exception. Ideally located beachfront in Ipanema, this hotel can be quite a bargain with two exceptions – New Year's Eve and Carnival. During those two weeks, prices skyrocket across the board in Rio, and this hotel is no exception. Nonetheless, it still remains a decent deal, especially given its proximity to all things fabulous in Rio. The rooms are clean and average in terms of size, décor, and amenities. The rooftop bar is not just a great place to grab a drink at sunset; it's also an ideal location for panoramic photography.
What to eat
I stumbled upon Gula Gula in Ipanema by accident on my first day in Rio, and I've never been happier with an impromptu restaurant choice. The food, which I would describe as haute Brazilian, is simple, elegant, and yet decadent at the same time. I took a chance on the special of the day, a very Brazilian meat-centric dish, and it was literally the best meal I've ever had. My dining companion and I enjoyed the restaurant so much that we went back twice in one trip! Don't expect to see a lot of fanny packs as you dine, as Gula Gula is much more of a local spot than a tourist trap. The restaurant is great for lunch or a casual dinner, and though reservations aren't required, they might be helpful in securing a table on the quaint patio.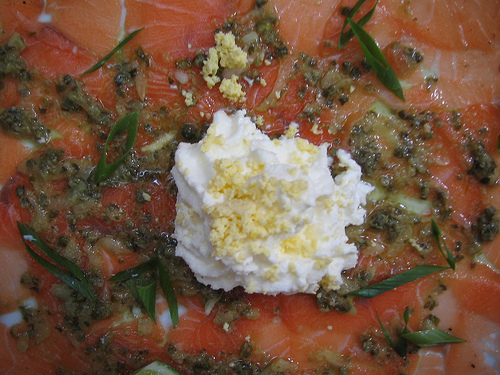 It may seem counterintuitive to eat sushi in South America, but Brazil actually has the largest Japanese population outside of Japan. Thus, Brazilian sushi is well worth a taste, and for the crème de la crème there's no better spot than Sushi Leblon. As you sip smooth sake and chopstick your way to raw fish bliss, you can enjoy some top tier people watching – Sushi Leblon is a hot spot for Brazilian celebrities and high society types. During my last visit, I spotted a few American celebrities there as well, but was much more excited by the Portuguese ringing in my ears from all corners of the restaurant. Try the mushroom appetizer – I still dream about this dish! I'd also recommend booking your reservation as far in advance as possible, particularly if you'd like a highly coveted patio table. Any hotel concierge should be able to help you with this prior to your visit.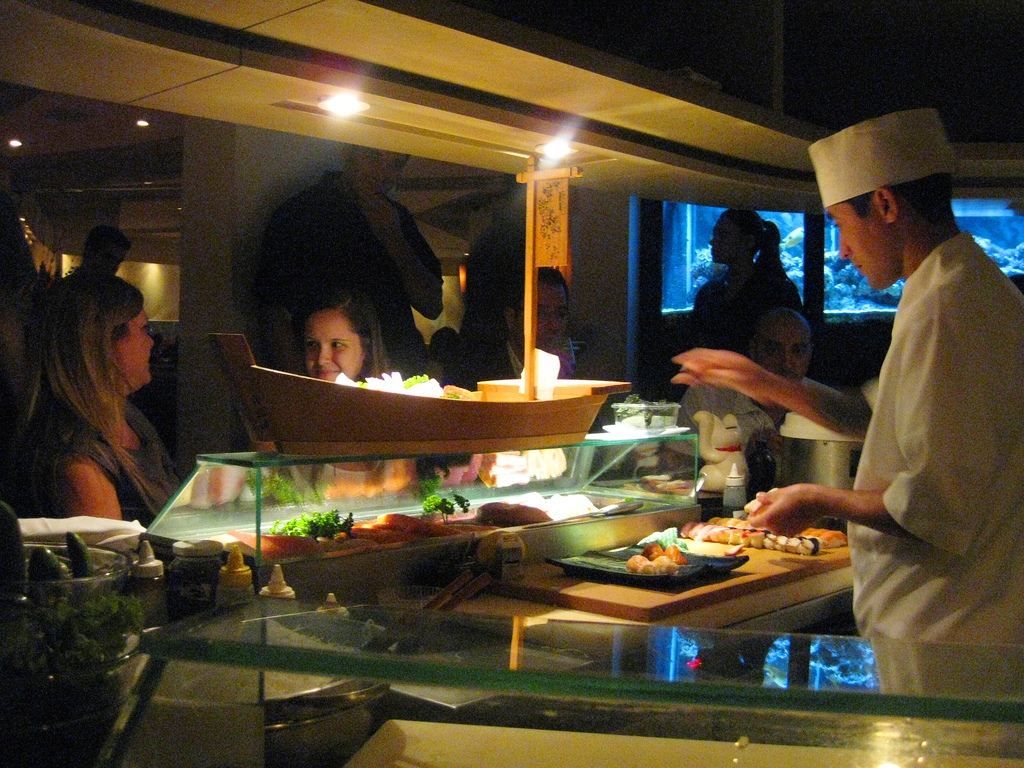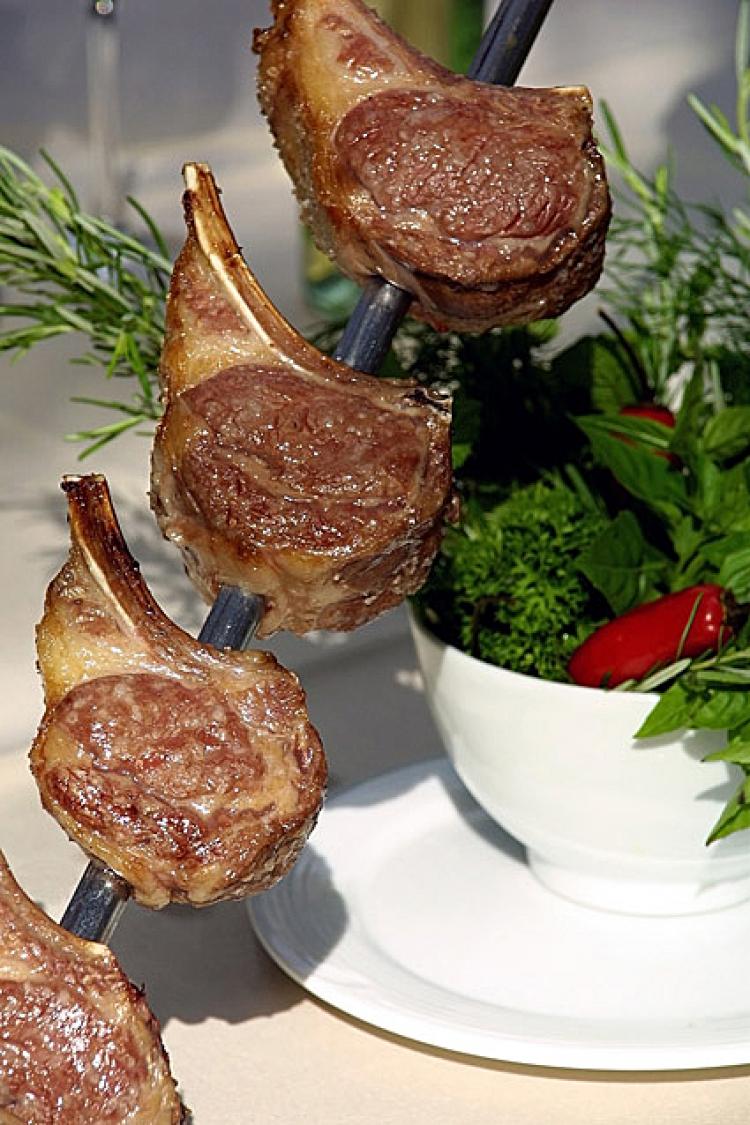 You can't go to Brazil without dining at a churrascaria, and though I prefer the hole in the wall, locals-only types of establishments, it can be very difficult to communicate with their Portuguese-only speaking servers in what is essentially a very interactive meal. For this reason, I picked Porcao for my inaugural Brazilian barbecue experience, if for no other reason than that the English speaking servers could help me through the process.
If you've never been to a churrascaria before, there are a couple of things to keep in mind. For starters, you'll be given a small card when you sit down to eat. One side will be green, and the other red. As you dine, servers will make their rounds throughout the restaurant carving delectable bites off of a variety of barbecued meats. If you want them to serve you some meat every time they go around, simply place your card green side up. If you need a break or are about to explode from gluttonous meat consumption, flip your card over so that the red side faces up.
Though Porcoa also offers sushi, salads, and local vegetable dishes, this isn't really a place for vegetarians as the restaurant's clear strength lies in its barbecue. Keep in mind that this is basically the Times Square equivalent of a churrascaria – you'll get the general idea and a decent meal but without the authentic atmosphere of one of the more locally oriented barbecue joints.
What to see
Who knew that the largest art deco statue in the world is in the likeness of Jesus Christ, or that it sits 2300 feet above sea level on Corcovada Mountain? The Christ the Redeemer monument, which took nine years to build and was completed in 1931, can be reached by taking a taxi to Cosme Vehlo train station, at which point you can take the 20 minute train up Corcovada for R$36 round trip. Even if the religious implications of the statue don't impress you, the views will, and this is a great place for photography.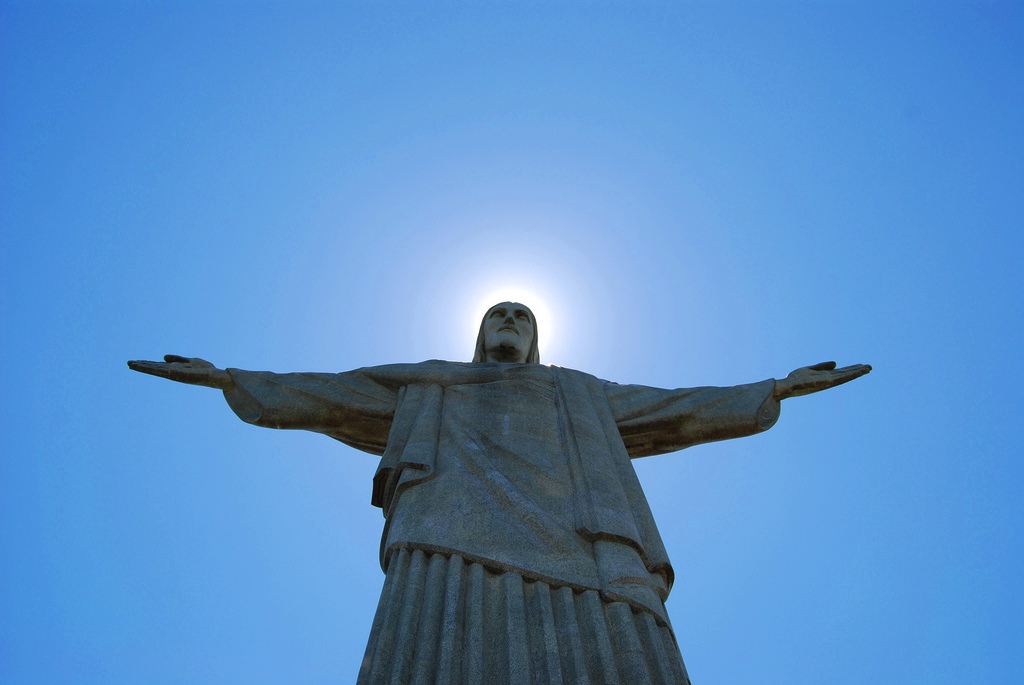 Rio is known for its beaches, so if your perfect day involves lazing by the ocean, head out to Joatinga Beach. It's a beautiful gem of a beach that is fast becoming popular, so make it a priority to take the 20 minute drive out for a semi private romp, particularly if your trip is a romantic one for two.
If surfing is more your style, Prainha Beach is widely believed to be the best surf spot in Rio. The waves are not for beginners, and tourists should be careful not to offend the local surf addicts who frequent the beach.
As you probably know, football, otherwise known as soccer by us Yankees, is a national obsession in Brazil. Rio itself has four teams – Botafogo, Flamengo, Fluminense, and Vasco de Gama. While in Rio, I got confused as to the differences among them all (something like the Mets vs. the Yankees), but it matters little which team you're watching as long as you're watching them with the throngs of screaming fans at Maracana Stadium. The impressive structure, which was originally built in 1950 for the fourth World Cup, is going to be the centerpiece of the 2016 Olympics, making for all the more reason to reserve your bragging rights by catching a game before the big games. It can be a little confusing to buy tickets, but it's best to get them through an agency such as World Travel Guide (worldtravelguide.net), as they'll help you navigate not only the ticket buying process but also the overwhelming game day experience as well.
Just looking at pictures of Sugar Loaf Mountain gives me goose bumps, so you can only imagine how it feels to watch the sunset with a caipirinha in hand from the top of this natural wonder. Take the cable cars, which run every half hour from 8am to 10pm for R$30, and enjoy a stop at Urca Hill en route to the 1,299 foot high Pao de Acucar peak. This mountain climb may seem like a clichéd and rather touristy adventure, but the astounding views are well worth it.

Though it sounds like something from out of a science fiction novel, Petropolis is actually just the Rio equivalent of the Hamptons. Many well-to-do Rio natives enjoy second homes in what was once the Imperial City, home of the Emperor. The Emperor's Palace, now a museum, is worth a peek, as is the cathedral in which his tomb is housed. The most important part of a trip to Petropolis, however, is a stop at the famous empanada place, which seemingly has no name but can be found by simply asking directions to…the empanada place. It's a 2 hour bus ride, though I recommend renting a car for the trip as the route is breathtakingly scenic.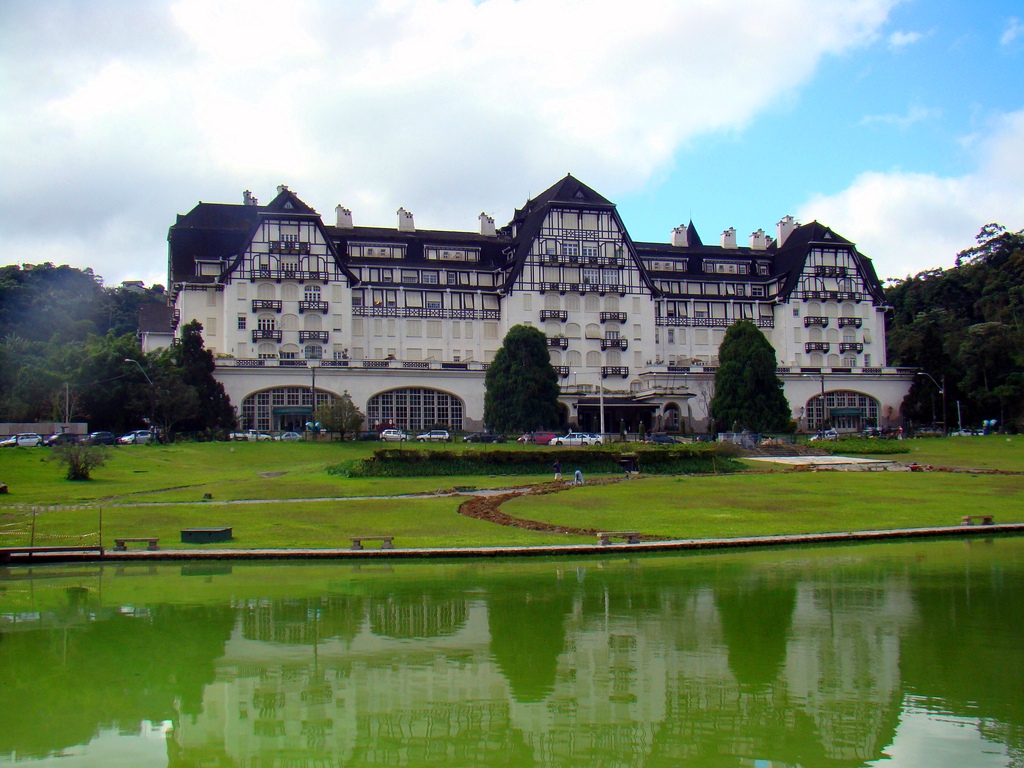 Photos: marcusrg, Best Western Sol Ipanema, Erin Bunch, gTunes, Porcao Rio Churrascaria, Paul Mannix, Rodrigo_Soldon