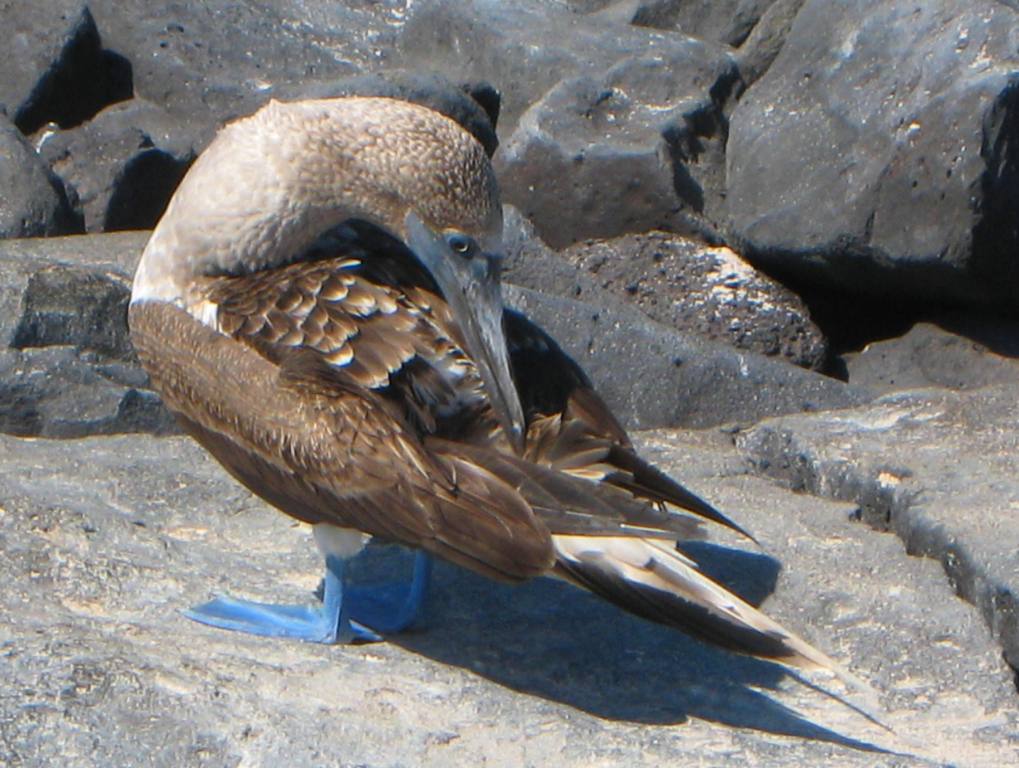 The Galapagos might at first blush seem an unlikely trip for me: I'm not a birdwatcher, and I'm lucky if I remember to bring my camera, let alone use it. But no matter. This is the kind of once-in-a-lifetime trip that imprints so many wonderfully vivid memories of incredible, fearless wildlife up close that you'll either make friends and relatives insanely jealous or have them rolling their eyes as you rave about your trip to them for the hundredth time.
While it's possible to travel around the Galapagos archipelago yourself, I wouldn't recommend it—you simply won't be able to cover as much ground or go to many of the areas, since the Park Service strictly limits access in many places to small groups led by trained and certified Galapagos National Park Naturalists. Several companies offer cruises among the islands, but Lindblad Expeditions has one of the best reputations, in terms of the quality of their naturalists, incredible onboard service, their partnership with National Geographic, and their commitment to environmental stewardship. This obviously doesn't come cheap, but it's worth saving up for.
We sailed on the National Geographic Endeavour, a photographer's expedition cruise, which in addition to naturalist guides featured professional National Geographic and freelance photographers leading photo-oriented hikes and providing helpful tutorials. Although this photography expertise was mostly lost on us, everything else, from the naturalist-led hikes and snorkeling expeditions to the service on board and friendly other guests was fantastic.
Even on our very first hike, we were treated to up close views of not only the ubiquitous land iguanas (several close calls of almost stepping on them, since they can appear to be part of the rocks they lie on) and Galápagos sea lions, but also albatross and blue footed boobies.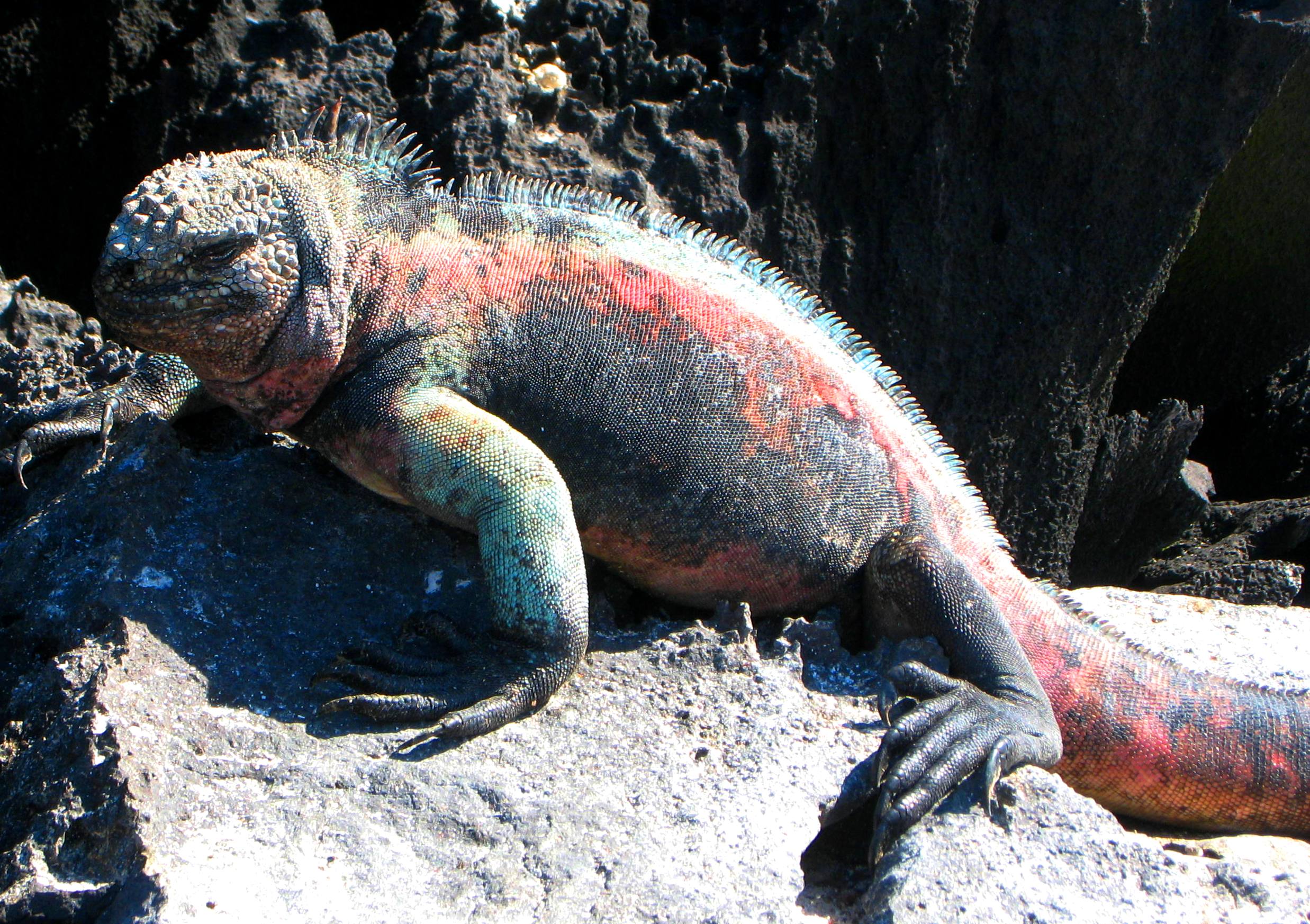 Floreana Island
Isla Floreana comes with quite a history. In earlier times, sailors and whalers came here to replenish their water and food supplies (the latter, unfortunately, with the Galápagos tortoises, which were kept alive as a source of fresh meat). There's a "Post Office Barrel" that dates to the late 1700s, where sailors left mail to be picked up by subsequent visitors who were passing through and able to hand deliver it to the addressee. Even today visitors can do this, although we didn't actually attempt to send any postcards this way. Our expedition leader, Paula Tagle, also related an incredible (but supposedly true) tale involving a toothless dentist who eloped there with his lover from Germany, and then became involved with a self-proclaimed countess who came there with two boyfriends.
In the morning, Champion Islet provided clear, warm water and perfect snorkeling conditions to explore the underwater realm, with its playful sea lions, king angelfish, yellow-tailed surgeonfish, pompanos, Moorish Idols, and rainbow colored parrot fish.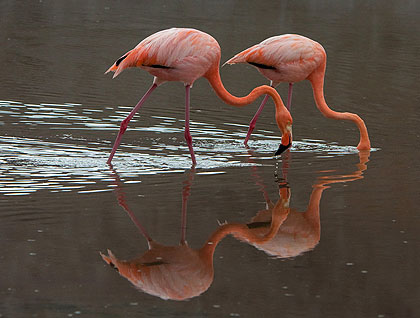 In the afternoon, we hiked around a brackish lagoon populated by flamingos, who were engaged in mating calls. Across the island, we reached a white sand beach, the site of sea turtle nests. Sadly, a very small percentage of baby sea turtles ever make it to the water—many are preyed upon during even this short distance across the sand. Abutting the beach were craggy lava rocks populated by striking red and orange Sally lightfoot crabs.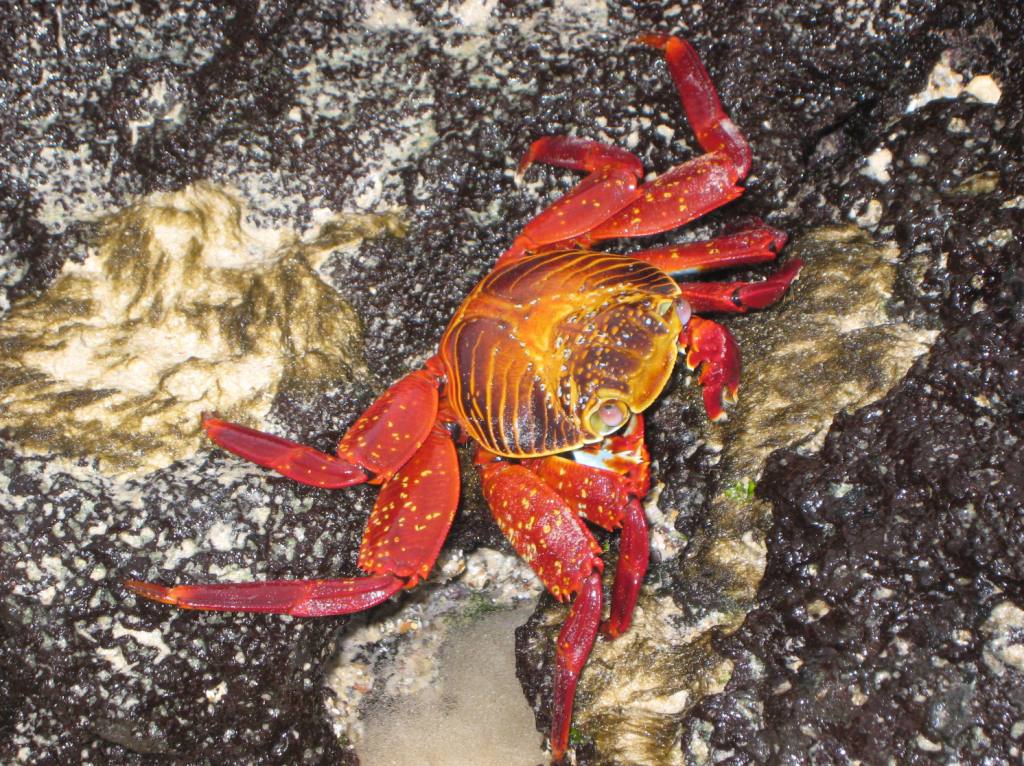 Santa Cruz Island
On Santa Cruz Island, the most populated island of the archipelago, we visited the Charles Darwin Research Station (CDRS) and saw what many associate with the Galapagos: the giant Galapagos tortoises. In collaboration with the National Park Breeding Center, CDRS has managed to save the giant tortoises, which were on the brink of extinction due to goats that depleted the vegetation that the tortoises relied on for food and shelter. To date, 1800 small tortoises have been repatriated and are now reproducing in the wild.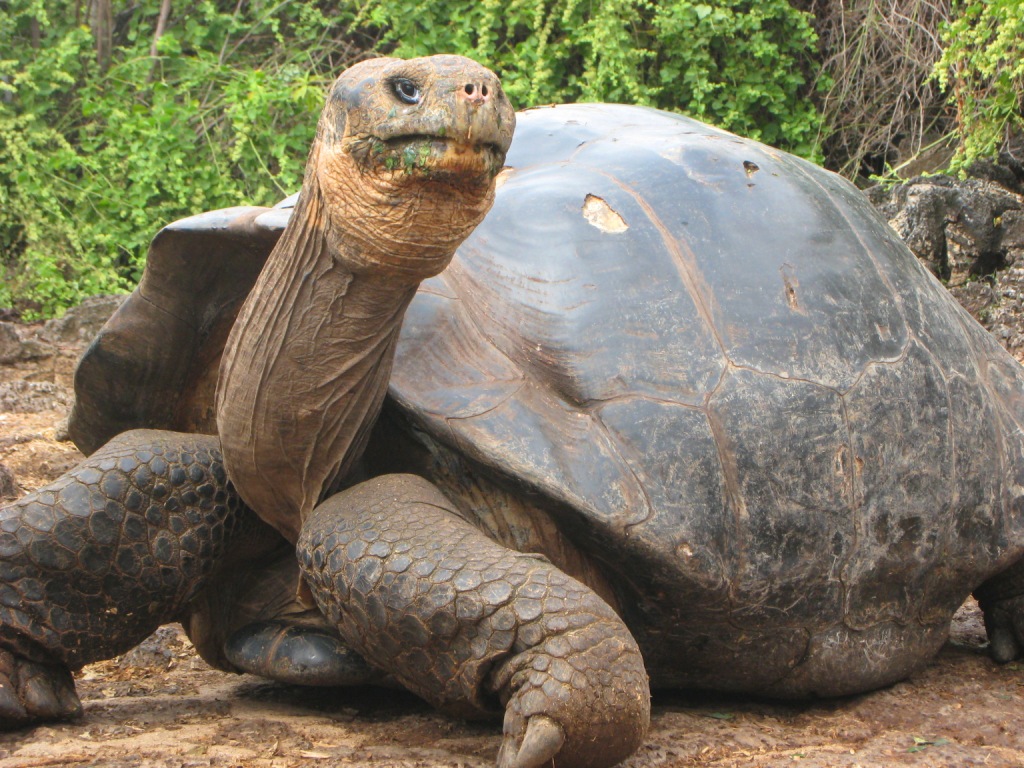 If you've visited the Galapagos with Lindblad Expeditions, what was your experience?
Related Posts
Traveling with Kids to the Galapagos
Seychelles Award Travel with Miles and Points and Where to Stay