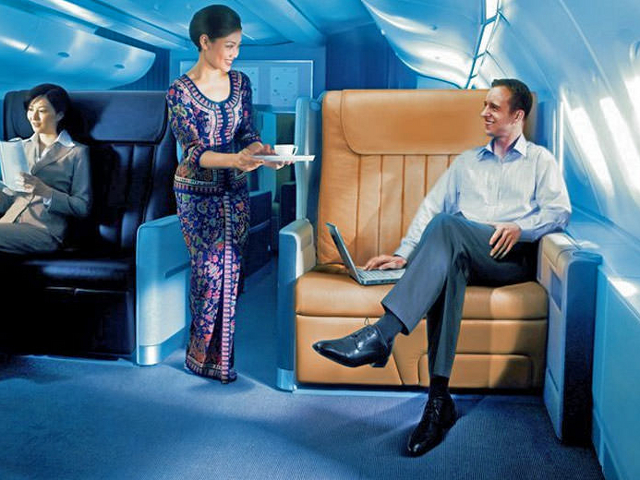 Frequent flyer award tickets are great if you can find award availability for your dates, but what do you do when:
You still need to earn more miles or points to fly your first choice airline?
There's no availability on your preferred date?
There's only one award seat available for your first choice date/route but there are two or more of you flying?
This is where you need a backup plan. But which frequent flyer programs and other options are good for booking backup tickets, without incurring expensive cancellation fees? Here are my recommendations, akin to what I advise clients of my
Award Booking Service
:
1. Singapore KrisFlyer
Cancellation fee: $30 ($75 if cancelled less than 24 hours prior to departure)
If you have Singapore KrisFlyer miles, or AMEX Membership Rewards points or SPG points (both of which transfer to Singapore KrisFlyer) and your backup award can be booked with KrisFlyer miles, this is one of the best options. It's hard to beat a $30 cancellation fee, and I view this as great value for preserving the backup option.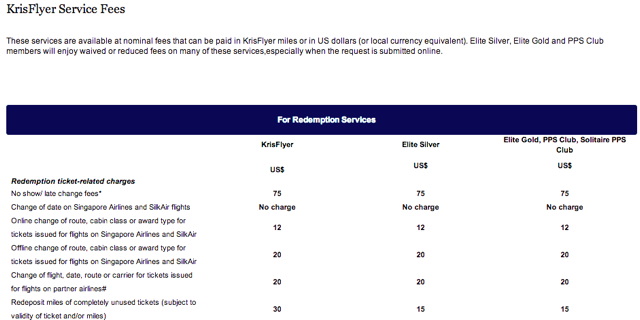 2. British Airways Avios
Cancellation fee: $40
British Airways does charge high fuel surcharges on British Airways flights (except from Brazil, where the law prohibits them) but Avios are still useful for many shorter intra-region flights, such as domestic U.S., U.S.-Canada, intra-Asia, intra-Australia etc. flights. And in addition to there being no close-in ticketing fees, the cancellation fee of $40 (when done online) is very reasonable.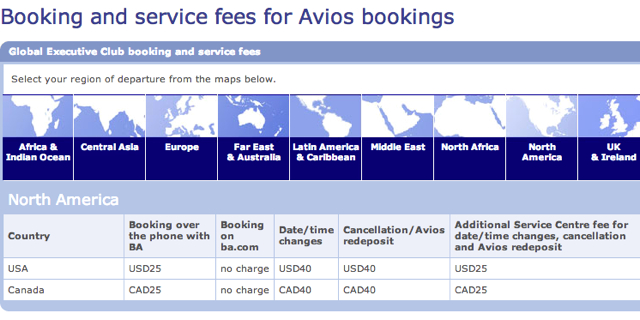 3. Lufthansa Miles & More
Cancellation fee: $60
This is a less likely backup option unless you fly many paid Lufthansa Group flights and have racked up plenty of Miles & More miles through this, or got approved for the Miles & More credit card when the signup bonus was 50,000 miles (now only 20,000 miles). Still, the $60 cancellation fee, while double that of Singapore KrisFlyer, is a bargain compared to the non-elite cancellation and redeposit fees of U.S. airlines. Also see
Best Way to Use Lufthansa Miles and More Award Chart
.
4. Alaska Mileage Plan
Cancellation fee: $75, if made online
I'm not fond of the $25 Alaska Mileage Plan non-refundable partner booking fee, which you'll pay to book any award involving an Alaska Air partner, such as Cathay Pacific, Emirates, Qantas, British Airways, AA, Delta, etc., but at least the cancellation fee is less than for the U.S. legacy carriers such as American, United and Delta.
5. Paid Fully Refundable Ticket Booked Directly with Airline
If you really need a particular date, sometimes your only backup option will be a paid ticket, with you monitoring award space closely in the days prior to your flight to see if an award becomes available. The good thing is that if you book a refundable fare directly with the airline, you can often cancel with no cancellation fee. Just make sure you book directly with the airline and NOT via Expedia, Orbitz, Travelocity, etc. since the fares through them are typically not refundable after 24 hours. If the Web site is problematic (for example Cathay Pacific's new Web site had serious issues when I tried to use it for a client award booking to Bali) then just call the airline to book it.
6. Have Elite Status in the Frequent Flyer Program
If you have elite status with an airline and the airline's frequent flyer program enables you to book your desired backup flight, that's a good way to avoid change and cancellation fees. For example, for United MileagePlus, even though
United increased award ticket change and cancellation fees for non elites
on June 19, United MileagePlus Premier Platinum, Premier 1K and Global Services members still are able to make all changes, cancellations and close-in bookings with no fee.
Similarly, change and cancellation / redeposit fees are waived for American AAdvantage Executive Platinum members using miles from their own account.
7. Get the Change or Cancellation Fee Refunded with the Barclays Arrival Card
Even with the relatively low fees above for Singapore KrisFlyer, British Airways Avios and Lufthansa Miles & More, put the fee on the
Barclays Arrival Card
so that you can receive a refund in the form of a statement credit using the "redeem miles" option after you've earned the 40,000 miles bonus. This is even more important if for some reason you can only book a backup option with an expensive change or cancellation fee.
Bottom Line:
Have a backup plan if you can't initially find the award availability you need for a given date or given number of seats
Book backup tickets to minimize change/cancellation fees: either as an elite, with a program with low cancellation/redeposit fees, or a fully refundable ticket booked directly with an airline
In all cases where you pay a fee to change or cancel a backup option, use the Barclays Arrival Card to pay the fee so that you can get the fee refunded as a statement credit, thanks to the "redeem miles" option. Remember to do this within 90 days of paying the fee–see Barclays Arrival Card Review
What's your favorite way to book backup flights for your frequent flyer award tickets?
Related Posts