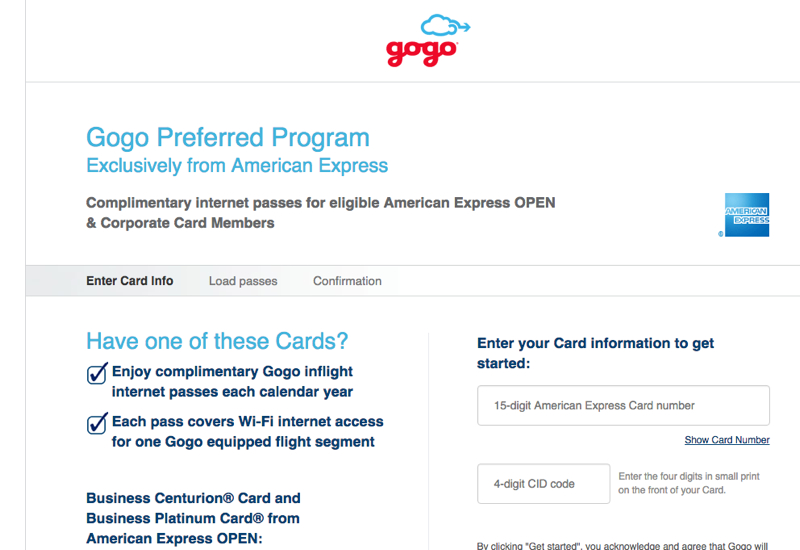 Get Free Gogo WiFi passes with your AMEX Business Platinum card. It can be used for free Gogo WiFi aboard any domestic or international flight equipped with Gogo WiFi. This benefit, which was added earlier this year, is in addition to free Boingo WiFi access, which is handy if you've already left the lounge and are waiting at a gate where there's Boingo WiFi.
Here are the details:
1. Go to the Gogo Preferred Program page
You'll need to enter your AMEX card number and security code to confirm your eligibility. Eligible AMEX cards are:
Business Centurion AMEX
Business Platinum AMEX
Corporate Centurion AMEX
Corporate Platinum AMEX
Corporate Gold AMEX
Executive Gold Corporate AMEX
2. Your Gogo WiFi Benefit Depends on Your Card
Centurion members are eligible for unlimited passes, Platinum members are eligible for 10 Gogo WiFi passes per calendar year, and Gold members are eligible for 5 Gogo WiFi passes per calendar year.
3. If You Already Have a Gogo Account, Create a New One for Your AMEX Passes
If you already have a Gogo account, you'll likely want to create a new one to use your Gogo Pass, log into your Gogo Account and select to use an American Express Internet Pass.
While we do very little domestic flying, and I'll confess I've been mostly frustrated when trying to use Gogo WiFi because of how slow it's been, at least with free passes you have nothing to lose.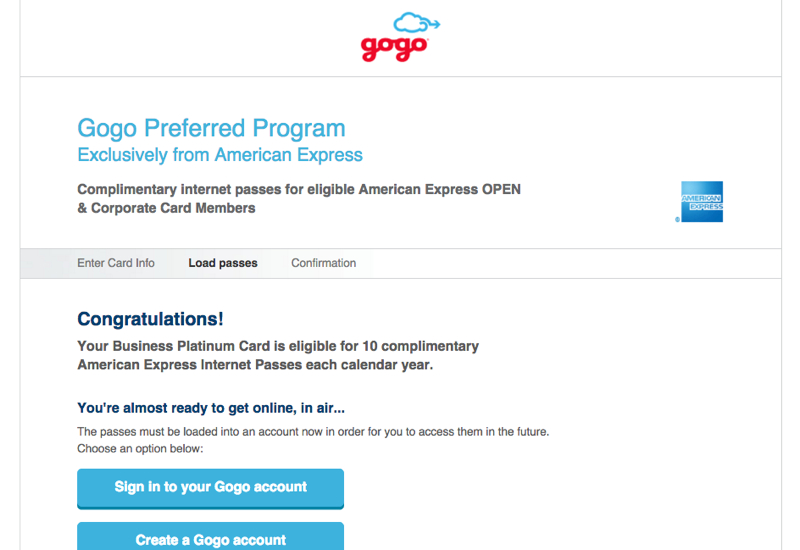 Have you signed up for free Gogo WiFi passes with your AMEX Business Platinum, Centurion or Gold card?
Related Posts