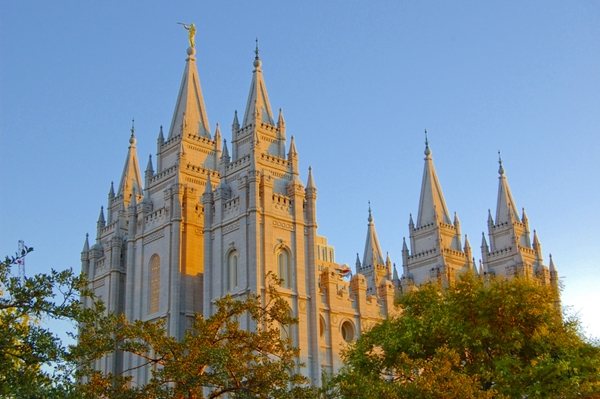 Why Go
Lying at the base of the majestic Wasatch Mountains, Salt Lake City is Utah's capital and largest city. Salt Lake City's downtown is highlighted by the majestic Mormon Temple, a unique and beautiful structure located at the center block of the city.. Salt Lake City is noted, and rightfully so, for its year-round outdoor activities. Featuring numerous world-class skiing facilities, Salt Lake City residents are never more than 45 minutes from one of 7 world class skiing destinations. Residents and visitors will also find some of best fishing and boating in the west, with numerous reservoirs, rivers and streams located no more than 30 miles from downtown SLC. Great hiking and biking trails also await the outdoor enthusiast.
With all these great outdoor pursuits, it's easy to work up a healthy appetite, and Salt Lake City doesn't disappoint. While the city's culinary scene is of course smaller than larger metropolitan areas such as San Francisco and New York, you'll find everything from superbly spiced Mexican moles to delectable authentic Italian homemade pasta to new American using some of the best seasonal and local produce.
Insiders Tips
Reaching downtown from Salt Lake City International Airport is best achieved by car rental or shuttle. If you plan on exploring the city extensively, renting a car is advisable. If you plan on exploring the city by foot, a simple shuttle ride from the airport to your hotel is recommended.
Take advantage of Salt Lake City's convenient and easy to understand grid system. You will find most of the valley's streets run exactly north-south or east-west. It makes navigating the city incredibly simple and direct.
Take a stroll up Capitol Hill. The Capitol Hill neighborhood offers onlookers the most spectacular views of downtown SLC. It's also home to some of the city's most historical buildings, including the state capitol itself.
While the city's drinking laws have become slightly more relaxed, alcohol is still only sold in state-owned stores. Beer and alcohol are served in many restaurants, but food must be ordered if you plan to drink. No more than one drink may be ordered by any one individual at a time. Ordering a second drink after finishing the first is ok.
The best time to visit Salt Lake City depends on your choice of activities. With an average snowfall of 535 inches every winter, thousands of visitors flock to Salt Lake City's fabulous ski resorts. Prime skiing can be enjoyed from January to mid-March. The fall season is absolutely beautiful in Salt Lake City, with temperatures in the 50's, 60's, and 70's. The mountains and canyons provide a beautiful escape to observe the vibrantly colored autumn leaves.
Avoid traffic congestion and take TRAX. TRAX is a two-line light rail system serving the Salt Lake Valley. Providing a smooth and convenient ride between numerous points of interest in the Salt Lake City area, TRAX is a popular choice of transportation among locals. Avoid wasting gas, bypass the bus system and opt for TRAX. The cost for a one-way TRAX ride is 2.25 with a day pass costing $5.50.
Where to Stay
The historic Hotel Monaco is Salt Lake City's finest boutique hotel. With an ideal blend of funk and sophistication, the 225 newly remodeled guest rooms lure visitors with generously sized beds, and marble highlighted bathrooms. One of the hotel's most exclusive offerings is the hosted evening wine hour. Guests of the hotel are invited to meet in the lobby and unwind with a glass of wine after an exhausting day of work or travel. Bambara, the hotel's award winning restaurant, entices guests with it's New American bistro cuisine, combining regional American cuisine with French, Italian and Asian influences. Bambara is open for breakfast, lunch and dinner. Hotel Monaco's chic accommodations and hip vibe contribute to one of SLC's more enjoyable stays. (Rooms starting at approximately 119.00 per night)
As Salt Lake City's only Five Diamond hotel, The Grand America Hotel is easily the city's most extravagant and distinguished hotel. The hotel's massive size and white Bethel-granite exterior make it one of the city's more prominent structures. Entering the hotel's lobby, you'll be greeted by fine marble Italian floors, French furnishings and absolutely gorgeous crystal chandeliers. The hotel's elegant and stunning lobby only hint of things to come. Plush and lavish guest rooms swathe guests in pure decadence. Room amenities include two 32 inch televisions, lighted makeup mirror, hair dryer and digital scale, leather top desk, separate his and hers vanities, and separate shower, deep soaking tub, and separate water close .The Grand Spa and Salon offers numerous sumptuous massages and treatments. Spa amenities include beautifully appointed men's and women's locker rooms, private changing rooms, and separate eucalyptus steam and dry sauna rooms. Towels, lockers and toiletry items are provided to further heighten your experience. Pump iron in the state-modern fitness center or sit back and enjoy a dip in the heated pool. Whatever indulgent treatments you choose, the skilled staff will ensure you emerge relaxed and reinvigorated.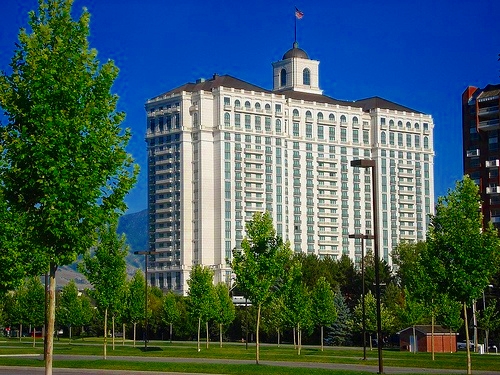 What to Eat and Drink
Mexican food in Salt Lake City begins and ends with The Red Iguana (736 West North Temple). Recipient of countless SLC based food awards; Red Iguana is operated by the friendly Cardenas family. The expertly crafted menu offers everything from burritos to more elaborate and complex fare, such as Parillida. Parillida is a seafood lover's delight, consisting of grilled lobster, shrimp, tuna, scallops and crab, topped with melted cheese. The dish is then garnished with lettuce, tomatoes, cucumbers, jalapenos, and melted butter on the side. As good as the rest of the Red Iguana's menu is, it is their highly acclaimed mole that steals the show. Any of their moles are sure to inspire return visits to Salt Lake City's most revered Mexican eatery. Just be prepared to wait in line, as this culinary hot spot is ALWAYS crowded.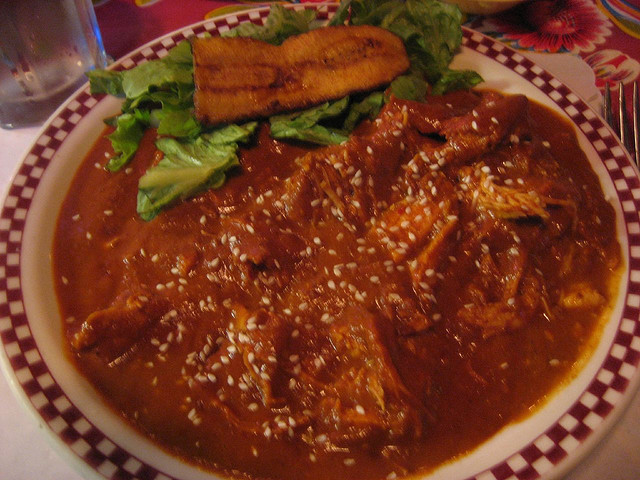 For those looking for a taste of Italy in Utah, Cucina Toscana (307 West Pierpont Avenue) serves authentic Tuscan fare. Responsible for Cucina Toscana's greatness is its charming and affable owner, Valter Nassi. Nassi's passion and genuine love for Italian food is clearly evident in his well-thought out and focused menu. Popular among diners is the Gnocchi Boscaiola; fresh hand made potato dumplings in mixed mushroom cream sauce. If you find yourself vacillating back and forth between menu items, I recommend ordering the Tutta Pasta Cucina Toscana; a sampling of fresh handmade pasta.
Metropolitan (173 West Broadway, 300 South),a restaurant that could just be as easily at home in San Francisco as Salt Lake City, offers patrons a dining experience unrivaled in downtown SLC. Metropolitan is hip and edgy; yet retains a level of sophistication and class generally reserved for restaurants in cities considered much more cosmopolitan than SLC. Featuring " hand-crafted New-American food", Metropolitan's menu focuses on seasonal ingredients. The Braised Bison Short Rib is executed to blissful perfection with sweet potato hash, chanterelle emulsion, baby carrots, and blackberry sauce. The Artic Char is delicious as well, with white bean stew, black truffle shavings, and rosemary oil. Wine connoisseurs will find reason to rejoice with Metropolitans award winning wine list.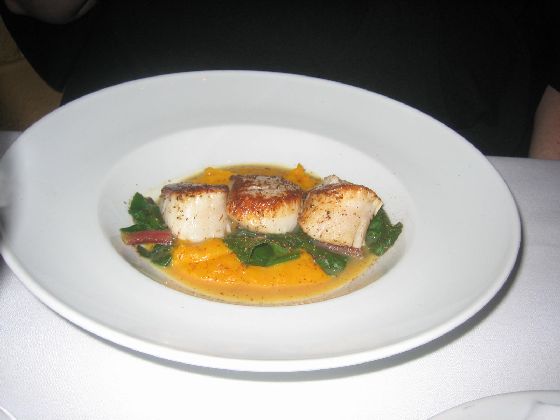 If you are looking to relax and unwind, head on over to Martine Café. (22 East 100 South) Featuring a vast selection of international wines and spirits, Martine Café welcomes patrons with a warm and inviting atmosphere. Don't forget to try the deliciously inventive tapas while you are there.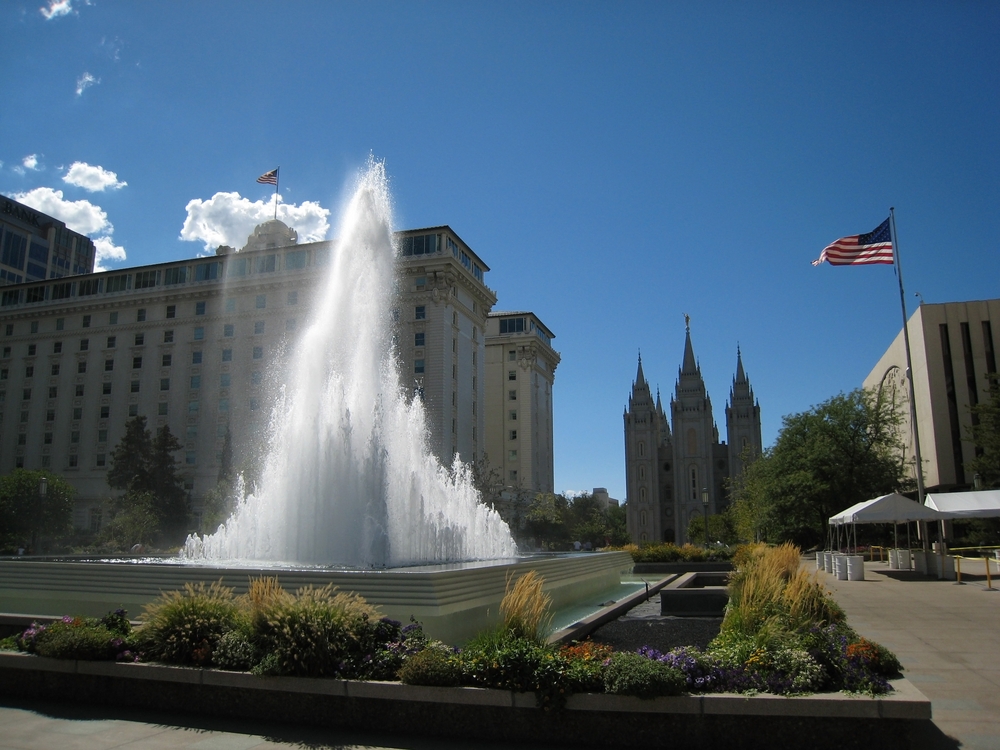 What to See
No visit to Salt Lake City would be complete without a visit to Temple Square. The iconic church complex sits on 10 acres of beautifully landscaped grounds. Welcoming between 3-5 million visitors per year, Temple Square is easily Utah's most popular tourist attraction. The cornerstone of Temple Square is the Mormon temple. While only members of the Mormon church are permitted to enter the temple, visitors are welcome to walk the grounds and observe the beautiful workmanship of this neo-gothic structure. Visitors to Temple Square will want to also take a leisurely stroll around Assembly Hall; a beautiful gothic inspired building used primarily as a venue for free weekend concerts. Close to Assembly Halls sits the Salt Lake Tabernacle; home of the world-famous Mormon Tabernacle Choir. Choir rehearsals are held Thursday evenings and are free to the public. For those looking to trace their family history, head on over to the FamilySearch Center, located on the main floor of the Joseph Smith Memorial Building. The center houses numerous computer stations to aid you in your genealogical quest. As you finish exploring stunning Temple Square, take in dinner at the Lion House, a SLC institution serving fresh and delicious comfort food.
The Downtown Saturday Farmer's Market opens during the month of June in historic Pioneer Park. Fresh and locally grown produce is available from local growers, as is locally baked goods, and locally made arts and crafts. The farmer's market is open Saturday mornings from 8:00a.m. -1:00p.m, and continues through October.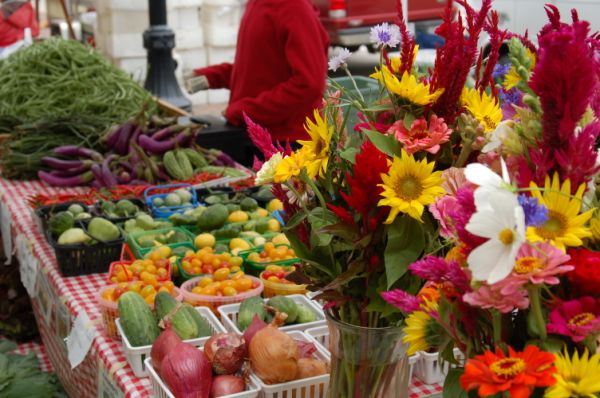 Many outdoor music festivals are scheduled throughout summer and fall. One of the more popular outdoor music events is the Twilight Concert series. Every Thursday during the month of July, crowds reaching nearly 40,000 descend upon Pioneer Park, looking to catch a variety of diverse and popular bands from not only the USA, but from around the world. The Twilight Market, featuring food, beverages and crafts accompany the musical festival. This extraordinary event is free to attend.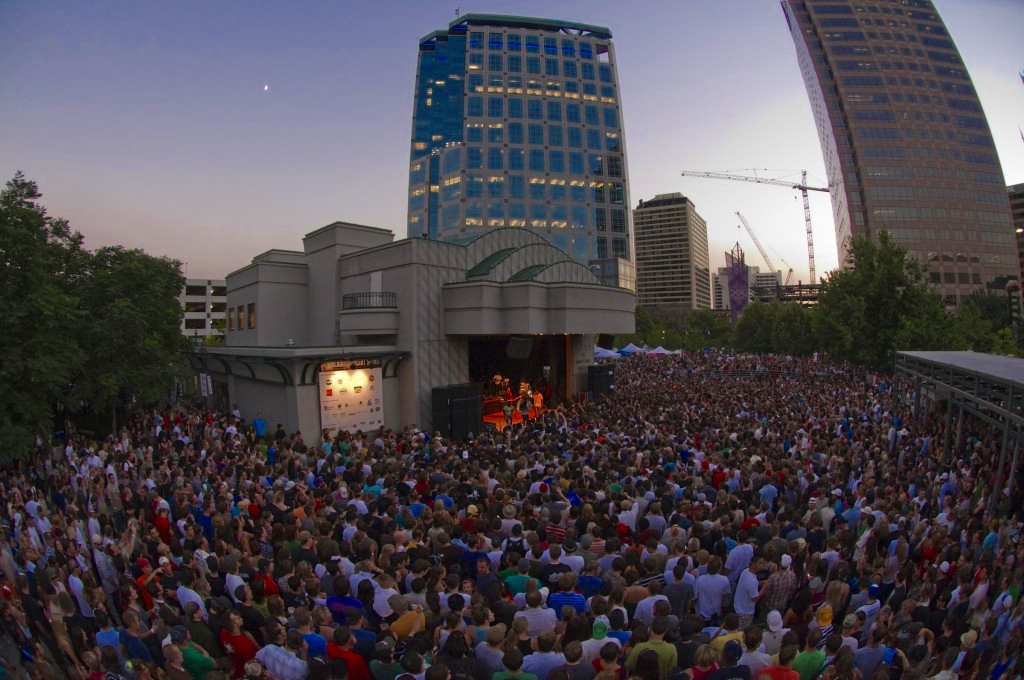 Another excellent destination for the culturally minded is The Utah Museum of Fine Arts, located on the campus of the University of Utah, is the states premier spot for the visual arts. SLC is also home of the acclaimed Utah Symphony Orchestra. Those seeking entertainment in the form of professional dance are sure to find it in the form of Ballet West and Repertory Dance Theater. Two of Utah's professional dance companies residing in the heart of down town SLC.
Popular among Salt Lake shoppers is The Gateway (18 North Rio Grande Street). With over 130 stores and restaurants, The Gateway is SLC's premier open-air mall. You'll find fashion conscience consumers perusing the isles of the many chic clothing retailers lining the mall's sidewalks. During the summer months you'll observe children playing in the mall's water fountains. The water fountain show takes place every 30 minutes, and draws quite an impressive audience. While shopping at the Gateway can get quite chilly during the winter, fire pits are located throughout the mall.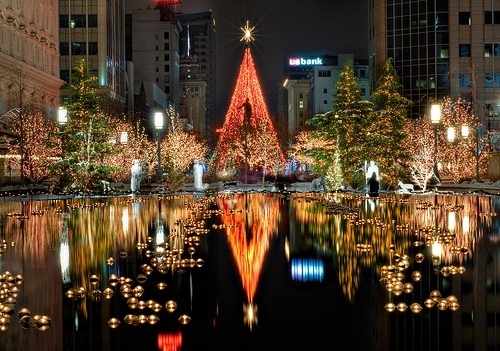 Culinary treasures abound at The Gateway, with an assortment of cuisines sure to satisfy even the most discriminating palate. Flemings Prime Steakhouse & Wine Bar is a carnivore's dream, servings some of the finest and most succulent steaks in Salt Lake City.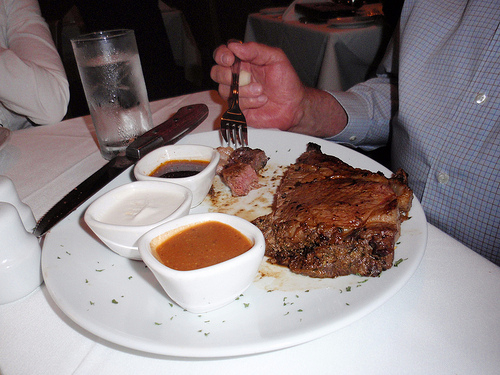 Located at the Gateway mall, Clark Planetarium (110 South 400 West) is an astronomy lover's paradise. Numerous free exhibits, including the eye-popping "Best of Hubble" will no doubt increase anyone's interest in the night sky. Other terrific offerings include various IMAX and cosmic light shows. Popular among younger visitors is the kid friendly, "Attack of The Space Pirates". For something a bit more grown up, the U2 cosmic light show is sure to elicit countless oohs and ahs.
Photos: Tom Magliery, Brad Lauster, Ivan Makarov