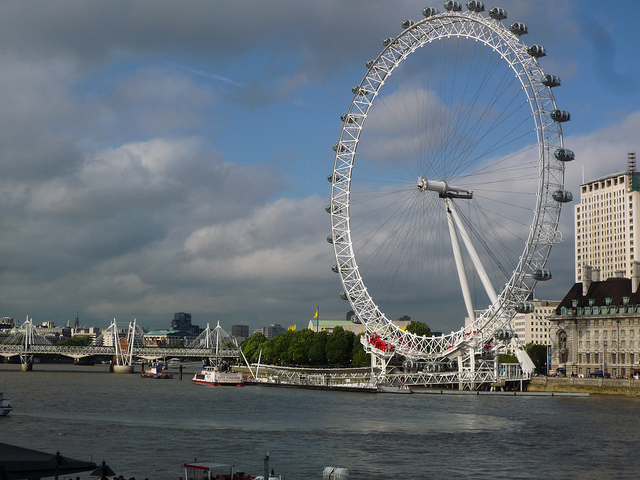 Why Go?
As one of the largest cities in the world and the site of everything from the rock and roll revolution to a still-functioning royal family, there's nowhere quite like London. This massive city is a dizzying mix of the old and new with influences from around the world that have taken root and added to the bustle. The sheer scale of London makes the amount of options available for visitors of all ages something to marvel at, and finding the perfect way to spend a day is more about narrowing options than grasping at straws. Adults who are hoping to combine family-friendly educational visits to museums and landmarks with more entertaining fare will be able to do so easily. In fact, the great news for grown-ups is that those must-see historical spots are quite entertaining and stunning, no matter one's age! It's a rare city that can keep both adults and children engaged and entertained for the duration of their travels, but London pulls it off with ease and flair.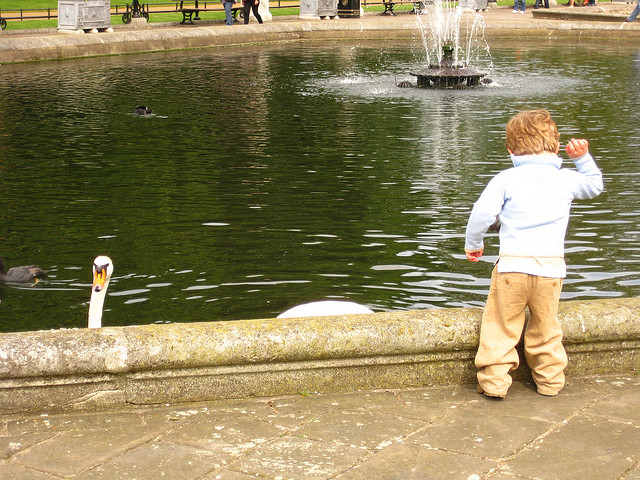 Insider Tips
The UK currency is sterling pounds and one US dollar will get you approximately .61 British pence (this is worth keeping in mind when seeing options listed as being budget and mid-range, as it might differ, depending on the currency you're bringing). For superior rates in your favor, it's best to exchange currency in a bank or post office.
Driving can be difficult and frustrating in a city the size of London and it's really not necessary. If you are determined to drive, remember that in the UK you drive on the left!
The London public transport system is excellent with a comprehensive underground rail system (called The Tube), an extensive rail and bus network and thousands of beautiful black cabs to choose from. For families riding The Tube, the price is often quite nice. Children under 5 can travel for free, while those from 5 to 10 can also travel for free, provided they are with an adult. Children over the age of 10 are going to need an Oystercard. All children under 16 can ride for free, too, though 16 to 18 year olds must pay half-fare. The free travel also applies to buses and overnight rail, which can mean substantial savings!
Weather in England is thoroughly unpredictable, and rain is always a possibility. The best months to come tend to be April and May, when there are fewer crowds and mild temperatures. July and August are often hot and sticky, with lots of showers. Don't venture outside without a rain jacket and an umbrella.
Crime is a risk in London, as it is in any major international city. Always guard your personal possessions and beware of pick-pockets. Always be very alert when riding public transportation, too.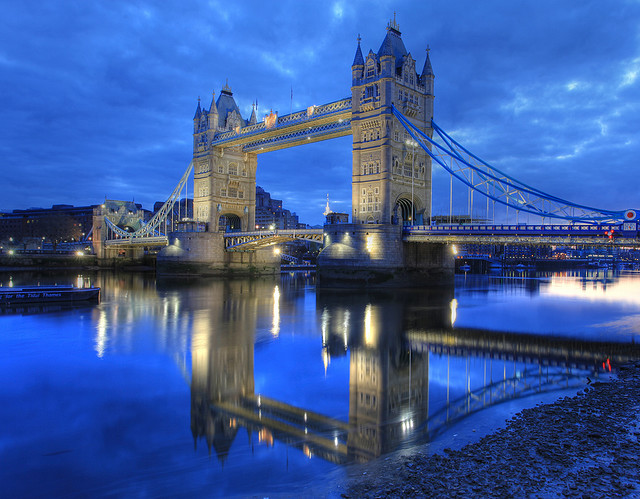 Where to Stay
The Jury's Inn chain of hotels offers basic hotel accommodation for reasonable prices, starting at $110 per night per room. Breakfast is not included in this price. Rooms feature en-suite bathrooms, tea and coffee-making facilities as well as access to a hotel bar and restaurant. For another truly affordable option, Clink Hostels offer clean basic budget accommodation starting at approximately $25 per night per person. As with most hostels, the atmosphere is laid back and informal, with very few services on offer.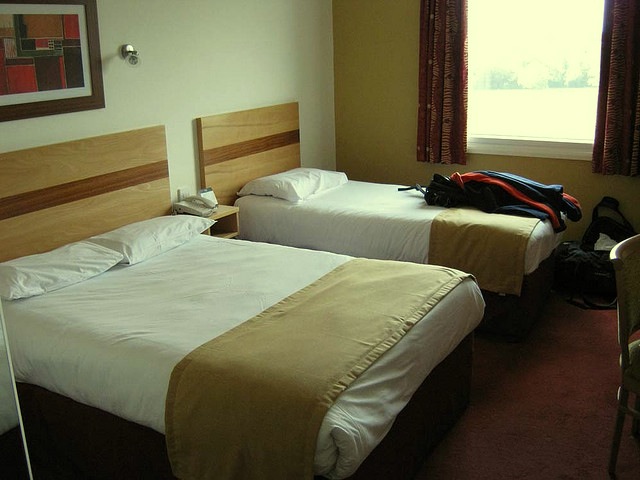 Another great option is to rent a self-catering house or apartment which would save you money on hotel food by using the kitchen facilities. HomeAway has an extensive collection of properties all around London, meaning families who know where they wish to be based and which neighborhoods they are going to spend the most time exploring will definitely be able to find something in the absolute best location.
Of course, London is no stranger to fabulous top-shelf digs, either, and families who can afford it have multiple options to choose from. A top choice: The Rosewood London, in Covent Garden just a short walk from the British Museum. Beautiful, residential style apartments, perfect service and special welcome amenities for children courtesy of the Rosebuds for Children Program make this a great London base for families as well as couples.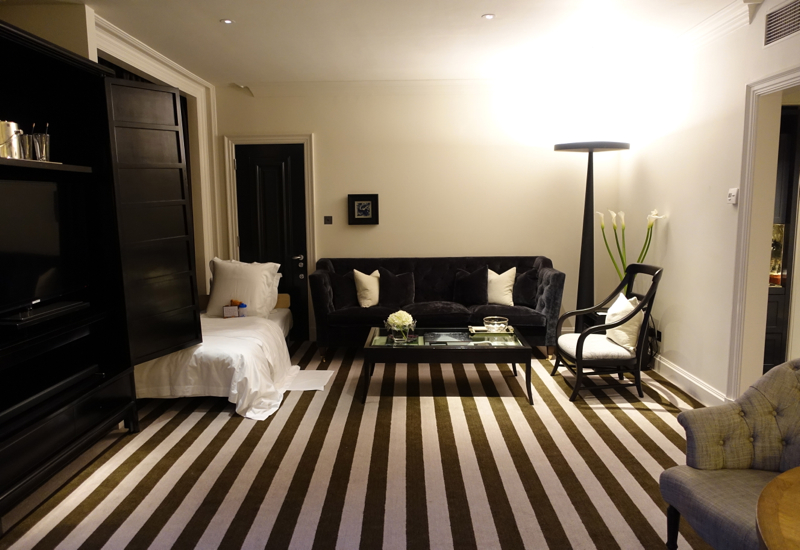 Another pick: The Athenaeum Hotel, which offers luxurious accommodation in the heart of London City, just a stone's throw from Buckingham Palace. With service that is second-to-none and top class services, you will really enjoy a vacation here. It's a family friendly hotel featuring a wide choice of rooms. Prices start at approximately $400 per room per night.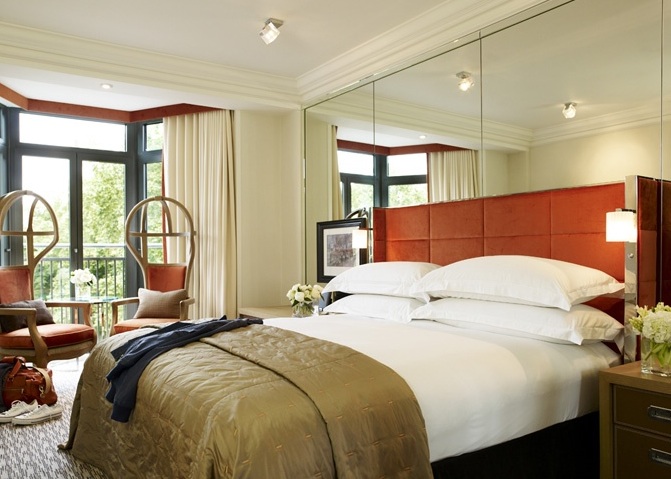 What to Eat
London has a huge range of cafes, restaurants, and bars to choose from. Fortunately, a majority of them are also quite child-friendly. For families who might need some familiarity for picky eaters, there are many chain restaurants–but a vast array of old-fashioned family-run restaurants with unique décor and food offerings might be enough to win the kids over.
For an exciting dining experience for the whole family, Paddington's newest organic spot, The Core Grill Café, is an excellent pick. Here, families can enjoy delicious organic and healthy options. A leader in the local food movement, this comfortable and cozy spot tries to pick up all of its ingredients from nearby farmers, and classic treats and contemporary dishes alike are on the menu. Drop by for breakfast, lunch, or dinner, and treat the whole family to something healthy and not fried.
Ed's Easy Diner (Piccadilly Circus) is a fun authentic American diner offering burgers, hot dogs, milkshakes and some yummy desserts that are sure to appeal to kids of all ages. They have a good kids menu and prices are competitive, so it's a nice bet for larger families or those who want something filling after a day of adventure.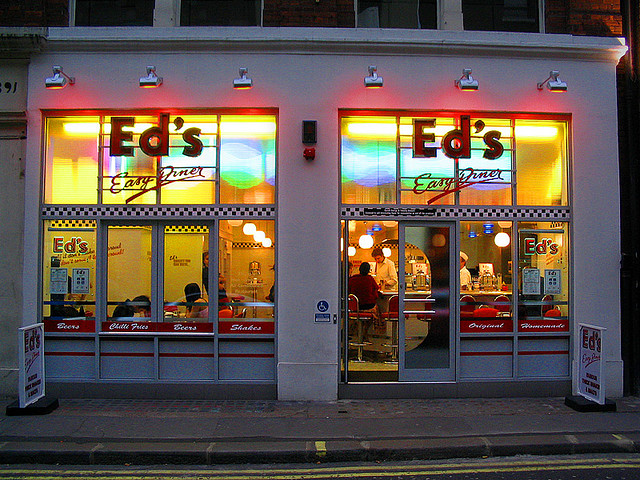 Based in the heart of the exciting Covent Garden area, Maxwell's Bar/Grill is an upbeat, family-friendly restaurant offering extensive menu options for adults and kids. Amongst their most popular dishes are their gourmet burgers, steaks, big salads and vegetarian dishes, which makes it a great pick for those traveling with slightly picky eaters.
A great and tasty budget option with locations all over the city is the Wagamama restaurant chain. With branches throughout London offering good quality inexpensive noodle-based meals, it's a smart pick for anyone who needs a quick bite that's not too costly. Another plus: they have a nice kids menu, too.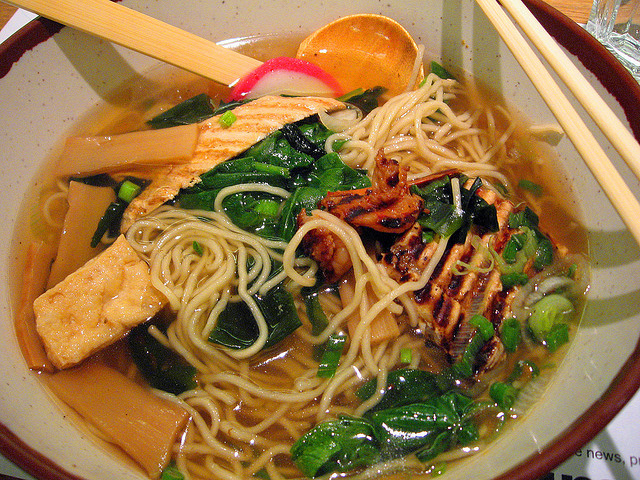 Finding more formal settings for meals that welcome the whole family is also possible. The Blue Elephant, a Thai fusion restaurant, offers a truly friendly welcome to families. The decor is jungle-themed, so it will certainly appeal to children. Lunch specials offer a better deal than dinner, and do be aware that a la carte items and drinks can be quite pricey. There are plenty of non-spicy options for the little ones; in fact, if you're craving authentically hot Thai food this probably isn't the best choice.
What to See and Do
The London Eye has become one of the most popular tourist attractions in London. You sit into an enclosed pod-like capsule (which hold up to 28 people), attached to a giant rotating 135 meter wheel and enjoy some of London's finest sights, like Westminster, St Paul's Cathedral, Tower Bridge, Big Ben and more. Its unique engineering and design make it a unique and exciting experience for the whole family. It runs throughout the day and late into the evening. You'll also have the opportunity to take a 40-minute cruise, called the London Eye Circular River Cruise, including commentary, giving you the chance to take in the historic sights of London from a new perspective on the River Thames.
Suitable for all ages.
The London Aquarium boasts one of the largest and most beautiful displays of river and sea life in Europe. They have over 400 species including stingrays, sideways walking crabs, penguins, rare Cuban crocodiles and sharks. Enjoy an interactive trip on the Great Oceanic Conveyor featuring glass walkways and the opportunity to walk beneath a tropical ocean. Diving displays take place each day and they have plenty of shows including a cast of octopus, seahorses and zebra sharks to entertain all the family.
Suitable for all ages.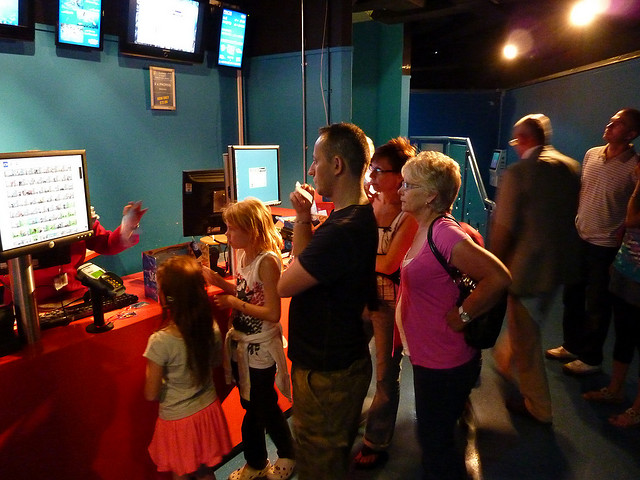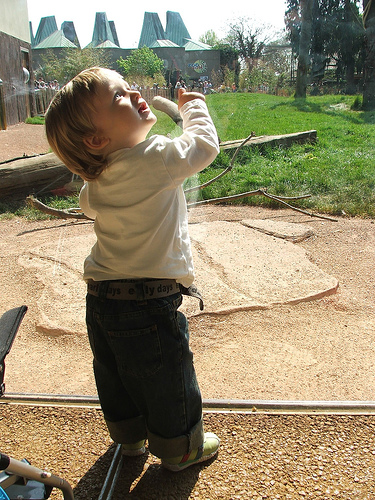 3. London Zoo
No city vacation would be complete without a trip to the zoo and London is certainly no exception, playing host to the world's oldest scientific zoo. A visit here makes for a great day out for adults and children of all ages. The zoo is situated in a beautiful location, in the center of Regents Park. It features over 700 animal species and is divided up into various areas including Butterfly Paradise and Gorilla Kingdom as well as the new Rainforest Life exhibit and the Penguin Beach area which is a recreation of a South American beach. London Zoo regularly hosts workshops and master-classes for all ages.
Suitable for all ages.
The Science Museum is hugely popular with London kids and offers no less than seven floors of entertaining and educational exhibits. Amongst the many attractions are the Apollo 10 flight simulator and the Pattern Pod which introduces younger children to science and the Launch Pad which is a hands-on area where children can enjoy exploring scientific displays.
Suitable for all ages.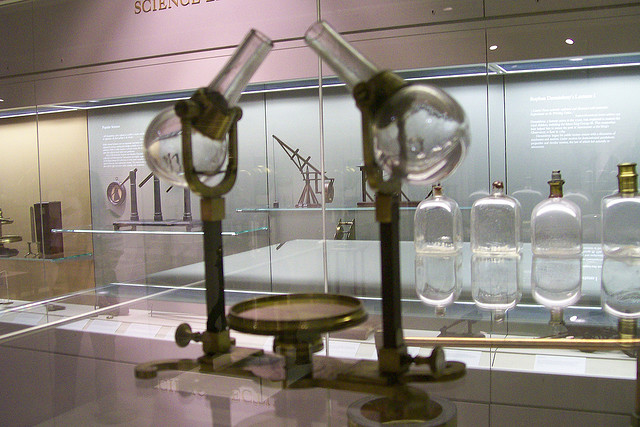 This is one of the oldest museums in the world, housing millions of treasures and exhibitions. It is well worth a visit and features a vast array of war memorabilia amongst many other displays and has plenty to occupy visitors of all ages. Also see: London Tips: British Museum with Kids
Suitable for all ages.
6. LEGO LAND
Based in Windsor, LEGO LAND is a theme park that pays tribute to the wonderful and hugely popular toy, LEGO. With millions of LEGO pieces forming some fantastic structures like famous buildings including palaces and towers, this theme park appeals to visitors and toy lovers of all ages. It's not just about LEGO structures, there are water slides, workshops, live shows and fun rides for all ages. Allow one full day to ensure that you get to see everything that's on offer in LEGO LAND. Be aware that LEGO LAND is not open throughout most of the winter months.
Suitable for all ages but of particular interest to children under 12.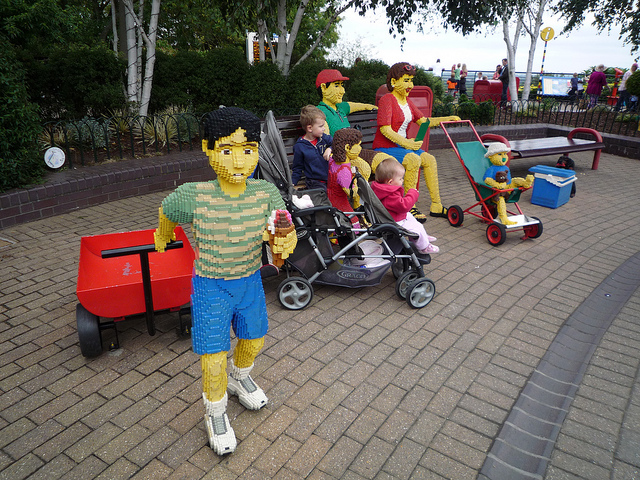 7. Royal Observatory Greenwich
The Greenwich Meridian Line sets the world's standard for time. The Royal Observatory in Greenwich attracts tourists from all over the world. Here you can see the 17th century rooms of the first royal astronomer as well as observation rooms and antique marine timekeepers. Also located at the Royal Observatory is the state-of-the-art Peter Harrison Planetarium which features mesmerizing digital films detailing the wonders of the universe where you can sit back and explore the entire solar system. Astronomers are on hand to answer audience questions.
Suitable for ages 7 and up.
Famous London Streets
Oxford Street is the main street in London and is a shopper's paradise with over 300 stores, many of which date back to the 19th century. Around the corner from Oxford Street is the famous upmarket Regent Street and adjacent to that you'll find the pedestrianized Carnaby Street, made famous for setting the best fashion and music trends of the swinging sixties! Piccadilly Circus is a vibrant part of London and is a must-see area for tourists. It is a true London landmark, often considered to be the center point of London City. It is jam-packed full of shoppers and tourists by day and, by night, it comes alive with the hustle and bustle of late night shops, music and dazzling lights. Covent Garden is famous for its huge open-air market, street performers, cafes and shops and offers a truly unique and authentically English atmosphere the whole family will enjoy.
Suitable for all ages.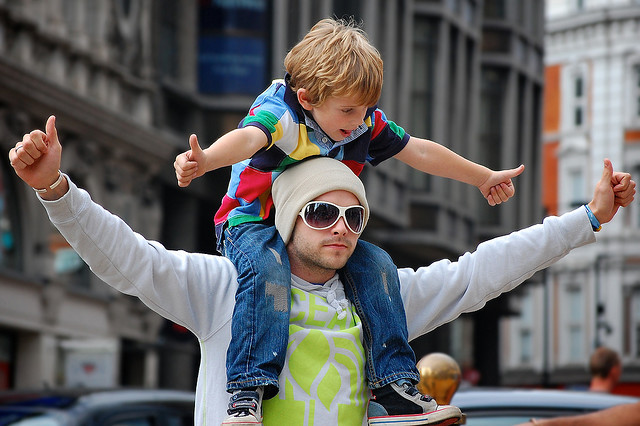 Architectural Delights
Buckingham Palace is a beautiful imposing building which dates back to the early 1700s and is the official residence of the British monarchy. It is a working palace, one of the few that remain in the world today. The Changing of the Guard ceremony takes place each day at 11.30am for 30 minutes. A visit to the palace and the spectacle of the Changing of the Guard Ceremony are both exciting and unique events and so exclusive to London that they should be a priority during your vacation.
Suitable for all ages and children under 5 have free entry.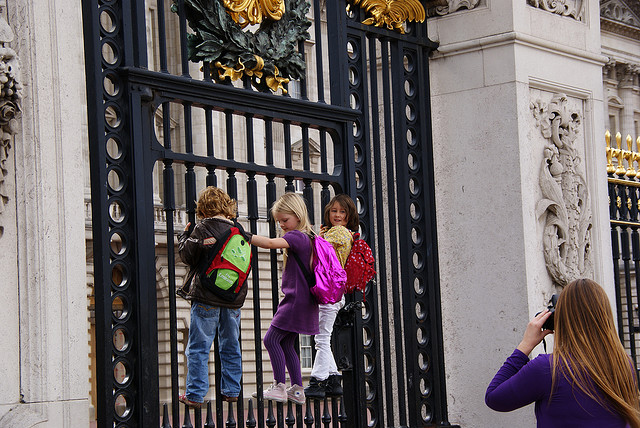 There's a wonderful maze at Hampton Court Palace that's sure to excite visitors of all ages. It can be tricky though so you need to keep your wits about you! Hampton Court Palace is actually home to two separate palaces and features glorious gardens and fountains so on a sunny day, it's the perfect location for an afternoon's visit. You'll see first-hand how the better half lived hundreds of years ago.
Suitable for all ages – children should be accompanied by an adult in the maze area.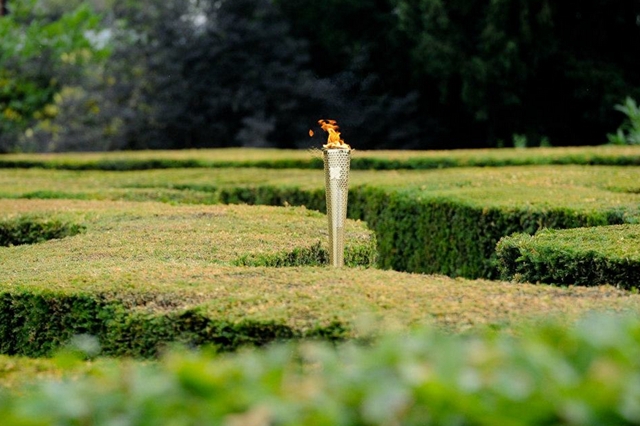 Kensington Palace was the birthplace of the British democracy system and makes for an interesting visit, especially for history buffs and for fans of the late Princess Diana who resided here. An interesting thing to note about Kensington Palace is that the famous fashion designers William Tempest and Vivienne Westwood created some beautiful installations here with theming inspired by the lives of princesses who lived at the palace over the years, including Princess Diana and Princess Margaret, amongst others. This means that you can enjoy both historic and modern exhibitions side by side.
Suitable for all ages and children under 5 have free entry.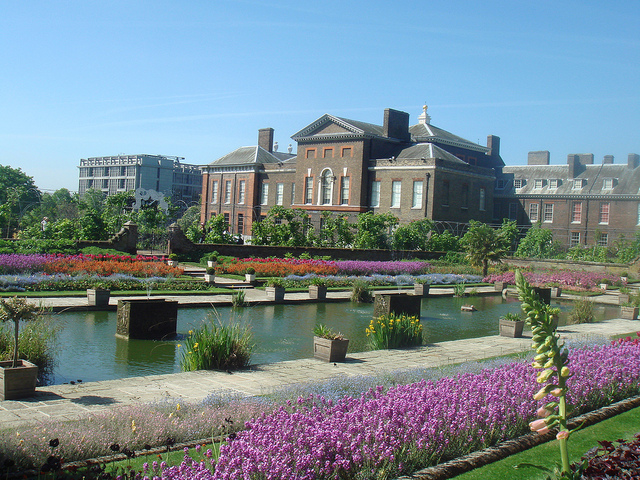 St. Paul's Cathedral, with its famous dome, is one of London's iconic buildings. The interior of the cathedral is breathtaking, with intriguing stories and historic icons to discover. Visitors are welcome to climb the Golden Gallery tower, from where they can enjoy wonderful London views.
Suitable for all ages.
The Tower of London has been in existence for over a thousand years, since the time of William the Conqueror. Home to the Crown Jewels, and once home to many prisoners from all walks of life, this building has a diverse history, having housed some of the wealthiest royals to the homeless London peasants of past centuries. Still on display is some graffiti written by prisoners over five centuries ago.
Suitable for all ages.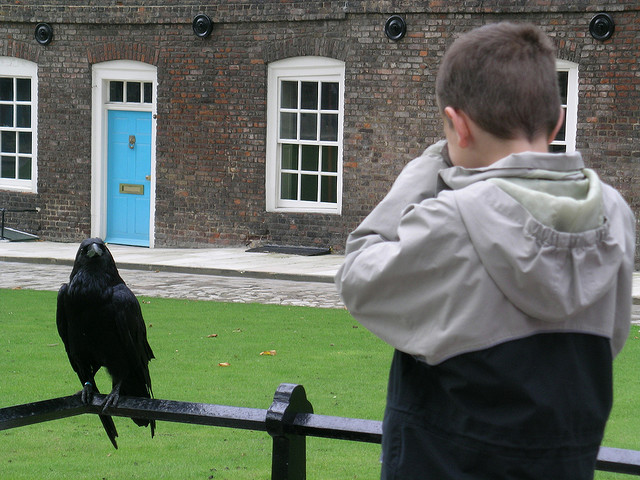 Related Posts
London Tips: British Museum with Kids
Best London 5-Star Luxury Hotels
Fly Aer Lingus to Europe to Avoid British Airways Fuel Surcharges
Best Time of Year to Go to London?
Best Way to Get Discounts and Deals for London Musicals and Plays?
Need Award Booking Help? Our fee is as low as $75 per ticket if you book your hotel through us.
If you enjoyed this, join 150,000+ readers: please follow TravelSort on Twitter or like us on Facebook to be alerted to new posts.
Become a TravelSort Client and Book 5-Star Hotels with Virtuoso or Four Seasons Preferred Partner Amenities!
Photo Credit: Steven LeRoux, brownpau, Gary Bembridge, Michael Aion, mattstc, khaybe, ciaoyvon, Christiano Betta, anitifuse, Hampton Palace