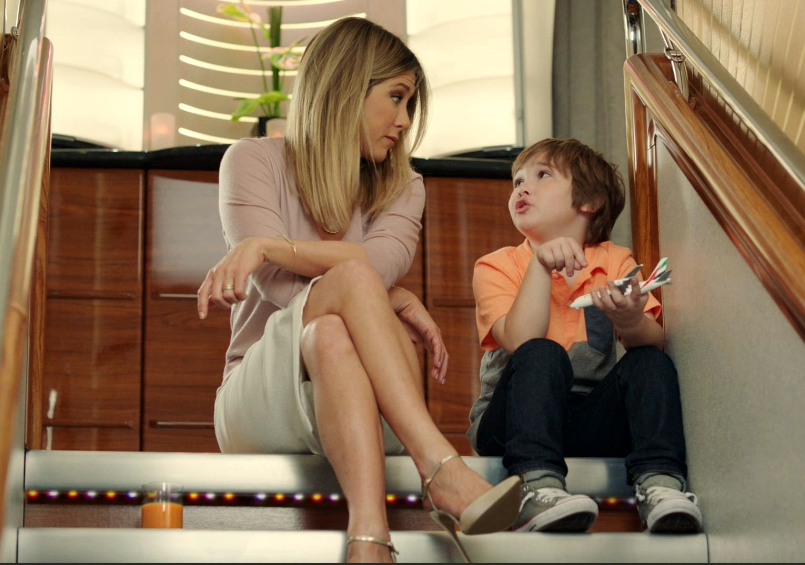 Emirates has a new Jennifer Aniston Ad for its A380, with Jennifer Aniston finding a kid in her Emirates A380 First Class Suite, who tells her he wants to become a pilot someday. It's a cute ad, and as with Emirates' prior Jennifer Aniston, aims to be memorable through humor (as opposed to Etihad, who uses Nicole Kidman for its Etihad First Apartment ads and goes for glamour).
Here's the ad:
But I'm actually surprised that Emirates showed the boy, Cooper's mom, in Aniston's Emirates First Class Suite, since switching seats like this is almost never allowed in-flight. I think this is important to point out, because sometimes readers or clients who haven't flown first class before will ask if they have a first class seat and the other seat is in business class or economy class, if they can switch regularly, throughout the flight, so that each of them gets to spend about half the time in first class. The answer is virtually always no.
They then ask if the passenger not seated in first class can come visit for a meal, or even just a drink at the bar. Certainly, if the second passenger is in Business Class, you can both have drinks at the A380 Onboard Lounge, since it's for both first class and business class passengers. But if the companion is in coach, that's not allowed. Emirates First Class Suites don't really have room for a dining companion anyway, but even for airlines that do provide a companion seat on the ottoman, such as Etihad First Apartment on the A380, Etihad First Class, Cathay Pacific First Class, Singapore Suites on the A380, Qantas First Class, Asiana First Class, etc. the dining companion needs to also be seated in first class.
What you should be able to do is to switch seats once, before the door closes, if the person in first class wants to switch with the person in business class or economy class, after advising the cabin crew. You just can't keep switching during the flight.
What do you make of the new Emirates Jennifer Aniston video ad?
Related Posts
Review: Emirates First Class Lounge Dubai DXB
Review: Emirates Lounge London Heathrow Terminal 3
Flying First Class with Kids: Which Airlines and Seats?
My Favorite Airline First Class Mementos
Alaska: Why Emirates First Class Awards Increased 100 Percent with No Notice
Need Award Booking Help? Our fee is as low as $75 per ticket if you book your hotel through us.
If you enjoyed this, join 200,000+ readers: please follow TravelSort on Twitter or like us on Facebook to be alerted to new posts.
Become a TravelSort Client and Book 5-Star Hotels with Virtuoso or Four Seasons Preferred Partner Amenities!