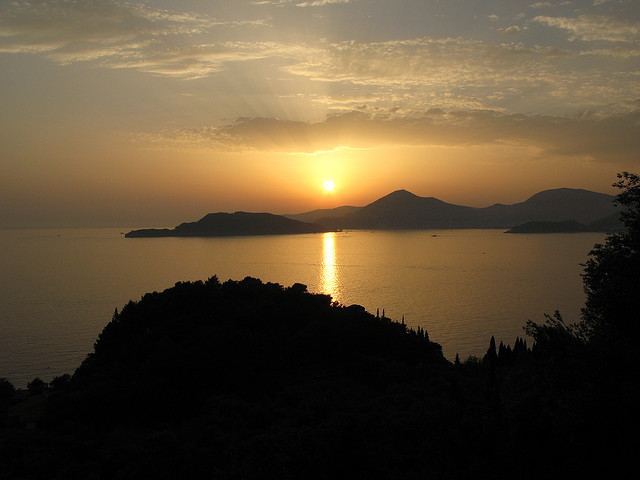 Why Go

If you love the turquoise sea nestled next to beautiful countryside, then a trip to Budva, Montenegro is long overdue. One of the oldest towns on the Adriatic Sea, Budva provides travelers with a delightful balance of old-world living and the bustle of the new. Walking down the delightfully ancient streets of Budva and then admiring the luxury yachts moored in the harbor makes for an excellent juxtaposition of the city's equally alluring ancient and modern touches. With plenty of less packed beaches, beautiful vantage points for taking in a sunset, and cozy restaurants tucked away, couples will find it a most romantic spot to visit. Whether it's exploring the ancient buildings and antique museums of the old walled city or lazing away on the sandy beaches, a permanent smile plastered on one's face, there is plenty to love about Budva.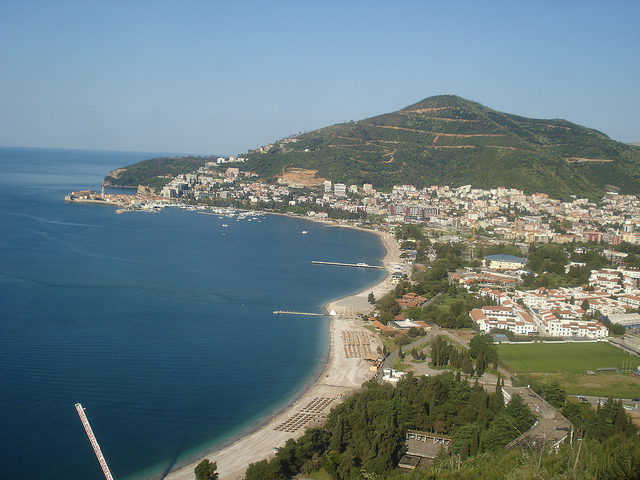 Insider Tips
If you like comfort and want a beach that's close, it's worth staying an upscale hotel, since many have their own private beaches. Public beaches charge a small fee between three and five Euros to rent beach chairs and umbrellas.
The Euro (EUR) is the official currency in Montenegro. Use local ATMs to withdraw Euros for a better exchange rate or exchange currency at banks or post offices. Note that post offices are open longer than most bank branches.
Along the waterfront is an endless avenue of cafes and restaurants where you can try the excellent fish and seafood. It's also worthwhile to check out local cuisine, like the many meat dishes, the most famous being chevapchichi (savory grilled sausages made of ground beef, lamb and pork).
Be sure to try different local wines. For those who aren't up on the local language, "krstac" means white, and "vranac" means red. Budget romantics can find bottles of local varieties for around five Euros at grocery stores, or enjoy them in restaurant ambiance for around 15 Euros.
In hotels and restaurants, tipping 10% is standard.
You'll need a car to explore the towns outside Budva. Car rentals average 60 Euros/day, plus a deposit of about 300 Euros. Mileage is unlimited; you'll just need to pay for fuel. Note that many of the mountain roads are full of twists and turns, with serpentine steep ascents and descents, so be very careful.
Along the waterfront runs a delightful train, and for just two Euros, travelers can get to nearby Becici, just three kilometers away. The train stops at every hotel on request, and Becici itself is a quiet and peaceful place and a great alternative for those who might prefer something a bit more low-key and romantic.There is even a magnificent 5-star hotel with private beach (more on that below).
Don't expect locals to speak much if any English. After getting a completely different dish from what I ordered in English, I bought a short Serbian phrasebook. If you know Russian, it could come in handy, as Serbian is Slavic and there are a number of similarities.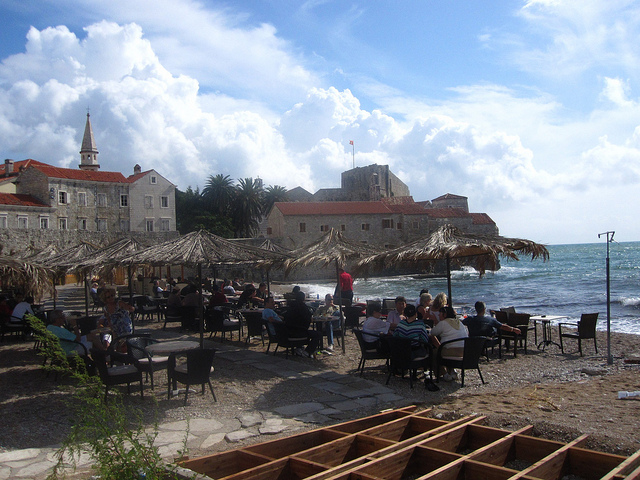 Where to Stay
In the heart of Budva's Old Town, travelers looking for a romantic retreat that balances old and new-world luxury will be thrilled with what's available at Hotel Astoria. The building very much still retains the old noble house feel, with delightful touches like stone walls only adding to the upscale charm. Contemporary touches like chic decor, fast and functional Wi-Fi, and spacious marble bathrooms only make the experience sweeter. Add an incredibly attentive staff and stunning views of the sea to the mix, and the ideal romantic getaway is complete–and that's before seeing the rooftop dining area, where you and that special someone can dine under the stars.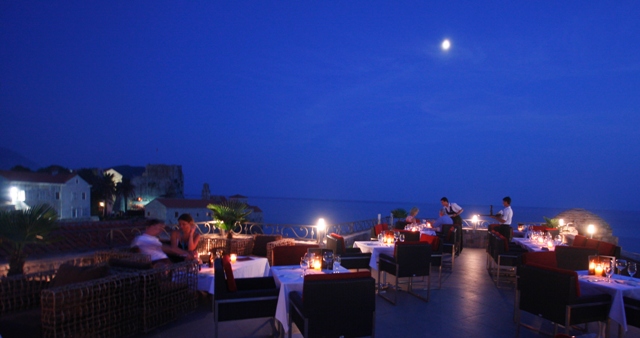 Hotel Splendid Conference and Spa Resort is located on the road between Becici and Budva, only three kilometers away from Budva. The center of Budva is within walking distance along the quay, though travelers can also get there by train for two Euros, or by taxi for five. The hotel's white grand piano, spectacular lighting, and upscale shops will catch the eye of many travelers, and the lobby boasts speedy Wi-Fi, making a favorite spot for laptop-toting guests. The hotel's guest rooms boast contemporary style, large comfortable king-size beds, private balconies perfect for sunbathing. With a glass of wine and your sweetie at sunset, the balcony is a perfect place to be! Another excellent way for guests to unwind here is by visiting the spa, with a variety of different treatments ranging from a massage with oils or chocolate to a full body sea mud wrap. The hotel also has indoor and outdoor pools, restaurants and cafes, and a tennis court and gym, so romantics who want to lounge poolside or work up a sweat will be equally contented.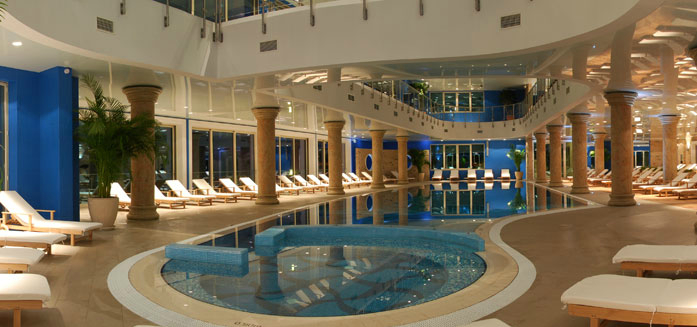 What to Eat
Konoba Stari Grad (Uskočka 12) is an amazing place situated in the heart of the Old Town next to the restaurant Rekardov Head. The entrance is actually through the Municipal Museum, and the restaurant interior is designed in the style of the old city, with the walls decorated with an emblem of the city itself. The big draw here? Open terrace dining. In fact, it is impossible to convey what a view awaits. It's as if you are in a romantic paradise! Be sure to choose this restaurant for dinner at sunset. First, watch the sunset, and then take in the starry sky afterward. The menu includes a variety of seafood dishes. Dinner cost about 55 euros, and was almost as delicious as the scenery.
When I come to a sea resort town, I want to know where to find a good seafood restaurant. With confidence I can say that the Jadran Restaurant is the best seafood restaurant on the entire waterfront of Budva! It has a distinctively festive and welcoming atmosphere. There's an extensive selection of fish and so much changes daily, so it is better to consult with the waiter for help in making the right choice. You can poke a finger at a lobster or fish in the aquarium, and that they will cook that particular one for you. As a snack with beer or wine, I would recommend trying the seafood with red and whit sauces, which is nice to share between a couple. The waiter brings the sizzling fish on a plate and skillfully plates it in no time at all.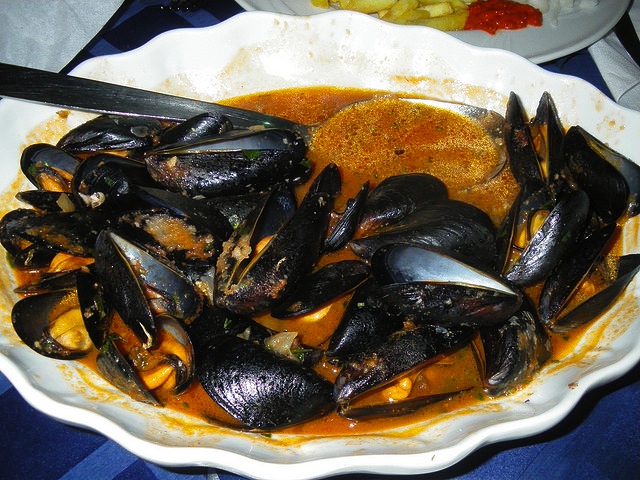 Of course, there are other great options for couples feeling a bit like some people-watching along with their meal or drink. Recardov Glava is located in Old Town on the beach, and there are always lots of visitors. It's a great spot where anyone can catch a meal, and some come just for a cocktail. Watch the sun set and the moon rise to the sweets sounds of music and the whispers of that special someone.
At Oaza Restaurant (Slovenska Obala, 27) you can sample seafood, meat dishes, and Italian cuisine. The owners produce their own homemade wine and desserts, too, making it a perfectly cozy and romantic option. There is a sun terrace and indoor hall, too. Inside is fairly comfortable, too, for those who don't want to dine outdoors.
I came across Café Irene (opposite the Hotel Aleksandar) quite by accident, the second day of stay in Budva, when I decided to explore the surrounding area. Night was falling, and walking to the south of Budva, I looked at different luminescent signage and caught myself thinking that it was time for dinner. Boy, am I glad I chose to dine here! The cafe serves grilled food at very affordable prices, with large portions perfect for smaller pocketbooks. To my great surprise, the dinner was also very tasty! I had a very tender meat fillet with potatoes and fresh orange juice at a cost of only eight Euros. Another affordable way to eat in Budva is by hitting up one of many fast food stalls, where you can have everything from kebabs to hot dogs for less than five Euros.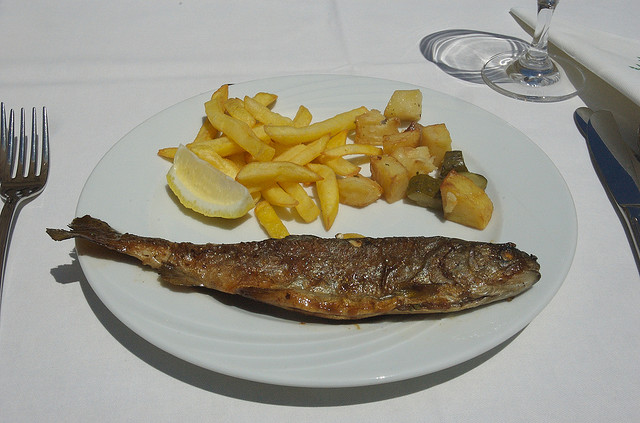 What to See and Do
Those interested in history should head to the city's Citadel, which has been an important part of Budva since nearly the city's inception. To defend against enemies who wanted to sack Budva, the city built this structure on the cliffs back in the 15th century. Once a crucial defensive element of the city, it's a stronghold of social life today, a place where crowds of tourists go and where music festivals are held. On the walls of the citadel there are two fish, a symbol of Budva. Of course, for each such image lies a story. Thus, according to legend, two young lovers, Mark and Helen, were madly in love with each other against the wishes of parents. And one day, to stay together forever, they jumped into the water from the rock and turned into two fish. Couples who appreciate that kind of epic tale of romance will surely see the symbol and smile to themselves.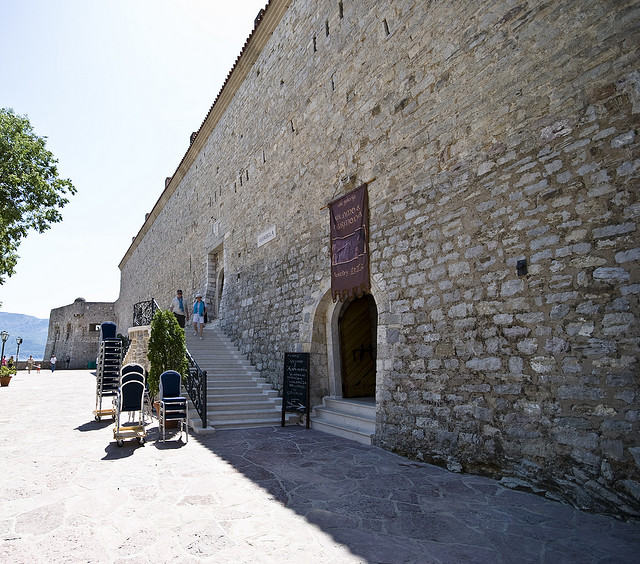 For romantics who are interested in a bit of a heart-pounding adventure, nearby Budva lies Brajici, which is a hugely popular location for paragliders, who come from all over the place to experience beautiful scenery as they soar through the sky. Various different sports companies can arrange for a ride–just go to Brajici and see who looks the most reliable. And for couples who enjoy adventuring together, tandem paragliding rides can be arranged easily.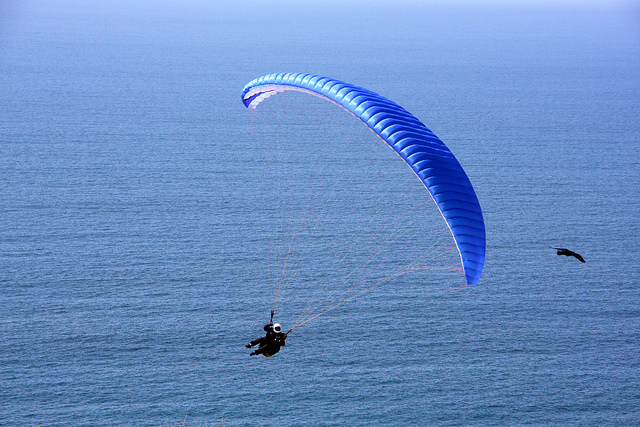 Of course, most travelers head to Budva to go to the beach, and those who are visiting for that purpose will not be disappointed. For the least amount of commuting, plenty of hotels and resorts offer up their own private stretches of sand, but being willing to go a little bit away from the main drags means finding more room to spread a blanket or unfold a chair. The sparkling waters of Budva are an excellent spot to go for a swim, and planning with hotel concierge to arrange for a boat hire can also be a delightful way to enjoy an afternoon out on the water.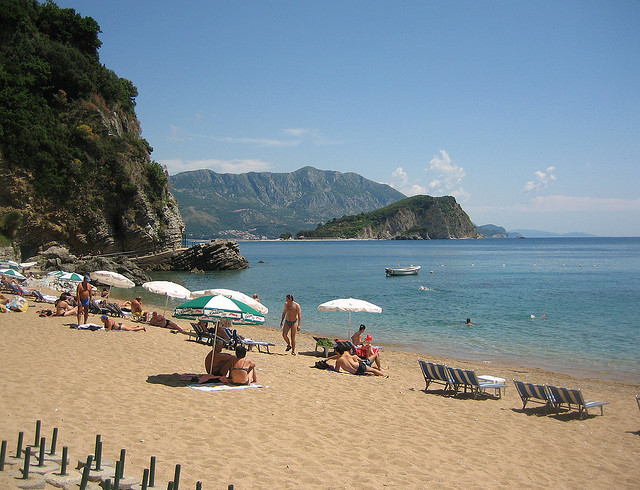 Those who want a really romantic afternoon should rent a car in the morning and head off on a tour of the nearby coast. With plenty of lush greenery and sparkling waves, plus spots to pull over and enjoy a photo-op or picnic lunch, it can be one of the most entertaining and genuinely fun ways to enjoy getting to know not just Budva, but what lies beyond the city limits, too. Kotor in particular is well worth a visit, with its even better preserved old town (a UNESCO World Heritage site), beautiful scenery, and some of the region's best seafood. And it's only 30 minutes away, so it's a very doable day trip.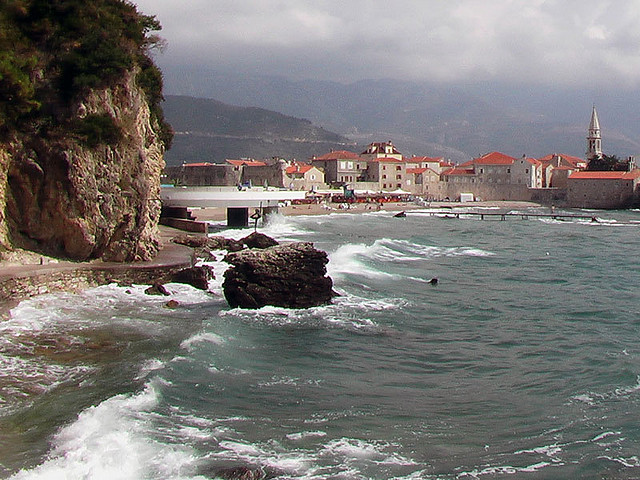 Photo Credit: bill85704, Roberto Fuligni, Dimitar Krstevski, Jared Moran, Sauri, AMWRanes, davduf, kasei,