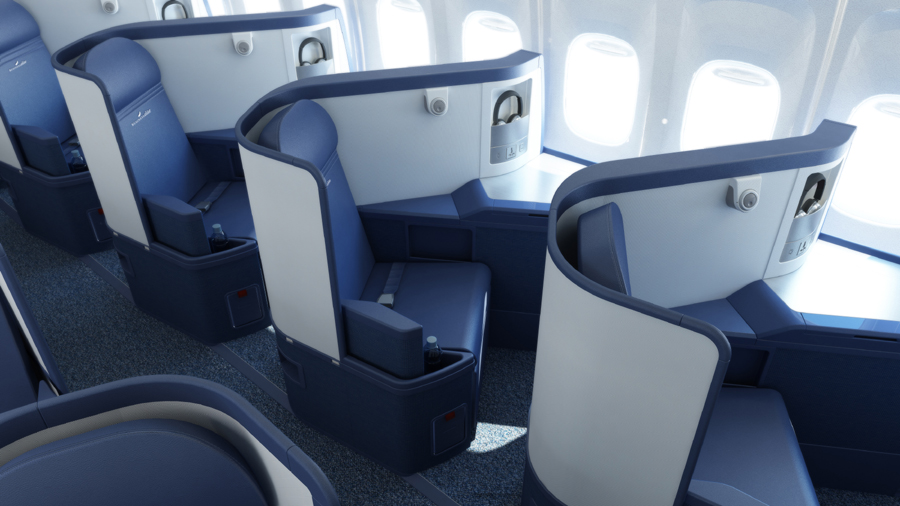 Delta has finished installing BusinessElite full flat bed seats, each with direct aisle access, on its international widebody aircraft:
Airbus A330-200
Airbus A330-300
Boeing 767-300ER
Boeing 767-400ER
Boeing 747-400
Boeing 777-200ER/LR
Delta has so many different versions of its various aircraft types that it is something of a feat that Delta has managed to install BusinessElite flat bed seats on its different subfleets. SeatGuru, not that it is definitive, lists 8 (!) subfleets of Delta's 767-300 alone. The installation is even somewhat ahead of schedule, since last year Delta predicted that it would be finished by mid-2014.
And Delta's announcement is worded very carefully–note that key word "widebody," which pointedly excludes international flights on narrowbody aircraft, for example transatlantic flights on Delta's 757-200 aircraft to various European markets.
So, while all Delta's transcontinental routes between New York-JFK and Los Angeles, San Francisco and Seattle are expected to have the new BusinessElite flat bed seats with Westin Heavenly Bed by summer 2015, expect to pay to sit up front.
Better Alternatives
While Delta is touting its new BusinessElite installation as making it the "only U.S. carrier with full flat bed seats featuring direct aisle access on all widebody overseas flights" those qualifiers–"U.S. carrier" and "widebody" just serve to highlight the better alternatives that exist.
Why stick with U.S. carriers? U.S. carriers are well behind the leading international airlines when it comes to business class. Here are the products I'd look to fly instead:
Europe:
Singapore Business Class or
Singapore Suites on the A380
; SWISS Business Class, Lufthansa New Business Class or Lufthansa First Class, British Airways New First Class or Business Class
If you've flown Delta's BusinessElite product internationally, what was your experience?