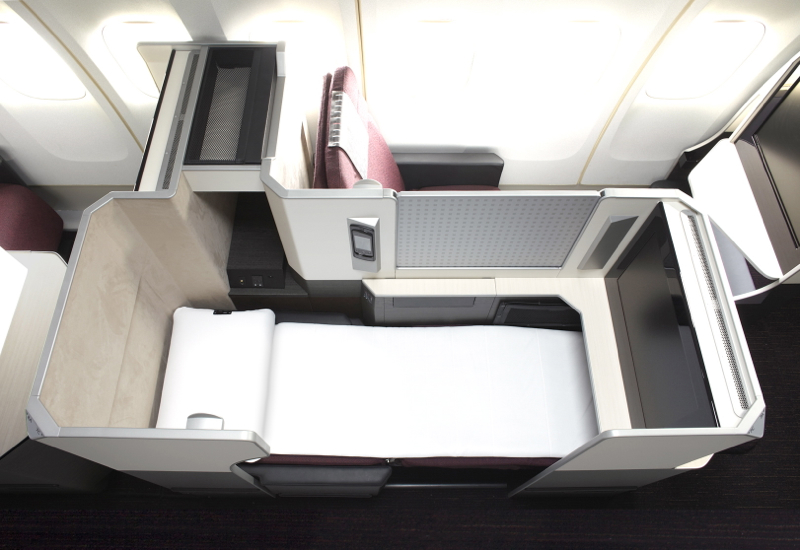 Alaska Airlines' Customer Care reached out to me after I tweeted my disappointment with our recent Virgin America flight (see Dear Virgin America: You're 0/3. Let First Class Pre-Order Meals). In fact, the email arrived while we were still on our flight, which was impressive in terms of responsiveness. Here's what they wrote:
"Dear Hilary,
Thank you for reaching out and sharing your feedback regarding the first class meal service. It's our goal to make sure every trip you have goes smoothly. The best way for us to do that is hearing from you.
Hilary, I apologize for any inconvenience you experienced. As a customer service gesture, I am including a Discount Code. Please reference the appropriate code below at the time of booking. To use your discount, go to alaskaair.com/planbook and enter the Discount Code into the Discount Code field on the right side of the booking form.
Your Discount Code must be ticketed within one year from the date of this email, and is valid for travel between any Alaska and Virgin America cities up to 330 days beyond the date of ticketing. One discount is allowed per reservation. Any Discount Code value remaining after purchase is forfeited. Discount not valid on all fares, including but not limited to Mileage Plan Award Reservations, Alaska Vacation packages, tour or contract fares, most discounted First Class fares and many privately filed fares. Complete Discount Code rules and restrictions can be found online at alaskaair.com.
[Discount Code in the amount of $50]
I hope that you will accept my invitation to join us on another flight. I'm confident that we will once again live up to your expectations.
Sincerely,
[Customer Care Representative]"
While I certainly appreciated Alaska Air's responsiveness, I wasn't too thrilled that this was a $50 discount code, as I definitely prefer miles. Yes, I've panned Alaska Air Mileage Plan due to the fact that there are Cathay Pacific and JAL First Class and Business Class awards which are bookable with AAdvantage miles but not Mileage Plan miles, but I still prefer miles to a discount code with the above restrictions for several reasons:
Expiration
The $50 discount code above would only be valid for travel within one year of the email date. Alaska Mileage Plan miles don't expire as long as you earn or spend Mileage Plan miles at least once during a 24 month period.
Available Airlines
The discount code would only be valid for flights on Alaska Airlines and Virgin America. Alaska miles may be redeemed for travel on any Alaska Mileage Plan partner airlines that you can find award availability for, including:
Air France/KLM
American Airlines
British Airways
Cathay Pacific
Emirates
Fiji Airways
Iceland Air
JAL
Korean Air
LATAM
Qantas
Class of Service
The terms of the discount code note that it's not valid on most discount first class fares. Since we prefer to fly business or first class whenever possible, miles are more useful in accomplishing this. A great use of Alaska Mileage Plan miles is JAL Business Class (pictured in the post), which is just 60,000 miles each way from the U.S. to Japan.
Given the reasons above, I wrote back mentioning that we preferred miles to a discount code, and we were each granted 2000 Alaska Mileage Plan miles. Sure, that's less than $50, since I value Alaska miles at about 1.7 cents per mile, so 2000 miles are $34. Alaska seems to be valuing their miles at 2.5 cents per mile, and that's not surprising given that Alaska sells miles at 2.75 cents per mile, or 1000 miles for $27.50.
The Upshot
While I'm still not thrilled with the Virgin America experience, I do appreciate Alaska's Customer Care reaching out to me and providing this service recovery gesture. Sure, 2000 miles isn't much, but I prefer it to a discount voucher that in all likelihood we wouldn't use, and the timely response impressed. And since I don't earn Alaska miles by flying or even through the Alaska Airlines credit card due to the low signup bonus, every mile helps if I end up rebuilding the Alaska miles balance I redeemed for various business class awards.
The only thing I take issue with is the wording of that last sentence, "I'm confident that we will once again live up to your expectations…" Not sure why "once again" is used, since the original Virgin America flight did NOT live up to expectations. A better rephrasing would have been "I hope that we will live up to your expectations."
If you raised an issue with Alaska Airlines or another airline, what response did you receive, and when?
Recommended Posts
Book 2 Cathay First Class Awards with Alaska Mileage Plan Miles?
10,000 Alaska Miles Bonus for Virgin America Elevate Members
Airline Requirements for Flying with Emotional Support Animals
JAL Awards Now Bookable with Alaska Miles
Need Award Booking Help? Our fee is as low as $75 per ticket if you book your hotel through us.
If you enjoyed this, join 200,000+ readers: please follow TravelSort on Twitter or like us on Facebook to be alerted to new posts.
Become a TravelSort Client and Book 5-Star Hotels with Virtuoso or Four Seasons Preferred Partner Amenities!