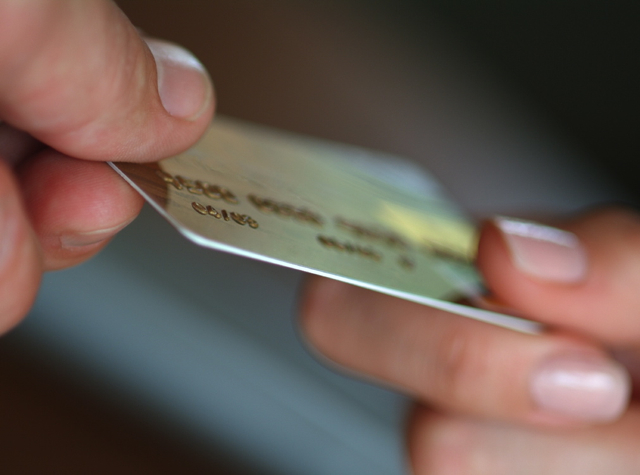 Household income will again be used (instead of individual income) on credit card applications, thanks to the revised Truth in Lending rule (Regulation Z) by the Consumer Financial Protection Bureau. The revised rule will become effective upon publication in the Federal Register, and credit card companies have 6 months after publication to comply. The rule also applies to domestic partners and applies regardless of marital status, which is good news for same-sex couples. It's about time that common sense prevailed.
The new rule:
Requires consideration of an independent ability to pay ONLY for credit card applicants under age 21

For credit card applicants over 21, credit card issuers are required to consider the applicant's ability to pay

In considering the ability to pay, issuers are to consider income or assets to which an applicant over 21 has "a reasonable expectation of access"
To provide some background, credit card applicants used to be asked for household income, but this changed with the Credit Card Accountability Responsibility and Disclosure Act (CARD Act) in 2009, which required credit card issuers to only consider the individual applicant's independent income. The act was intended to protect students from getting too deep in credit card debt, but it had the unintended consequence of making it difficult for many stay-at-home spouses, parents and partners to get cards on their own.
Of course, a number of applicants simply ignored these regulations and simply put down household income, or their half of household income, and were successfully granted cards. But sometimes that didn't work, depending on the issuer, so it's important that this common sense revised rule will soon become effective.
Note that the "reasonable expectation of access" applies if the applying spouse or partner is an accountholder to the bank or other account where the household's income or assets reside. If the non-applying spouse pays household expenses out of an account that only he or she has access to and the applying spouse or partner doesn't have access to the account, there's no "reasonable expectation of access" so the applying spouse or partner could still be denied credit.
Will the change to reallow household income for credit card applications help you or your spouse or partner in applying for credit cards?
Related Posts
Credit Card Miles and Points Strategy for the Reluctant Spouse or Travel Partner
Are Frequent Flyer Miles Worth It? How to Convince Your Spouse
Which Travel Credit Card is Best if You Use Only One Card?
Need Award Booking Help? Our fee is as low as $75 per ticket if you book your hotel through us.
If you enjoyed this, join 90,000+ readers: please follow TravelSort on Twitter or like us on Facebook to be alerted to new posts.
Become a TravelSort Client and Book 5-Star Hotels with Virtuoso or Four Seasons Preferred Partner Amenities!