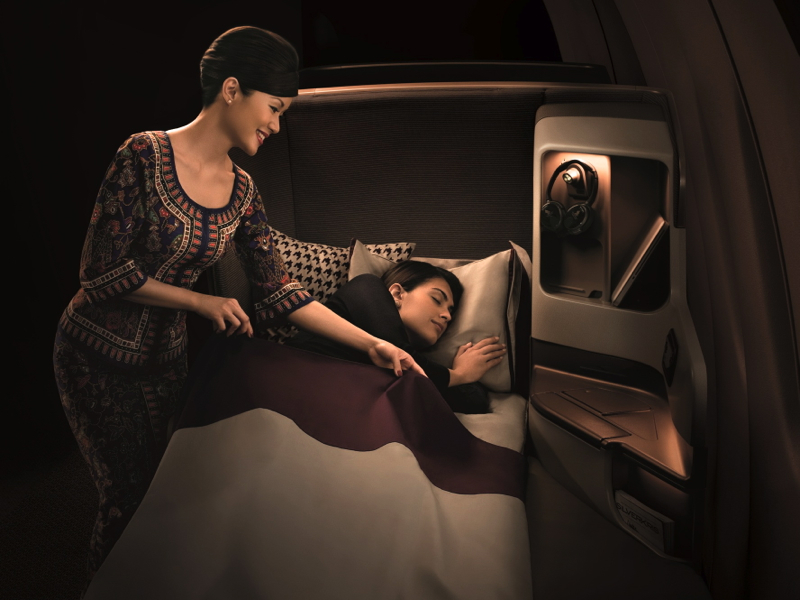 Most Airline Business Class Flat Beds (except for JAL Sky Suite Business Class) and even some first class flat beds (including Etihad First Apartment on the A380 are not comfortable for me, due to being too hard. That's why I rank Singapore Suites on the A380 and JAL First Class as the Best First Class Airline Beds; both have thick, comfortable memory foam-like mattresses.
I'm fortunate enough to have savvy clients who are often sharing their own travel tips with me, and today I received another useful one from a client, who writes:
"I find airline beds too hard… I hunted around and found a company called Therm-a-Rest selling air mattresses on-line.  There are several to choose from but I picked a fairly inexpensive one called a Therm-a-Rest EvoLite.  It's easy to inflate with a few breaths (even at altitude) and to deflate and fold up.  It doesn't take up a lot of space so it's easily carried on.  And I had the best sleep ever on an airplane, and no soreness when waking up."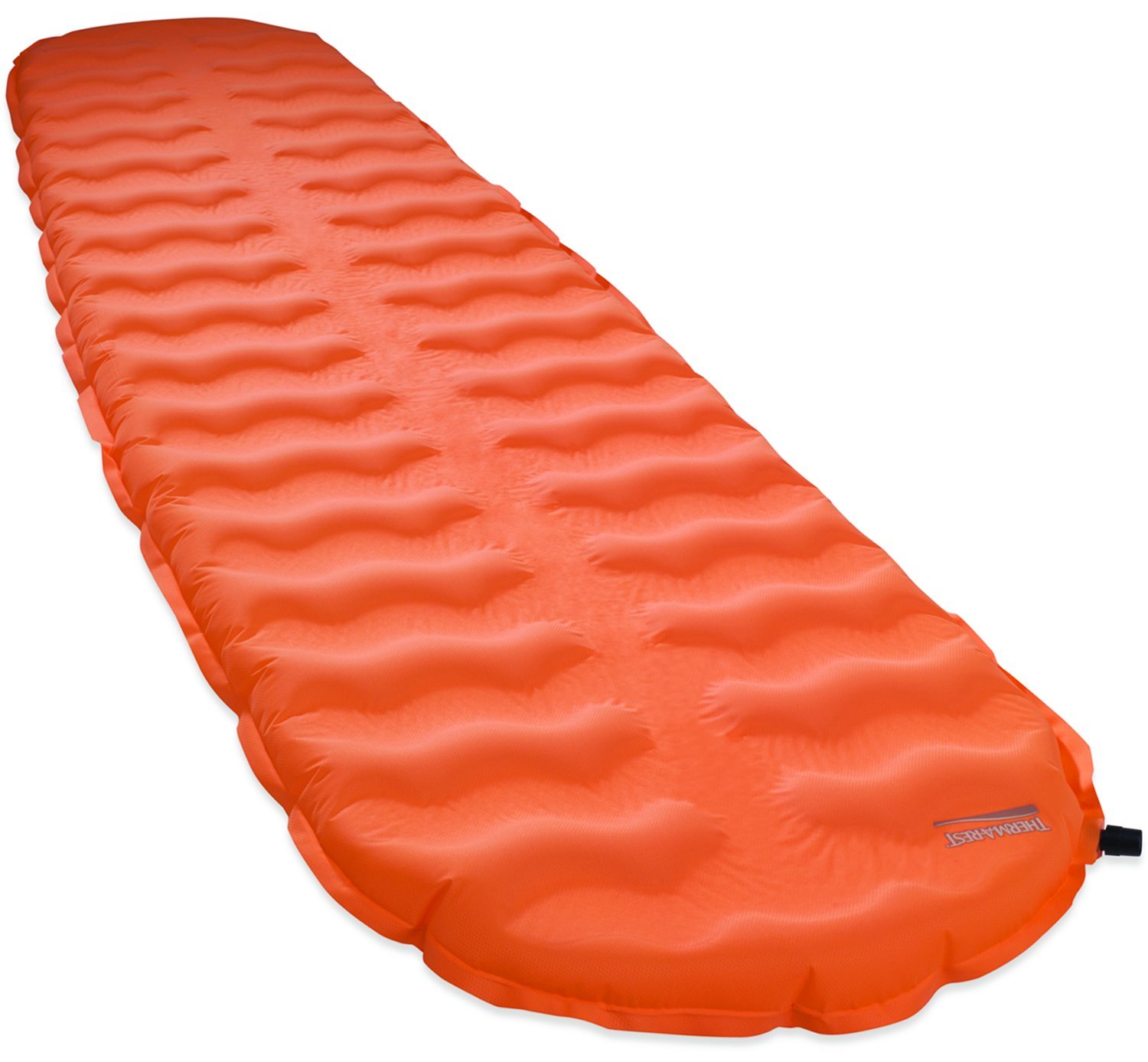 While I've been most focused on my clients' summer travel, this tip comes at the perfect time, since later this summer I'll have some long flights in Singapore Business Class, which is known for its wide seat, but not for its comfortable bed. In fact, TravelSort reader Peter commented "If sleep is paramount for you, you probably will not like the Singapore Airlines business class seat for sleeping. The JAL seat/matress pad is far more comfortable…"
Here are the specifications for the EvoLite Regular, which is the one I ended up buying:
1 lb 2 oz.
Width when inflated: 20 inches
Length when inflated: 72 inches
Thickness when inflated: 2 inches
Packed dimensions: 7.75 inches x 4.9 inches
I figure the regular size will even be fine for my 6'5″ husband, when he uses it, since he mostly needs the extra mattress comfort for his back, and not so much for his legs. But if you do want a larger size, the EvoLite Large is 77 inches long, although that increases the weight to 1 lb 9 oz. On the other hand, if you're buying it for a child or don't need the mattress to be your height, there's the EvoLite Small at 47 inches long, which is just 12 oz.
And here's a quick video from the company showing how it's made:
The EvoLite is about $100 on Amazon, and I clicked through JetBlue to earn 3X JetBlue TrueBlue points (see 3X JetBlue TrueBlue Points for Amazon Spend) as well as 5X Ultimate Rewards points, thanks to Amazon gift cards bought with our InkPlus. I'm a bit worried about some adverse reviews complaining of the mattress either not holding air or of the foam separating from the mattress, creating bubbles, but I'll post a review once I've had a chance to try the EvoLite a few times, to see how its quality holds up.
The good thing is that Therm-a-Rest does offer a Limited Lifetime Warranty:
"Your mattress is warrantied for the life of the product against defects in materials and workmanship. Should the mattress be found defective under this warranty, we will repair it or replace it at our option. Mattresses more than two years old may be replaced with a lifetime-warranted cosmetically irregular mattress. Normal wear, puncture, abrasion, misuse, alteration, abuse, or taking apart of the product is not covered…Shipping charges to an Authorized Repair Center for a damaged mattress are not covered and are the responsibility of the customer. Return shipping charges for the repaired mattress are covered."
If the Therm-a-Rest mattress works well, it could also be perfect for hotels whose mattresses are too hard, such as Park Hyatt (see Dear Park Hyatt: Please Make Your Beds More Comfortable).
Have you used a Therm-a-Rest or another inflatable mattress to get a better night's sleep in airline business class?
Recommended Posts
Best First Class Airline Seats for Couples
Flat Bed Business Class to Tahiti and Bora Bora?
Which Four Seasons Hotels Have the New Four Seasons Bed?
How to Make a Four Seasons Bed
Need Award Booking Help? Our fee is as low as $75 per ticket if you book your hotel or cruise with us.
If you enjoyed this, join 200,000+ readers: please follow TravelSort on Twitter or  like us on Facebook to be alerted to new posts. 
Become a TravelSort Client and Book your Luxury Hotel with Virtuoso or Preferred Partner Benefits!