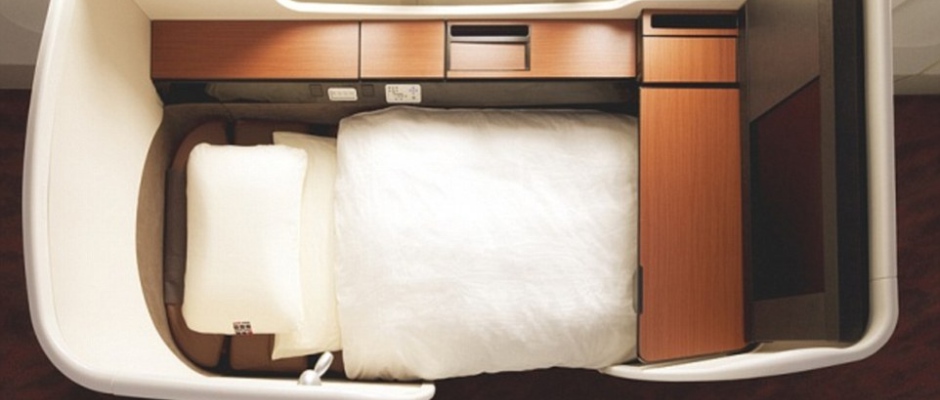 AAdvantage miles are often panned for the lack of domestic award space, but we still find great value for our AAdvantage miles for JAL First Class and JAL Business Class, and were pleased to be able to use a targeted mailer for a 65K Citi AAdvantage card (see 65K Citi AAdvantage Platinum Select without 24 Month Language).
But, although approved for a card back on November 12, I still haven't received my new credit card, 16 days after being approved for the card. So I called Citi and of course reached the automated system, which offered to send out a new card, expedited to arrive within 24-48 hours. That sounded good to me, so I agreed, whereupon the system canceled my original card that was sent out, and attempted to confirm the new card.
Then, the system responded that there was a problem securing the card, so it transferred me to an agent, who–you guessed it–said that new cards cannot be expedited, so the new card would be sent, as was the old one, via regular mail. This, even though the automated system does have you choose between a lost or stolen card, vs. a new card that wasn't received.
So don't do what I did, which was to naively believe Citi's automated system. Bypass it and speak to live agent if you don't receive your new card, since you may end up wanting to give it another day or two to see if the card shows up before having a new card sent out via regular mail.
The agent did award me an extra 1000 AAdvantage miles for the problem, but apologetically explained she wasn't authorized to award more miles than that.
Have you had problems receiving new Citi credit cards in a timely fashion?
Recommended Posts
Reader Success: Earning Citi AAdvantage Signup Bonus Again
65K Citi AAdvantage Platinum Select without 24 Month Language
60K Citi AAdvantage Card Bonus Offers Return
Transfer AAdvantage Miles to AMEX Points or Ultimate Rewards Points?
Book 2 Cathay First Class Awards with Alaska Mileage Plan Miles?
If you enjoyed this, join 200,000+ readers: follow TravelSort on Twitter or like us on Facebook to be alerted to new posts.
Subscribe to TravelSort on YouTube and TravelSort on Instagram for travel inspiration.
Become a TravelSort Client and Book 5-Star Hotels with Virtuoso or Four Seasons Preferred Partner Benefits