One of the most important things you can do to maximize your mileage earning potential is to choose one frequent flyer program and stick with it, at least when you're first getting started. Marginal benefits continue to increase with most frequent flyer programs as you give them more business. For example, when flying United, I earn a 100% bonus on all miles flown. So a quick trip from Tampa to Singapore will net me about 40,000 redeemable miles, more than two-thirds of the way to an award ticket from the US to Europe. If I had entry level status with four airlines, on the other hand, I would typically only earn a 25% bonus on miles flown, so miles would not add up nearly as quickly.
Almost on a daily basis I get emails from people asking which frequent flyer program they should be loyal to, and there really is no "one size fits all" answer. There are many factors that should determine which frequent flyer program is best for you, so I'll attempt to outline some of those here. For simplicity's sake, I'll stick to the five major US legacies in my analysis (technically there are only four, but Continental still operates a separate frequent flyer program, so I'll include them).
So here are a few of the factors to consider, in no particular order:
Where are you flying? You have to choose the frequent flyer program of the airline that flies where you need to go. That's to say that if you travel exclusively between Charlotte and Phoenix, US Airways is probably your best option (since those are two of their hubs), while if you travel between Chicago and San Francisco, United is likely your best option. Keep in mind that when you become loyal to a frequent flyer program, it's not just the airline you're pledging your loyalty to, but also the alliance. There are three major alliances: OneWorld, SkyTeam, and the Star Alliance. Of the legacy carriers, American belongs to OneWorld, Delta belongs to SkyTeam, and Continental, United, and US Airways belong to the Star Alliance. So in a way, that allows you to "pool" your miles – you can credit all your miles from flights on Continental, United, and US Airways to one airline, to attain the highest possible elite level, for example.
What kind of tickets will you be booking? The next major thing to consider when trying to pick a frequent flyer program is what type of tickets you'll most likely be booking. Will you be booking discounted coach tickets, full fare coach tickets, paid first class tickets, or a combination of all three? Surprisingly enough, this really matters when trying to pick an airline, and I think Continental is the prime example. They have a great first class product, and they offer instant upgrades on full fare coach tickets, even if you're booking months out, as long as you have elite status with them. This means for the price of full fare coach you can almost be guaranteed first class. At the same time, that means that as someone who typically books cheaper tickets, you're likely not going to get an upgrade on many routes at your upgrade "window" (typically a few days before departure). Continental transcontinental flights are notoriously tough to upgrade, and that's because most of the seats are booked in advance by passengers flying in high fare classes with instant upgrades.
Does the airline offer upgrades that are useful to you? Above I mentioned the importance of picking an airline based on the route network. An extension of that is picking an airline that offers the right types of upgrades for where you need to fly. For example, Delta is great about domestic upgrades, while they're downright awful with international upgrades. While they offer their Platinum and Diamond members (top tier) international upgrade certificates, they are only valid on near-full fare tickets. So if you want to upgrade a coach ticket to Europe, expect to pay around $2,000, basically the same price as a discounted business class ticket. American, on the complete other end, offers their Executive Platinum members (top tier) eight systemwide upgrades, which can be used to upgrade from any fare class. United is somewhere in the middle, requiring a "W" fare (mid-range fare) to be booked. So if you're a domestic flyer, this shouldn't be the deciding factor, but if you fly mostly internationally, pick the airline that offers the best top tier elite benefits.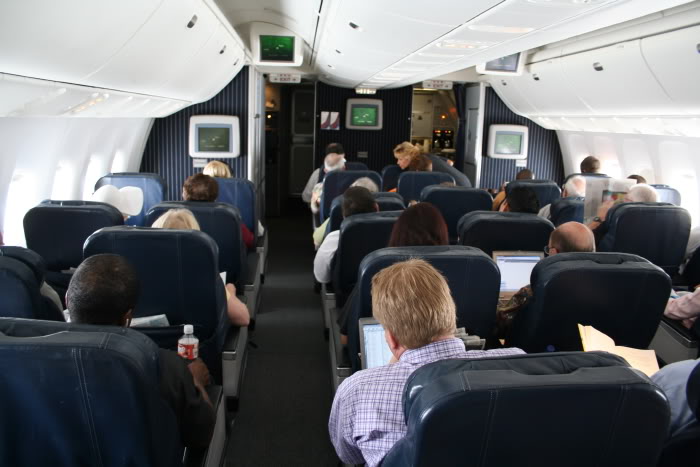 What do you want to use your miles for? Everyone has different plans with their miles, so take a very close look at what you can actually use your miles for and what it will cost you. As mentioned above, there are three major airline alliances, and when you have miles with an airline in an alliance, you can typically use your miles for any airline in that alliance. If award travel is important to you, for example, stay away from Delta. Their miles are worth substantially less than with any other legacy. Along the same lines, if you want to use your miles to travel primarily to Europe, think twice about American. While you can use your miles to fly American, British Airways, Finnair, and Iberia, American imposes "fuel surcharges" on British Airways awards, which can quickly turn your "free" ticket into a $500 one. If you wanted to go to Europe, the Star Alliance would definitely be a better option.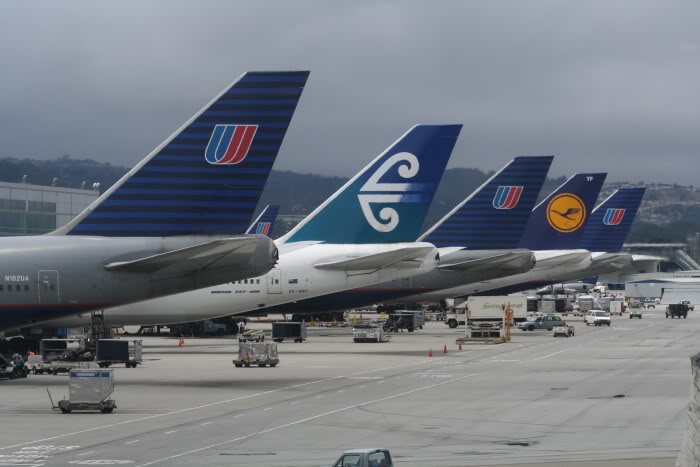 How much flying will you be doing? This is probably the most important point. There are some frequent flyer programs I'd recommend for someone flying very frequently, while I wouldn't recommend them for someone not flying very frequently. Take American, for example. Their Executive Platinum (top tier) perks are fantastic. You get unlimited domestic upgrades, eight international upgrades, international first class lounge access when flying internationally, etc. If you're a low tier elite, however, you only earn four upgrade certificates good for 500 miles each for every 10,000 miles you fly. In that case I would likely suggest United, which offers unlimited domestic upgrades and Economy Plus. While your upgrades most likely won't clear very frequently, you have Economy Plus to fall back on, which is a very nice product.
So with that theoretical stuff out of the way, let me offer just a couple of specific suggestions, keeping in mind the above. American has always been a great airline for their top tier status level. If they fly the places you need to go, you really can't go wrong with them. The same can be said for United. As a 1K you get unlimited domestic upgrades, including for a companion, six international systemwide upgrades, and eight confirmed regional upgrades, along with a bunch of other benefits. On both airlines, upgrades should clear 90%+ of the time as a top tier elite, assuming you're not flying during the busiest times.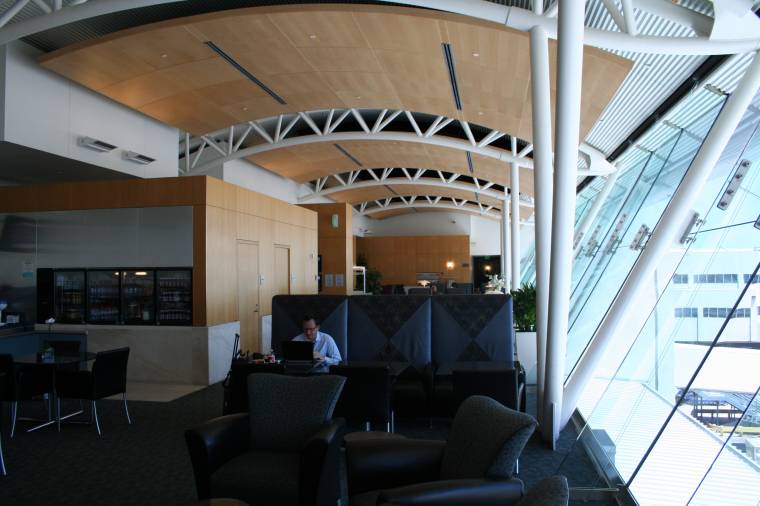 For middle tier elites, I'd stick to anyone except for American, which is the only airline that doesn't offer unlimited domestic upgrades. As a middle tier elite, you should clear upgrades fairly regularly on non-transcon, non-peak time flights. Otherwise, middle tier elites always get exit rows. With the exception of Delta, middle tier elites at the 50,000 mile level get lounge access when traveling internationally at all of the legacy airlines, so that might be a reason to shy away from Delta if primarily flying internationally.
For lower tier status, you really can't go wrong with any of the carriers. Nowdays you can't expect upgrades all that regularly as a 25,000 mile flyer, but the other benefits really add value, like free checked bags, first class check-in, priority boarding, a mileage bonus, etc. I'd say as a lower tier, 25,000 mile flyer, United has a pretty solid frequent flyer program, mainly because of Economy Plus, which really makes coach quite tolerable.
And those are just a few suggestions. Looking for more specific advice about which frequent flyer program to pick? Leave a comment below and I'll do my best to offer some suggestions.
Related Posts
Best Frequent Flyer Programs of 2015
Which Frequent Flyer Miles for Which Destination?
Bye Bye Cathay Pacific First Class Awards with AAdvantage Miles?
Earn Frequent Flyer Miles and Points as a Non-U.S. Resident?
Top 10 Frequent Flyer Airline Mile Mistakes and How to Avoid Them
Need Award Booking Help? Our fee is as low as $75 per ticket if you book your hotel through us.
If you enjoyed this, join 200,000+ readers: please follow TravelSort on Twitter or like us on Facebook to be alerted to new posts.
Become a TravelSort Client and Book 5-Star Hotels with Virtuoso or Four Seasons Preferred Partner Amenities!