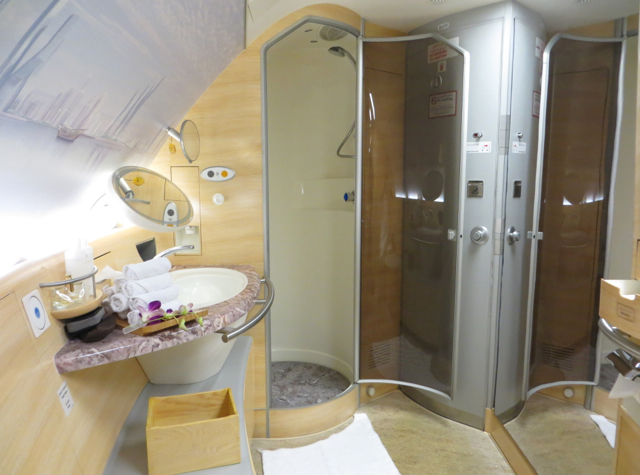 Can you change an Emirates award booked with Alaska miles? TravelSort reader Amy writes "I booked Emirates A380 First Class from Dubai DXB to San Francisco SFO, but we've changed our trip and now plan to be in Europe. I was able to find award availability from Frankfurt FRA to Dubai, but the agent I spoke with said that the segment can't be added; I'd have to rebook the entire award and risk losing the current first class award space! Is this right? I've always been able to add a segment without starting from scratch, at least with other frequent flyer miles."
One of my favorite uses of Alaska miles is for Emirates First Class awards, which aren't so easy to come by for flights between Dubai and the West Coast, so I can understand why Amy is worried about losing her existing award. And since I've received other client questions about this and recently dealt with it on one of my own award redemptions, it seems a good time to discuss the issue.
Emirates Requires "Married Segments" for Alaska Mileage Plan Awards
Unlike most frequent flyer award tickets, Emirates requires Alaska Mileage Plan to book Emirates awards as married segments, meaning that all flight segments are linked together. Unfortunately, that means that if you're trying to change anything, say because you found first class where you were previously booked in business class, or because you want to change your origin or destination, you'll need to redeposit the entire award and start from scratch. This also includes if you're adding on a segment: the entire flight award is supposed to be there, so you're technically not allowed to keep an existing flight and add on another one before or after your existing award.
That's not an issue IF there are other award seats for you to book, but if you have Emirates A380 First Class awards, often there won't be additional awards, and you'd be taking a huge risk when redepositing the award, as I'll discuss below.
Do Redeposited Emirates Awards Go Back Into Inventory?
Some redeposited frequent flyer awards seem to virtually always go back into inventory, such as Qantas awards. But my and others' experiences with Emirates awards so far is that many awards do NOT go back into inventory, especially if they were booked more than a week or so ago.
So if you're holding Emirates First Class awards and are trying to make an addition or change, I personally would NOT gamble on the award seats going back into inventory such that you'll be able to rebook them as part of the changed award ticket.
It MAY Be Possible to Have an Exception Made, Making a Change Without Losing Your Award
This isn't to say it's impossible to get a segment added or make a change to an Emirates award without losing the existing part of the award you care about. Just today I added LED-DXB in Business Class for a future Emirates First Class award from Dubai for my husband, and was able to find a great agent at Alaska's Partner desk who got a supervisor to make an exception and allow that segment to be added for just the change in miles and taxes, without losing his existing Emirates First Class award. The PNR remained the same for both Alaska and Emirates, but a new e-ticket number was issued.
And Flyertalker SFO777 reports being able to make a change to an Emirates award: "…on two separate occasions in the past month (two different agents), I was able to make a change to one segment without have to do the married segment thing. YMMV"
That said, others note that they haven't been able to without an entire redeposit. Bottom line is that the policy is NOT to allow these changes without redepositing the award, and this is important to be aware of when initially booking. And this is also what I advise Award Booking clients who want to use Alaska miles for Emirates awards–Alaska's policy is that an Emirates award has to be entirely redeposited when making a change, so don't count on changing the award after it's been booked, especially for first class.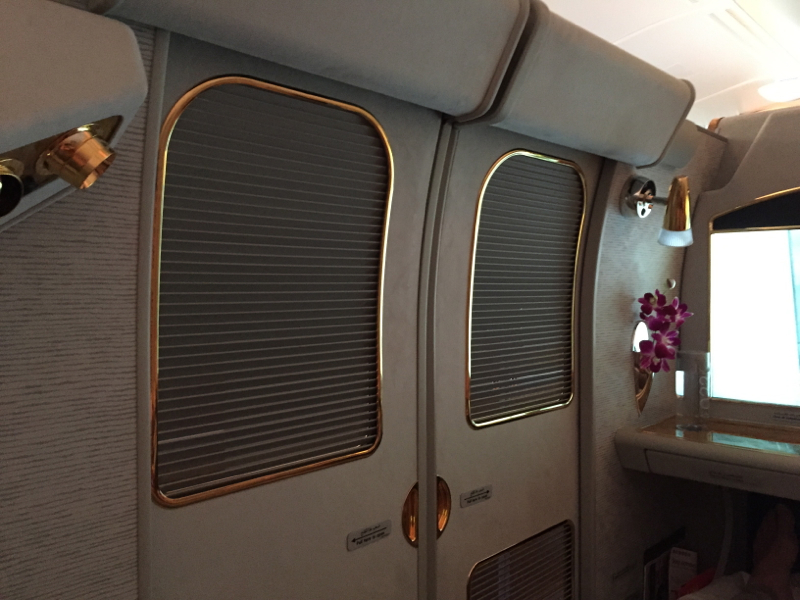 If You Can't Change Your Award Flight, Consider Alternatives
If you've tried and can't change your Emirates award, consider which alternative may be best:
Keep your existing award and buy a separate ticket that connects to it. Make sure that you're still using your existing Alaska miles award's first flight segment(s) since if you no show for one of them, all the subsequent ones will be cancelled.
Use JAL miles either for a separate award to replace your Alaska miles award, or in place of a paid separate ticket
Rebook your entire award using other frequent flyer miles
The Bottom Line
Booking Emirates awards with Alaska Mileage Plan can still be a great deal if you can find award availability for your dates. But unlike other frequent flyer programs, where it's usually quite easy to hold on to the existing parts of the award you want and change other parts of the award, don't count on doing this with Emirates awards booked with Alaska miles. You may be lucky and be able to, but it's not against current policy and requires an exception that may or may not be extended to you. Emirates awards with Alaska miles are best if you find what you're looking for and don't need to make any future changes to the award.
Have you run into any issues when trying to change an Emirates First Class award booked with Alaska miles?
Related Posts
Emirates A380 First Class Review
First Class to Europe from West Coast with Frequent Flyer Miles?
Emirates A380 Between U.S. and Europe and How to Book Awards
Emirates Devaluation: Retroactive No Chauffeur for Partners, No First Class Awards via Alaska
Emirates First Class Lounge Dubai Review
Need Award Booking Help? Our fee is as low as $75 per ticket if you book your hotel through us.
If you enjoyed this, join 200,000+ readers: please follow TravelSort on Twitter or like us on Facebook to be alerted to new posts.
Become a TravelSort Client and Book 5-Star Hotels with Virtuoso or Four Seasons Preferred Partner Amenities!