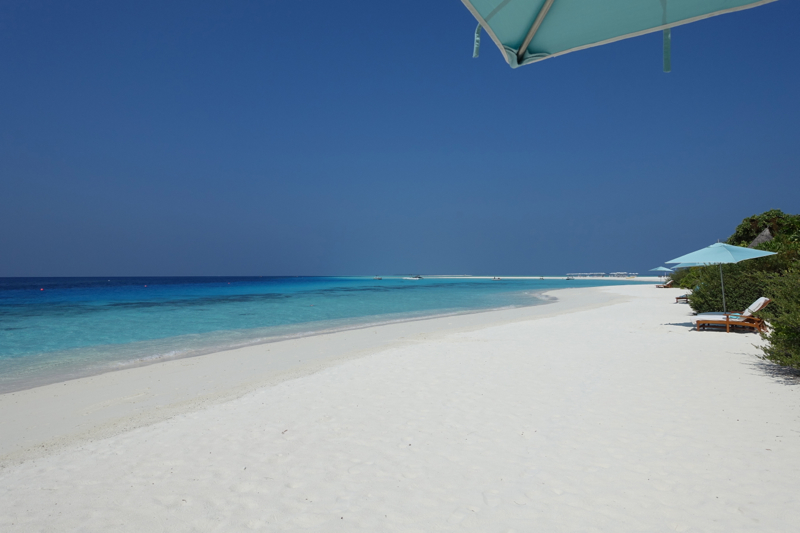 Can Virtuoso and Preferred Partner benefits combine with free night offers? A TravelSort client recently asked "I know that sometimes Four Seasons Preferred Partner benefits are available with 3rd Night Free and 4th Night Free. Are there times when the benefits aren't combinable with free nights? And how about Virtuoso, can those benefits be combined with offers I see on the hotel's Web site?"
Since it's not always clear which benefits are combinable with which offers, I'll use this client's question as an opportunity to clarify when benefits are typically combinable. Note that to be sure, you should always check with your travel advisor or TravelSort, if you're a TravelSort Client.
1. Four Seasons Preferred Partner: Almost All Offers Are Combinable with FSPP Benefits
Four Seasons Preferred Partner is, in my view, one of the best preferred partner programs because nearly all (in my experience, over 95%) of Four Seasons offers that you see on the Web site are combinable with Four Seasons Preferred Partner benefits. That means that if you see a 3rd night or 4th night free or guaranteed upgrade offer on the site, this combines with Preferred Partner benefits.
Note that if the free night offer is via another channel, such as the Citi Prestige 4th night free, that is NOT combinable with Four Seasons Preferred Partner benefits. Aspire Lifestyle which fulfills the Citi Prestige benefit can book Preferred Partner offers, but is not permitted to combine these with the Citi Prestige 4th night free offer, so you would need to choose one or the other.
It's also possible to take advantage of AMEX Fine Hotels & Resorts offers, but I always recommend booking Four Seasons hotels and resorts using Four Seasons Preferred Partner as FSPP guests are given top priority for upgrades. See for example Why Switch to Four Seasons Preferred Partner from an AMEX FHR Booking.
2. Peninsula PenClub and Virtuoso Benefits Are Combinable with Each Other and PenClub Offers
Peninsula PenClub has one of the most unique preferred partner benefits, in that it gives you PenTime flexible check-in / check-out privileges: you can arrive anytime the day of your check-in date, even if it's 6am in the morning, and the hotel will provide a holding room for you if your reserved room or suite type isn't ready. This is a godsend when you arrive on a redeye flight exhausted and want to nap, and means you don't have to reserve the prior night. Similarly, if you're on a late night flight, even if the hotel needs your specific room or suite back, you'll be provided another room you can stay in until you have to depart for your late night flight.
This PenClub benefit can be combined with Virtuoso benefits, so that you also enjoy complimentary breakfast, hotel credit, and upgrade to the next category based on availability.
These benefits also combine with any exclusive PenClub offers. Example from last year include Peninsula Hotels PenClub 3rd Night Free Offers.
3. Virtuoso Benefits Only Combine with Virtuoso Specific Offers
Some hotels that are Virtuoso members do offer Virtuoso specific promotions, such as a 3rd night or 4th night free, which are combinable with all Virtuoso benefits. Check with TravelSort or your luxury travel advisor to see if any hotels or resorts in your selected destination have any offers that combine with Virtuoso benefits.
Otherwise, generally speaking, Virtuoso benefits do NOT combine with the offers you see on a hotel's Web site. You would need to choose the Virtuoso benefits, which generally only accompany the best flexible rate (BAR) or the hotel special offer, without the benefits. TravelSort or your travel advisor can still reserve hotel offers from the Web site for you, and it's a good idea to reserve through an advisor even when you're not trying to reserve a Virtuoso rate, so that if any issues arise during your stay your advisor can help resolve them and ensure as fully a service recovery as possible.
4. Bellini Club Benefits Exceed Virtuoso Benefits and Typically Can Combine with Belmond Web Site Offers
Bellini Club, the Loyalty Club of Belmond hotels, has a great benefit when reserving at least $5000 pre-tax in hotel stays or river cruises: receive a $500 voucher good towards a future Belmond stay within the next 18 months of at least $2500 pre-tax at a different Belmond property, and this benefit is in addition to benefits that are similar to Virtuoso: complimentary daily breakfast for two, a $90 per room per stay hotel credit or $200 per suite per stay hotel credit and upgrade if available at check-in. See Belmond Bellini Club Benefits: $500 Gift Voucher for Future Travel. And in my experience, most Belmond hotel Web site offers are combinable with Belmond Bellini Club amenities (although note of course that Web site offers and Bellini Club offers that are the same, such as an included breakfast, aren't doubled; you'll still receive a maximum of two daily breakfasts per room).
5. Starwood Luxury Privileges Benefits Combine with Starwood Luxury Privileges Special Offers
While Starwood Luxury Privileges benefits do NOT combine with the offers you see on an individual hotel's Web site, some Starwood Luxury Privileges properties do have special offers that combine with the Starwood Luxury Privileges amenities. To check, go to the Starwood Luxury Privileges page and use the "Find" function to quickly locate the property you're interested in.
As an example, the Prince de Galles hotel in Paris offers a 4th night free offer for stays through September 4, 2016, which is repeatable during the stay. There is also a complimentary 3rd night offer for stays November 1, 2016 – April 30, 2017, with a confirmed upgrade at time of booking to the next room or suite category (room to room upgrade and suite to suite upgrade). Blackout dates are December 30-31, 2016; February 28 2017; and March 1-8, 2017.
Related Posts