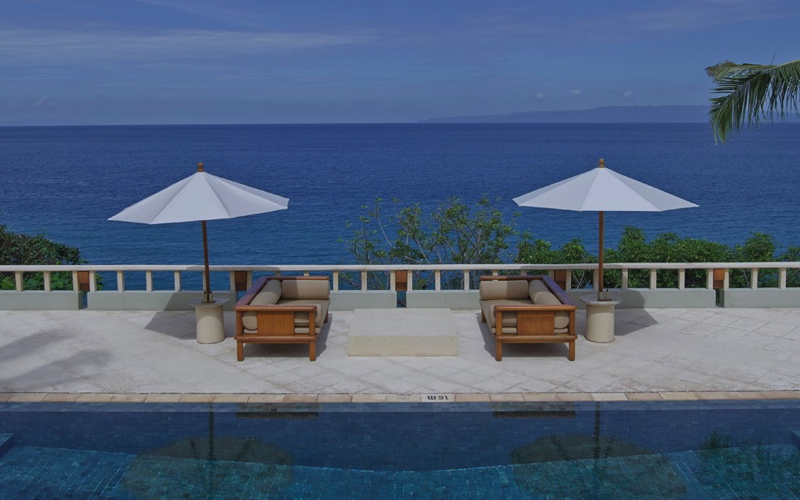 Is it better to book hotels in advance or last minute? TravelSort reader William writes "I usually hate planning in advance and prefer to plan trips closer to the actual travel dates, but my partner and I also want to stay in the best hotels. Recently we got burned by waiting too long to book hotels for our summer trip to Europe–rates were much higher than expected, even with the good EUR to USD exchange rate. So when do you usually book hotels for clients to get the best rate?"
This is a great question, and how far in advance to book hotels to obtain the best rate is often debated. The answer will be different based on the destination and the hotel market, so let me put all my advice in context by noting that this advice applies to reserving luxury hotels. I generally only reserve 5 star hotels for clients, and some of these hotels and resorts are smaller properties, such as the top Aman resorts or the best New Zealand luxury lodges, with only a few rooms and suites. It's different of course if you're booking budget or mid-tier hotels, since many of these won't sell out and there's a much higher chance of better rates offered at the last minute.
5 Reasons to Reserve Hotels As Far in Advance as Possible
1. Peak Periods for the Top Luxury Hotels Sell Out Months in Advance
Whether you're reserving Hawaii or the Caribbean for Christmas and New Year's or Kyoto for cherry blossom season or Paris during Fashion Week, you should reserve luxury hotels in these markets as far in advance as possible, as the best hotels *will* sell out. For Christmas and New Year's in particular you'll want to reserve as soon as hotels open for reservations, and even then, a number of hotels are effectively closed to anyone except repeat guests who come every year and are given priority for festive season bookings. Also note that most resorts have a 10 night minimum stay requirement during this time.
Example: About 1 month ago I reserved the very last rooms for Christmas / New Year's at a popular Aman Resort for clients. Once I booked those last rooms, the resort was completely sold out for those nights, 10 months in advance.
2. Rates Can Increase Significantly Overnight, Even 10-11 Months in Advance
A corollary to the above is that, particularly with high season dates at popular hotels and resorts, the rate you see for a given room can increase significantly overnight, as rooms are booked.
Example: A Sora Suite at Amanemu (see Top 2016 New Luxury Hotel Openings), Aman Resort's new onsen resort in Ise Shima, was JPY 110,000 + service and tax for certain March dates; the rate for some of those dates is now JPY 170,000 + service and tax. At Four Seasons Kyoto, a Deluxe Garden View Room was JPY 142,000 + service/tax when I booked it for a client. The day after I booked it, I noticed that the rate had risen to JPY 152,000 + service/tax.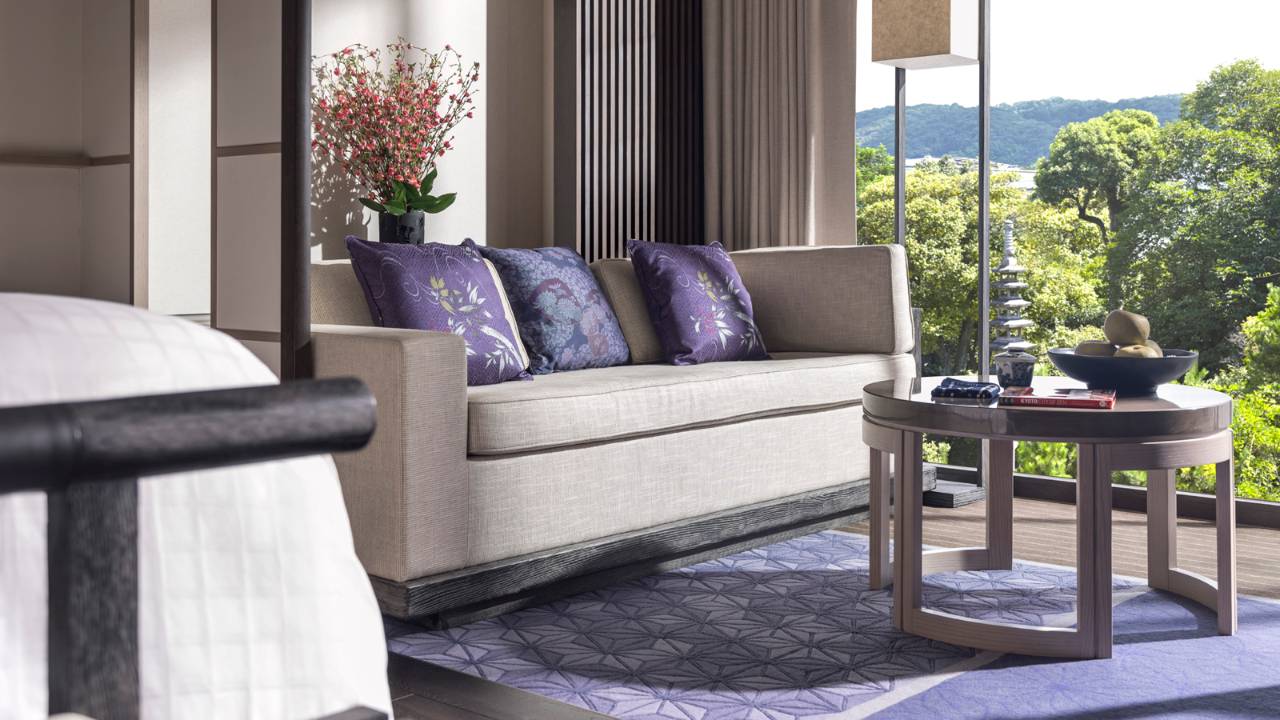 3. Need Connecting Rooms or Suite? Easier to Get This if Booking Well in Advance
For many hotels, connecting rooms or adjacent rooms can be requested but are not guaranteed. You have a better chance of having an exception made if you're reserving far in advance of your stay (and if you have a compelling reason for the connecting room, such as two young children in the room).
Example: I was able to guarantee adjacent rooms for a family at the St. Regis San Francisco, booking it over 4 months in advance.
4. Booking the Presidential or Specialty Suite? Easier to Negotiate a Special Rate in Advance
While preferred partner, Virtuoso and FHR rates for rooms are generally the best available rate and generally not combinable with prepaid rates (although there are some Four Seasons Preferred Partner Advance Purchase offers), it is more possible to negotiate when reserving specialty suites or multi-bedroom villas, and you have additional leverage if reserving very far in advance.
Example: I recently negotiated a better rate for a client reserving a 3 Bedroom Villa at one Aman property and the two top suites at another Aman property, for the same extended family trip. Since they were spending nearly $30,000 on the stay, we were able to negotiate a better rate and special inclusions for them, as part of my travel planning fee for their trip, although it required a 25% non-refundable prepayment.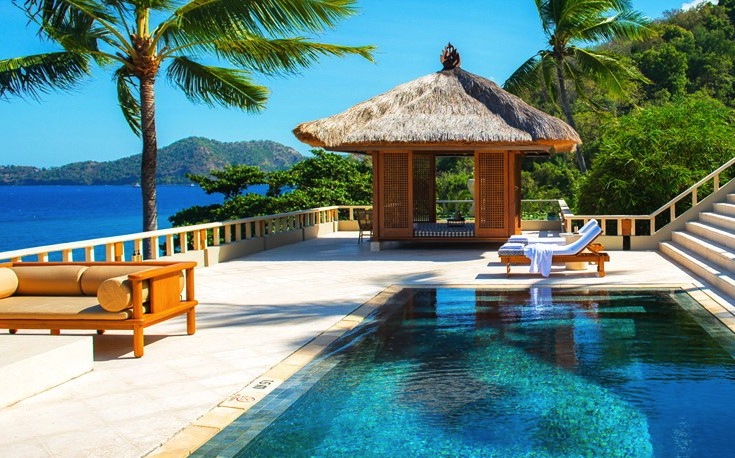 5. Ability to Book a Popular Hotel Restaurant in Advance
Some hotel restaurants are very popular in their own right, and attract many guests not staying at the hotel. In many cases, however, you won't be able to make a reservation more than a month or two in advance if you're not a guest staying at the hotel. Other hotels will allow advance reservations for everyone, but reserve certain prime reservation times for hotel guests only.
Example: Matsalen by Mathias Dahlgren at the Grand Hotel Stockholm, with 2 Michelin stars, takes reservations one month in advance. But if you're staying at the Grand Hotel Stockholm, it's often possible to make reservations earlier. Similarly, the intimate Sushi Sora at the Mandarin Oriental Tokyo seats just 8 diners and accepts reservations 2 months in advance, unless you're staying at the Mandarin Oriental Tokyo, in which case you can make a reservation as soon as you have a confirmed room reservation.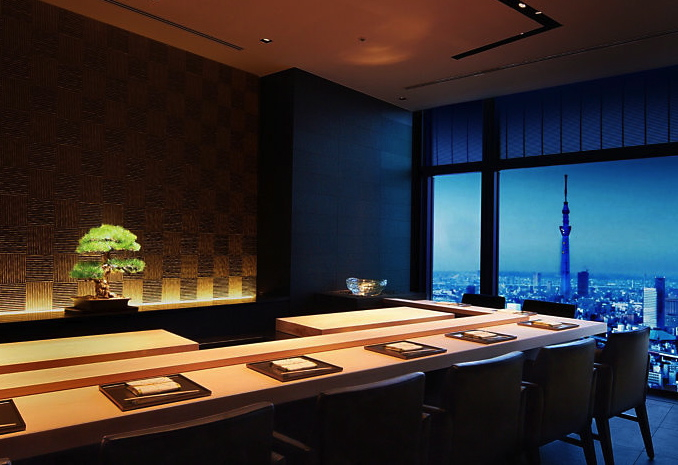 Avoid Prepaid Rates and Check Periodically for Lower Rates for Your Dates
While I highly recommend reserving well in advance, most of the time I do NOT recommend reserving a prepaid rate, as it means that you won't be able to rebook if a lower rate does come along. Prepaid rates are lower for a reason–they're non-refundable and you're locked into it, even if the hotel later offers a lower rate or better Virtuoso or preferred partner package, and even if your airline cancels or changes your flight.
Remember: If you or your travel advisor find a better last minute offer you can always rebook, but if you try to reserve too late only to discover that your preferred hotel is sold out of the room or suite type you want, or rates are far above what they were a few months ago, (or the hotel sold out entirely), so far there's no time travel that will take you back to better rates and availability.
How far in advance do you normally reserve luxury hotels?
Related Posts
Why Switch to Four Seasons Preferred Partner from an AMEX FHR Booking
Hawaii Vacation for Christmas and New Year's? 6 Reasons to Go Another Time
Four Seasons Lanai: Air Credit, 4th Night Free and Complimentary Activity
Need Award Booking Help? Our fee is as low as $75 per ticket if you book your hotel through us.
If you enjoyed this, join 200,000+ readers: please follow TravelSort on Twitter or like us on Facebook to be alerted to new posts.
Become a TravelSort Client and Book Your Hotel with Virtuoso or Four Seasons Preferred Partner Amenities!