Apply: Marriott Rewards Premier Visa – 70,000 Points
The Marriott Premier Rewards Visa, while not offering as lucrative a signup bonus as the Hyatt Visa, is still a very worthwhile card to get for its 70,000 point signup bonus, even if you rarely stay in Marriott hotels. That's because 70,000 Marriott points can be used for a free night at Ritz-Carlton Tier 1-3 hotels and resorts, as well as a free night in all Marriott hotels (or even two free nights for lower category Marriotts). And while I can't get that excited about the free night at a Category 1-4 hotel, it could come in handy for a layover or a night in an expensive city such as Moscow.
Pros
70,000 bonus points
Free Night Stay in Category 1-4 Marriott after account approval
If you stay at Marriotts, the card is valuable since you get 5 points per $1 spent at Marriott (but not Ritz-Carlton) hotels and resorts.
2 points per $1 spent on airline spend (spent directly with the airline), restaurants and car rentals (This is not quite as good as the Sapphire Preferred, which earns 2X on ALL travel and dining spend, gets a 7% annual dividend, and has more flexible Ultimate Rewards points that can transfer to United, Hyatt, Marriott, and other partners)
1 point per $1 spent on all other purchases
Anniversary bonus of one free night stay at a Category 1-5 hotel every year
15 Nights Credit toward next Elite membership level every year on account anniversary. If you don't have any Marriott status, this will give you Marriott Silver. Main benefits are 20% bonus on base points earned during stays, priority late checkout based on availability and free Internet at select hotels in Asia Pacific
Annual fee waived the first year ($85 value)
No foreign transaction fees
Cons
Must spend $1000 in first 3 months to receive the signup bonus (previous offer was after first purchase)
50,000 points will only be enough for one night at Category 6-8 Marriott hotels and resorts, as well as for Tier 1-3 Ritz-Carlton hotels and resorts. And 50,000 points is not enough for even 1 night at Tier 4-5 Ritz-Carltons
Marriott Silver doesn't offer free Internet at all Marriotts
Loyalty program is less lucrative (points worth less) than Hyatt. Top Marriott properties require 30.000-40,000 points, while Park Hyatt (Hyatt's top hotels and resorts) require just 22,000 points
Free night in Category 1-4 hotel (or Category 1-5 hotel for anniversary bonus) must be redeemed within 6 months from date of issue.
With that, here are some of the best value uses for your 50,000 Marriott points. This is not to say that other Ritz-Carlton and Marriott might fit your plans and preferences better, but I've picked these as offering some of the top value redemptions, taking into account recent guest reviews and their comparatively high usual retail rates.
1. Ritz-Carlton Moscow (Tier 3: Free Night = 50,000 points / 40,000 PointSavers)
Pros:
Fantastic location with views of the Kremlin and Red Square from the O2 Lounge and select rooms and suites
Retail rates here are typically $700-$1000 or more per night for standard rooms, so free night represents great value
Spacious, elegantly decorated rooms
Beautiful pool and excellent spa treatments
Superb service and staff speak excellent English
Cons:
Be prepared for sky high prices for all hotel food, drinks and services
Service in O2 can be slow and lacking compared to the rest of the hotel
The best experience at this hotel is on Club Level, not in the standard rooms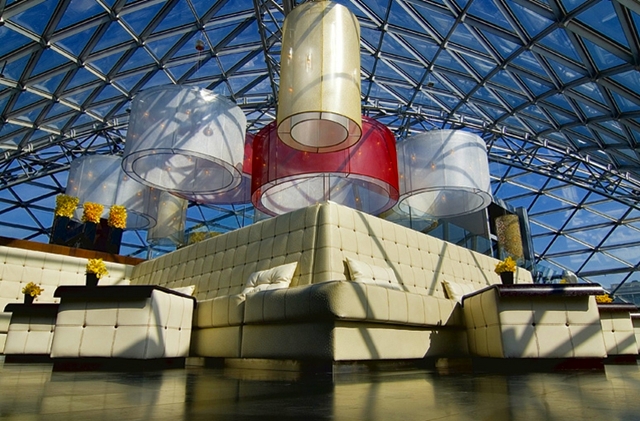 2. Ritz-Carlton Tokyo (Tier 3: Free Night = 50,000 points / 40,000 PointSavers)
Pros:
Large, beautifully appointed rooms and bathrooms
Great location, close to many shops and restaurants
Gorgeous swimming pool and fitness center on the 46th floor, with great views
Superb food
In-room Nespresso machine
Cons:
Decor a bit dated
Food, drinks and services are expensive, even by Tokyo standards
Lobby Lounge has a cover charge in the evening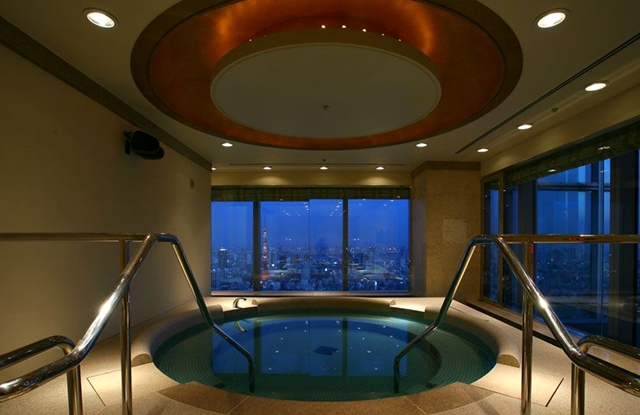 3. Hotel Arts Barcelona (Tier 3: Free Night = 50,000 points / 40,000 PointSavers)
Pros:
Beautiful panoramic views of the ocean and city from rooms on high floors
Modern decor
Lovely pool area (when not too crowded)
Attentive and friendly service
Excellent restaurants
Cons:
Location is not convenient to the main sites–you'll need to take a taxi or the subway
Pool area is too small and crowded during peak times, especially August
Some rooms could use a refresh
Nespresso pods in room are charged, not complimentary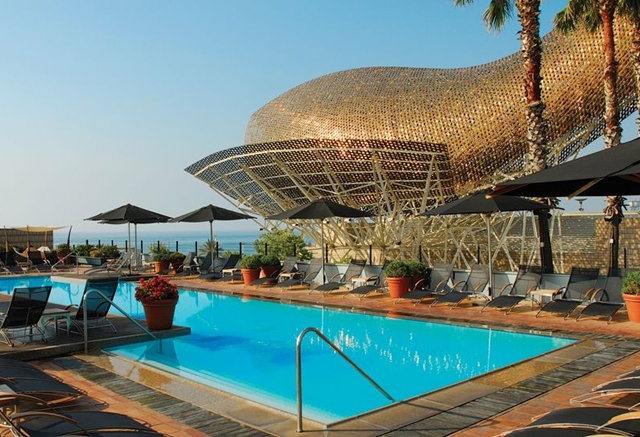 4. Ritz-Carlton Half Moon Bay (Tier 3: Free Night = 50,000 points / 40,000 PointSavers)
Pros:
Scenic views from its dramatic location perched on the bluffs
Welcomed with a complimentary glass of wine
Spacious rooms, many with coastal views
Great golf course
Bagpiper at sunset
Cons:
Half Moon Bay is often cloudy or misty (September and October tend to be clearer)
Service can be distracted when a wedding is held
High valet parking fee + resort fee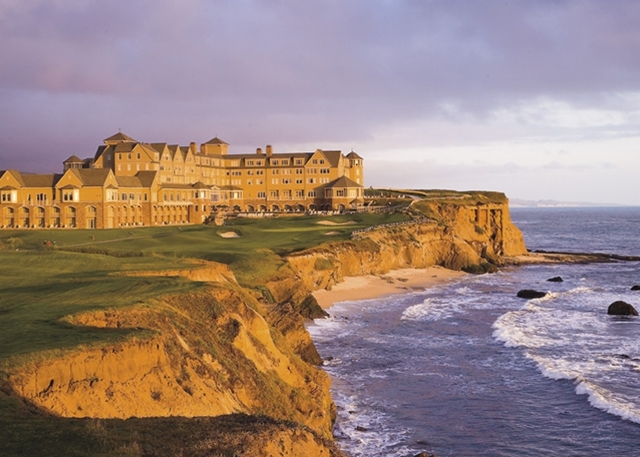 5. Beaux-Arts Miami (Category 7: Free Night = 35,000 points / 30,000 PointSavers)
Pros:
Sleek, modern decor
Intimate boutique feel, with only 44 rooms and suites
Incredible views, since the hotel is the top few floors of the JW Marriott
In-room iPad
Cons:
Complimentary continental breakfast is nothing special
Pool is shared with the JW Marriott
Valet car service can be slow in retrieving your car
6. Scrub Island Resort (Category 8: Free Night = 40,000 points / 35,000 PointSavers)
Pros:
Gorgeous property
Great service, led by a hands-on GM
Excellent spa treatments
Bulgari bath amenities
Cons:
Expensive to get there, but still best to fly into Beef Island Airport on Tortola
Not a lot to do on Tortola itself–best for a relaxing vacation
Food good, but very expensive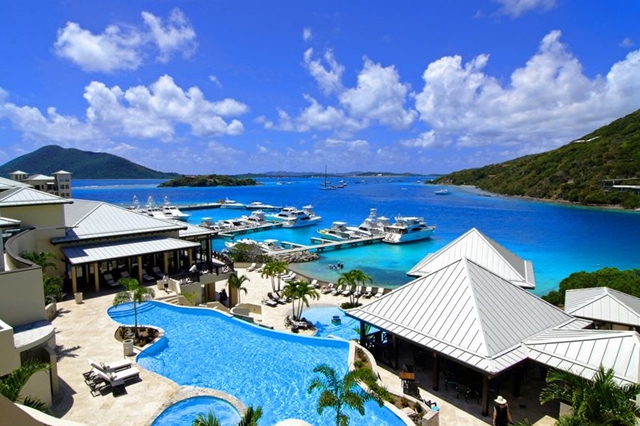 7. JW Marriott Hong Kong (Category 7: Free Night = 35,000 points / 30,000 PointSavers)
Pros:
Located on Hong Kong Island, just 1 MTR stop away from Central (so can use Airport Express if traveling with little luggage)
Connected to Pacific Place, with many shops and restaurants
Excellent service
Free WiFI
Swimming pool
Cons:
Rooms are a bit small compared to other Hong Kong hotels of this class
Decor a bit dated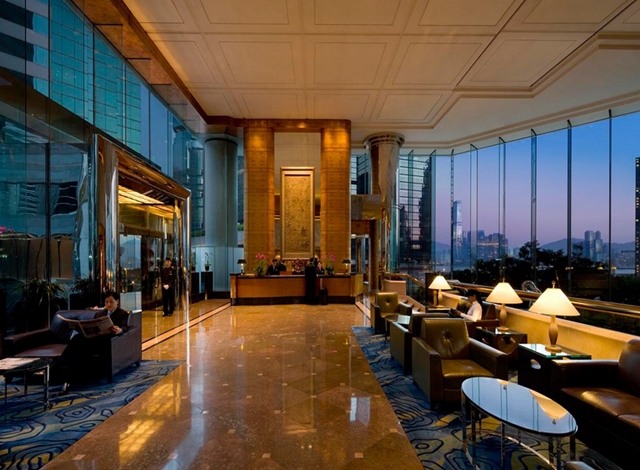 8. Ritz-Carlton Dubai (Tier 3: Free Night = 50,000 points / 40,000 PointSavers)
Pros:
Excellent service, especially pool-side
Magnificent ocean views from some rooms and suites
Quite peaceful, yet conveniently located near plenty of restaurants and shopping
Good kids club (additional fee)
Cons:
An older property, with some rooms due for refurbishment
No water sports at the beach directly in front of the hotel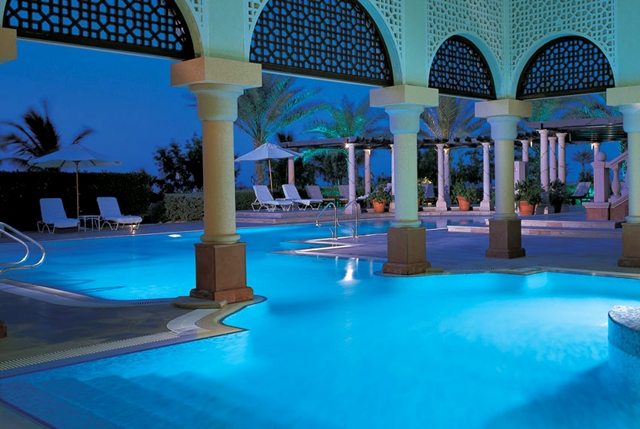 How about you–where do you plan to use your 50,000 Marriott points from the Marriott Rewards Premier Visa?