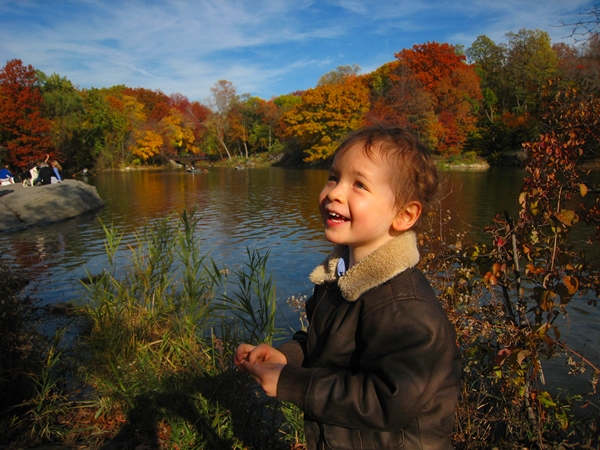 Sure, its size may seem daunting if you don't live here, but New York is actually a very family-friendly city. The sheer number of families that choose to stay here, even with two or three kids, rather than move to the suburbs, reflects in part the many parks, playgrounds, kid-friendly restaurants, and kid-friendly attractions, museums, classes, and events, not to mention toy stores. Our New York City with Kids guide has some of our top recommendations for families with kids visiting New York.
One of the biggest decisions when planning a family trip to New York is where to stay. While there are hundreds of hotels, including all the major chains, here's how we would recommend narrowing down choices:
1. Budget: What is your budget per night? Keep in mind that New York City is expensive, and you'll pay a significant premium to stay in midtown, especially near Central Park due not only to the proximity of the park, but also the coveted views these hotels offer. If you're on a tight budget and don't have friends you can stay with, consider staying in a hotel in Brooklyn, Queens or New Jersey with good transport into Manhattan. One of our favorites for ~$200/night is the Sheraton Lincoln Harbor, which during the week has ferry service via NY Waterways–it takes 7 minutes or so to cross the Hudson and your kids will love the ride! Plus, the hotel has a small indoor pool, which few Manhattan hotels have.
2. Location: If your budget will allow you to stay in Manhattan, you'll want to figure out which neighborhood appeals most to your family. If you're with older kids and will be seeing a number of Broadway shows, it makes sense to stay within walking distance of Times Square, although be prepared for crowds. If you want to spend time at the Museum of Natural History, the Children's Museum and Central Park, the Upper West Side or Columbus Circle Area is a good bet and not as frenzied as the Times Square area.
3. Hotel Amenities: If you're all staying in one room, it's important to enough space and of course beds so everyone can get a good night's rest–there's nothing worse than not getting enough sleep and having cranky kids (and adults!) on a vacation. It also helps when a hotel can provide things that make a parent's life easier, such as a diaper pail, crib and babyproofing, for babies and toddlers, or the special touches that make the stay memorable, such as a child-size bathrobe, great kids menu, kids DVDs or perhaps cookies and milk in the evening.
Here are some of our picks for the best family-friendly New York hotels. They are not budget picks, but in our view they are worth saving up for (and in some cases, such as the Ritz-Carlton and Le Parker Meridien, you'll be able to use Marriott and SPG points respectively for award nights). You might also opt to stay in a budget hotel for the days you'll be out and about the most, and treat yourself and your kids to a night or two in one of these, when you have the chance to enjoy the hotel and amenities more. After all, it's not just the kids who like to feel taken care of and pampered a bit, right?
Best of all, we offer TravelSort Members exclusive rates on these hotels that are cheaper than the hotels' own Web sites, Expedia, Orbitz etc. Our rates do sell out, so book early to avoid disappointment. Not a member? Register and join our community of savvy travelers!
Why we love it:
Perfect location steps from Central Park and right by numerous subway lines; easy to get to the Natural History Museum, Children's Museum, Lincoln Center and Times Square
Indoor pool! Very rare in Manhattan
Huge Whole Foods grocery store in the basement convenient for quick meals, provisions for a picnic, organic snacks and baby supplies
Kids get a welcome amenity and stuff to keep them busy: coloring book and crayons for tots, DVDs with children's programs for older ones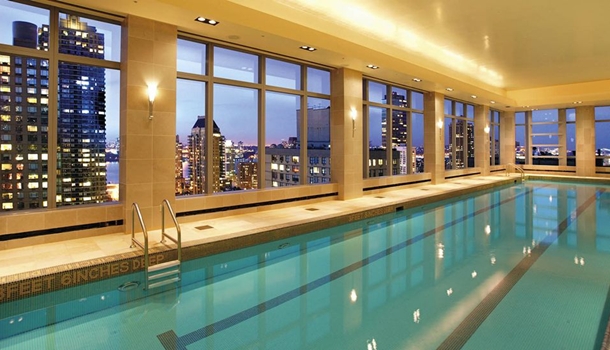 Why we love it:
Great location across from Central Park and FAO Schwarz (not to mention the Apple store)
Huge rooms: the smallest are 475 sq. ft, double the size of some NYC hotel rooms, providing more room for that crib or rollaway bed
Eloise Children's Menu makes us want to order from it ourselves
Cute child-size bathrobes
Eloise Fashion Room stocked with costumes for little ones to play dress up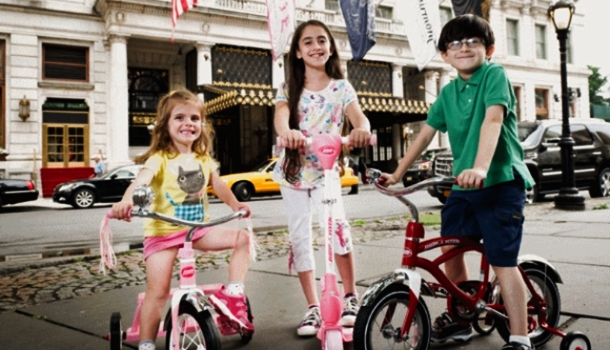 Why we love it:
Right across from Central Park (I know this is getting repetitive, but if your kids are active, you'll appreciate how important this is!)
Up to 3 kids under 12 years old may stay free in parents' room, using existing bedding (however, only 1 crib allowed)
Kids' menu
Children's movies
Kids get cookies with nightly turndown service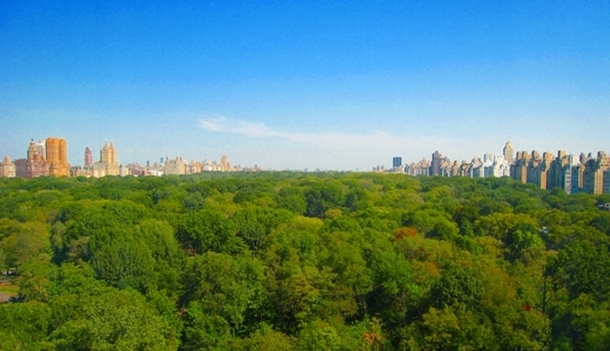 Why we love it:
Rooftop atrium indoor pool with killer views
Mommy and baby swim classes can be arranged for an additional fee
One of the best brunches in NYC at Norma's
Grab a burger without leaving the hotel at the Burger Joint
Scooters available to loan out
Discount passes to Planet Hollywood, Jekyll & Hyde, Madame Tussaud's, etc.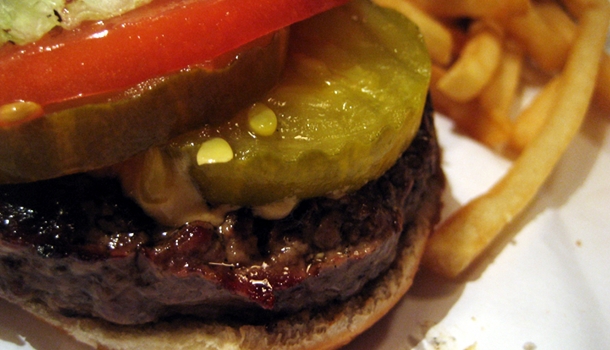 5. Eventi
Why we love it:
Close to Penn Station and subway lines; about 15 minute walk to Times Square
KimptonKids welcome gift
Child-size animal print bathrobe
FoodParc offers lots of kid-friendly fare: smoothies, burgers, pastas etc.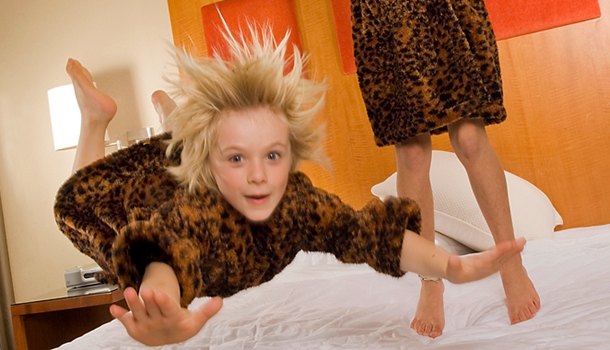 Why we love it:
Great value for a luxury hotel, due to its Battery Park location
Easy access to tours of Statue of Liberty, Ellis Island
Telescopes in Statue of Liberty View Rooms
Large rooms: the smallest are 425 sq. feet
Kids get cookies with nightly turndown service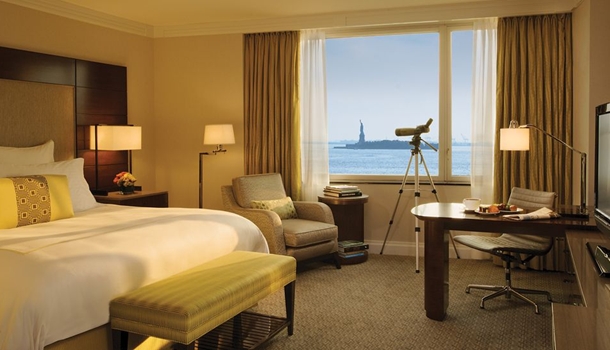 7. Ink 48
Why we love it:

Complimentary wine reception 5-6 (ok, this isn't for kids, but it's just what parents need!)
Nearby playground at De Witt Clinton Park or walk 15 min. to Central Park
KimptonKids welcome gift
Child-size animal print bathrobe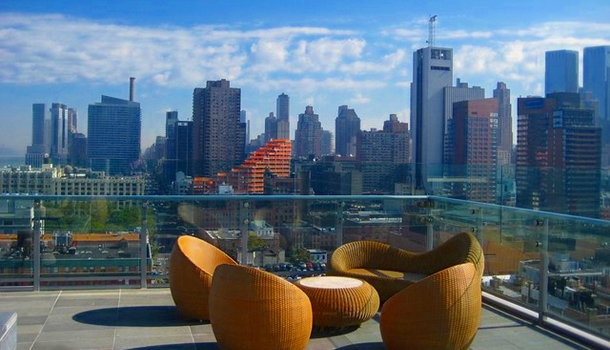 Related Posts
Best New York Hotels with Pools
The Setai Fifth Avenue NYC Hotel Review
Blue Smoke NYC Restaurant Review
The Best Airlines for Kids and Families
Need Award Booking Help? Our fee is as low as $75 per ticket if you book your hotel through us.
If you enjoyed this, please follow TravelSort on Twitter or like us on Facebook to be alerted to new posts.
Become a Member to find your perfect luxury or boutique hotel at up to 50% off: TravelSort Hotels