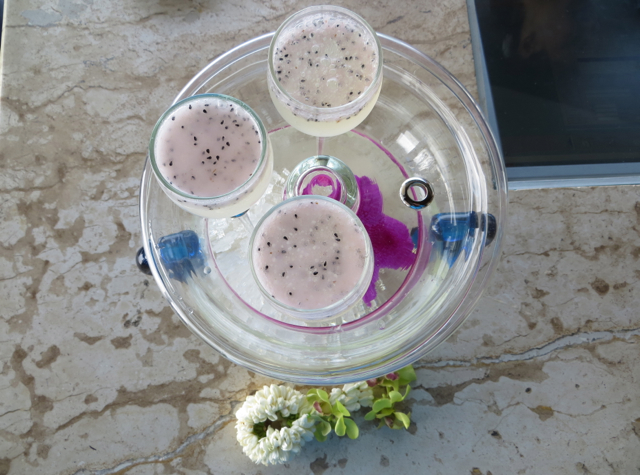 What are the best hotel welcome amenities and gifts? Here are a few of my favorite ways hotels have welcomed my family and me, from welcome drinks that have me asking for the recipe to complimentary chauffeur service with WiFi to handcrafted mementos to take home.
Become a TravelSort Client if you'd like to book these hotels and resorts with Virtuoso or Four Seasons Preferred Partner amenities.
1. Amankila: VIP Arrival Airport Transfer Service, Passionfruit Mangosteen Welcome Drink, Fruit Bowl
So far, my favorite welcome amenities are those from Amankila, in East Bali. Not only is the resort itself spectacular, with its tiered pools overlooking the Indian Ocean, it also offers, as do all three Aman Resorts on the island of Bali, VIP arrival airport transfer service. You're met on arrival, and enjoy VIP fast track service through Immigration including visa on arrival assistance, before being whisked away by an Aman driver in a comfortable air conditioned Aman car equipped with WiFi.
On arrival, you're usually personally welcomed by Amankila's GM (Claudia) if she's there, or a manager if she's not on property. A buggy brings you to your villa, where a luscious fruit bowl and housemade cookies await, but the best is yet to come: Amankila's bespoke Passionfruit Mangosteen Sorbet Welcome Drink–yum!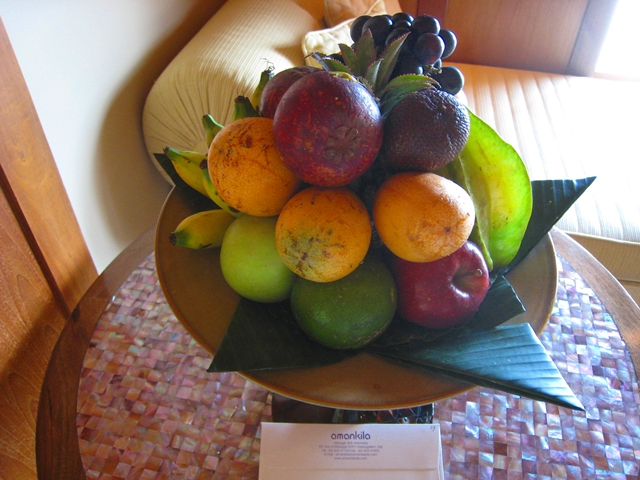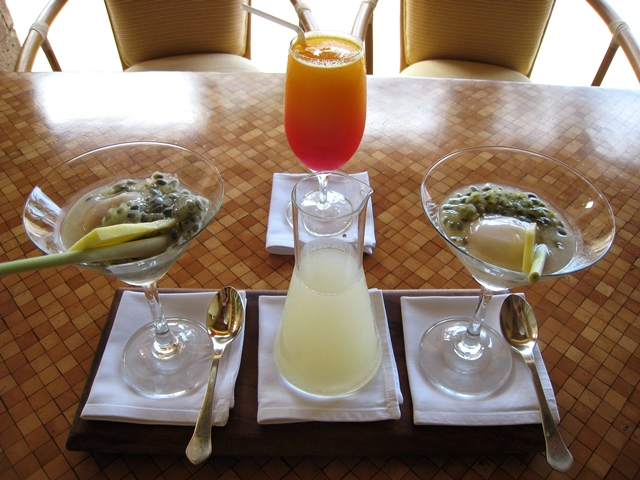 2. Four Seasons Paris George V: Sauternes, Petit Fours and White Rose Bouquet
Your first welcome at the magnificent Four Seasons Hotel George V, Paris is from the doormen who greet you and from the gorgeous flower arrangements in the lobby, by world class floral designer Jeff Leatham.
In our room, I was thrilled to find not a bottle of champagne (which frankly I don't care for) but instead a half bottle of Cypres de Climens Sauternes, along with two delectable housemade chocolates, and a fragrant white rose bouquet. Very classy, and very much appreciated.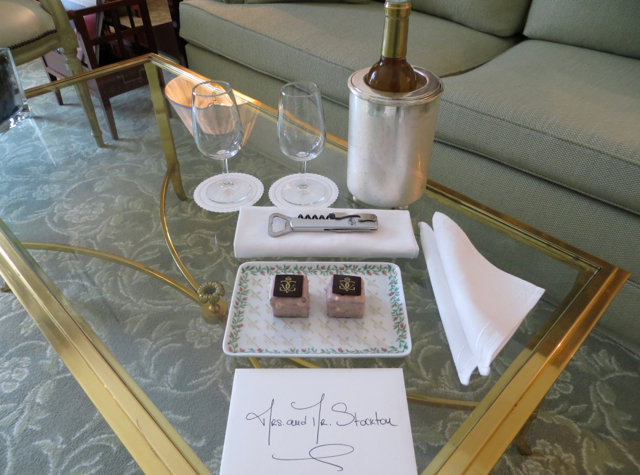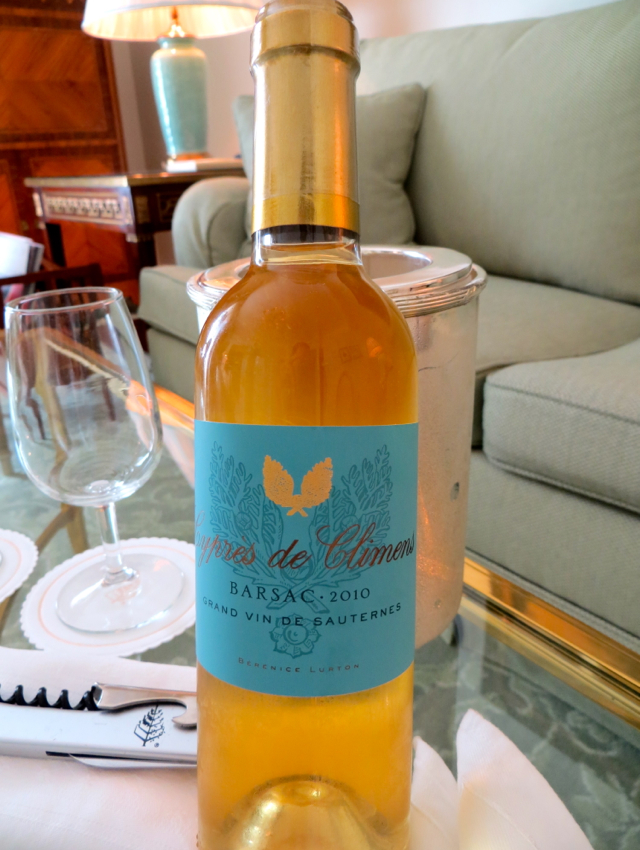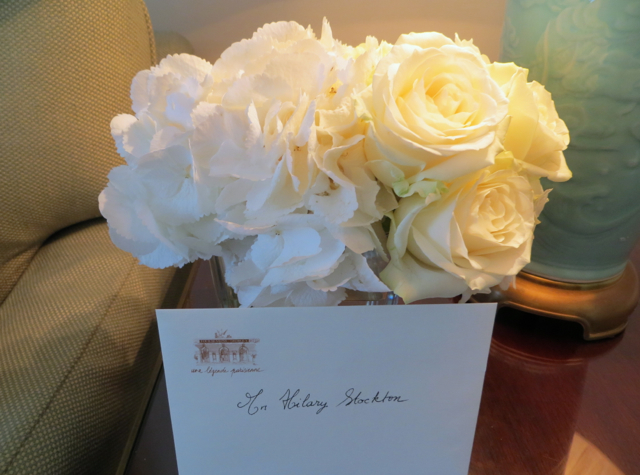 3. Amanjiwo: VIP Airport Transfer, Flower Petal Welcome, Fruit Basket, Afternoon Tea and Locally Crafted Bag
Amanjiwo isn't able to provide airport fast track service through immigration, but fortunately it didn't take too long, thanks to fewer folks arriving at Yogyakarta (JOG) than, say, Denpasar. And as soon as we entered the arrivals hall, it was easy to spot our friendly Aman driver, Rohmat, who remained our driver and guide throughout our stay at Amanjiwo. Even though we arrived to some busy traffic due to a recent Hindu festival that had many locals driving home that day, Rohmat used his knowledge of back roads to get us to Amanjiwo safely but also as fast as humanly possible.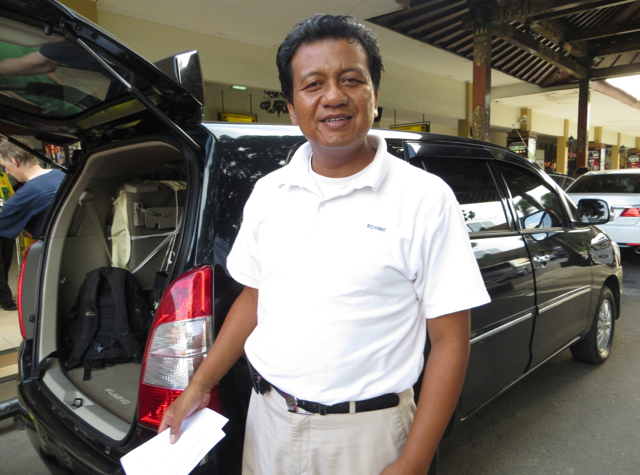 We were a little tired to fully appreciate it, but the Amanjiwo welcome is beautiful and stunning–two local girls scatter fragrant rose petals in the air above you as you enter–it's almost as if you're getting married again.
There was a delicious fruit bowl in our room, replenished daily, which became a perfect light dinner for us, as we simply wanted to get to bed quickly that first night.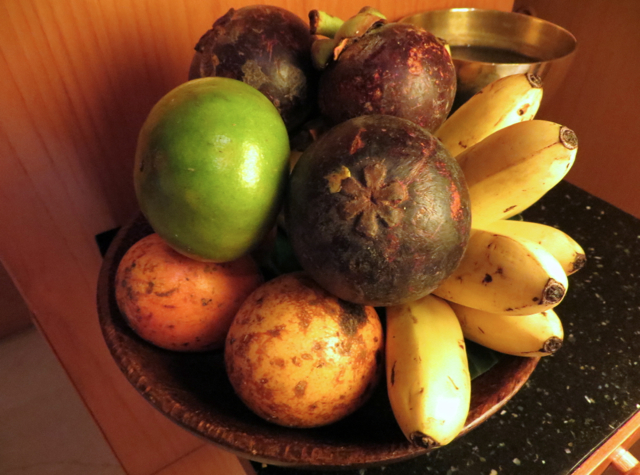 Now, if we had arrived in the late afternoon, as many guests do, we would have been able to partake of the wonderful afternoon tea, a daily amenity for all guests. I've never had such fragrant tea, redolent of lemongrass, cinnamon, cloves, and other local herbs. And the homemade coconut cake was more than delicious.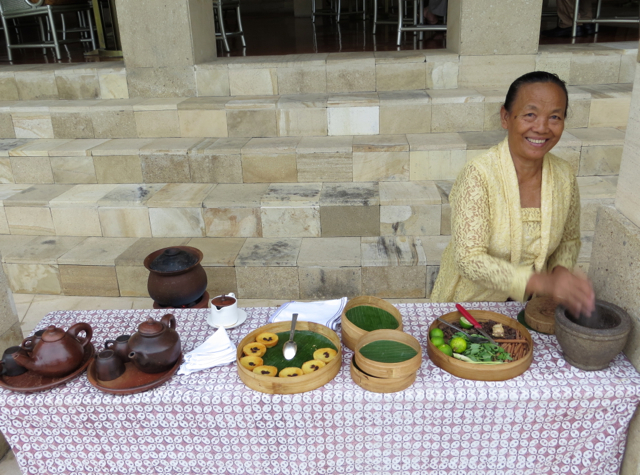 A lasting memento of our stay is the handcrafted rattan bag, as well as the drawings and paintings we made during our stay.
4. Four Seasons Koh Samui: Welcome Drinks and Delectable Appetizers
Vying with Amankila for spectacular welcome drink presentation is the Four Seasons Koh Samui, with its welcome drinks presented in an elegant glass holder with an orchid blossom: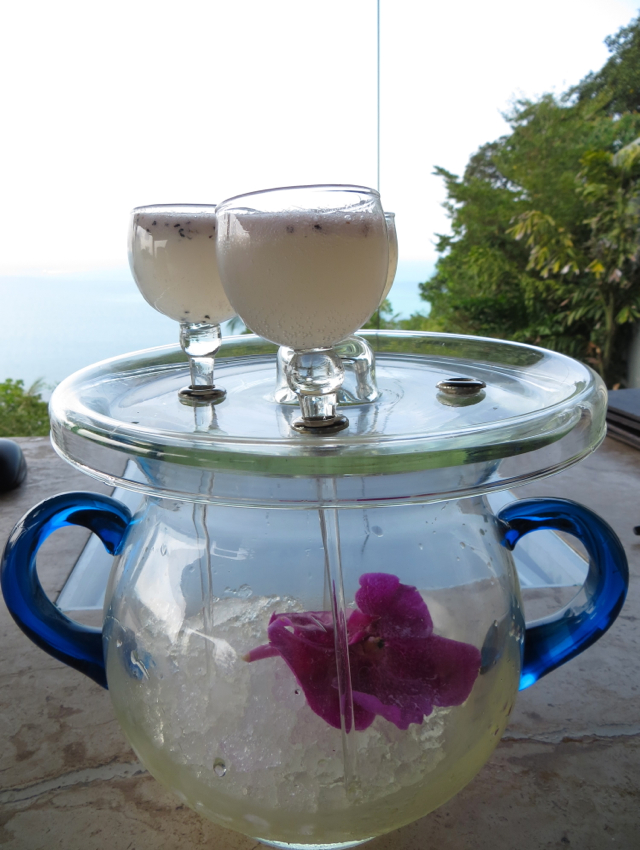 Extra points go to the Four Seasons Koh Samui for providing savory appetizers as a welcome amenity, in addition to sparkling wine. Even after our seafood lunch, we had worked up an appetite with our morning snorkeling and swimming adventure, so we were very grateful for these delicious shrimp and steak appetizers, to tide us over to dinner.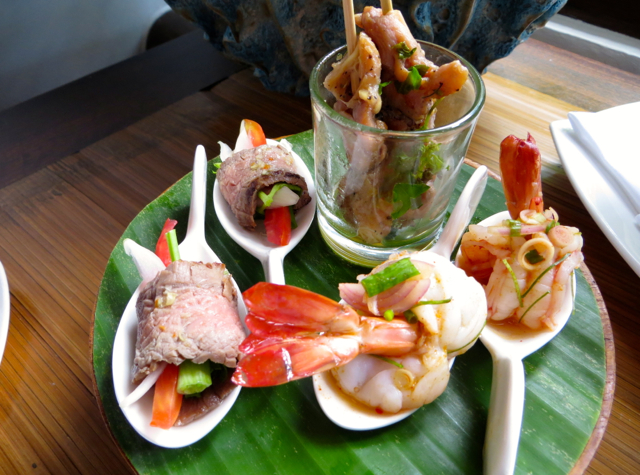 5. Mandarin Oriental Las Vegas: Welcome Drink and Towel, Fresh Fruit and Chocolate, Virtuoso Travel Week Amenity
Unlike a lot of folks, I really do only go to Las Vegas for business–namely, Virtuoso Travel Week, which is held annually in August. Last year I paid my first visit to the Mandarin Oriental Las Vegas, which is the perfect property if you want to be centrally located on the strip, but in a modern, elegant non-casino hotel. It truly was an oasis arriving in the pleasantly cool and serene lobby and being welcomed with a cool towel and iced tea: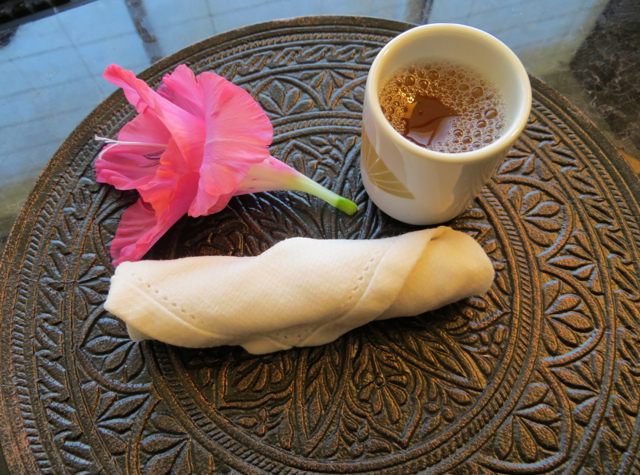 I was also pleased with the Virtuoso welcome amenity, which included both fresh seasonal fruit (peaches and plums) and an ornate chocolate sculpture: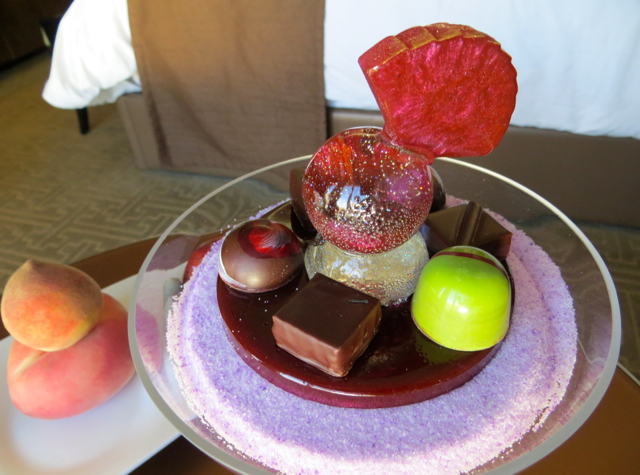 Plus, since they knew I was there for Virtuoso Travel Week, they included a special Virtuoso Travel Week amenity: coconut water, Kashi energy bars, 5 hour energy, breath mints, even Purell hand sanitizer…gotta love it 🙂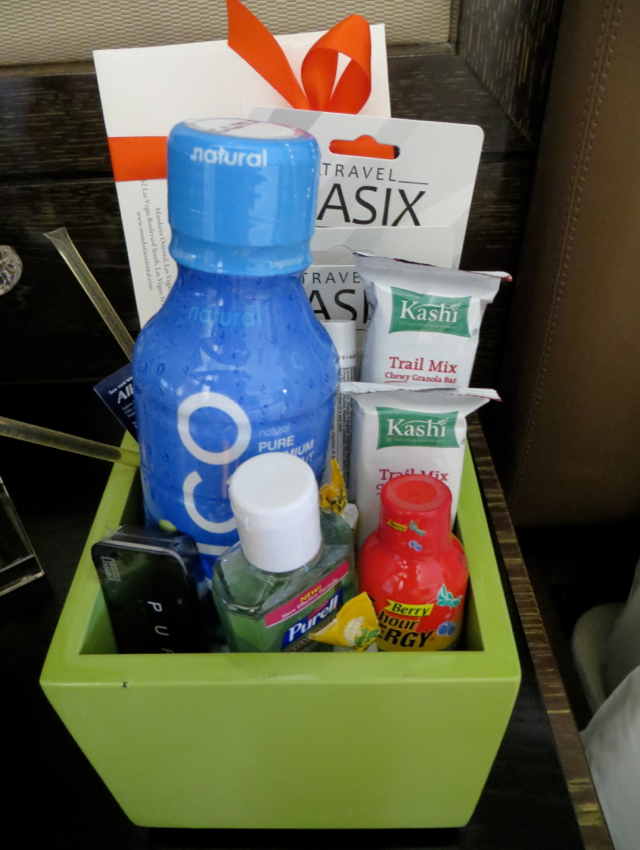 I could go on, but I'd love to hear–what are some of your favorite hotel welcome amenities?
Related Posts
Top 10 Aman Resorts in the World
Top 20 Luxury Honeymoon Destinations
Need Award Booking Help? Our fee is as low as $75 per ticket if you book your hotel through us.
If you enjoyed this, join 100,000+ readers: please follow TravelSort on Twitter or like us on Facebook to be alerted to new posts.
Become a TravelSort Client and Book Your Aman Resort with VIP Amenities!