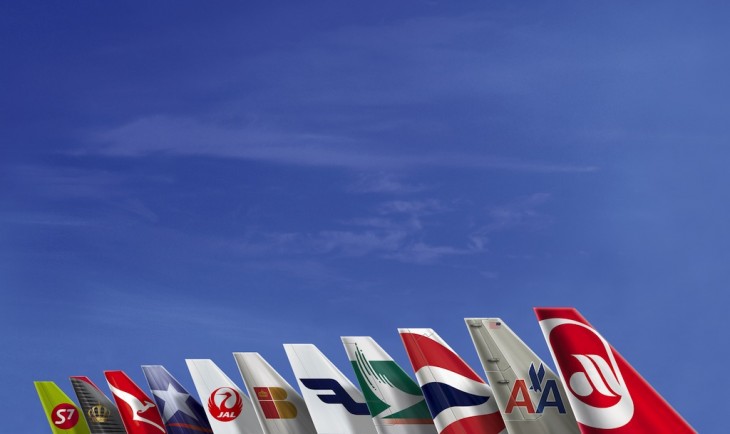 What are the best frequent flyer programs of 2015, for U.S. based flyers who value great international first class and business class? Hint: NOT the ones in today's WSJ article "The Most Rewarding Rewards" by Scott McCartney, which again focuses on the deeply flawed IdeaWorks study.
There are so many problems with the IdeaWorks study I don't know where to begin, so I'll just note a few of the biggest ones:
Flaw #1: Study Only Focuses on Redeeming Frequent Flier Miles on the Airline's Own Metal
Does anyone want to fly American Airlines internationally if they could fly Qantas, Etihad or Cathay Pacific instead? Or fly United Airlines when they could be flying Asiana, SWISS or Lufthansa? Most of my clients proactively mention that they do NOT want to fly U.S. airlines, so this entire study misses the point for anyone interested in the best premium cabin international experience.
Flaw #2: Study Doesn't Focus on Redeeming for First Class or Business Class Seats
Anyone who travels internationally knows that first class and business class international flights can be incredibly expensive–$20,000 or more on a roundtrip ticket. And no surprise–those flights also give you the greatest ROI for your frequent flyer miles and points. Why get 1-2 cents per mile or point on a domestic flight, when you could be getting 10 cents or more in value for an international first class award such as Singapore Suites on the A380?
Truly, if you're getting just 2 cents or less per redeemed mile or point, you're doing it wrong, and should probably look at a cash back card. You may well have so little date flexibility that frequent flyer miles are frustrating, and in that case, you probably shouldn't even bother with any of the main travel credit cards, and instead stick with cold, hard cash back.
Flaw #3: Study Doesn't Take Into Account the Award Chart Pricing
Maybe I missed something in the article, but it's bizarre to me to talk about seat availability without also looking at the award chart pricing. After all, make award chart redemption rates expensive enough, and pretty much any airline could greatly increase the number of award seats available–because no one would want to redeem at such expensive award redemption rates.
Flaw #4: Study Doesn't Take Into Account the Ease of Earning Miles / Transferring Points into the Program
As long-time readers know, I take very few paid flights, and almost none on U.S. carriers other than the occasional JetBlue flight. My husband and I are also moderate when it comes to credit card signups–we do sign up for them, but not at the pace of many of the folks on FlyerTalk. Yet we managed between us to earn 1 million frequent flyer miles and points last year, thanks to not only credit card signup bonuses, but also category spend bonuses, referral bonuses and the like.
Of course, some frequent flyer programs are easier to earn miles for or transfer points into than others, and this really should be taken into account, especially for those of us who are not road warriors.
The (Real) Best Frequent Flyer Programs of 2015
Ok, so let's forget the IdeaWorks study and get to the real best frequent flyer programs of 2015. Yes, of course it does depend on what your travel goals are. If you only travel domestic economy, you can stop reading right now. You may even be better off with a cash back credit card if that's the extent of your travel.
But if you value international first class and business class, preferably not on a U.S. carrier, you'll probably agree with much of what I write below, even if you might order them a bit differently. The key factors I took into account:
Award chart for international first class and business class
Award availability trends, based on what I'm seeing for the most common searches I do
Quality of own and alliance partners' first class and business class
Ease of earning the miles or points that transfer to the program (for a U.S. flyer with a strong credit score)
1. American AAdvantage
We've redeemed a crazy number of AAdvantage miles in the past year, and have even bought a quite a few AAdvantage miles this year, since we don't fly any paid flights on American and our credit card bonuses and spend just weren't enough. Why? Great awards on alliance partners, namely Qantas A380 First Class, Etihad First Class, JAL Sky Suite Business Class, JAL First Class, and later this year, Etihad First Apartment, plus no frills but convenient awards such as airberlin Business Class, all with no fuel surcharges.
Pros
Great alliance partner airlines and products: Etihad, Qantas, Cathay Pacific, JAL, Qatar
Great award chart that hasn't devalued yet: 67,500 miles for First Class to Southeast Asia, 62,500 for First Class to Japan, 60,000 miles for First Class Middle East to Australia, 90,000 First Class for the Middle East to the U.S., including the West Coast/Vancouver
No fuel surcharges
Can switch to a higher class of service with no change fee, if award availability opens up
Earn AAdvantage miles from 50K credit card bonus offers
Cons
Harder to transfer points into AAdvantage miles: neither AMEX Membership Rewards nor Chase Ultimate Rewards points transfer, so you can only top up with SPG points
With Doug Parker at the helm, it's only a matter of time until the current AAdvantage award chart gets "Parkerized"
2. Singapore KrisFlyer
After AAdvantage miles, probably the awards I next most frequently redeem for clients are with Singapore KrisFlyer, and for good reason. Who doesn't like Singapore Suites? And even Singapore First Class and Singapore Business Class are excellent products vs. peers, particularly thanks to great Singapore Airlines service, plus the pre-order menu choices from Book the Cook. Yes, there are fuel surcharges, but in my view these are worth paying given the quality of the product.
Pros
Superb quality of Sinapore Suites, First Class and Business Class, especially the level of service and the Singapore Suites bedding
Easy to transfer in points from Chase Ultimate Rewards, AMEX Membership Rewards, SPG Starpoints, and Citi ThankYou points
15% discount in saver award pricing when booking online
Low fees to change or cancel an award ticket
5 day hold
Cons
Fuel surcharges
Harder to find Singapore Suites award availability for two into and out of the U.S., given stronger demand for paid tickets
Can't include a positioning flight on a Star Alliance carrier when booking Singapore awards with the 15% online discount
3. Alaska MileagePlan
Pros
Great alliance partners: Emirates, Cathay Pacific, Qantas, Korean Air, British Airways, etc.
Best value for Emirates First Class award tickets
Can have a stopover on a one way award ticket
No change or cancellation fee if done over 60 days prior to travel
Cons
Can't redeem for awards that don't touch the U.S.; all awards must either start or end in the U.S.
Can't redeem for a Korean Air First Class award; only for Business Class and Economy Class
Harder to earn Alaska miles if you don't fly Alaska, due to low credit card bonuses and Alaska not being a transfer partner with AMEX Membership Rewards or Chase Ultimate Rewards
4. United MileagePlus
I haven't personally redeemed miles on United MileagePlus since last year's United Award Chart Devaluation, but there can still be some decent redemptions, as when United offered discounted partner business class award redemptions earlier this year, or if your travel is to South America or to Hawaii, which weren't really affected by the devaluation. Just be sure to price out your award using Singapore KrisFlyer, since it may be cheaper with KrisFlyer.
Pros
No fuel surcharges
Great alliance partners: ANA, Asiana, SWISS, Lufthansa, Singapore (but see below), Austrian, etc.
Easy to earn United miles with United credit card bonuses and Chase Ultimate Rewards
Cons
First Class and business class awards on partners are very expensive following last year's devaluation
No holds for award tickets
5. British Airways Executive Club
British Airways unfortunately recently devalued its award chart again (see New British Airways Avios Devaluation), making international first class and business class awards even more expensive than they were. That said, the sheer number of British Airways flights between the U.S. and Europe mean that many of my clients who are couples and want to fly first class to Europe opt to use the companion ticket that they earn from spending at least $30,000 in a calendar year on their British Airways Visa to fly British Airways First Class.
The other use of Avios has been to secure a premium award on Cathay Pacific or Qantas, since the British Airways award calendar opens earlier than either American AAdvantage or Alaska MileagePlan. So if you're wondering where the Cathay First Class or Qantas First Class award is that you were coveting, chances are that it was either booked by one of the airline's own frequent flyer members, or a British Airways Executive Club member.
Pros
Award calendar opens almost a month before AAdvantage and MileagePlan
Option to book British Airways awards with cash and points, if you don't have enough Avios
Easy to earn Avios via British Airways Visa signup bonus or transfers from AMEX Membership Rewards or Chase Ultimate Rewards
Reasonable award change/cancellation fees
Cons
High fuel surcharges on British Airways flights (though these are also passed on to partners as well)
Award chart devaluations have left international first class and business class awards very expensive
What do you think the best frequent flyer programs of 2015 are?
Related Posts
Which Frequent Flyer Miles for Which Destination?
Bye Bye Cathay Pacific First Class Awards with AAdvantage Miles?
Earn Frequent Flyer Miles and Points as a Non-U.S. Resident?
Top 10 Frequent Flyer Airline Mile Mistakes and How to Avoid Them
Capital One Venture Card: 5 Reasons It Isn't Worth It
Need Award Booking Help? Our fee is as low as $75 per ticket if you book your hotel through us.
If you enjoyed this, join 200,000+ readers: please follow TravelSort on Twitter or like us on Facebook to be alerted to new posts.
Become a TravelSort Client and Book 5-Star Hotels with Virtuoso or Four Seasons Preferred Partner Amenities!