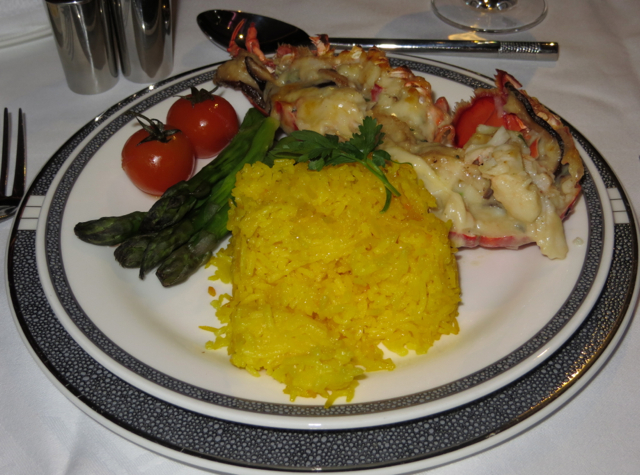 Which are the best airlines to pre-order meals? And by pre-ordering meals, I don't mean pre-ordering special dietary or religious meals, but rather first class or business class food that may or may not be offered on the regular menu. Here are my picks, and I'd love to hear if there are any other airlines with great first class or business class pre-order options.
Note that Cathay Pacific has announced that it will enable passengers to pre-order meals next year as part of a new "Catering Planner" debuting in 2015, and British Airways has also announced a pilot program for later this year enabling British Airways First Class and Club World business class passengers to pre-order a dish that's already on the in-flight menu (but without providing additional options).
1. Singapore Airlines: Book the Cook
Singapore Airlines' Book the Cook option is fantastic, if you're departing from any of the cities that offer the service. Currently, here are the cities it's offered from, for Singapore Suites, First Class and Singapore Business Class (except where noted that it's Business Class only).
Amsterdam (Business Class only)
Dubai
Frankfurt
Hong Kong

London

Los Angeles

Melbourne

Milan

Munich

New York JFK

San Francisco

Singapore

Sydney

Taipei

(Business Class only)

Tokyo (Haneda and Narita)
Note that the actual menu of Book the Cook selections varies by location and by class of service, so go to the
Book the Cook
page and click on your departure city under either Suites / First Class or Business Class to see your choices.
Even if you pre-order your meal via Book the Cook, often there will be additional meals via the regular menu that you can switch to, if for some reason you don't care for your Book the Cook selection. I've highlighted some of my favorites of the ones I've tried so far, such as Lobster Thermador and the Japanese Kaiseki meal, in the above linked post.
2. Thai Airways: Chef on Call
Thai Airways offers Chef on Call exclusively for its Royal First Class passengers departing Bangkok, although the Web site also notes that First Class passengers departing from other destinations can contact their local Thai Airways office for the local Royal First Class menu choices.
39 choices are offered if departing Bangkok, ranging from Thai favorites such as Thai Green Curry and Prawn Panang Curry to western options such as Lobster Thermidor or Scallop Provencale, Chinese dishes such as Roast Duck with Yellow Noodles, and Assorted Sushi.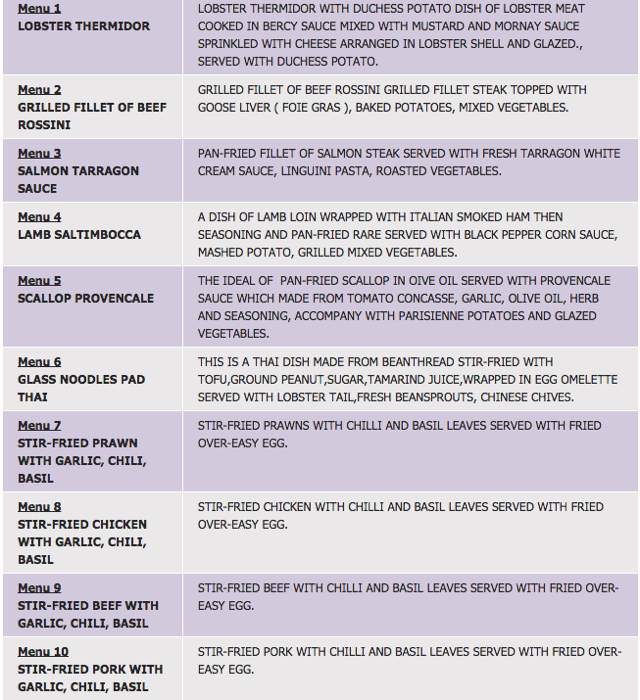 3. Asiana: Korean Royal Cuisine
I learned too late while already on my Asiana Suites flight that Asiana offers a pre-order option of Korean Royal Cuisine when departing Seoul. Here are the available options:
Seopsanjeok Deodeok Gui
Grilled beef patty and bonnet bellflower root
Eundaegu Gui
Grilled silver cod with soy sauce
Jeonbok Jjim
Braised abalone, sea cucumber and prawn
Bibimbap
Steamed rice mixed with vegetables, sautéed beef
Galbi Jjim
Braised short ribs
Songi Sanjeok
Skewered beef tenderloin with pine mushroom
Ssam Sang
Grilled beef and varous kinds of leafy vegetables
Eureog Maeuntang
Spicy rock fish soup
Domi Tang
Seabream clear soup
Soegogi Jeonbok Tang
Beef and abalone clear soup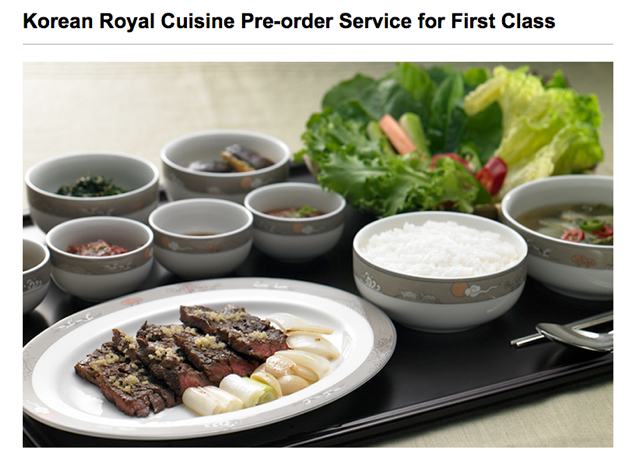 4. Qantas: Select on Q-Eat
Unlike the above options, Qantas actually only offers Q-Eat to its Business Class and Premium Economy passengers on select international flights, and the pre-ordering is from the existing menu, rather than providing new options the way Singapore Airlines, Thai Airways and Asiana do.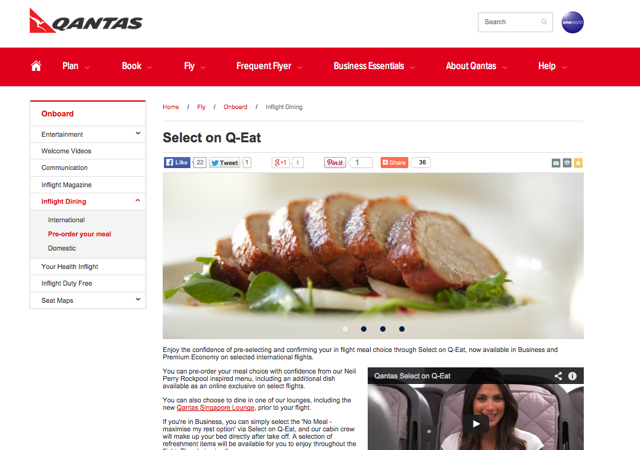 The Qantas Web site doesn't actually post the menu, and you have to log in via "Manage my Booking" to see the choices for your particular flight. Here are some of the past choices, as examples:
Calzone with Prosciutto, Tomato, Olives and Mushrooms
Spring Pea and Mint Soup with Chive Crème Fraiche
Pumpkin Arancini with Tomato Sauce and Pesto
Seared Sea Bass With Skordalia Broccoli and Tabbouleh Salad
Cassoulet of Murraylands Lamb Filet with White Beans and Aioli Topped with Breadcrumbs
Creamed Spinach and Pumpkin Lasagna with Roasted Tomato Sauce
Chicken Schnitzel and Swiss Cheese Toasted Sandwich with Coleslaw
Baked Spinach and Feta Tart with Green Leaf Salad
What are your favorite pre-order first class or business class airline meals?
Related Posts
Singapore Airlines Book the Cook Review
Singapore First Class vs. Cathay First Class: Which is Better?
Asiana First Class Suite Review
Need Award Booking Help? Our fee is as low as $75 per ticket if you book your hotel through us.
If you enjoyed this, join 150,000+ readers: please follow TravelSort on Twitter or like us on Facebook to be alerted to new posts.
Become a TravelSort Client and Book 5-Star Hotels with Virtuoso or Four Seasons Preferred Partner Amenities!