While I still have lots of places in the world left to see, there are a few places on earth that I've found particularly memorable in my travels thus far. How do I judge which cities are my favorite? Well, I'm a bit of a "random wanderer," meaning I judge a city more by the vibe I get from just walking around than anything else. While this doesn't work in every city, my general plan when visiting a new city is to just spend the first day wandering (fairly aimlessly) around the city without more than a basic map, trying to get a feel for the vibe of a city. As a result, for the most part, my favorite cities are also those cities that I found most interesting while wandering aimlessly. I'm not all that impressed by a leaning tower or a billion dollar cathedral. I know when I visited the Leaning Tower of Pisa, my reaction was somewhere along the lines of "so what?" It was just as exciting on Google Images, in my opinion. So it's all about the vibe, as you can see from my TravelSort profile.
With that said, here are a few of my favorite cities:
Hong Kong
Hong Kong is, hands down, my favorite city in the world. If I could afford to move there (and live a comfortable lifestyle), I would in a heartbeat. Hong Kong was the first city I visited in Asia, and I remember that trip like it was yesterday. I remember arriving bleary eyed at Hong Kong's new airport, only to take the Airport Express into the city, as I quickly transitioned from bleary eyed to wide eyed. The landscape, buildings, and lights of Hong Kong are like none other in the world.
People always ask me why I like Hong Kong so much, and I have a hard time explaining it. Part of it must be what a beautiful layout the city has, with Central Hong Kong separated from Kowloon by Victoria Harbour. Central Hong Kong is mountainous, making for some absolutely stunning views from Kowloon or from Victoria Peak looking down. The sights are even more spectacular every night at 8PM, as the city puts on a laser and lights show, entitled "A Symphony of Lights." Through this display, over 40 of Hong Kong's biggest buildings light up in a choreographed laser show, as tens of thousands of people line the Avenue of Stars, which is right on Victoria Harbour.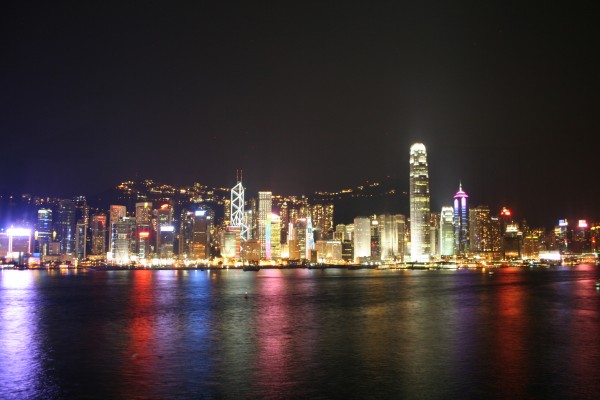 While Hong Kong is one of the most fast-paced, bustling cities in the world, it is also one of the most serene, in my opinion. Every city has parks in order to make the city feel more peaceful, though Hong Kong feels that way almost throughout the city, thanks to the harbor and mountainous backdrop. Even more so, if you drive 20 minutes into the outskirts of Hong Kong, you would never guess you're so close to a major city. One of my favorite activities in Hong Kong is taking a bus to Stanley Market. While I find Stanley Market to be an absolute tourist trap, the bus ride there boasts some amazing scenery, and the area surrounding Stanley Market is beautiful as well. It's peaceful, filled mostly with wealthy ex-pats, yet again showing a completely different side of Hong Kong.
If you haven't been to Hong Kong, it should be at the very top of your list.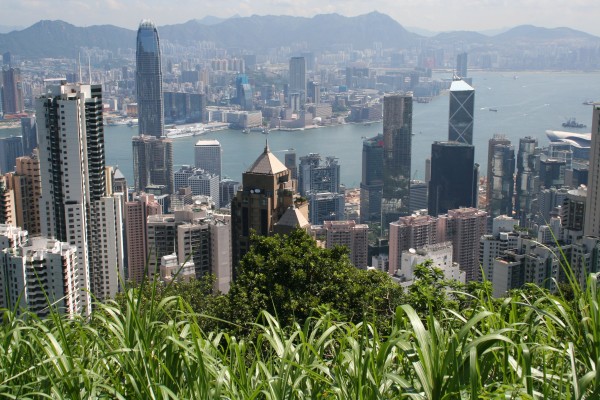 Bali, Indonesia
For a lot of people, Bali is about soaking up rays on the beach, and while Bali is great for that, it's not what attracts me to the city. I'm not much of a beach person. For me, Bali is about the people. Nowhere have I found a population to be as genuinely hospitable as in Bali. Whether it's at a five star mega-resort or a cheap local market, the people are among the nicest anywhere in the world. Combine that with great beaches, amazing pools, and a stunning sunset, and it's one of my favorite places in the world… it has certainly ruined Hawaii for me!
Tips for Booking Award Tickets to Bali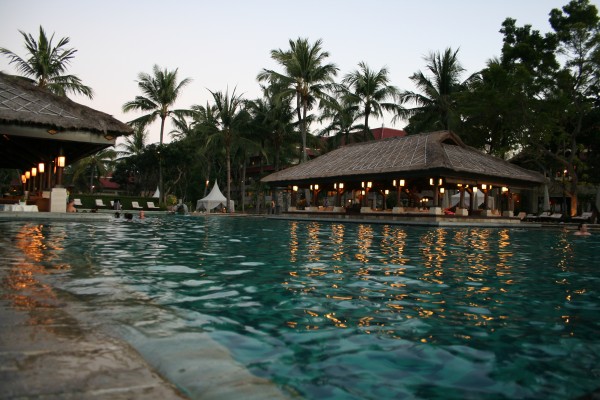 Queenstown, New Zealand
While Hong Kong combines industrial and natural beauty, Queenstown is almost all natural beauty. I'm not as much of a nature fan as I'd like to be, as I typically prefer a city vacation. However, Queenstown is quite possibly the most beautiful, peaceful place on earth. When I visited Queenstown, I stayed at the Crowne Plaza, and got upgraded to a Lake Wakatipu view room. I had the hardest time leaving my balcony, because the view was truly stunning. The views, however, were even better after a cable car ride up Bob's Peak. Also see Hilary's post 6 Reasons I Love New Zealand.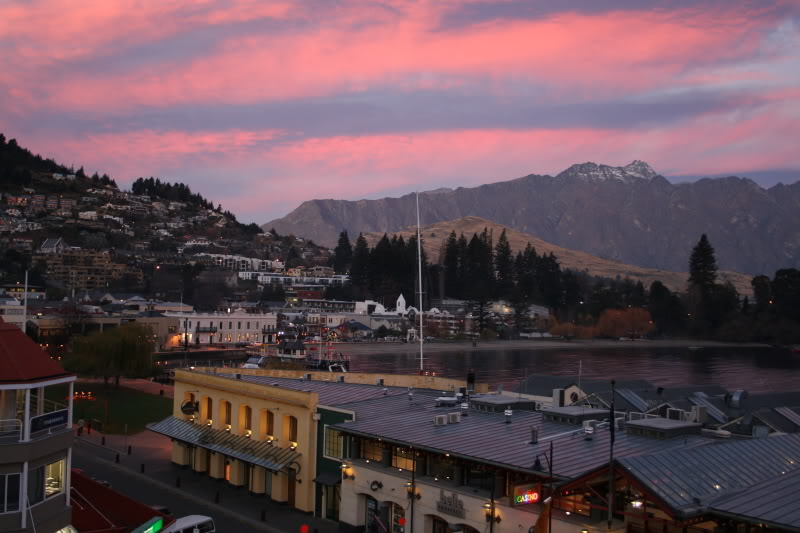 Usually I go crazy vacationing in small cities, because I'm not the type of person that likes to relax… I prefer to be on the go. However, Queenstown was one of the few places where I was able to truly relax without doing a whole lot, while still seeing the city.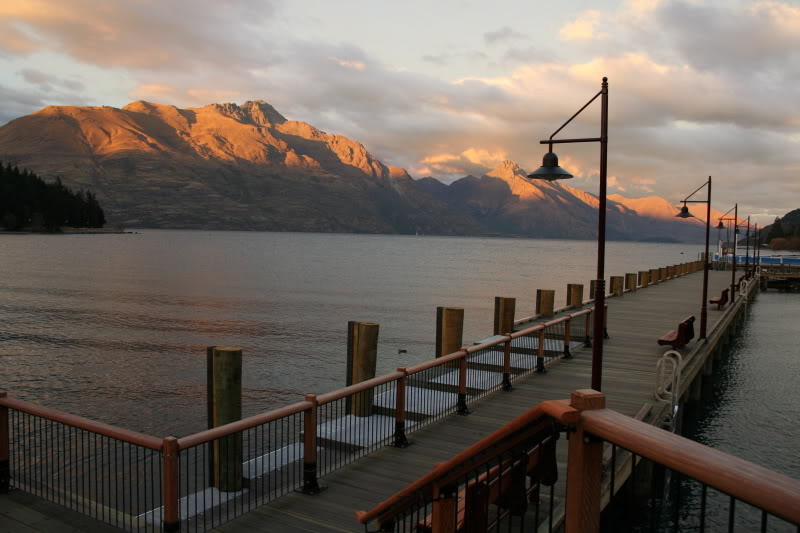 If the picture doesn't speak for itself, I don't know what will!
Ho Chi Minh City, Vietnam
Ho Chi Minh City, for me, was an absolute culture shock when I first visited. I remember spending a majority of my first day in Ho Chi Minh City just trying to figure out how to cross the street without getting hit by one of the millions of scooters, given that there aren't many traffic lights or pedestrian zones. Soon enough, I learned to just walk and avoid eye contact (and hope for the best). But the excitement of the area goes far beyond the city. Taking a tour of the Mekong Delta is an absolute must. So for me, Ho Chi Minh City is probably the most exhilarating place on earth, which makes it one of my favorites.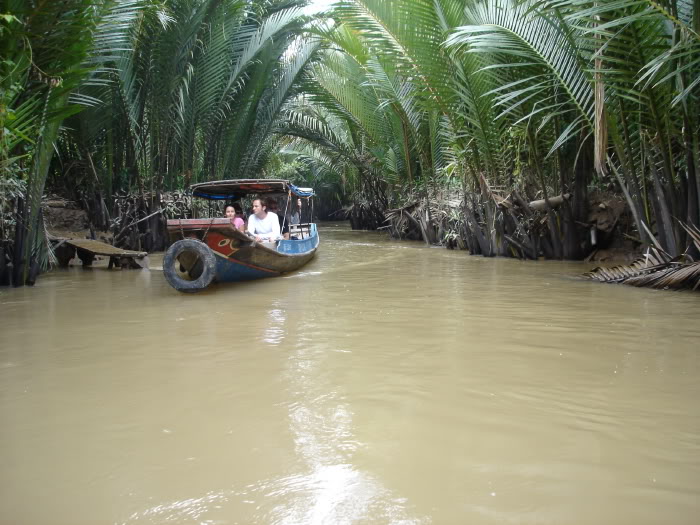 Tokyo, Japan
Cliché, I know. Tokyo is the one city in the world where I have a hard time sleeping. I instinctively feel like I'm missing something when I sleep in Tokyo, since the city is the very definition of "around the clock." Tokyo is the one city that was exactly how I expected it to be before I visited – it's as fast paced, futuristic, and bustling as imaginable. But the city itself is only a small part of the equation. Even more fascinating are the people. Just walking through Tokyo you'd think most of the young people there are trying out for a "Next Top Model" TV show. Fashion is certainly taken seriously in Tokyo…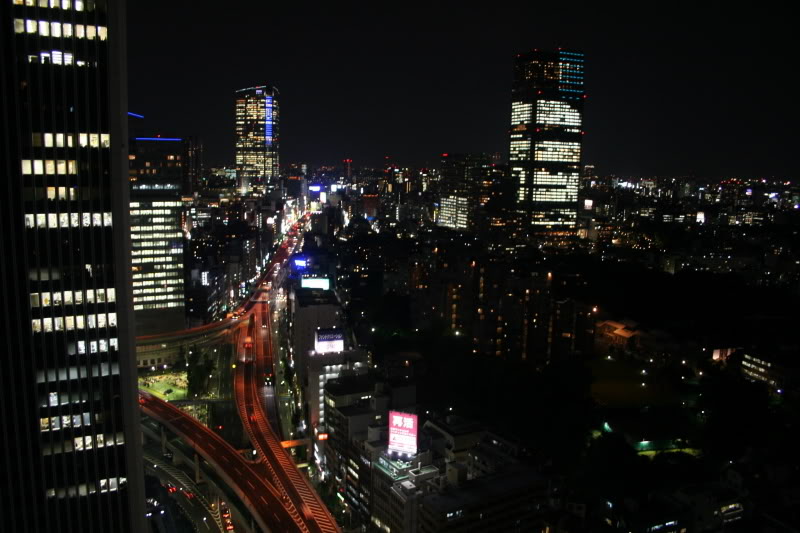 Beyond that, I love the Japanese culture on so many levels, from the quirks to the culture of not tipping.
There you have it, those are a few of my favorite cities. Yes, cities like London, Sydney, and New York are also amazing, though not quite on the same level for me. For what it's worth, the cities on the top of my "must see" list as of now are Buenos Aires, Dubai, and Dublin. I'm hoping to hit all three this year.
What are your favorite cities in the world?
Related Posts
Tips for Booking Award Tickets to Bali
Airlines and Routes with First Class and Business Class Award Availability to Asia
Tips for Booking Award Tickets to Australia and New Zealand
Best Luxury Hotels in Hong Kong
Need Award Booking Help? Our fee is as low as $75 per ticket if you book your hotel or cruise through us.
If you enjoyed this, join 200,000+ readers: please follow TravelSort on Twitter or like us on Facebook to be alerted to new posts.
Become a TravelSort Client and Book Your Hotel with Virtuoso or Four Seasons Preferred VIP Amenities!