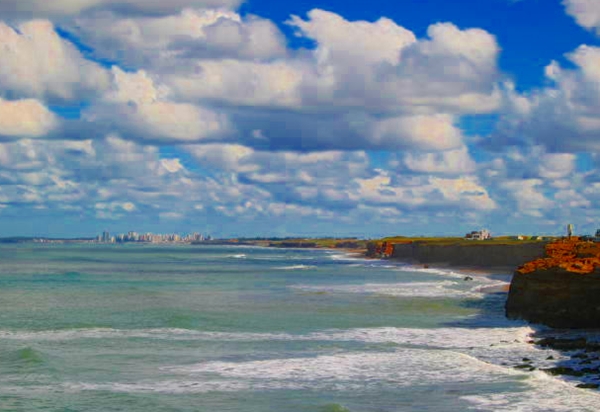 Why Go
Because just a short drive further from the ungodly throngs of sun-worshippers who cram into the water shoulder-to-shoulder in Mar del Plata lies a laid-back city where there's actually space on the beach. In Miramar, the vacation attitude is less about partying until dawn and more about lounging leisurely about, hitting up some of the local restaurants where the volume level is a murmur instead of a full-on cacophony, and taking advantage of some stellar lodging options. Close to some of the more stunning Argentine stretches of sand and a short distance from some truly soothing forests, Miramar makes a great retreat.
Traditionally the summer vacation getaway of choice for Jewish families from Buenos Aires, today the old-school clientele rubs shoulders with an increasing number of internationals and other Argies who are sick of the typical summer beach experience. And in a country where other stretches of sand are overpopulated to the point of it being truly obscene and unenjoyable to attempt swimming or tanning, the opportunity to find a solitary stretch of beach really is a gift. Better yet, Miramar enjoys some of the best and most reliable breaks in Argentina, making it a fantastic choice for surfers who want to catch some waves.
Insider Tips
Going in the on-season versus going in the off-season is an ongoing debate, regardless of the destination. But when it comes to the month of January and vacationing Argentines, it really is better to avoid the peak of the season in Miramar. Prices are lower during the other months, the weather in February is equally hot for those who want the warmth, and not needing to deal with the nightmare that is arriving by car along with all the Mar del Plata travelers definitely makes things far more enjoyable while in transit.
For a truly romantic experience, consider renting a cabin. Sure, it pays to go with a boutique hotel or rustic bed and breakfast, but the traditional beachside getaway in Argentina involved families heading to cabins. And since there are so many adorable ones left, either tucked into the forest or right alongside the edge of the sand, it means a level of privacy that staying in a hotel doesn't quite provide. After all, it's definitely more romantic to fall asleep to the sound of crashing waves, rather than other guests tromping around.
Those who are going with a cabin might want to stock up on supplies in Buenos Aires beforehand, especially if arriving by car. This way, it's possible to pay city prices, which are decidedly lower than vacation town prices, on essentials like toilet paper and bottled water, as well as anything else that might be helpful to have around the cabin.
Consider bringing Burako. A rummy-style game played with dominos, it was a popular pastime for the original vacationers who came to visit Miramar, and the game itself was actually invented in South America. It's a perfect distraction for a couple of hours, and a great post-beach activity.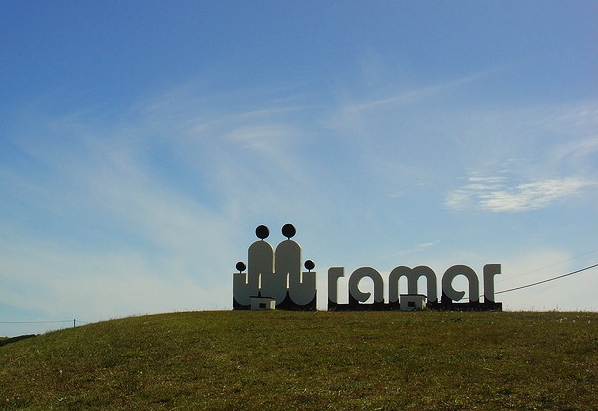 Where to Stay
A resort complete with separate cabins, a spacious pool area, and its own restaurant, Puerta del Bosque is a nice option for those who'd like everything together in a single space. Though there's an emphasis on family-friendly activities, the more secluded cabins and the stunning spa service make it a respectable choice for couples who are looking to be pampered closer to the city center. With spacious suites, a solarium, and massages on demand, there really is a little bit of something for everyone.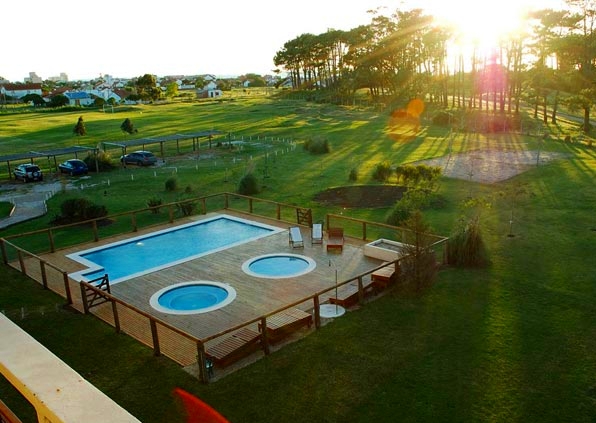 Those who prefer to be a little bit more independent while in Miramar might like taking advantage of the chance to rent a cabin just a short trip from Muelle de Pescadores, and if Spanish savvy is already in place, then renting from Puesta del Sol isn't a bad idea. Each of the cabins comes equipped with air conditioning, satellite television, and Wi-Fi, and the pool out front is great for taking a dip. And those who are into grilling will be thrilled to know that there is a parilla, perfect for trying one's hand at legitimate Argentine barbecuing. For anyone with a car who is willing to do a bit of driving, these are the best bet for a bit of peace and quiet that's still close enough to most of the action.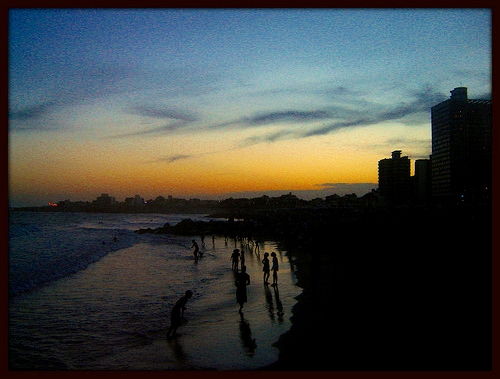 What to Eat
Clearly, enjoying seafood is a must while visiting Miramar, and for one of the best restaurants in the city, heading to the absolute epicenter of the action actually pays off. Located a block away from Miramar's Plaza Central, Circulo de Amigos packs in families and travelers thanks to a large but not overly gigantic dining area, complete with obligatory maritime-themed decor that manages to not overdo it. Those who miss white wine will delight in the lack of malbec and the stunning variety of vino blanco options for pairing with everything from oysters and white salmon to decadent lobster casserole. And since practically everyone in town is bound to show up for dinner at least once here, it also makes for some delightful people-watching.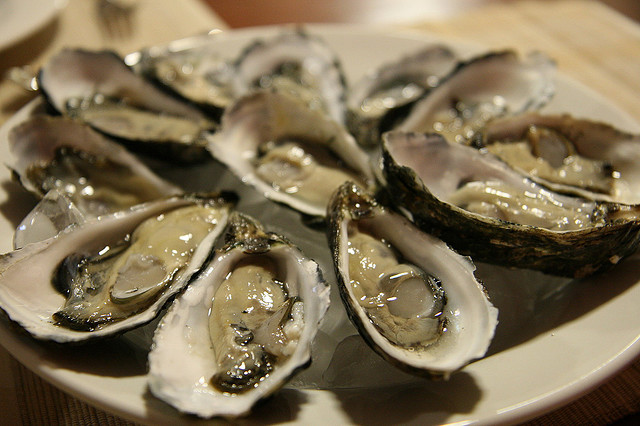 Another Miramar mainstay is Van Dyke (Calle 21 no. 1401 at Diagonal Fortunato), partially because it happens to stay open 24 hours a day during the summer season, and partially because there's literally something for everyone. Whether it's grabbing some empanadas on the way to the beach, wanting the chance to enjoy stunningly fresh-tasting keg beer, or a late-night meat craving, Van Dyke is a great spot for those who enjoy a lively environment while on vacation.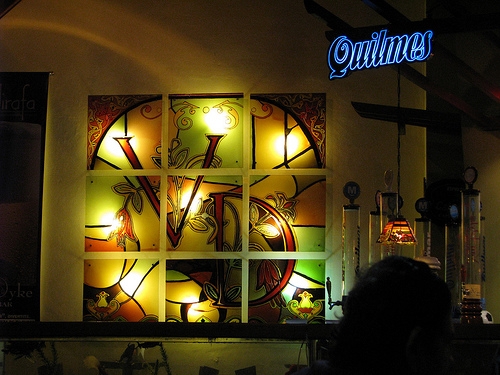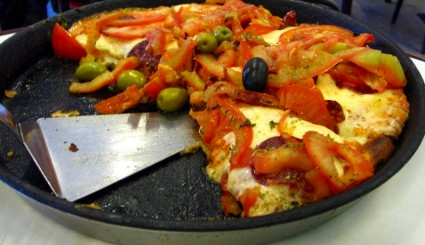 For an inexpensive yet delicious alternative for a snack after a day at the beach, legendary Buenos Aires pizza spot Kentucky has an outpost in the heart of Miramar, and its late hours mean that grabbing a snack on the go is feasible and cheap. It's also a great place to try a slice of fugazetta (a thick, Sicilian-style pizza crust covered in savory onions).
What to do
For swimming, if you don't mind other people around, the central beaches just steps from most of the larger downtown resort buildings are a great pick, as the water is warm and the crowds are nothing in comparison to Mar del Plata. Thanks to the town's breakwaters, there are plenty of calmer inlets, making it a good pick for those who aren't as savvy at swimming. For a more secluded experience, heading to Vivero Dunicola Florentino Ameghino, where well-protected dunes are perfect for exploring and less populated beaches can be found. Generally, the calmer, more peaceful beaches are those located to the south of the central part of town and those further up the coast between Miramar and Mar del Sud.
The Energetic Forest (Bosque Energetico) is well-known throughout Argentina, and plenty of fans of the mystic have heard about it, too. Located on the outskirts of Miramar, it's supposed to be a sort of anomaly, a type of vortex spot where all of the various trees grow in towards a single point, even though it seems to be geometrically disadvantageous for them to be bending over backwards. A favorite traditional activity of visitors is balancing the branches at impossible angles and then watching them not fall off of the object they've been placed on. For those who aren't particularly attuned to the supernatural or mystic, it's just an exciting stretch of woods perfect for a little bit of exploring, and the shade of the pine trees is definitely a delight on a hot summer's day. While in the past it was possible to just stroll right up, these days there is a small stand of booths hawking various snacks and souvenirs, and a gate where there may or may not be a small entry fee. It's worth knowing that things get pretty crowded during the daylight hours of January, so those driving might not be able to find parking.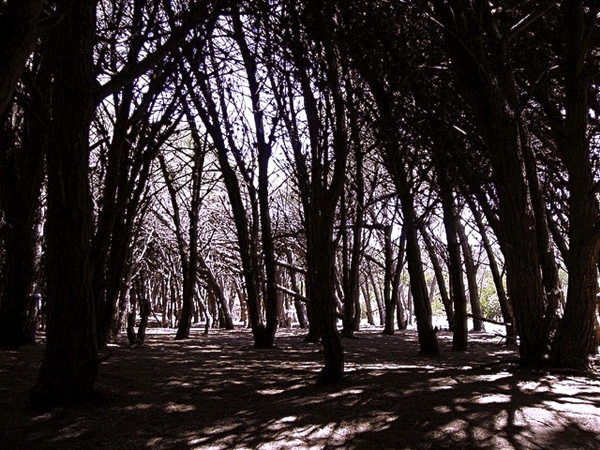 For those who want an energetic experience, Miramar's various surf schools are a great way to learn how to ride the waves, and with reliable barrels coming up constantly during the summer months, the conditions are perfect for even the most novice of surfers to actually manage to stand up. Those who prefer private lessons can arrange for those, too, and lessons include the rental of an appropriately-sized board, which is a definite plus for anyone who was thinking of DIYing it and thus might choose the wrong length and have a more difficult time. One of the best surf schools is the Escuela de Surf Miramar. After an afternoon of learning to surf, time spent lounging in the sun feels truly well-deserved.
With plenty of great beaches to choose from, deciding on one for catching a sunset or sunrise might seem a bit tough. But it's essential for travelers to head to Playa Vivero at least once while on vacation for the stunning sight of all of those colors bouncing off the sun onto the water and into the clouds. Grab a blanket and a bottle of wine to maximize the sunset experience.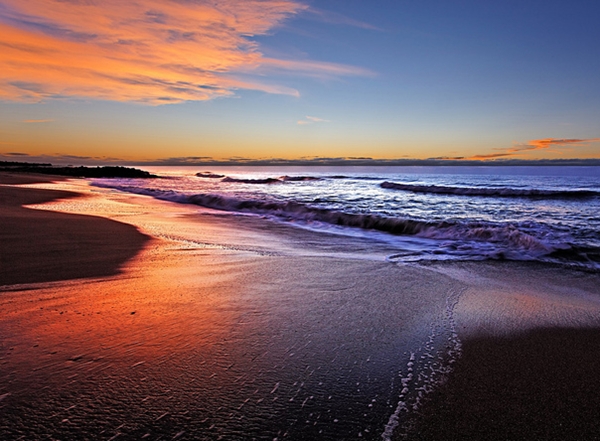 In Miramar town, nice areas to wander around include the modern walkway that runs alongside the water and Plaza General Alvarado, where there are plenty of little shops and occasional street vendors. During the busier season, the plaza sometimes has open-air concerts and special events, too.
Taking a quick drive up to Mar del Sud is a great way to spend an afternoon. With its famous black-rock beaches and plenty of deserted coves and inlets, Mar del Sud makes for a fantastic and romantic day trip. And the 20-30 minute drive there winds a route where no homes are seen, making the entire experience feel as though it's happening hundreds of miles away from other beachfront bustle on the very same coast.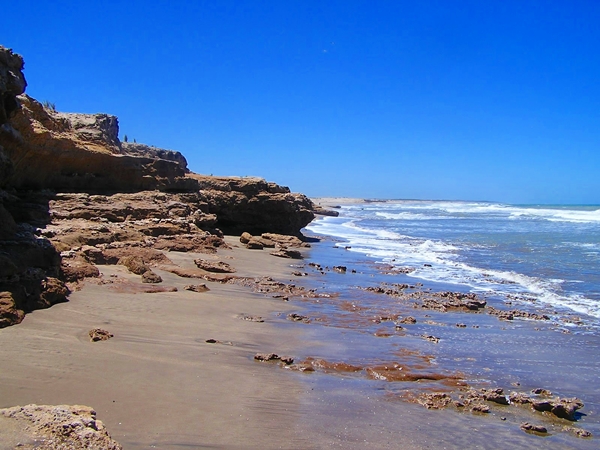 Related Posts
Surfing in the Maldives at Four Seasons Kuda Huraa
Canoa: Thrills and Spills on Ecuador's Coast
Sun, Surf and Foodie Delights in Sexy Tel Aviv
Need Award Booking Help? Our fee is as low as $75 per ticket if you book your hotel through us.
If you enjoyed this, join 150,000+ readers: please follow TravelSort on Twitter or like us on Facebook to be alerted to new posts.
Become a TravelSort Client and Book with Four Seasons Preferred Partner Perks!
Photos: Whitney Weiss, cameijei, Puerto del Bosque, Allerina & Glen MacLarty, Celina Ortelli, lrargerich