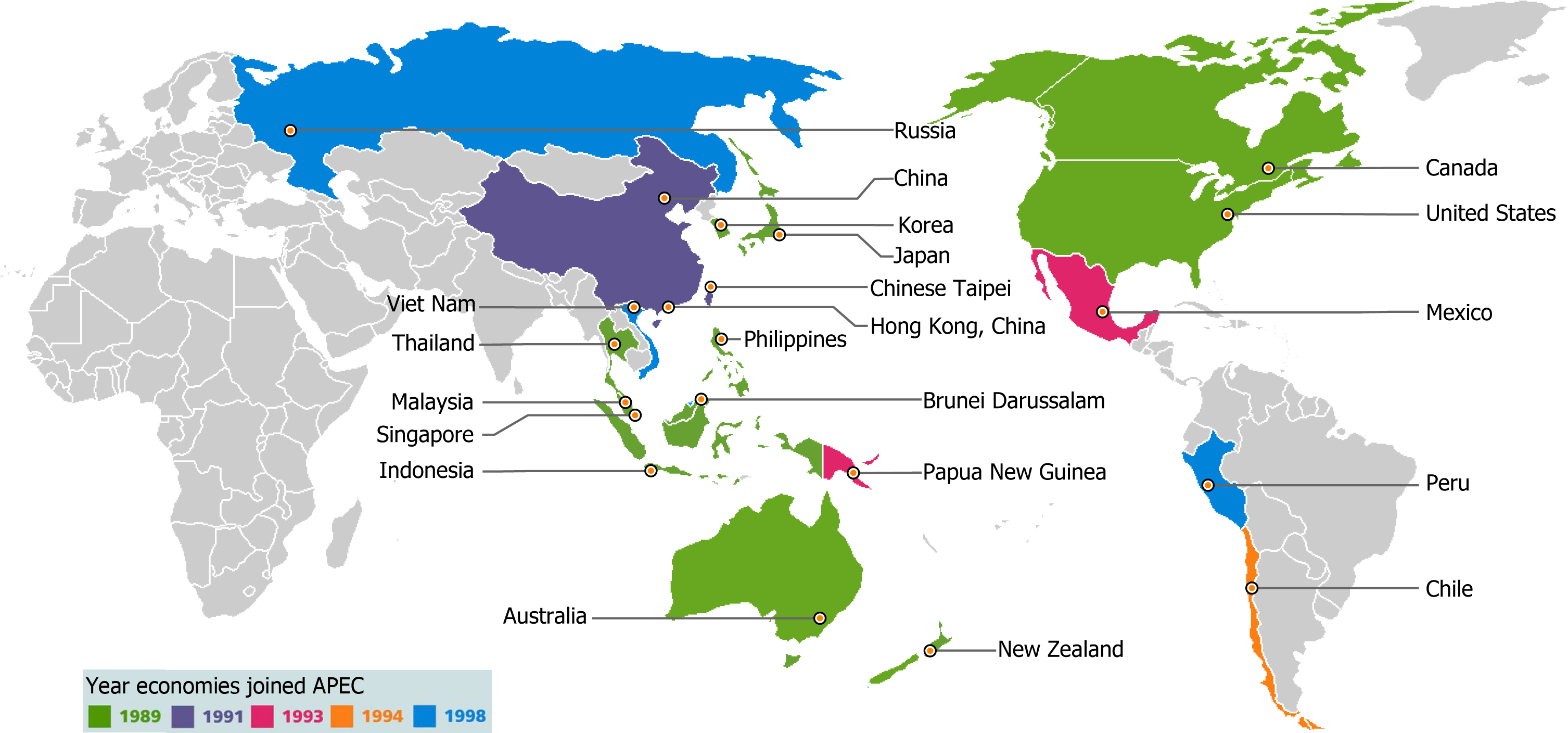 The APEC Business Travel Card gives access to fast track immigration lanes in China, Russia, Australia, Vietnam and other APEC member countries for those doing business in these countries. Since I regularly get asked by clients and readers traveling to Asia for business about fast track, especially for China and Vietnam, I wanted to provide more details about the APEC Business Travel Card, which is valid up to 3 years.
What's the Benefit of the APEC Business Travel Card?
The benefit is access to fast track immigration lines in APEC member country airports, lines that are typically reserved for air crew or diplomats. The card does NOT replace any visa requirements, so for example you do still need to apply for a Russian visa. It just makes entry into the APEC country faster.
Which Countries Are in APEC?
Australia
Brunei
Darussalam
Canada
Chile
China
Hong Kong
Indonesia
Japan
Korea
Malaysia
Mexico
New Zealand
Papua New Guinea
Peru
Philippines
Russia
Singapore
Taiwan
Thailand
United States
Vietnam
Which APEC Airport Provide Fast Track Lanes for APEC Business Travel Card Holders?
The major airports in APEC member countries provide fast track lanes for APEC Business Travel Card holders; for example (non-exhaustive list):
Australia: ADL, BNE, CNS, DRW, SYD, MEL, PER
Canada: YVR, YEG, YYC, YWG, YYZ, YOW, YUL, YHZ
Chile: SCL
China: PEK, PVG
Hong Kong: HKG
Indonesia: CGK, DPS
Japan: NRT, HND, KIX, NGO
South Korea: ICN
Malaysia: KUL
Mexico: Major airports–use lanes designated for air crew
New Zealand: AKL, CHC, WLG
Peru: LIM
Russia: DME, SVO (use diplomatic line)
Thailand: BKK, HKT, CNX
Vietnam: HAN, SGN
Who Qualifies for the APEC Business Travel Card?
You must meet three criteria to be eligble for the APEC Business Travel Card:
1. U.S. citizen
2. Member in good standing of a CBP trusted traveler program (Global Entry, SENTRI or NEXUS)
3. Verified business person or U.S. government official actively engaged in APEC business
What's the Application Process If I Already Have Global Entry?
If you already have Global Entry, simply visit any CBP (Customs Border Protection) traveller enrollment center for signature collection; an appointment is NOT required. For example, the following airports
How Much Does It Cost?
The application fee is $70, and is non-refundable whether or not you're approved.
How Long is the APEC Business Travel Card Valid?
The card is valid for 3 years from the date it's issued, or until the passport expiration date (if earlier than three years). Unlike Global Entry, which is valid for 5 years from date of issue and which you can link to a new passport, your APEC Business Travel Card expires with your passport if your passport expires before your 3 year validity. You would then have to reapply for the APEC Business Travel Card with your new passport.
Is a Companion / Spouse / Child Able to Access the APEC Lane If Traveling with APEC Card Holder?
Per the terms, no: "Access to APEC lanes will not be extended to anyone traveling with the U.S. APEC Business Travel Card holder." That said, some Flyertalkers have reported success at Bangkok BKK and in China (PVDtoDEL) as well as MEX (mrothly). But since the terms prohibit this, don't be surprised if your companion is directed to the regular line.
Can I Use the APEC Business Travel Card When Traveling on Vacation?
You're not supposed to; per the terms "…to use the APEC Business Travel Card, you must be traveling solely for business purposes to the foreign APEC economy."
If you have the APEC Business Travel Card, what has been your experience using it to access fast track lanes on arrival at APEC country airports?
Related Posts
American Express Platinum Card Global Entry Benefit Tips
TSA PreCheck: Which Airlines and Airports?
British Airways: TSA PreCheck Needed
Parental Consent Form to Travel: Does Your Child Need One?
Need Award Booking Help? Our fee is as low as $75 per ticket if you book your hotel through us.
If you enjoyed this, join 200,000+ readers: please follow TravelSort on Twitter or like us on Facebook to be alerted to new posts.
Become a TravelSort Client and Book Your Luxury Hotel with Virtuoso or Preferred Partner Benefits!