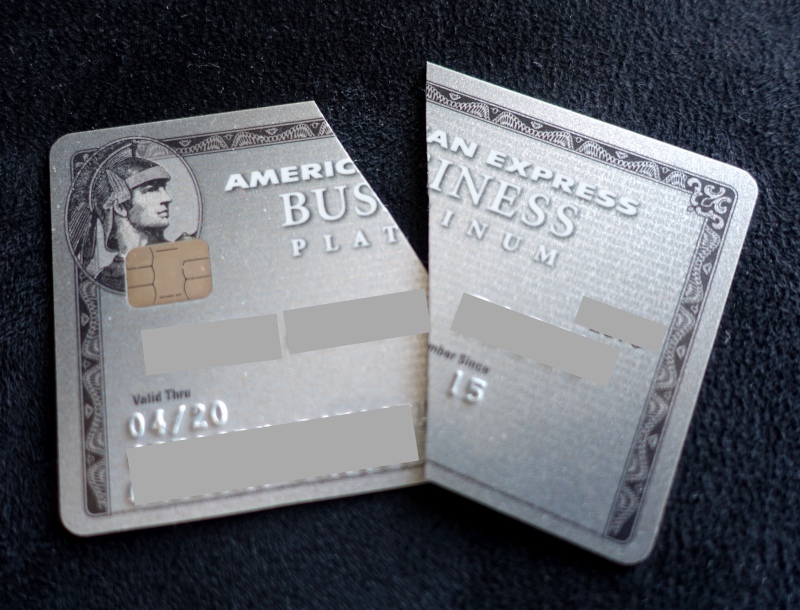 Well, that didn't last long: less than 7 months after the AMEX Business Platinum added a 50% points rebate perk, AMEX is reducing it to just a 35% points rebate June 1, 2017, per Reddit. I called AMEX for an explanation and was told at first that it was because of cardholder fraud, but when pressed for more of an explanation, the AMEX rep backpedaled and said it wasn't fraud per se, but rather that a number of AMEX Business Platinum cardholders had heavily used the perk, costing AMEX a lot of money, then, when the AMEX Business Platinum came up for renewal, had switched to another (presumably no annual fee) card.
Hmm…so people were maximizing the perk before switching to a no fee card? Quelle surprise. If there's something AMEX has refused to do, it's to make actual spend on the AMEX Business Platinum more rewarding, with good bonus categories. I don't call adding airfare and prepaid hotel stays, only when booked via AMEX Travel, good rewards categories, particularly compared to the Chase Sapphire Reserve's 3X on all travel and dining.
Quick FAQ to explain who loses and who keeps (for awhile, anyway) the 50% points rebate:
FAQ
I Just Got the AMEX Business Platinum Because of the 50% Points Rebate! What Now?
Fortunately for you and for anyone who was approved or is approved for the AMEX Business Platinum between when the benefits was announced on October 5, 2016 and May 31, 2017, you'll have 1 year from the date your AMEX Business Platinum was issued to enjoy the 50% points rebate.
What About If I Upgraded to and AMEX Business Platinum During That Time Period?
Yes, you'll also have 1 year from the date you upgraded to the AMEX Business Platinum to receive the 50% points rebate.
I'm a Long-Time AMEX Business Platinum Card Holder–What About Me?
Unfortunately, AMEX, as is often the case, is treating new cardholders better than pre-existing ones. The last day you can use your 50% points rebate is May 31, 2017. After that, it will go down to 35%. Don't like it? Cancel your AMEX Business Platinum, or at least try to get a worthwhile retention offer.
How Does the 50% Points Rebate Work?
The 50% points rebate is given for economy tickets for your selected airline (or business or first class tickets of any airline) that you pay for using AMEX Membership Rewards points. For an example, see AMEX Business Platinum 50% Points Rebate on Airfare Worth It?
After My Annual Fee is Billed, How Long Do I Have to Cancel My Card and Get a Refund of the Annual Fee?
You have 30 days to cancel your AMEX card to get a full refund of the annual fee. Remember that AMEX no longer prorates the annual fee, so after the 30 days have passed, you won't get any kind of refund if you cancel the card.
What do you think about AMEX cutting the 50% points rebate so soon after introducing it?
Recommended Posts
AMEX Business Platinum New Benefits: 5X on Flights and Prepaid Hotels with AMEX Travel
AMEX Business Platinum Spend Bonus Posted and New AMEX Platinum Benefits in 2017
AMEX Centurion Lounge New Platinum Guest Policy: Only 2 Free Family Members
2017 Airline Fee and Travel Credits: Which Credit Cards and Tips
Need Award Booking Help? Our fee is as low as $75 per ticket if you book your hotel or cruise with us.
If you enjoyed this, join 200,000+ readers: please follow TravelSort on Twitter or like us on Facebook to be alerted to new posts.
Become a TravelSort Client and Book 5-Star Hotels with Virtuoso or Four Seasons Preferred Partner Amenities!