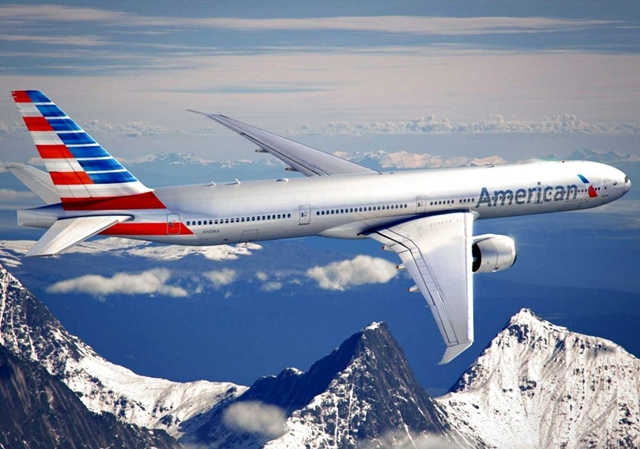 American Airlines has announced its new AAdvantage Program, and there are winners and losers. First, the key details:
AAdvantage and Dividend Miles Will Combine Q2 2015
Your AAdvantage and Dividend miles accounts will be combined sometime during Q2 2015 (April-June 2015) but there's no exact date set yet. Because the new program will be AAdvantage, there will be no window during which you can transfer AAdvantage miles to Dividend miles to book with the Dividend miles award chart; once you're able to pool your miles, the only award chart will be the AAdvantage award chart.
The new program will be based on AAdvantage, and so far as we know now, will have the pros and cons that entails. On the plus side there are one way awards and the ability to change the rest of the award even after travel has begun, as well as the ability to upgrade an award to a higher class of service with no redeposit fee. But there are also the frustrating rules that prevent you from transiting a third region, with limited exceptions, which have made Dividend Miles great for "round the world" type redemptions such as my recent award to Asia via London and Dubai (including Qantas First Class), an award that would have been impossible for the same number of miles using AAdvantage.
AAdvantage Elite Status: Three Tiers
As you can see, the new AAdvantage Program keeps its current three tiers: Gold, Platinum and Executive Platinum. No surprise in terms of who will hate this change (more on that below, under Losers).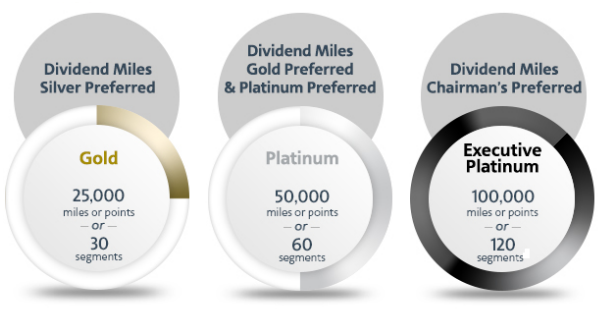 Winners
Non-Elites with Lots of AAdvantage Miles: For now, no award chart devaluations have been announced, whereas many of us quite pessimistically expected devaluations, potentially for both Dividend Miles and AAdvantage, later this year. And those mini-devaluations of the Dividend Miles and AAdvantage award charts in April this year certainly didn't inspire confidence (see Bye Bye US Air 90K North Asia Business Class Award, No More AA Free One Ways or Explorer Awards) So at least for the next 9 months or so, it looks like we may have the current AAdvantage award chart, though some kind of devaluation towards the end of 2015 wouldn't surprise me.
US Airways Dividend Miles Chairman's Preferred Elites: Chairman's Preferred elites who have already requalified for their status for 2015 will receive 8 systemwide upgrades (SWUs) once the new AAdvantage Program launches in Q2 2015. Previously, Chairman's Preferred elites only received 2 SWUs per year, although each was also valid for a companion.
AA Executive Platinum Elites: Finally, AA Executive Platinums will get a benefit Chairman's Preferred and most other top tier frequent flyers already have: no same day flight change fee. Currently, even Executive Platinums have to pay a $75 same day flight change fee. Plus, AA Executive Platinums won't have to manually request their domestic upgrades; they will be automatically requested.
AA Elites Flying Short Flights <500 Miles: After the programs combine into the new AAdvantage Program, elites will be offered complimentary upgrades on all flights under 500 miles. This is an improvement for low and mid-tier AAdvantage elites, who previously had to use at least one upgrade per flight segment, unless they were traveling on full fare economy tickets.
Losers
US Airways Platinum Elites: Since the new AAdvantage Program has the same three tiers of the current AAdvantage Program, instead of the 4 tiers that the current US Airways Dividend Miles Program has, Dividend Miles Gold Preferred and Platinum Preferred Members will both become AAdvantage Platinum members, which requires 50,000 miles or points or 60 segments flown per year. Not surprisingly, US Airways Platinums aren't exactly feeling the love for the New American given this change. Most of them probably frequently got upgraded on their US Airways flights free of charge due to their status, and now they'll have to use SWUs for their upgrades. We'll see what the new AAdvantage does in terms of potentially giving them more SWUs to help ease their way into the brave new world.
AA Executive Platinum Elites Who Qualify Based on Segments: 120 segments per year will be required (instead of the current 100 segments) to qualify for AA Executive Platinum.
FAQ
Anything Big That I Need to Know If I'm Not an Elite and Just Redeem for Awards?
In a nutshell, the AAdvantage award chart (for now) remains the same, and your Dividend miles and AAdvantage miles will be pooled sometime between April – June 2015, at a date to be determined. At that point you'll be able to redeem for AAdvantage awards only, as the Dividend Miles award chart will cease to exist.
Is There ANY Good News for US Airways Platinum Elites?
Well, paid business class will earn a 50% mileage bonus instead of 25%, and US Airways Platinum Elites will most likely be given some additional SWUs over Golds, to help ease the transition, although details haven't been announced yet.
What Happens to US Airways Systemwide Upgrades?
Since US Airways SWUs will NOT be transferred to the new AAdvantage Program, you'll want to use them up before the new AAdvantage Program launches in Q2 2015.
Should I Apply for Both US Airways Dividend Miles and Citi AAdvantage Credit Cards?
Yes, if you want to maximize your AAdvantage miles and be able to take advantage of a still very good (and not devalued) AAdvantage award chart. Best bets include:
What do you think of the new AAdvantage Program?
Related Posts