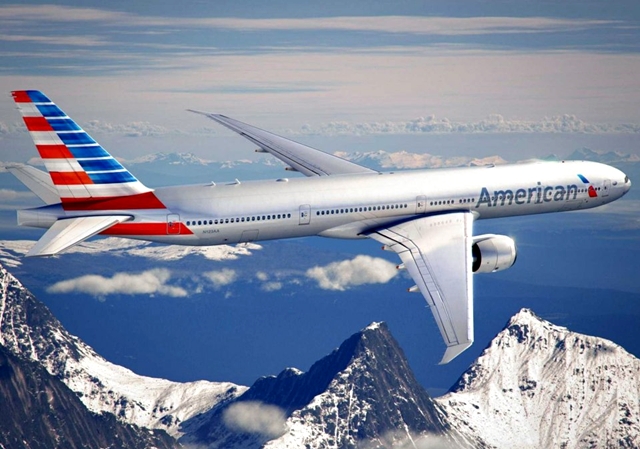 What American Airlines compensation for a delayed flight can you expect?
TravelSort reader Rip writes in the comments of Airline Passenger Bill of Rights: What Are Flyers' Rights? "AA delayed flight 153 from ORD to NRT for 3 hours at the gate due to mechanical problems. I missed my connection to Hong Kong. American Airlines put me up in a hotel and paid for my meals and sent an unsolicited email offering me 5000 miles. However, I was supposed to spend the whole day today in my Hong Kong office preparing for a presentation the following day. Now, I won't arrive at the office until around 4 p.m. and will still need to work until midnight to be ready. The miles seem very light to me. Do you have any guideline for how many miles to request?
…to me 5,000 miles are worth about $50 which is a big gap. Can I request enough miles to buy a one-way first class ticket = 30,000-65000 miles. Any advice on what to ask for, any rules to reference, etc. would be overwhelmingly appreciated!"
Unfortunately, American Airlines, as with all the major U.S. carriers, does not accept liability for changes in schedule, including those that cause you to miss a connection. See American Airlines' Contract of Carriage, emphasis mine:
"Responsibility for Schedules and Operations
American will endeavor to carry you and your baggage with reasonable dispatch, but times shown in timetables or elsewhere are not guaranteed and form no part of this contract. American may, without notice, substitute alternate carriers or aircraft and, if necessary, may alter or omit stopping places shown on the ticket. Schedules are subject to change without notice. American is not responsible for or liable for failure to make connections, or to operate any flight according to schedule, or for a change to the schedule of any flight. Under no circumstances shall American be liable for any special, incidental or consequential damages arising from the foregoing."
"Delays, Cancellations and Diversions
When cancellations and major delays are experienced, you will be rerouted on our next flight with available seats. If the delay or cancellation was caused by events within our control and we do not get you to your final destination on the expected arrival day, we will provide reasonable overnight accommodations, subject to availability…"
In other words, if a delay or misconnect caused by a change in AA's schedule causes you to miss a key business meeting, miss a major concert, miss your wedding, etc. American Airlines doesn't owe you anything, apart from eventually getting you to your destination and providing reasonable overnight accommodations.
Don't Call it Compensation; Describe Disappointment
Since American Airlines' Contract of Carriage expressly disclaims any kind of liability for cancelled or delayed flights, the airline and customer service agents don't refer to vouchers or AAdvantage miles offers as compensation, and you shouldn't either. If making a specific request, refer to what you're seeking as a "gesture of goodwill."
Also forget acting hard nosed and entitled–no one owes you anything, so it's not a good tactic. Instead, if you're an AAdvantage elite, mention it in passing and describe your disappointment.
AA's Offer Amounts Depend on Your AAdvantage Elite Status, Flight Duration, Class of Service, and Delay or Inconvenience
Business Class LAX-JFK, 2.5 hour delay due to mechanical, AA EXP: 12,500 AAdvantage miles (bdemaria, Flyertalk)
Economy Class ORD-PVG, 5 hour delay, no AA elite status reported: 5000 AAdvantage miles (max8126, Flyertalk)
Choice Plus Economy Bundle from DFW, 1 hour delay + problem retrieving premium drink voucher, AA Platinum: 5000 AAdvantage miles (4aks, Flyertalk)
DEL-LHR-ORD-DSM, LHR-ORD delayed over 4 hours due to mechanical causing a misconnect, no AA elite status reported: $300 eVoucher (skyzen16, Flyertalk)
First Class JFK-MIA, 3 hour delay, no AA elite status reported: 5000 AAdvantage miles (ijgordon, Flyertalk)
Economy Class DFW-GIG, forced overnight due to mechanical, no AA status: 15,000 AAdvantage miles (cardinalkid1891, Flyertalk)
Biggest Offers: Emergency Landing Situations
If you're seeking 20,000 or more AAdvantage miles, your best shot is if you experienced an emergency landing. Quite honestly, there are much less harrowing ways to earn 20,000 AAdvantage miles–see the offers on the Best Travel Credit Cards page.
"A relative of mine experienced an emergency landing last month, for which AA provided 20,000 miles to the AAdvantage members and a $350 travel voucher to the non-AAdvantage members." (Night Flyer, Flyertalk)
First Class OGG-LAX, 45 minutes into flight pilot diverts to Honolulu due to malfunctioning AC unit/pressurization issue, causing a 4 hour delay, AA EXP: 20,000 AAdvantage miles (VeniceDre, Flyertalk)
Inconsistency in Award Amounts or Just Much Better Compensation for Elites?
Why do some get 4 times the AAdvantage miles as compensation for a similar problem? Take the two incidents below, both for a malfunctioning seat. The first example is what a non-elite was given for a broken seat and the second is what a top tier AAdvantage elite was given. While it's true that LHR to LAX is a longer flight than JFK to LHR, the distance alone isn't long enough to explain the 15,000 mile discrepancy.
First Class JFK-LHR, broken seat, no AA elite status mentioned: 5000 AAdvantage miles and AA denied request for more miles (Duffman, Flyertalk)
First Class LHR-LAX, broken seat, AA EXP: 20,000 AAdvantage miles (djibouti, Flyertalk)
Worth Asking AA for More Compensation?
Rip doesn't mention his AAdvantage elite status, but if he is an AAdvantage elite, particularly an AAdvantage Executive Platinum, I recommend that he submit the AA Customer Relations form and explain the delay and misconnect he experienced. I would not go into the consequential details of his presentation, however.
As suggested in How to Complain to Airlines and Hotels – And Get Compensated he should:
Clearly explain the problem and how he was inconvenienced
Succinctly state what he would appreciate as a gesture of goodwill, for example X additional AAdvantage miles.
What is your experience with American Airlines compensation for flight delays, and what do you think AA should provide as an appropriate goodwill gesture to Rip?
Related Posts
Getting United to Pay EU Compensation for a Flight Delay
United Compensation for Flight Delays and Delayed Baggage
How to Complain to Airlines and Get Compensated
Need Award Booking Help? Our fee is as low as $75 per ticket if you book your hotel through us.
If you enjoyed this, join 150,000+ readers: please follow TravelSort on Twitter or like us on Facebook to be alerted to new posts.
Become a TravelSort Client and Book 5-Star Hotels with Virtuoso or Four Seasons Preferred Partner Amenities!