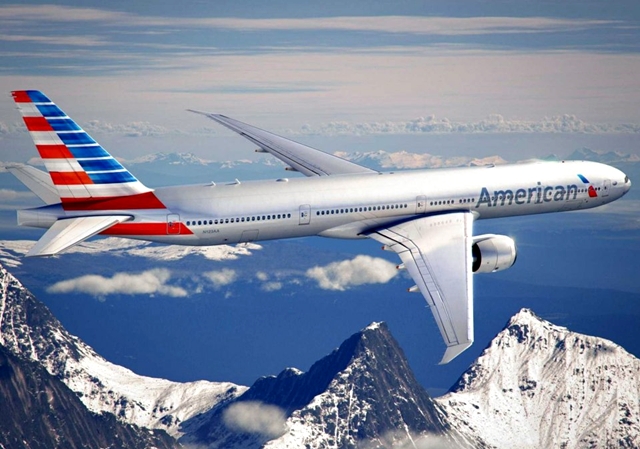 American Airlines' AAdvantage Will Have Revenue Based Earning as of August 1, 2016, and other frequent flyer changes for AAdvantage elites will reward those who spend more money on AA.
Revenue Based Earning, By Elite Status
Back in November 2015, when the American AAdvantage Award Chart Devaluation was announced, it was also announced that the AAdvantage frequent flyer program would become revenue based sometime in the second half of 2016, so we now know this takes effect for travel as of August 1, 2016.
The miles earned will depend on the base fare (taxes are excluded) and will depend on the AAdvantage elite status of the passenger:
AAdvantage member (no status): 5 miles per $1 spent
AAdvantage Gold: 7 miles per $1 spent (40% bonus)
AAdvantage Platinum: 8 miles per $1 spent (60% bonus)
AAdvantage Platinum Pro (new elite level): 9 miles per $1 spent (80% bonus)
AAdvantage Executive Platinum: 11 miles per $1 spent (120% bonus)
No More 500 Mile Minimum RDM Earning
Also as of August 1, 2016, 500 mile minimum redeemable miles (RDM) earning will also go away, although 500 mile elite qualifying miles (EQM) will still be awarded on eligible flights.
Revenue Requirement for Elite Status + New Elite Tier in 2017: AAdvantage Platinum Pro
Starting in 2017, AAdvantage will add a revenue requirement, elite qualifying dollars (EQDs) in order to attain and maintain elite status.
AAdvantage will also have a new elite tier in 2017, Platinum Pro, between AAdvantage Platinum and AAdvantage Executive Platinum. Platinum Pro will require 75,000 EQMs, 90 elite qualifying segments (EQS) and $9000 in EQDs. Here's the chart, which also includes the required EQDs for each elite status level: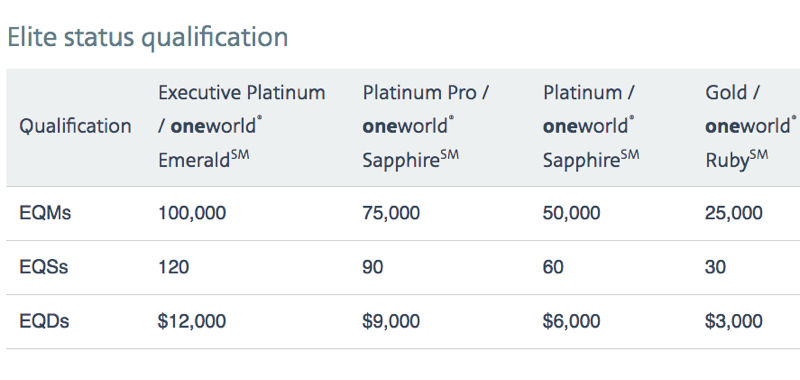 Later in 2017: Upgrade Prioritization Based on Elite Status AND EQDs Earned Over the Past 12 Months
Currently, AAdvantage elite upgrades are prioritized first by status, and second by the time the passenger was added to the wait list. So between two Executive Platinums, the one who books earlier has higher upgrade priority.
Sometime in 2017 (AA says "later in 2017," so the exact date isn't yet known) American will prioritize first by elite status but second by EQDs earned over the past 12 months. So under this new system, an Executive Platinum who spent $30,000 with American over the past 12 months but added his name to the wait list 4 days before the flight will have higher upgrade priority over another Executive Platinum who spent $15,000 with American in the past 12 months but put his name on the wait list 10 months before the flight departure date.
In the unlikely event that two members with the same elite status and same EQD spend are vying for an upgrade, only then will the booking code of the flight in question and the time the upgrade request was made be taken into account for upgrade priority.
Later in 2017: Executive Platinums Can Use Complimentary Upgrades on Domestic AAdvantage Award Tickets
Again, "later in 2017" Executive Platinums will be able to use their complimentary 500 mile domestic upgrades on AAdvantage award tickets (from economy to business, but NOT from business to first class on 3 cabin aircraft). This is a benefit only for Executive Platinums, not for Platinum Pro or lower tier elites.
Winners
The biggest winners, with American AAdvantage going revenue based, are:
AAdvantage elites who are big spenders, either because they fly many long haul flights in first class or business class or many last minute expensive flights, or some combination of the two.
Current Platinums who fly 75,000 or more miles (but not enough to achieve Executive Platinum) since they'll now have their own (albeit lamely named) Platinum Pro elite tier and receive higher priority for upgrades than regular AAdvantage Platinums.
Losers
AAdvantage Platinum members who don't fly enough to qualify for the new Platinum Pro elite status, and will be lower down the totem pole for upgrades.
AAdvantage Lifetime Gold and Lifetime Platinum members who don't continue to spend significantly on American will also see their upgrade chances diminished, in view of the new EQM requirements.
Similarly, AAdvantage Executive Platinums who have earned their status through tons of flying, but on cheap fares, will also face reduced upgrades, losing out to higher spending Executive Platinums.
FAQ
Will There Be EQD Waivers for Citi AAdvantage Credit Card Members?
Both Delta and United waive the spend requirement for elite status for those who have co-brand cards and spend $25,000 on the card in a year (in United's case, up to Platinum elite status level only).
So far American has not announced any waiver, but they could announce one later, subject to negotiation with Citi over the cobranded Citi AAdvantage cards.
Is the August 1, 2016 Date for Tickets Purchased or Travel Starting That Date?
The August 1, 2016 date for revenue based earning is for travel as of August 1, 2016 or later. Miles earning and EQDs will apply based on your travel date and the polcies that are in effect at that time.
Can I Earn Platinum Pro New Elite Tier Based on 2016 Travel?
No, the qualification period for Platinum Pro will only start January 1, 2017, so it can't be earned for any 2016 travel.
Is There a Maximum Number of AAdvantage Miles That Can Be Earned for a Single Ticket?
Yes: a maximum of 75,000 AAdvantage miles can be earned for a given ticket, including all elite status and class of service bonuses. There's no maximum of EQDs that may be earned, however.
Should I Care About These Changes If I Only Fly on AAdvantage Award Tickets?
No, these changes are really on the earnings side, so if you earn your AAdvantage miles from credit card spend and/or buy AAdvantage miles but don't earn miles from flying, these changes don't impact you.
Are you affected by American Airlines going to revenue based earning, and if so, do you plan to stay with American or shift more of your spend to other airlines?
Related Posts
Which Travel Credit Card for AA Flights and Other Business Travel?
AMEX Platinum Airline Fee Credits Posted: $400 Off American Airlines Flights
American AAdvantage 2016 Award Chart Devaluation
Review: American A321 Business Class New York to Los Angeles
Review: American Airlines A321 First Class JFK to LAX
Need Award Booking Help? Our fee is as low as $75 per ticket if you book your hotel through us.
If you enjoyed this, join 200,000+ readers: please follow TravelSort on Twitter or like us on Facebook to be alerted to new posts.
Become a TravelSort Client and Book 5-Star Hotels with Virtuoso or Four Seasons Preferred Partner Amenities!